Are you struggling to find a pain management doctor near you? Pain can be debilitating, and finding the right doctor to help you manage it can make all the difference. And with so many options out there, it can be overwhelming to choose the right one for you. That's why we've created this ultimate guide to help you find the best pain management doctors near you.

In this blog, we'll share our top 6 tips to help you navigate the search process with ease. From understanding the different types of pain management doctors, to knowing what questions to ask during your initial consultation, and even how to find a good pain management doctor – we've got you covered.
So, let's get started!
What Do Pain Management Doctors Do?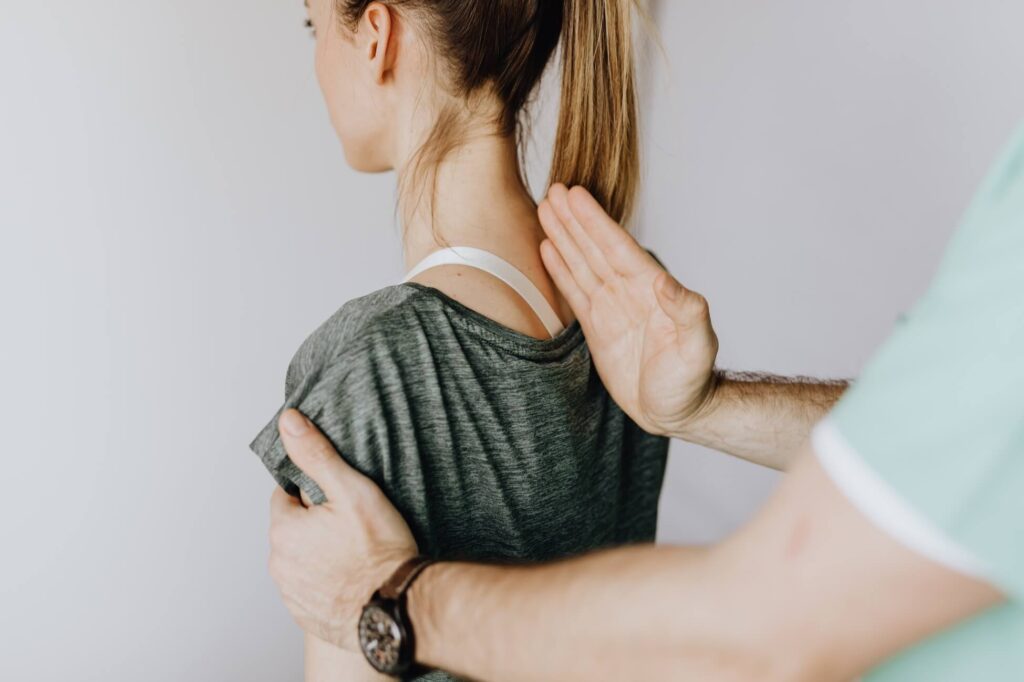 Before you ask, "How do I find a good pain management doctor?", let's dive into what exactly a pain management doctor does. Pain management doctors specialize in diagnosing the root cause of the pain. Thereafter they develop a treatment plan to manage and alleviate pain. Generally, they work with patients experiencing chronic or acute pain, or pain related to a specific injury or medical condition.
Pain management doctors can assist patients with various conditions – like back problems, migraines, fibromyalgia, arthritis, nerve damage, sports injuries, and more. In addition, they can help people who've undergone surgery and are struggling with discomfort during their recovery period.
One of the main goals of a pain management doctor is to help patients improve their quality of life. This means not only managing their pain, but also addressing any related issues like anxiety, depression, and difficulty sleeping. Pain management doctors may work with other healthcare professionals, like physical therapists to provide a comprehensive treatment plan.
It's worth nothing that not all pain management doctors provide the same services. Some may specialize in treating specific types of conditions, while others offer a wider range of treatment options. This is an essential factor to consider when it comes to how to find a pain management doctor. It could impact the effectiveness of your treatment and overall care experience.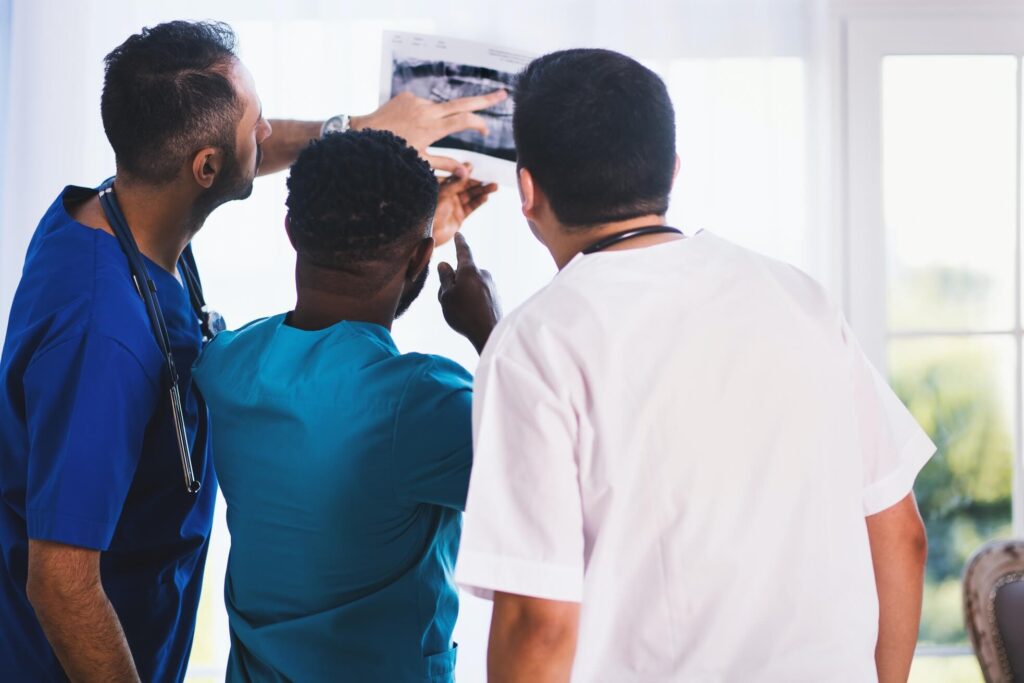 What To Look For When Deciding On A Pain Management Doctor?
But what about when it comes to the crux and you need to find a pain management doctor? Unfortunately, you can't just Google: "find me a pain management doctor" or "how to find a new pain management doctor".

There are several factors to keep in mind to ensure you receive the best possible care.
Credentials and experience. Part of finding a good pain management doctor is ensuring the doctor you choose is board-certified. Look for a doctor that has extensive experience in treating patients with similar conditions to yours.
Treatment options. Consider the types of treatment options each doctor offers. These may include medication management, physical therapy, nerve blocks, or alternative therapies. It's important that you choose a doctor that provides a variety of options that align with your needs and preferences.
Communication. Another important aspect to keep in mind when you need to find a pain management doctor is good communication. A good pain management doctor will listen to your concerns, explain treatment options, and answer any questions you may have. So, look for a doctor who takes the time to understand your unique situation. Especially if you want a doctor who will work with you to develop a personalized treatment plan.
Patient satisfaction. It's always a good idea to check reviews and rating from previous patients. This allows you to gauge their satisfaction with the doctor's care and can provide valuable insights into the quality of care you can expect to receive.
Availability. It's also important to find out if the doctor is available to see patients afterhours. If you need someone that can accommodate emergency situations, you should find out if a prospective doctor can provide this.
Location. You will want to find a practice that's conveniently located, so you don't have to travel long distances to get treated.
Cost. When finding pain management doctors, ask about price. Although many doctors charge similar fees regardless of how many patients they're seeing, some specialists charge more than others. It's important to find out if your insurance will cover consultations, procedures, medication, etc. This is something to keep in mind if you can't afford to pay out-of-pocket.

If you want to find a pain management doctor that's right for you, take these factors into account. This empowers you to make an informed decision and receive effective treatment that meets your needs and improves your quality of life.

6 Tips To Find The Best Pain Management Doctors Near Me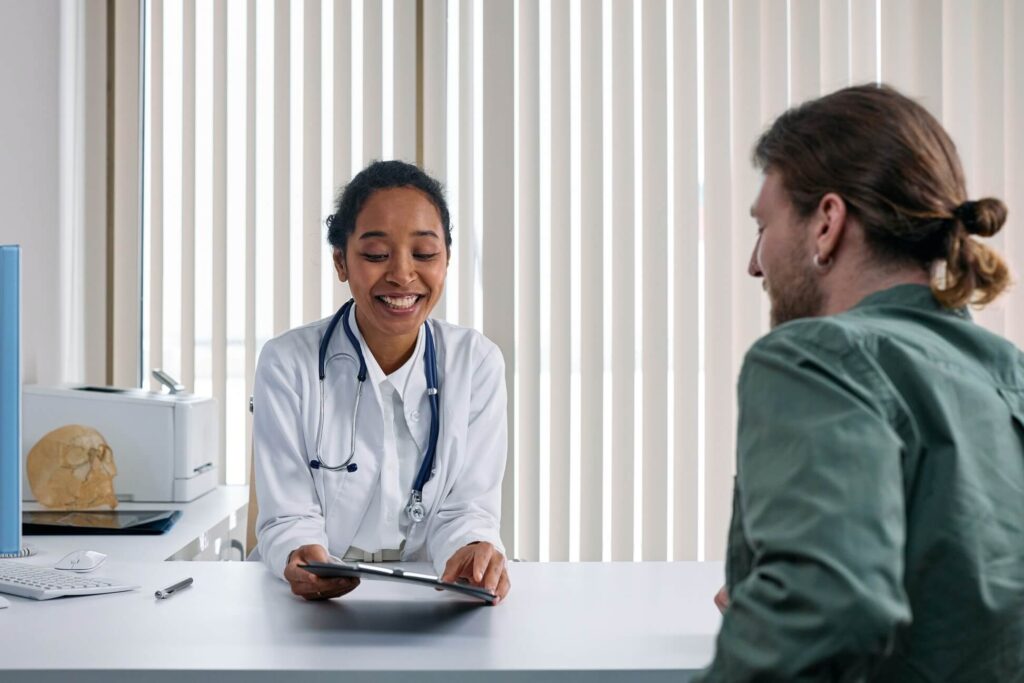 Whether you need tips for finding a new pain management doctor or need to find a pain management doctor . . . Here are the best tips to find the best doctor for you.
1. Ask for referrals.
Start by asking your primary care physician for a referral. Your primary care doctor is likely already aware of some of the symptoms and problems you're experiencing. So, talk to them to get more information about what could be causing your pain. And don't be hesitant to ask them if they can recommend pain management doctors in your area.

You can also ask friends or family members for recommendations. Personal opinions are invaluable when finding the best pain management doctor for you. The people closest to you have your best interests at heart. In addition, they can often be more telling when it comes to aspects such as the practice environment and quality of service.
2. Talk to your insurance provider.
Your insurance company might have specific requirements for finding a pain management doctor within your network. This could include receiving a referral from your primary care physician or picking a doctor from a list of in-network or out-of-network providers.
Plus, if you're not planning to pay for your pain management treatment out-of-pocket, it's essential to verify that any doctor you're considering is covered by your health insurance. Although, in some case you may opt to pay for services out-of-pocket – especially if there's a highly recommended pain management team that's not in your network. Ultimately, it's up to you to decide what will be the best course of action for your treatment.
Speaking with an insurance consultant early on in your search can help streamline the process and helps you avoid hassles later on.
3. Do some research online.
Whether you're using online directories or other resources, doing some preliminary internet research is one of the best ways to find a pain management doctor and get an overview of the doctor's and pain management clinics that are in your area, the types of services they offer, and reviews from other patients.
There are many online directories that can help you when you need to find good pain management doctors near you. These directories let you search by specialty and location.
Here are some recommended online resources and directories:
4. Look into palliative care centers.
Palliative care centers can be a valuable resource in your search for a pain management doctor. In fact, these centers are often overlooked as a source of information. These care centers maintain comprehensive directories of medical professionals in the area and may even be able to recommend a doctor who specializes in your condition.

Although palliative care is primarily associated with end-of-life care, many of these centers also offer services to patients coping with chronic pain. So make sure you get in touch with nearby palliative care centers – the staff might be able to help you find a doctor for pain management.
5. Make use of pain support groups.
Pain support groups and forums are a great way to connect with others who've gone through similar experiences, and they'll probably be able to provide useful information. You can learn a lot from these communities, since everyone has unique perspectives and experiences. And even if you can't find someone nearby who understands your specific condition, you can still benefit from the information shared by others.
In addition, these pain support groups often share important resources such as doctor recommendations and information about alternative treatments – so it might be useful in your search to find a pain management doctor. And if not, you can still benefit from being part of a support group – this helps you feel less alone and helps make recovery a little easier.
6. Connect with pain advocacy organizations.
Advocacy organizations are dedicated to helping individuals cope with chronic pain. There are many that offer invaluable information and resources to make life easier for those who experience pain on a daily basis.
Here are some of the most high-profile organizations that can help you find the right doctor as well as provide you with helpful resources:

Since most of these organizations are run by volunteers, there is no pressure to purchase anything, and the information is typically unbiased.
Why And When Should I Visit A Pain Management Clinic?
If you're experiencing chronic pain, you may want to consider visiting a pain management clinic or find pain management doctors to consult with.

Chronic pain can have a significant impact on your quality of life, making it difficult to perform daily tasks, work, or engage in social activities. Pain management clinics offer a variety of treatments and therapies that can help you manage your pain, improve your function and quality of life, and reduce the need for opioid medications.

You should consider visiting a pain management clinic if your pain is persistent or severe, or if it's impacting your ability to function and enjoy life. Your primary care doctor can also refer you to a pain management specialist if necessary.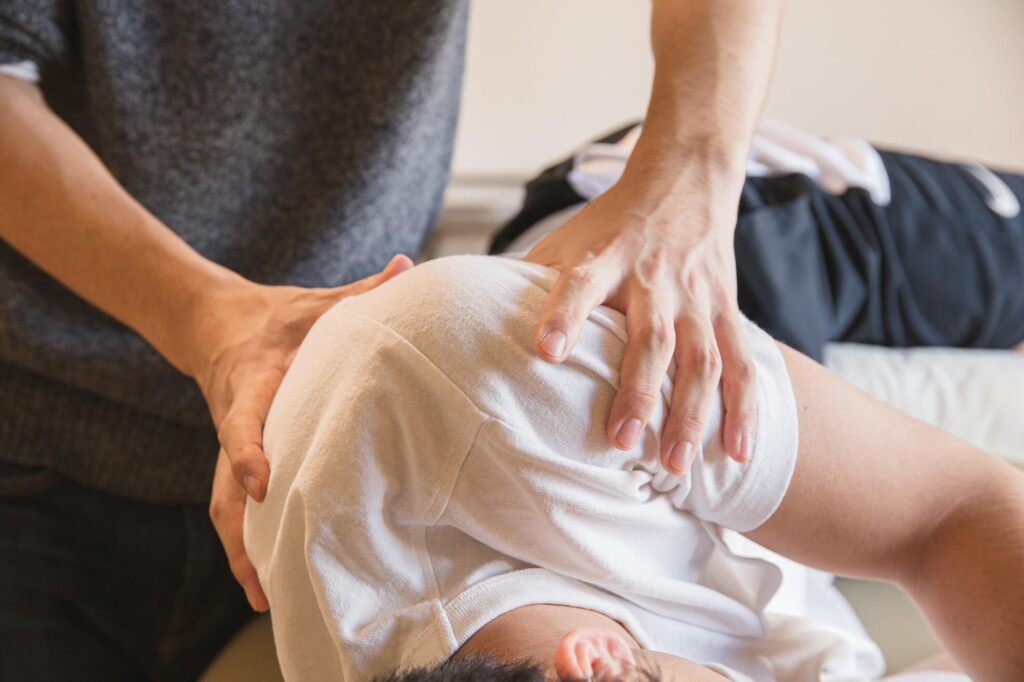 What's The Difference Between A Pain Management Doctor And A Pain Medicine Doctor?
While both pain management doctors and pain medicine doctors work towards alleviating pain – there's a slight difference between the two.

Pain management doctors are typically specialists who provide a range of treatments and therapies to help patients manage pain and improve their quality of life. They may use a multidisciplinary approach, including physical therapy, medication management, and interventional procedures like nerve blocks or injections.

On the other hand, pain medicine doctors may focus primarily on the use of medication to manage pain. They may specialize in prescribing and adjusting medications for patients with chronic pain conditions, such as opioids or other pain-relieving drugs.
It's worth noting that the line between the two can be blurred and some pain management doctors may also specialize in pain medicine. Ultimately, the choice between a pain management doctor and a pain medicine doctor will depend on the individual patient's needs and preferences. If you need to find a doctor for pain management and aren't sure where to start – it's always a good idea to consult with your primary care physician first.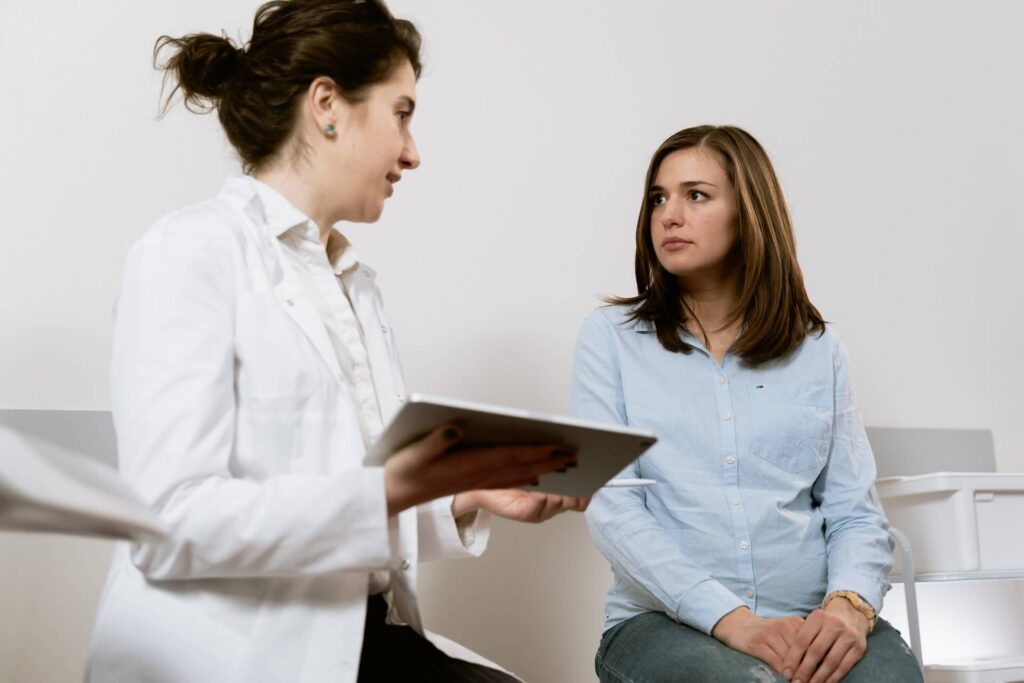 How To Find A Pain Management Doctor When Travelling?
When traveling, it's a little bit trickier to find pain management doctors who can provide you with the same standard of care you have as when you're at home. So, you need to find a pain management doctor while you're in a foreign country? Here are some steps you can take to make the process easier.
Firstly, check with your insurance provider to find out if they have any recommended service providers in the area you'll be visiting. You can also do a quick online search for pain management clinics in the area and read reviews from previous patients.
In addition, if you already have a pain management doctor at home, you could ask for a referral to a trusted provider in the area. It's important to plan ahead and make sure you have enough medication to last throughout your trip. Make sure you bring any necessary medical records, including a list of current medications, and communicate with your doctor in advance about your travel plans.

If the worst comes to the worst, you can always schedule an appointment on the Air Doctor app with a local doctor or specialist (who speaks your preferred language). Even if you're only consulting with a GP, they'll be able to assist you by prescribing medication to alleviate the pain so you can continue with your travels.
We're Here For You Anytime
In closing, it can be a challenge to find a pain management doctor.
But with the right resources and strategies you can easily find a doctor who can help you manage your pain effectively.

Remember to check with your insurance, get referrals from your primary care physician, and search online for resources, pain advocacy organizations, and support groups. And of course, choose a doctor who specialized in treating your specific type of pain.

In addition, if you need medical assistance while you're abroad, you can always use the Air Doctor app to find local doctors and specialists in the area who can help you manage your pain while you're away from home.