Updated: 4 February 2022
Barcelona, the cosmopolitan capital of Spain's Catalonian region. You might instantly think of beautiful Flamenco dancers and adrenaline-filled football stadiums, but this vibrant city combines the very best of what Mediterranean cities have to offer.
So, why visit Barcelona? From architectural wonders, culinary delights, and striking cultural sights and sounds, there are countless reasons why you'll fall in love with this striking Spanish city.
Why Visit Barcelona This Year
1. The Architectural Wonders
There's no getting around Barcelona's magnificent architecture – which is exactly why it's at the top of our list. Visiting Barcelona once usually means forever comparing all other buildings with the ones created by Antoni Gaudi. One of the major reasons to visit Barcelona, the renowned Spanish architect is single-handedly responsible for setting Barcelona's landscape apart from any other city in the world. The striking balance of art and science behind Gaudi's whimsical modernism is reason enough to swoon over every one of his designs.
Take a night tour of La Padrera, photograph the beautiful buildings of the Casa Batlló, stroll around the architect's previous home at the Parc Guell, and finally feast your eyes on his magnum opus, the Sagrada Familia. This magnificent creation was so ambitious it wasn't completed in Gaudi's lifetime and remains unfinished to this day. It's scheduled to be completed in 2026, marking 100 years since Gaudi's death.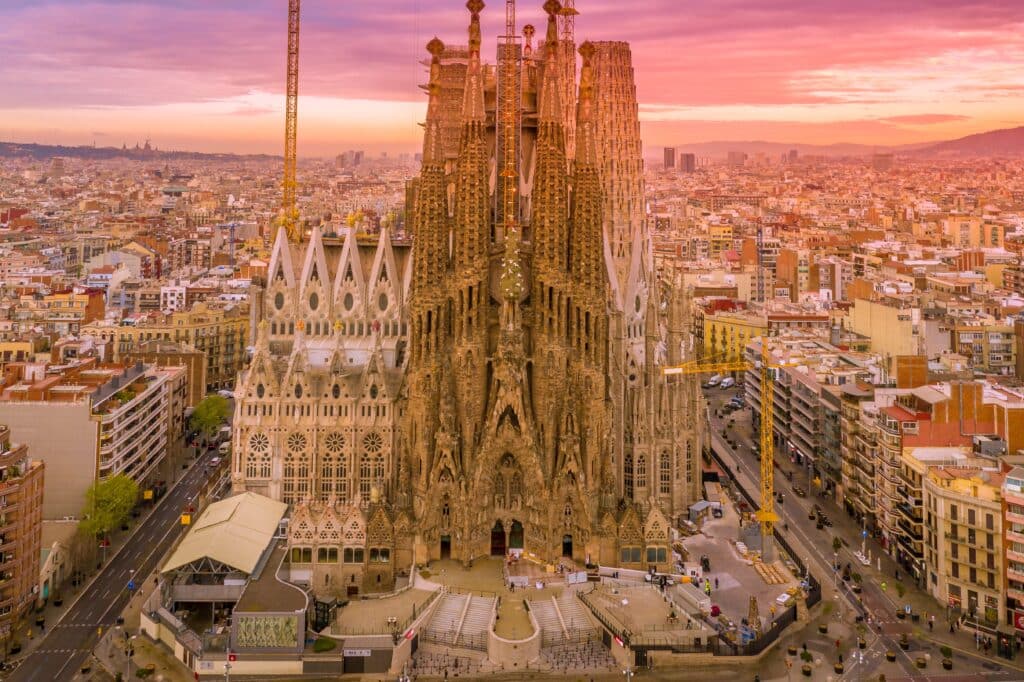 If Gaudi's architectural masterpieces don't tickle your fancy, walk through the fascinating Gothic Quarter for a taste of other styles that give this city's streets their unique charm. This historic city center was almost entirely remodeled in the 18th and 19th centuries when it received its Neo-Gothic and Neoclassical appearance. While there are must-see monuments like the Gothic cathedral, the Quarter's often overlooked quirks give it its real charm. Keep an eye out for some of these hidden gems: a cursed skull and bones, a controversial letterbox, and the mysterious 13 geese of the cathedral cloister.
2. Eating, Drinking, And Being Merry
Barcelona's food scene is a huge drawing card for travelers visiting the Spanish city. Fusions of both Spanish and Catalan cuisines are among the hottest new additions to the culinary world. Featuring anything from budget eateries to Michelin Star-rated restaurants, today, Barcelona is one of the top travel destinations for foodies. No visit to Barcelona would be complete without a quick taste of Tapas and Pintxos. But other iconic local dishes include Paella, Bombas, Colcots and Romesco sauce, Esqueixada, Pa Amb Tomaquet, Escalivada, Crema Catalana, and Mato.
Die-hard foodies will delight in the food stalls of the Boqueria Market. Few food markets in the world can compete with Barcelona's Boqueria Market on Las Ramblas. The 19th century building was conceived by local town planners and was initially designed to contain mainly meat and fish stalls. But today's shoppers can find anything from exotic fruits to rare spices, and of course, the best of Catalan's ingredients.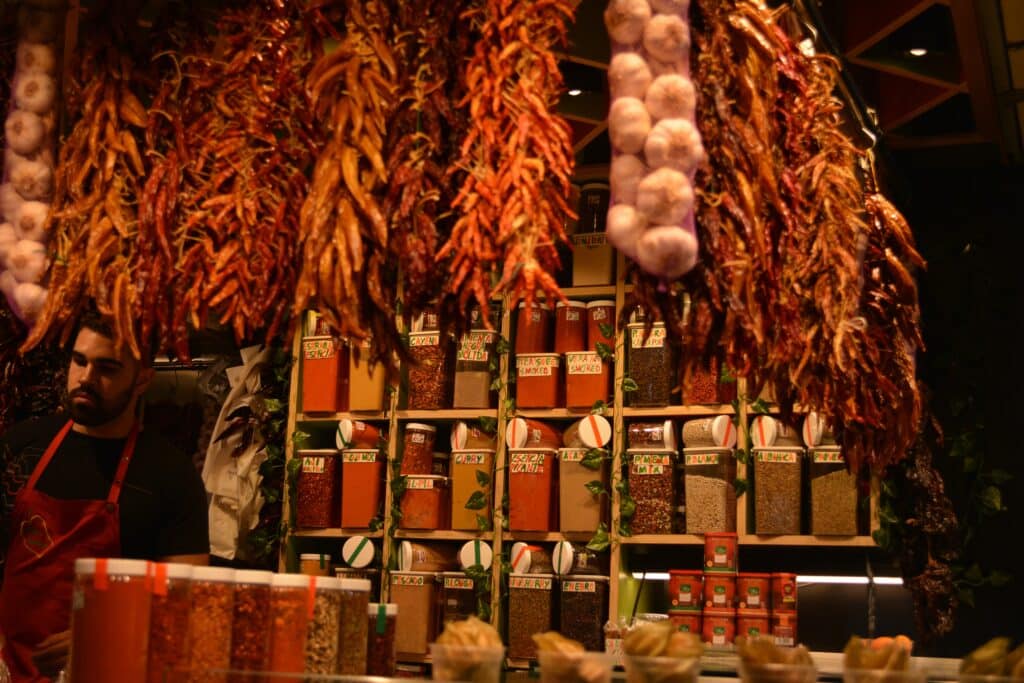 Barcelona is also a party animals paradise. The city's vibrant and multicultural after dark scene offers a host of bars and drinking spots to quench your thirst after a long day of sightseeing. Combine this with Barcelona's clubbing culture, and you've got a perfect recipe for a booming nightlife. Make sure you visit the thriving neighborhood of El Raval – previously a no-go area in the city, today it's home to some of the best hipster hangouts and underground bars.
3. Cultural Appeal
Visit Barcelona to take in its cultural charm. It's just one of those places where life seems to be at its fullest. Everyone is relaxed, the sun is always shining, and there's no shortage of cultural events or activities to keep you entertained. The city is also home to some of the most interesting museums, notwithstanding the fact that the whole city is basically a big open-space gallery. Culture buffs should visit the Barcelona City History Museum because it allows a sneak-peek into both the Spanish and Catalonian cultures. Another one of the city's fascinating museums is the Picasso Museum.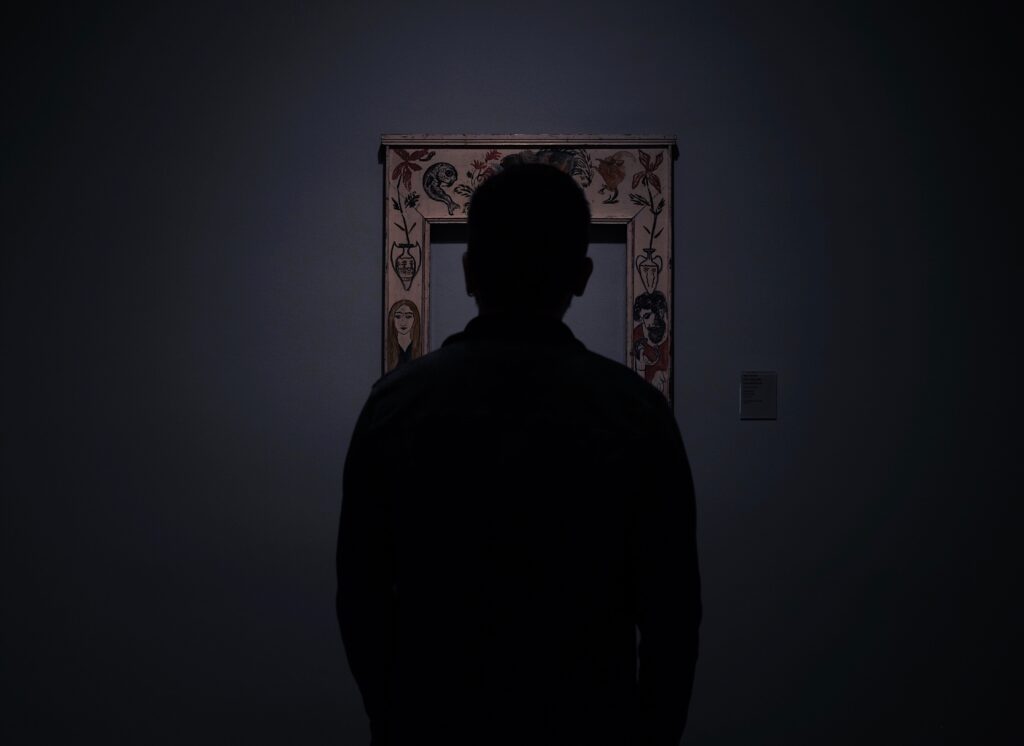 Contemporary art and street art lovers will instantly connect with Barcelona since the presence of artists like Pablo Picasso and Salvador Dali helped create Barcelona's reputation as a noteworthy artistic city. The MACBA is one of the most well-regarded institutions of its kind in Europe and is Barcelona's state-of-the-art contemporary art museum. There's also a handful of respectable art galleries representing emerging and mid-career artists from Spain and further afield.
And music enthusiasts will fall head over heels for Barcelona's live music scene. An emerging rival to Berlin's live music scene, Barcelona boasts two of the world's most popular music festivals: Sónar and Primavera Sound, as well as the hottest DJs of the moment who perform regularly perform at clubs like Sala Apolo and Razzmatazz.
Want to plan a gap year in Barcelona? Here are our top tips.
4. The Beaches and The Weather
With almost the same number of sunny days as there are in a year, Barcelona is a place where winters are practically non-existent and where autumns and springs are as pleasant as summer days are in other parts of the world. Add some of the best beaches in the world into the mix, and Barcelona is a real-life paradise for beach bums and sunset chasers. With waterfront restaurants and never-ending parties, you can easily soak up the year-round sunshine with a cocktail in hand.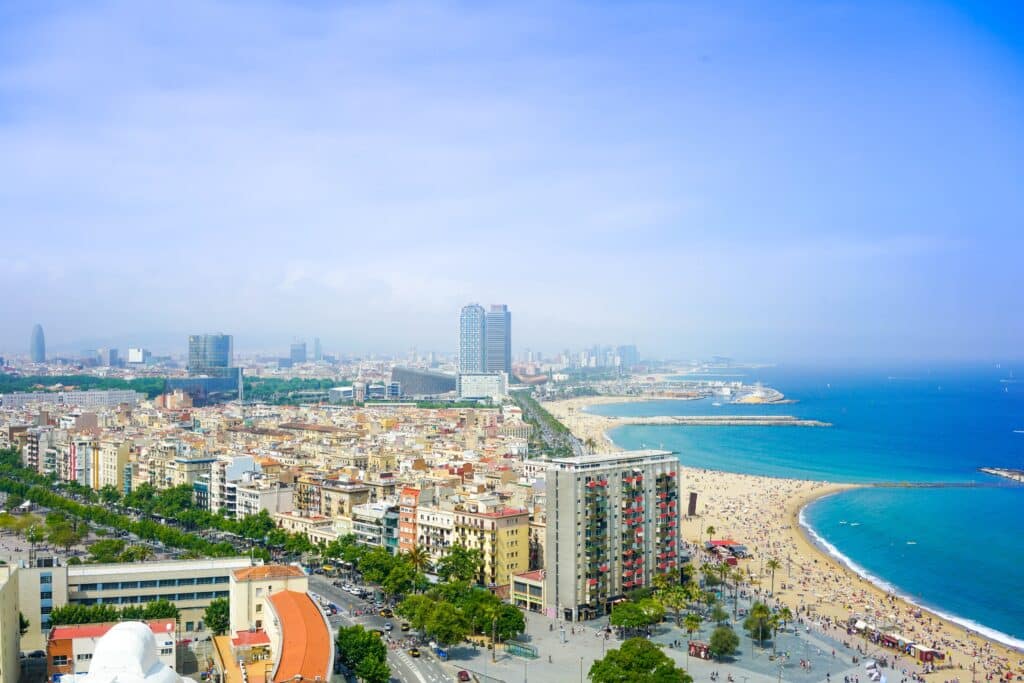 5. The People
Contrary to popular belief, Barcelona is not all about Gaudi, Picasso, beaches, and good food – it's also about the people inhabiting the city. The locals are some of the most easygoing and open-minded people you will ever find. Everyone in Barcelona seems genuinely happy, and life seems to only get better when you look at them. And just as the art seems to be engraved in the local culture, you're bound to discover the people in this beautiful city performing on every street corner.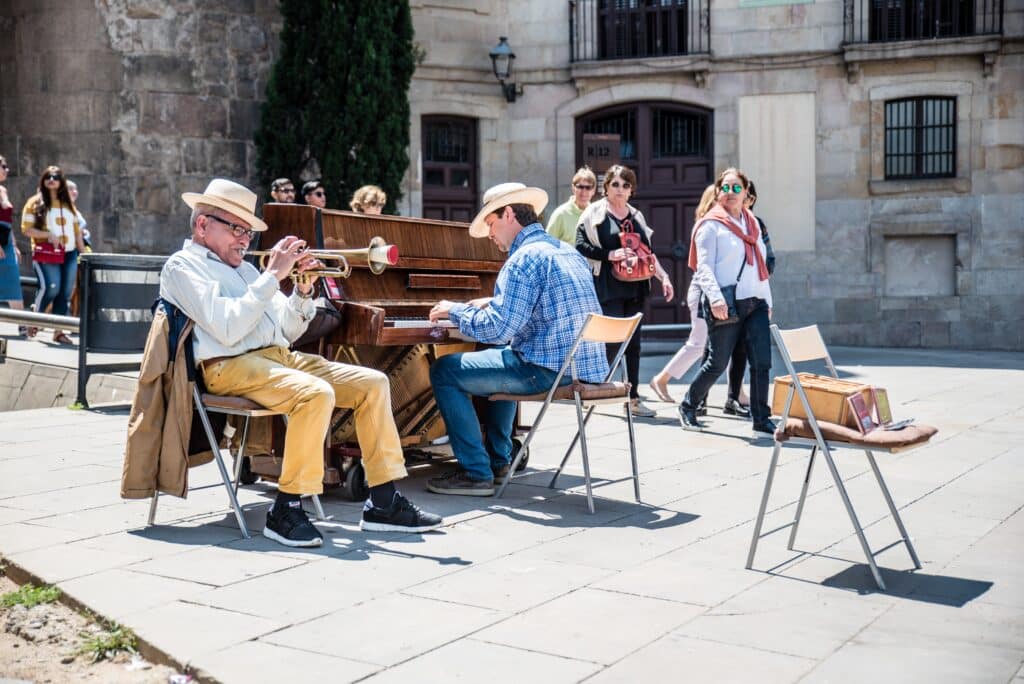 PS: Don't forget these essential travel documents if you're planning a trip to Barcelona.
6. FC Barcelona Pandemonium
Not only is Barcelona home to one of the world's most famous football teams, but its stadium Camp Nou is also the largest stadium in Europe with a capacity of just under 100,000 – one of our other top answers to why visit Barcelona?. When it comes to places to visit in Barcelona, your trip is simply incomplete until you've visited the home of the famous Futbol Club Barcelona or Barça as it's popularly known. Take a tour of the stadium and take in the Camp Nou Experience, including the FC Barcelona Museum, which houses trophies, memorabilia, and original football shirts. Games run through the year, and bars and restaurants all over the city are filled with fiery fans.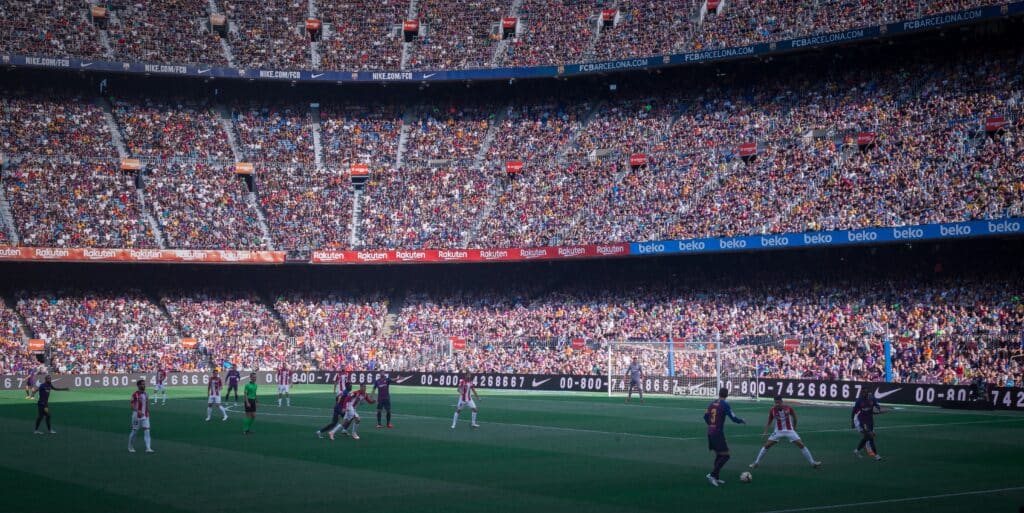 Top Tips for Tourists Visting Barcelona
Be prepared for people. No matter what time of the year you visit Barcelona, there will be crowds. This is the most-visited city in Spain after all.
Temperatures in Spain can be extremely harsh during the summer months, so pack sunscreen.
Drink water from a tap just to be safe. Tap water is filled with different types of bacteria.
Some of the most common medical concerns include gastrointestinal infections, so make sure you take extra precautions to keep your belly happy during your trip to Barcelona. Click here for more tips

from one of our professional medical practitioners on the ground in Spain.
Whether you're a sports fan, arts and culture lover, or in search of seaside bliss, Barcelona is the city for you. There are plenty of things to fall in love with in this colorful destination year-round. So, treat your senses to an unforgettable experience in this beautiful Spanish city.