Telemedicine has been around since 1959. And the way we access it has certainly changed.
But what is telemedicine? Let's look at telemedicine, the benefits, some common questions, making your telemedicine appointment, and the difference between telemedicine and telehealth.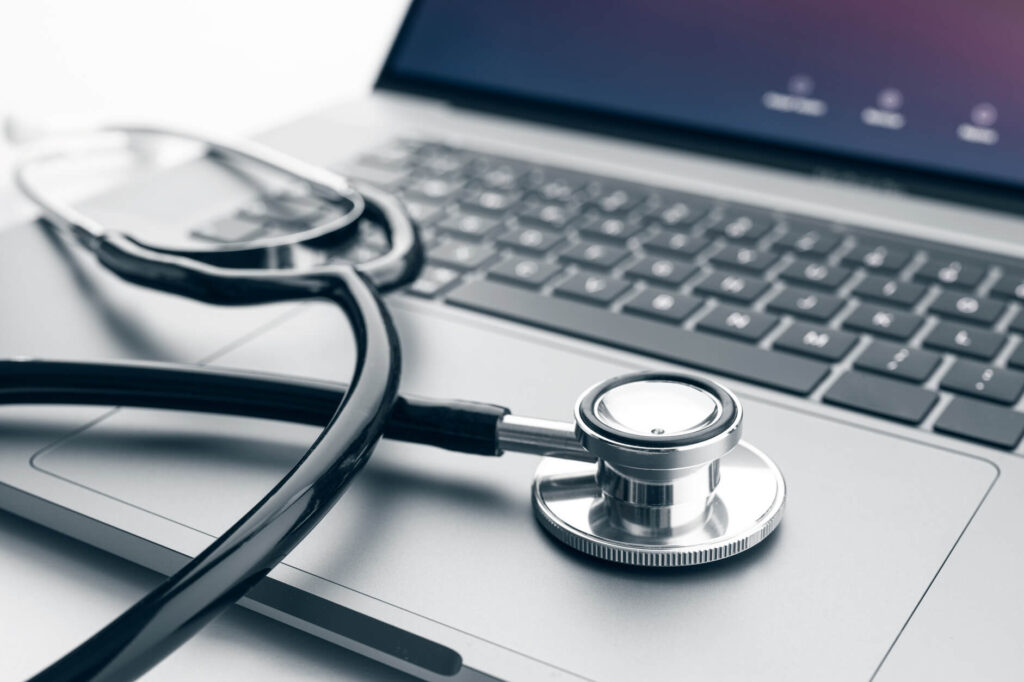 What Exactly is Telemedicine?
Telemedicine is the process of accessing of medical care using a phone, laptop, or tablet.
It allows patients and healthcare professionals to interact and consult without the need for in-person visits, ultimately making medical care more accessible, convenient, and efficient, especially in situations where physical presence might be challenging or unnecessary.
Telehealth vs. Telemedicine: Understanding the Differences
While they might seem similar, they're not exactly the same.
Telemedicine
Telemedicine refers to getting medical care from a doctor or healthcare provider remotely. It's ideal for dealing with minor illnesses, discussing treatment plans, reviewing rest results, and managing chronic conditions without needing in-person visits.
Telehealth
Telehealth is a much broader term, and includes healthcare services outside of telemedicine. It includes things like health education, remote patient monitoring, and administrative tasks like scheduling appointments and managing prescriptions.
If you want to learn more about the differences between telehealth and telemedicine, have a look at our guide to Telehealth, How It's Different To Telemedicine, And More!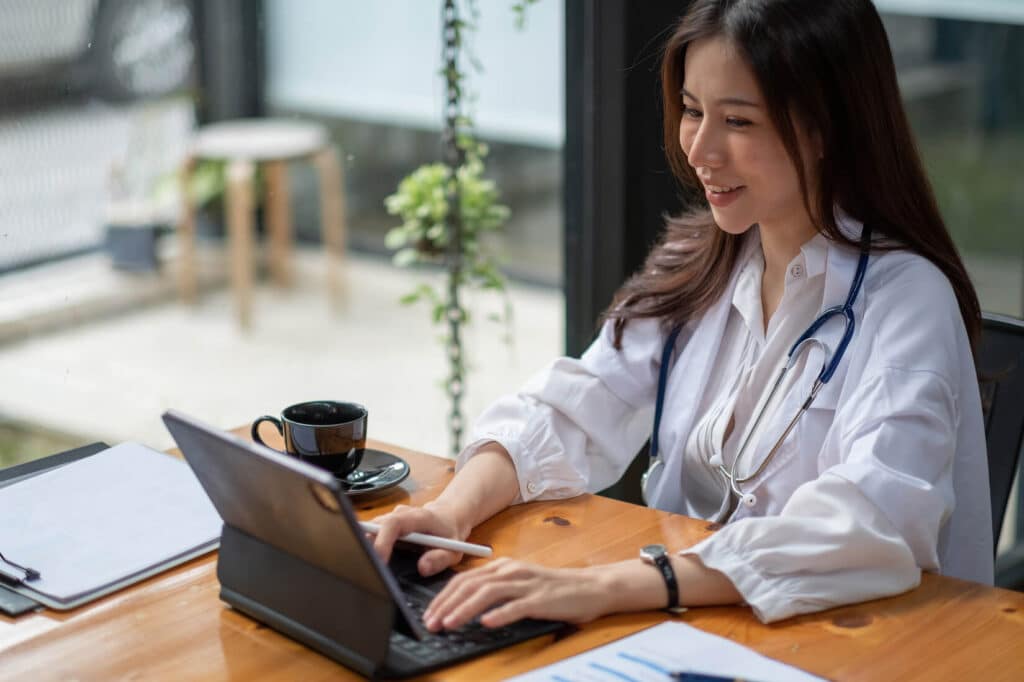 How Does Telemedicine Work?
Telemedicine uses a combination of audio and video tools to connect patients and healthcare providers, enabling virtual consultations and diagnoses.
the ins and outs. But here's a brief overview:
Using telemedicine is actually super simple. Here's what you need to do:
Look for doctors online or through telemedicine apps.
Make sure your insurance covers the consultation.
Review the doctor's ratings.
Set up an account.
Make sure your camera and microphone work.
Make sure you've got a stable internet connection.
Schedule your appointment.
See the doctor.
Get any prescription you might need.
If you're covered, your insurance will pay. If you're not, you'll need to pay yourself.
(We've got a guide on how that works too).
If you want to learn more, have a look at our guide on How To Use Telemedicine, where we break down everything you need to know about telemedicine!

Does My Insurance Cover Telemedicine Services?
Telemedicine consultation costs vary from platform to platform, and your insurance company will be able to confirm whether or not you'd be covered.
Some insurance providers cover the entire cost (including prescriptions), while others might only cover part of the consultation, or only work with a specific telemedicine platform.
If you don't have insurance coverage, you might find our article on Telemedicine without Insurance: All You Need to Know helpful.
Always make sure you double check before setting up an appointment!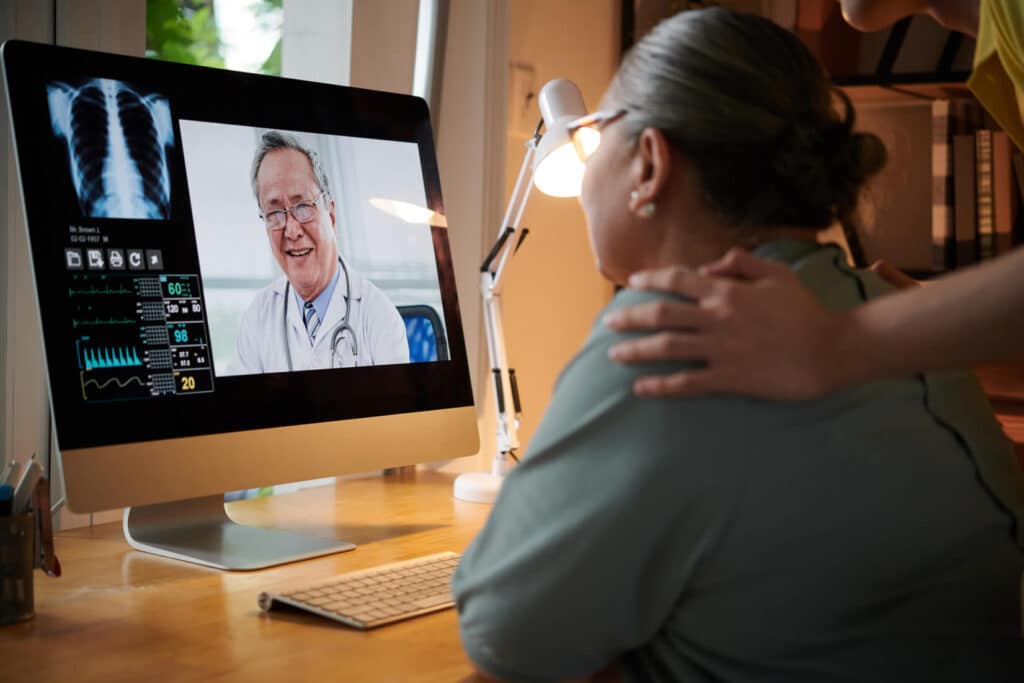 What Are the Benefits of Telemedicine?
Telemedicine offers a whole host of benefits, like:
Convenience and accessibility
Time saving
Access to specialists
Reduced costs
Privacy and comfort
Getting Prescriptions Through Telemedicine Appointments
If you're using telemedicine, it's important to know whether or not you'll be able to get prescriptions from your telemedicine consultation.
Some services (like the Air Doctor App) allow you to get valid, local prescriptions. However, it's important to check with local rules and regulations, as well as to confirm with the telemedicine provider if they'll be able to give you a valid prescription.
If you want to learn more about getting and filling telehealth prescriptions, have a look at our guide on Everything You Need To Know About Telehealth Prescriptions + Where To Get Them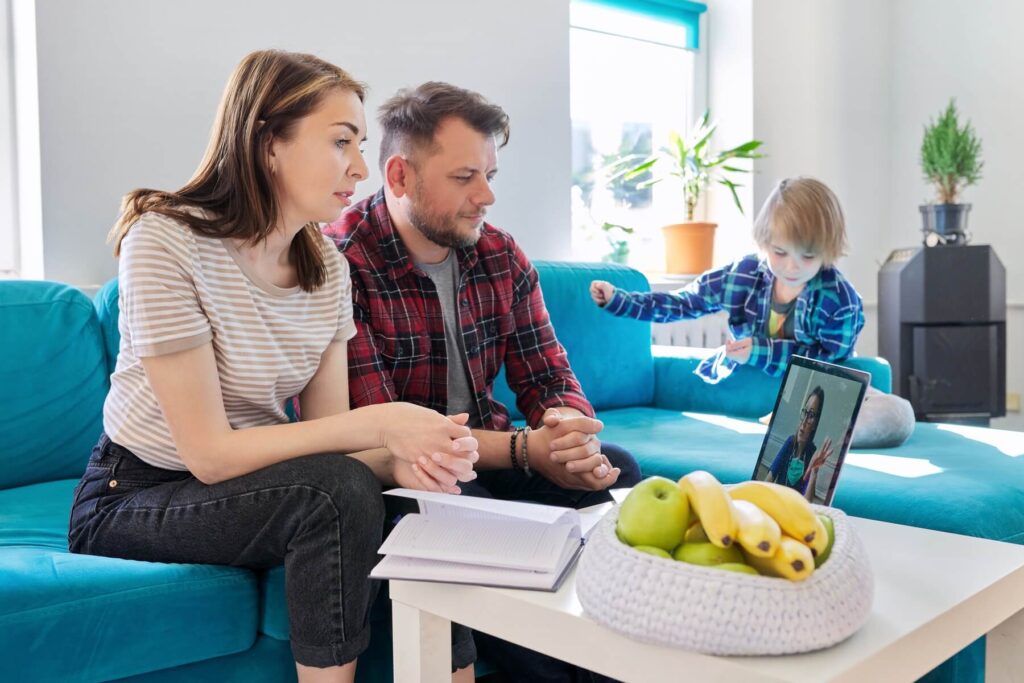 Common Types of Telemedicine Specialties
Telemedicine is a broad topic, and covers a lot of different specialties. Here are a few of the most common ones:
Primary Care:
Telemedicine allows patients to consult with primary care physicians for general health concerns, routine check-ups, and medical advice.
Dermatology:
Dermatologists can evaluate skin conditions, rashes, and other dermatological concerns through telemedicine by reviewing images or conducting video consultations.
Psychiatry and Psychology:
Mental health professionals offer therapy sessions, counseling, and medication management for conditions like anxiety and depression.
Internal Medicine:
Internal medicine specialists can provide remote consultations for chronic disease management, medication adjustments, and preventive care.
Pediatrics:
Parents can consult pediatricians for guidance on a child's health, development, and common childhood illnesses.
Cardiology:
Cardiologists monitor heart conditions, and provide advice for managing cardiovascular health.
Orthopedics:
Orthopedic specialists can evaluate musculoskeletal issues, provide rehabilitation help, and recommend exercises for recovery.
Endocrinology:
Endocrinologists manage hormone-related conditions such as diabetes, thyroid disorders, and hormonal imbalances.
Gastroenterology:
Gastroenterologists offer consultations for digestive issues, provide dietary recommendations, and discuss treatment plans.
Neurology:
Neurologists evaluate neurological symptoms, provide guidance for managing conditions like migraines, and review diagnostic test results.
Allergy and Immunology:
Allergists can discuss allergies and sensitivities and provide guidance on managing those conditions.
Ophthalmology:
Ophthalmologists can remotely assess eye conditions, discuss vision problems, and provide recommendations for eye health.
Pulmonology:
Pulmonologists can provide advice and guidance for managing respiratory conditions, like asthma.
Rheumatology:
Rheumatologists evaluate joint and autoimmune disorders, review test results, and recommend treatment options.
Oncology:
Oncologists can discuss cancer treatment plans, offer guidance for managing side effects, and provide emotional support.
Obstetrics and Gynecology:
Obstetricians and gynecologists offer prenatal care, discuss reproductive health concerns, and address women's health issues.
Physical Therapy:
Physical therapists can guide patients through exercises and rehabilitation routines, monitor progress, and adjust treatment plans.
Nutrition and Dietetics:
Registered dietitians can offer nutritional advice, meal planning, and support for managing dietary conditions.
Infectious Disease:
Infectious disease specialists can provide guidance on infectious conditions, including viral infections and antibiotic management.
Urology:
Urologists can address urinary tract issues, provide guidance on prostate health, and discuss urological concerns.
These are just a few of the specialties you'll be able to access when using telemedicine, and some platforms (like the Air Doctor platform) gives you access to other specialties like dentistry as well.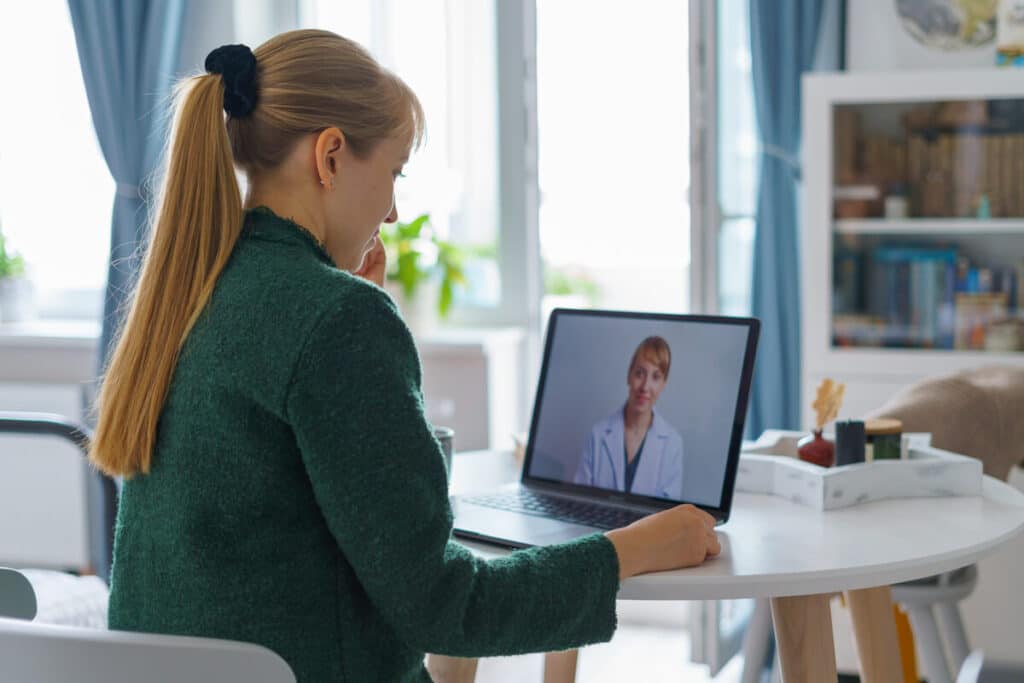 Notable Telemedicine Apps
There are a number of well-known telemedicine apps and platforms out there, like:
MDLive
Amwell
Zocdoc
Teladoc
Air Doctor
If you want to find out which app works best for you, have a look at our guide to Finding The Best Telemedicine Apps For You.
Conclusion
Telemedicine has revolutionized healthcare, making it more accessible, convenient, and affordable for patients and doctors alike.
As time goes on, and technology advances, the integration of telemedicine is likely to become even more seamless.
Hopefully, this guide has shown you what telemedicine is, how it works, and helps you to make informed decisions about the future of your healthcare!
How Air Doctor Can Help
Air Doctor is an easy-to-use app that connects you with a global network of multi-lingual doctors and specialists so you can access medical care anywhere, anytime. With the Air Doctor app in your pocket, you can access medical advice, get prescriptions, and receive expert medical guidance wherever you are in the world.
Air Doctor offers a wide range of benefits, including:
A global network of over 20,000 multi-lingual doctors and specialists
Choice of clinic, at-home (hotel), and video consultations
Active in 75 countries
Cross border prescription services
Telemedicine services in up to 21 languages
24/7 multi-lingual support
Transparent pricing, and reviews
Most common medical specialties
If you're looking for reliable, accessible, and global medical assistance, Air Doctor is the perfect choice for you. Download the app before your next trip just in case.