Telemedicine has changed the way people access healthcare around the world, leading to many insurance providers covering telemedicine consultations. But what if you're making use of telemedicine without insurance? And what if something goes wrong with your consultation?
If you've been wondering, "Can I use telemedicine without insurance?", we've got the answers!
Let's take a look at telemedicine without insurance, how it works, and how to find affordable telemedicine services.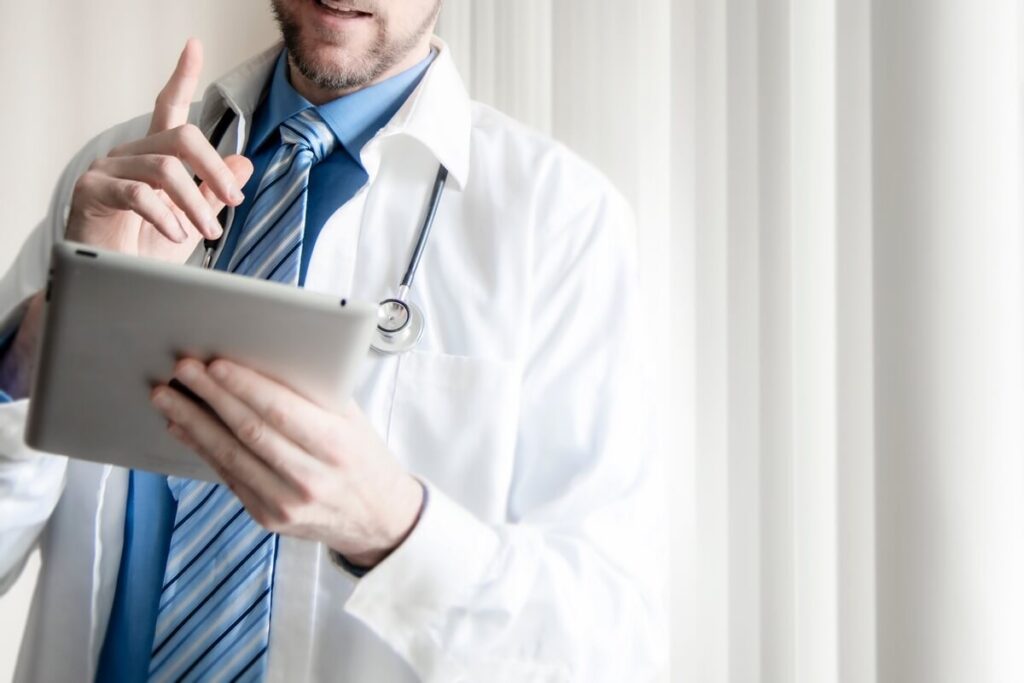 Getting Started With Telemedicine Services Without Insurance
The biggest difference in using telemedicine with no insurance is the point of payment. But let's walk through the steps:
Choosing a Telemedicine Platform:
Firstly, you'll need to start by researching and finding a telemedicine platform or app you're comfortable using.
Many platforms do cater to individuals without insurance, offering affordable and transparent pricing for their services. Look for platforms that provide a range of medical specialties and services to meet your healthcare needs.
Registration and Profile Setup:
Once you've chosen a platform, you'll usually need to create an account.
This normally means providing your basic information, medical history, and any relevant health records.
All of that helps the healthcare provider understand your medical background before the consultation.
Booking an Appointment:
Most telemedicine platforms allow you to schedule appointments at a time that suits you best. Picking a time that's best for you is also important in helping you feel comfortable during your consultation.
Virtual Consultation:
Consultations can be done through video calls, phone calls, or even text-based chats. During the consultation, you can discuss symptoms, medical concerns, and ask any questions you have.
Medical Assessment and Diagnosis:
The healthcare provider will conduct a medical assessment based on the information you've provided.
They may ask questions about your symptoms, medical history, and any relevant details. Depending on your condition, they might provide a diagnosis, recommend further tests or examinations, or prescribe medication.
Prescription and Treatment:
Some healthcare providers can prescribe medication that you can pick up from a local pharmacy.
Prescription laws change from country to country, so always make sure you'll be able to fill that prescription from your insurance, or the healthcare provider. Some apps, like the Air Doctor app, can offer cross-border prescriptions as well.
Payment:
This is where telemedicine without insurance differs from telemedicine with insurance.
Without insurance, you'll be responsible for covering the cost of the telemedicine consultation.
Telemedicine cost without insurance is difficult to pin down to an exact number.
Some telemedicine platforms offer transparent pricing, and the cost can vary depending on the platform, and the type of service you require.
Some platforms offer subscription plans or pay-as-you-go options, making it easier to manage your healthcare expenses.
Obtaining Documentation:
After the consultation, you might receive a summary of your visit, including any diagnoses, treatment plans, and prescriptions.
This documentation can be valuable for your records and future medical care.

Tips for Finding the Cheapest Telemedicine Without Insurance
Because of the fact that you can access it around the world, finding cheap telemedicine without insurance changes from country to country. But, here are some tips to help you discover cost-effective telemedicine options:
Research Telemedicine Platforms:
Look for telemedicine platforms that mention affordable services.
Many platforms offer special pricing plans for individuals without insurance.
Research multiple platforms to compare their pricing, services, and user reviews.
Some platforms, like the Air Doctor service, give prices for consultations up-front, so you know what you'll be paying.
Check Subscription Plans:
Some telemedicine platforms offer subscription plans that provide a set number of consultations for a fixed monthly fee.
These plans can be cost-effective if you need multiple consultations within a specific period of time.
Pay-as-You-Go Options:
Look for platforms that allow you to pay only for the consultations you use.
This is helpful for once-off consultations, or if you don't need treatment frequently.
Free Initial Consultations:
Some telemedicine services offer a free initial consultation.
While these might be limited in scope, they can be helpful for discussing conditions and determining if further consultation or treatment is needed.
Community Health Centers:
Some community health centers and clinics offer telemedicine services at reduced rates or on a sliding scale based on your income.
Check with local clinics to see if they provide telemedicine options.
Non-Profit Organizations:
Some non-profit organizations partner with telemedicine platforms to offer reduced-cost consultations to those in need.
Pharmacy Partnerships:
Certain telemedicine platforms have partnerships with pharmacies, allowing you to receive prescribed medications at a reduced cost.
While your consultation might not be cheaper, you'll definitely save money on the medication.
Government Assistance Programs:
Depending on your location, there might be government assistance programs that offer reduced-cost or free telemedicine services for individuals without insurance.
Ask About Self-Pay Discounts:
Try contacting telemedicine platforms directly and inquire about self-pay discounts.
Some platforms offer discounts for patients who pay out of pocket.
Use Telemedicine Apps:
There are telemedicine apps that specialize in connecting patients with doctors for specific conditions or concerns.
These apps often offer lower consultation fees than in-person visits would.
Check for Discounts:
Some telemedicine platforms offer discounts for students, veterans, and senior citizens. Make sure to explore any potential discounts you might be eligible for.
Evaluate International Providers:
Depending on your location, you might find that international telemedicine providers offer competitive pricing.
Be sure to verify the quality of services before choosing this option.
Read the Fine Print:
Before committing to a telemedicine service, thoroughly review the pricing structure, cancellation policies, and any additional fees that might apply.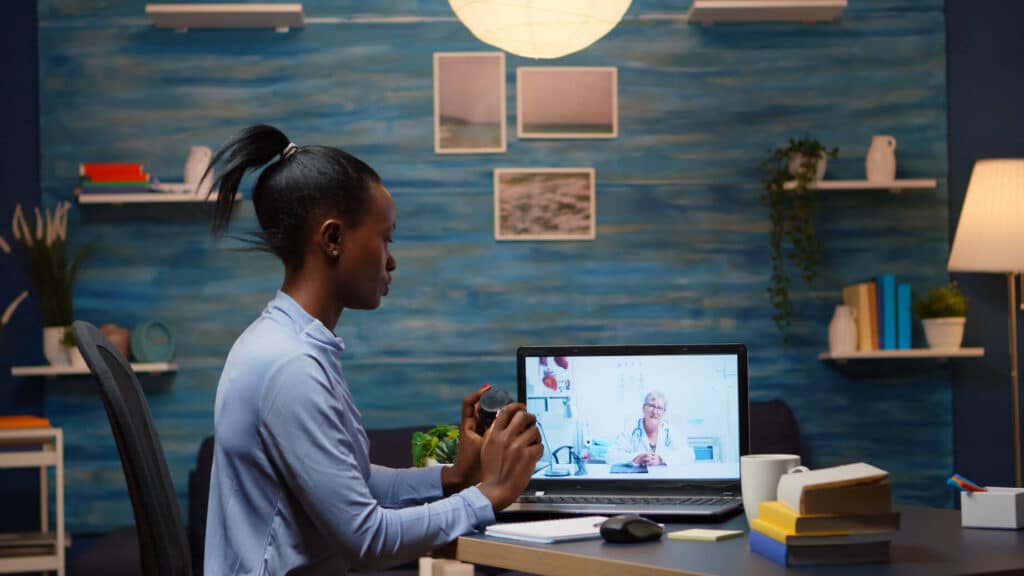 Checking If Your Insurance Covers Telemedicine
Even if you've got insurance, it's important to make sure you're covered by your insurance provider before you have to pay any hefty out of pocket expenses.
Some insurance providers cover telemedicine in general, while others are partnered with certain telemedicine providers, so make sure to find out exactly what you'll be able to claim back from them before making any appointments.
There's no doubt that telemedicine has made healthcare more accessible to people around the world. Getting telemedicine care doesn't have to be an expensive thing if you don't have insurance. As long as you do your research, and make sure you know what you're signing up for, you can get access to world-class care without breaking the bank!
How Air Doctor Can Help
Air Doctor is an easy-to-use app that connects you with a global network of multi-lingual doctors and specialists so you can access medical care anywhere, anytime. With the Air Doctor app in your pocket, you can access medical advice, get prescriptions, and receive expert medical guidance wherever you are in the world.
Air Doctor offers a wide range of benefits, including:
A global network of over 20,000 multi-lingual doctors and specialists
Choice of clinic, at-home (hotel), and video consultations
Active in 75 countries
Cross border prescription services
Telemedicine services in up to 21 languages
24/7 multi-lingual support
Transparent pricing, and reviews
Most common medical specialties
If you're looking for reliable, accessible, and global medical assistance, Air Doctor is the perfect choice for you. Download the app before your next trip just in case.