Dermatology telemedicine offers you the convenience of receiving expert skin care advice from the comfort of your own home. Seeing a telemedicine dermatologist can be a great option for people who have busy schedules, live in rural areas, or have difficulty getting to a traditional dermatology office.
In this blog post, we will walk you through the ins and outs of dermatology telemedicine. We will discuss the benefits of this service, how to find a qualified provider, and what to expect during your appointment.
We will also provide tips on how to make the most of your virtual dermatology visit.
So, if you're looking for a convenient and effective way to get the skin care you need, dermatology telemedicine may be the right option for you.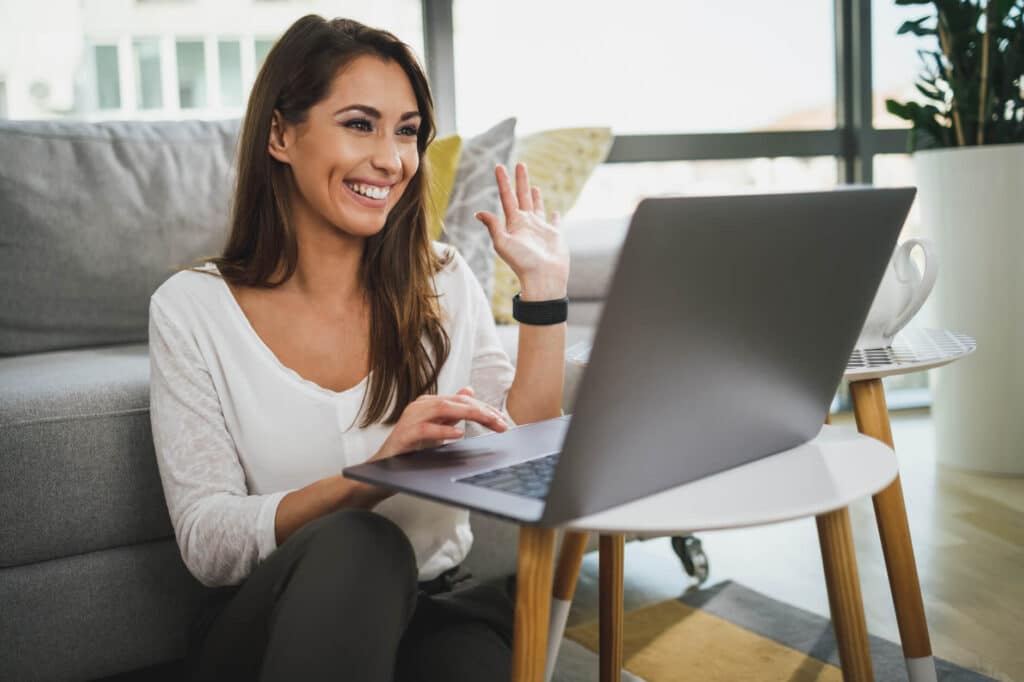 Understanding Dermatology Telemedicine
Telemedicine dermatology consultations are typically done through video chat or secure messaging platforms, which connect patients with dermatologists who can provide consultations, evaluations, and even treatment recommendations.
Some of the benefits of dermatology telemedicine services include:
Convenience: You can see a dermatologist from home, without having to travel or wait in a doctor's office.
Timely access: You can get a dermatology telemedicine appointment more quickly, even for urgent skin issues.
Flexible scheduling: You can schedule an appointment at your convenience, even on weekends or evenings.
Expanded reach: You can see a dermatologist from anywhere, even if there are no dermatologists in your area.
Privacy: You can discuss your skin concerns in private, without having to worry about others overhearing.
Reduced costs: Dermatologist telemedicine can save money on travel, parking, and childcare costs.
Efficient follow-ups: You can easily follow up with your dermatologist, without having to make another appointment.
Less waiting: You won't have to wait in a doctor's office, as virtual appointments usually start on time.
Documented records: You will receive a copy of your consultation notes, so you can refer to them later.
Environmental impact: You can reduce your carbon footprint by seeing a dermatologist virtually.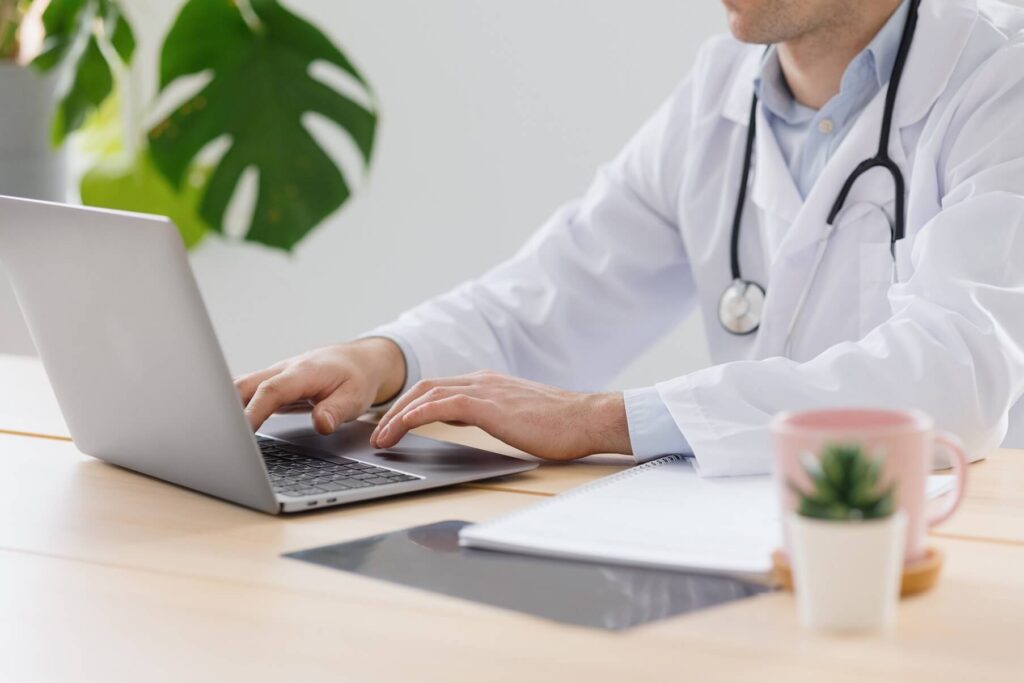 When to Use Dermatology Telemedicine Services
What is dermatology telemedicine good for?
Routine skin check-ups
Follow-up appointments
Medication management
Skin rashes and irritations
Acne consultations
Hair and nail issues
Dermatitis and eczema
Skin education and advice
What is dermatology telemedicine not good for?
Emergencies
Complex cases
Surgical procedures
In general, a dermatology telemedicine consult is a good option for non-urgent, routine, and mild to moderate skin concerns. If you have a serious or urgent skin condition, or if your skin condition requires a hands-on assessment, you should see a dermatologist in person.
It is always a good idea to consult with your healthcare provider to determine if a telehealth or in-person visit is appropriate for your specific skin condition.
Here are some additional tips for deciding whether to use telehealth with a dermatologist:
Consider the severity of your skin condition. If you have a serious or urgent skin condition, you should see a dermatologist in person.
Think about the type of care you need. If you need a physical examination, biopsy, or specialized test, you should see a dermatologist in person.
Consider your comfort level. If you are not comfortable discussing your skin concerns with a doctor over video chat, you should see a dermatologist in person.
Talk to your doctor. Your doctor can help you decide whether telehealth or in-person care is right for you.

Tips for Choosing a Dermatology Telemedicine Platform
Here are some important factors you should consider when you're looking for apps for your dermatology telemedicine consult.
Security and privacy: Make sure the platform is secure and protects your personal health information.
User-friendliness: The platform should be easy to use for both you and the dermatologist.
Compatibility: The platform should be compatible with your devices and operating systems.
Video and audio quality: The video and audio quality should be good enough for clear communication.
Technical support: The platform should have good technical support in case you have any problems.
Appointment scheduling: The platform should make it easy to schedule appointments, preferably with flexible timing.
File sharing and storage: The platform should allow you to share files and documents securely with the dermatologist.
Prescription and follow-up: The platform should allow the dermatologist to prescribe medications electronically and make it easy to schedule follow-up appointments.
Cost and insurance coverage: Make sure the platform is covered by your insurance plan and that you understand any out-of-pocket costs.
Reviews and reputation: Read online reviews and testimonials to see what other people think of the platform.
Accessibility: Make sure the platform offers accessibility features for individuals with disabilities.
Dermatologist network: Make sure the platform has a network of qualified dermatologists with the necessary expertise.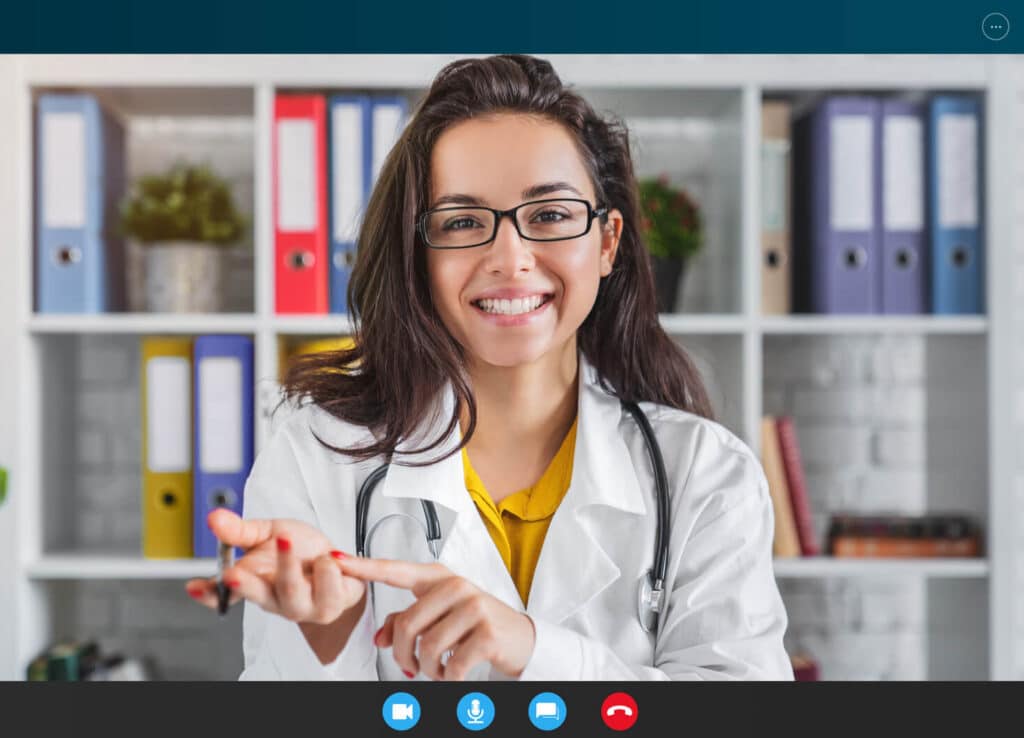 How To Prepare for Your Dermatology Telemedicine Appointment
Gather relevant documents: Collect your medical records, medication list, and any other relevant information.
Take clear photos: Take photos of the affected areas of your skin, if any.
Create a list of questions: Jot down any questions or concerns you have about your skin.
Review your medical history: Familiarize yourself with your medical history, including any past skin conditions.
Set up a quiet and well-lit space: Choose a place where you won't be interrupted and where there is good lighting.
Check your device: Make sure your device is working properly and that you have a strong internet connection.
Log in early: Log in to the telemedicine platform a few minutes early to make sure everything is working properly.
Dress appropriately: Wear comfortable clothing that allows you to easily show the affected areas of your skin.
Have a pen and paper ready: Take notes during the appointment so you can remember everything the dermatologist says.
Provide necessary information: Have your insurance information, identification, and any other required paperwork ready.
Be open and transparent: Be honest with the dermatologist about your symptoms and concerns.
Engage actively: Ask questions and participate in the conversation.
By following these tips, you can help ensure a smooth and productive dermatology telemedicine appointment.
What To Expect During A Dermatology Telemedicine Appointment?
Here's what you can expect during your dermatology telemedicine consult:
Log in to the telemedicine platform a few minutes early.
The dermatologist will introduce themselves and ask about your symptoms.
Share your medical history and any photos or videos of your skin.
The dermatologist will assess your condition and make recommendations.
They may prescribe medication or refer you to a specialist.
Take notes and ask questions if you don't understand something.
The dermatologist will summarize the appointment and answer any final questions.
Remember to be actively engaged and share your concerns openly with the dermatologist. This will help them provide you with the best possible care.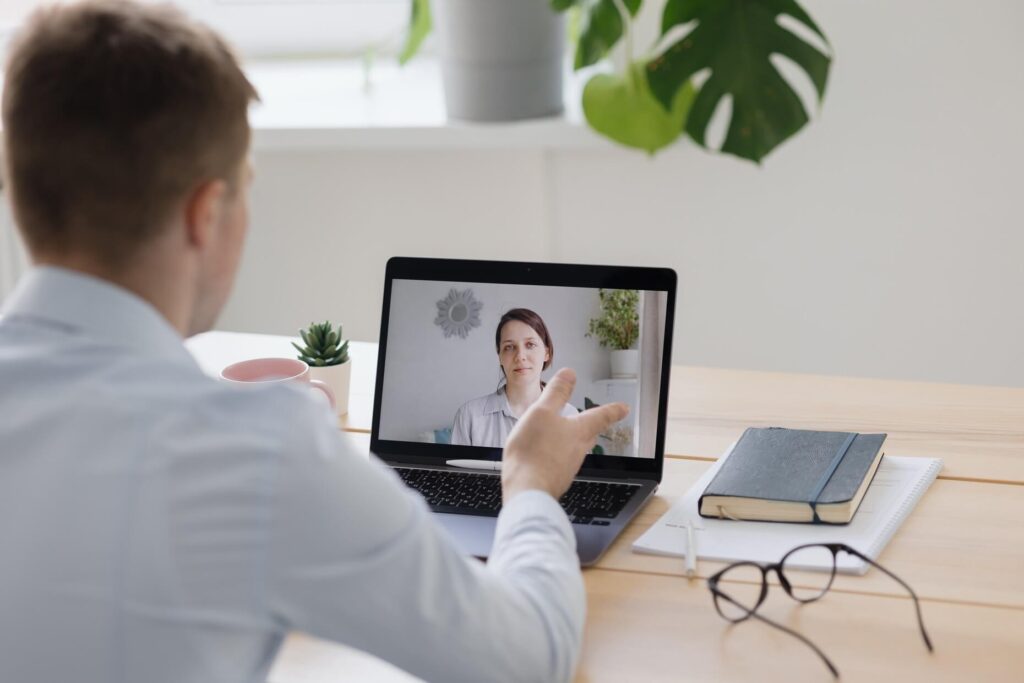 What About Billing and Insurance
Make sure your telemedicine platform accepts your insurance plan.
Find out how much your co-pay, deductible, and out-of-pocket costs will be.
See if the telemedicine visit will be billed separately or integrated into your regular healthcare billing.
Have your insurance information and payment details ready during the appointment.
Provide necessary documentation for insurance claims or reimbursement after the consultation.
It is important to understand your insurance coverage before your dermatology telemedicine appointment so that you are not surprised by any unexpected costs. You should also be prepared to provide your insurance information and payment details during the appointment.
How Air Doctor Can Help You
Air Doctor is an easy-to-use app that connects you with a global network of multi-lingual doctors and specialists so you can access medical care anywhere, anytime. With the Air Doctor app in your pocket, you can access medical advice, get prescriptions, and receive expert medical guidance wherever you are in the world.
Air Doctor offers a wide range of benefits, including:
A global network of over 20,000 multi-lingual doctors and specialists
Choice of clinic, at-home (hotel), and video consultations
Active in 75 countries
Cross border prescription services
Telemedicine services in up to 21 languages
24/7 multi-lingual support
Transparent pricing, and reviews
Most common medical specialties including dermatology
If you're looking for reliable, accessible, and global medical assistance, Air Doctor is the perfect choice for you. Download the app before your next trip just in case.