If you're away from home a lot, or just spend a lot of time out and about, it can be difficult to find the opportunity to see a doctor if you need medical care. In fact, it might even feel like it's easier to just wait out whatever ailment you have. Luckily, that's where telemedicine apps come in.
But with so many apps out there, it can be difficult to find the right ones for you.
Let's take a look at the best telemedicine apps, and how you can find the right one for you.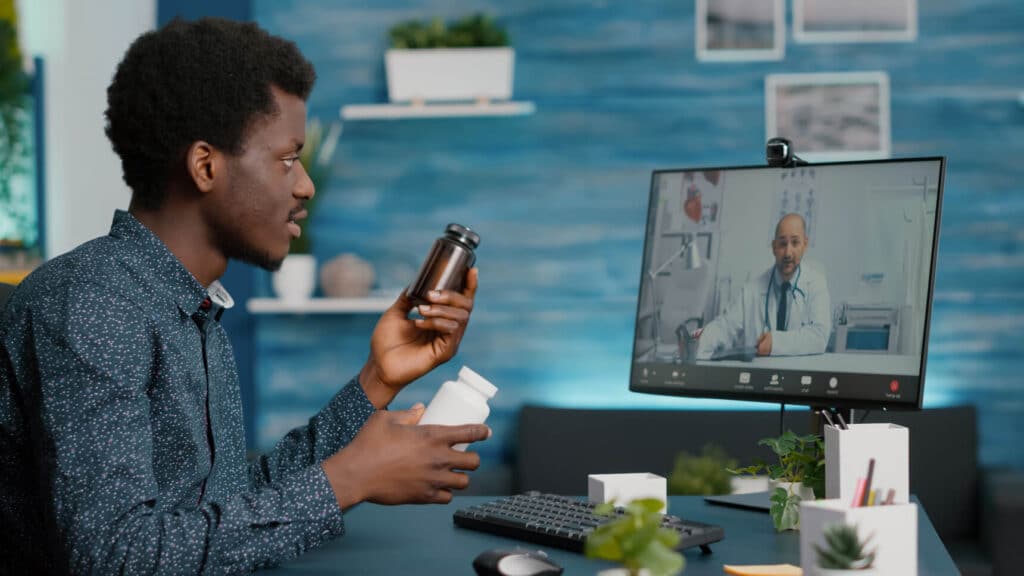 What are Telemedicine Apps?
Telemedicine is a method of accessing doctors, psychiatrists, nurses, or any other kind of medical professional. Meaning as long as you have a phone, a computer, or a tablet, and a stable internet connection, you can access telemedicine services.
Telemedicine apps are healthcare apps that make it easier to access telemedicine by putting a way to contact and consult with doctors right in your pocket.
How to Find the Best Telemedicine Apps
When looking for an app for telemedicine, it's important to look at a few factors.
Check Customer Reviews
The easiest way to find a good telemedicine app is to look at the customer reviews.
If you see a lot of 3 – 1 star reviews, it may not be the best idea to use that app for telemedicine.
Find Prices That Seem Reasonable
Medical care can seem expensive in general. But usually the best telemedicine apps are the ones that tell you what you'll pay upfront. It's also important to find out what fits in your budget, or what your insurance will cover, since this is going to be a big determining factor.
Accessibility / Coverage
It goes without saying that your consultation needs to be accessible. While many telemedicine apps offer video consultations, some offer delivery of medications, or in-person visits, which might not be doable if their services don't cover your area.
Ease of Use
The point of telemedicine is making healthcare accessible and easy-to-use.
So, if the features of a telemedicine app are confusing, or you're not getting what you want out of the app because of how complicated it is, maybe you should look at another app.
Don't Forget About Your Insurance
Of course, it's also important to find out if your insurance provider covers the cost of the consultation or telemedicine services. Always try to find out before confirming any consultation. Your insurance company may even be partnered with a telemedicine provider already.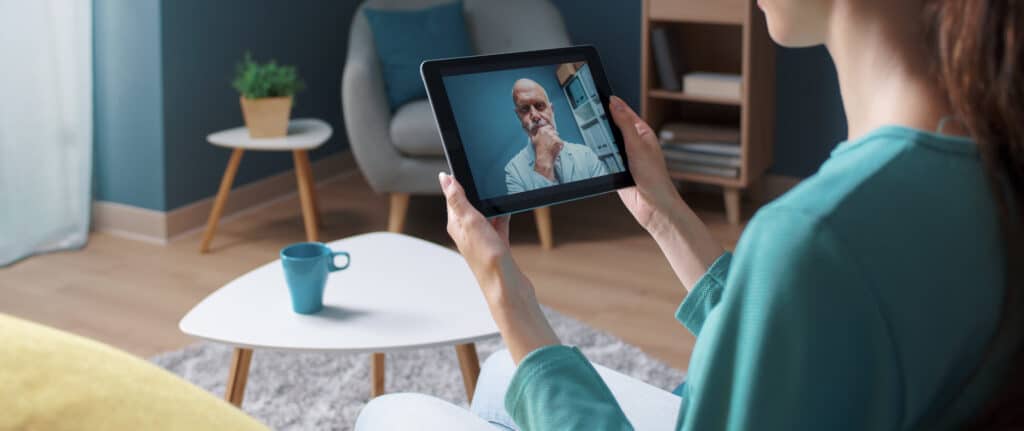 Who can use Telemedicine Apps?
Telemedicine apps are super versatile and can be used for many things, including:
Non-emergency medical issues
Routine follow-ups
Prescription refills
Management of chronic conditions
Treatment in remote areas
The convenience of virtual consultations

Who shouldn't use Telemedicine Apps?
While they can do a lot, apps for telemedicine shouldn't be used if:
It's an emergency or life-threatening situation
There's a complex medical issue that requires physical assessments
You have an unstable internet connection
There's a condition that requires regular hands-on treatment, such as caring for wounds
If you need more information, head to our comprehensive blog post: How to Use Telemedicine: Ultimate Guide for Doctors and Patients.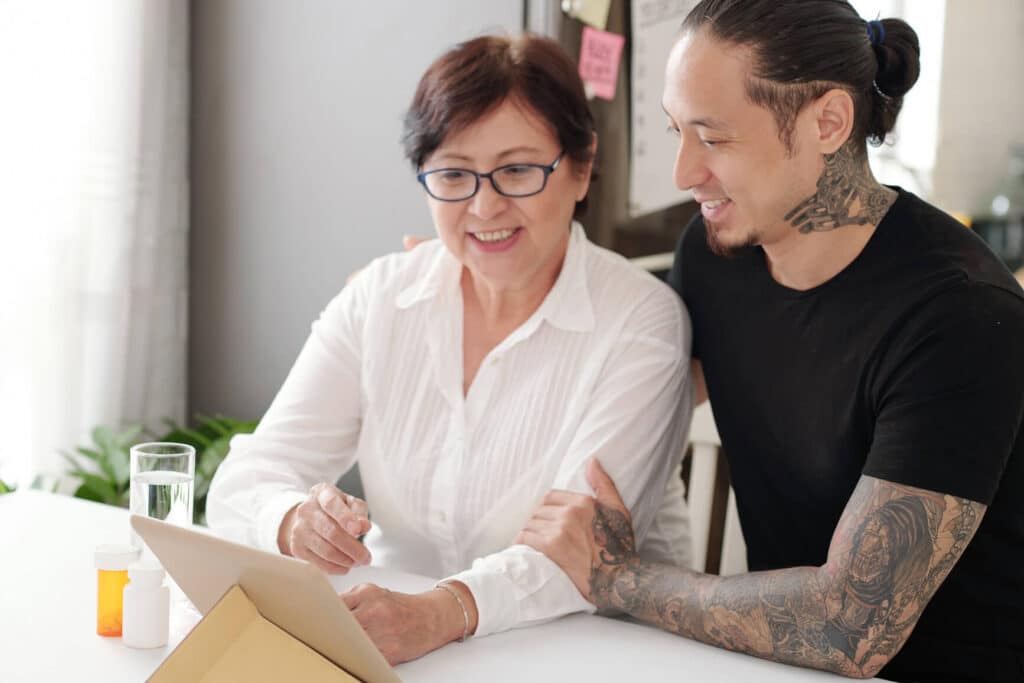 What Are Some of the Best Apps for Telemedicine?
MDLive
MDLIVE allows you to connect to both pediatric and adult medical specialists. It also offers behavioral therapy services and psychiatry. While MDLIVE does accept insurance, you should always confirm with your insurance provider first before making a consultation.
For those without cover, expect to pay around $82 for urgent appointments, around $95 for dermatology appointments, and around $284 for psychiatry appointments.
Amwell
Amwell offers on-demand care for common ailments such as flu, headaches, cold sores, and strep throat. It also has specialists who can offer advice on breastfeeding, nutrition, counselling, and psychiatry services.
Amwell works with many insurance providers, and costs range from $79 for non-urgent care to $279 for psychiatry sessions if you're not covered.
Zocdoc
Zocdoc is a telemedicine app that helps patients to get prescriptions, book checkups, and consult with doctors online. The app for telemedicine puts together a list of available doctors near your location, making it easy to access multiple specialities in your area, though some of the top results are sponsored, so be sure to check before booking an appointment.
Zocdoc does accept insurance, but you'll need to scan your insurance to find if a doctor you've booked with is covered.
Teladoc
Teladoc is a telemedicine health app that lets you virtually connect with a variety of medical specialists based on your healthcare plan. Doctors can provide advice and prescriptions and offers video or telephone consultations.
Teladoc accepts insurance, but costs without coverage stand at around $75 for medical visits. Therapy visits are up to $99, and first-time psychiatry appointments are $299, with follow ups costing around $119.
Air Doctor
Air Doctor is a bit different. Since it's an app that helps travelers find trusted, multi-lingual doctors if they fall ill while abroad. The easy-to-use app connects patients to a global network of over 20,000 medical professionals, including GPs, pediatricians, dentists, gynecologists, and more, in over 75 countries.
Travelers can browse and filter doctors based on their needs, and can choose a clinic, at-home, or telemedicine consultations. There's also a 24/7 multi-lingual support team and doctors can also provide local, valid prescriptions.
Air Doctor does accept travel insurance – so check with your insurance provider to see if they cover Air Doctor's services – and anyone using travel insurance with one of its partners can enjoy a fully digital solution without any out-of-pocket expenses or lengthy claims forms. For those without travel insurance, costs vary from doctor to doctor.
Whether you need care while you're at home or abroad, this list of telemedicine apps covers just about every ailment and situation that would need medical care. Ultimately, though, the best telemedicine app is the one that works for you – so don't be afraid to do your own research, too!