For people who enjoy being outdoors, there's no better feeling than lacing up those hiking boots, walking in the mountains, and taking in spectacular views from the top. The scenery, crisp fresh air, and the sounds of nature are just some of the reasons that hiking enthusiasts tackle treks and traverse trails around the world.
Some pathways lead to historical treasures or ancient ruins, others take you into deep canyons or forest-lined estuaries along the coast, and some just take you to dizzying heights.
In this blog, you will find a list of the best hiking places in the world – be sure to add them to your list of adventures.
The Best Hiking Places in the World
1. Inca Trail
Location: Peru, South America
Distance: 26 miles (43 km)
Time: 4 – 5 days
Best Time To Go: May to September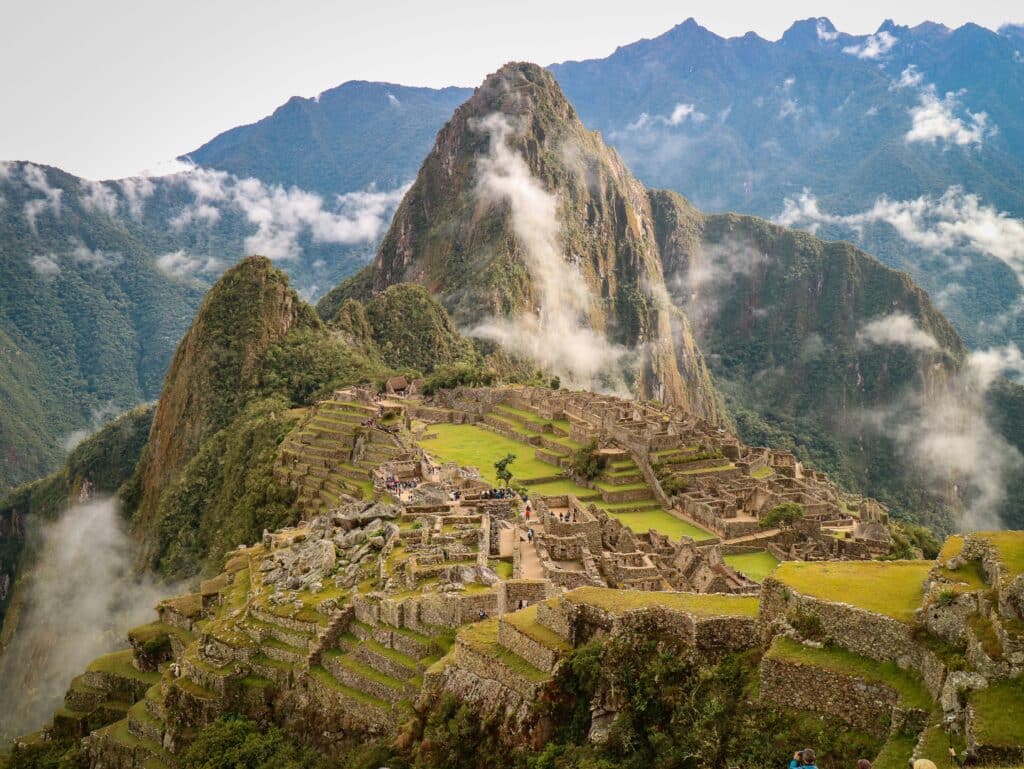 If you are looking to embark on a spiritual rite of passage, then the Inca Trail in Peru is destined for you. While its magic positions it as one of the best hiking places, this is a challenging hike that usually takes about four days to complete before ending at the iconic Machu Picchu. But you'll need to be prepared for a lot of ups and downs, literally. The Inca trail is notorious for its many ascending and descending paths and very unpredictable weather. Its 26-mile trek takes you up over two 13,000-foot passes, with routes passing through Inca tunnels, ancient ruins, and rushing waterfalls.
2. Cinque Terre
Location: Italy, Europe
Distance: Depends on the route
Time: 1 day
Best Time To Go: April to October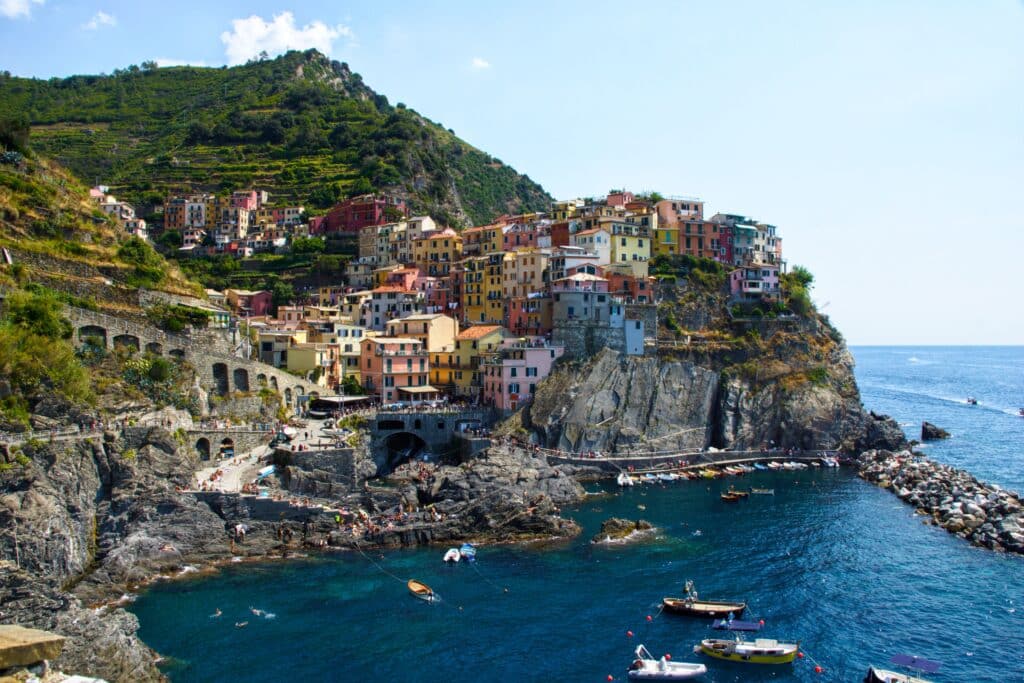 Long considered one of the most beautiful hikes in Italy; Cinque Terre is easily one of the best areas in the world. Walk along the coastline of the Italian Riviera and be wooed by breath-taking views of lively Italian fishing villages perched on the rugged seashore mountains and glistening turquoise waters of the Mediterranean Sea. Start your journey with a slow morning, fuel up on some cappuccino and biscotti, stop off for a delicious lunch in between villages, and watch the sunset with a glass of vino in hand after you finish your trail. Read up on how to plan a visit to the Cinque Terre.
3. Fisherfield Round
Location: Scotland, United Kingdom
Distance: Length: 27.28 miles (43.9 km)
Time: 1.5 days
Best Time To Go: March to May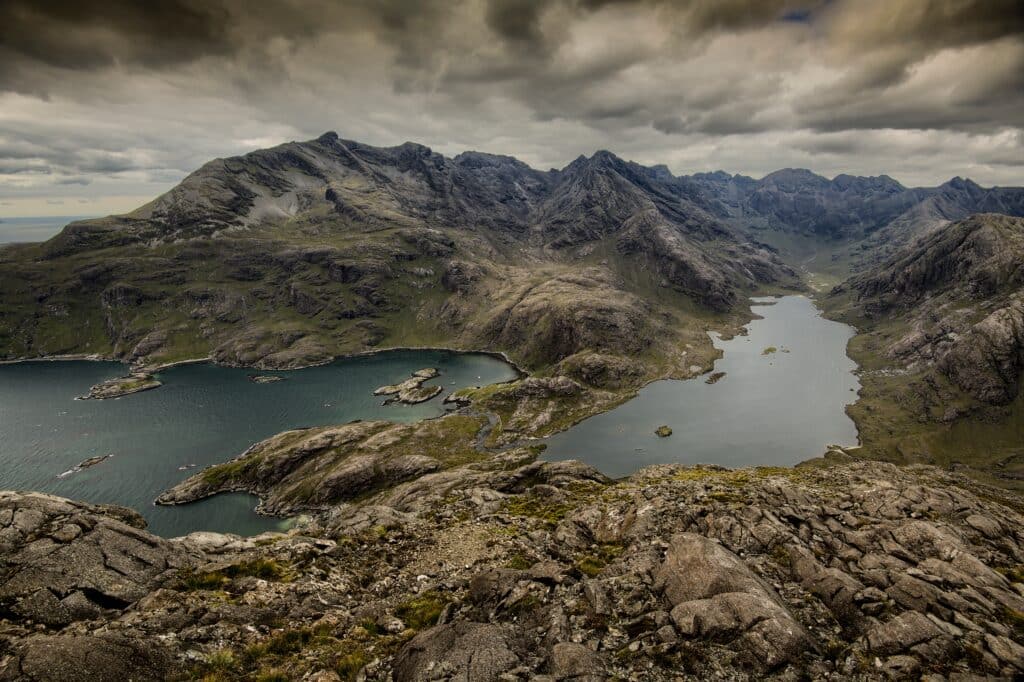 Also known as the Great Wilderness, this hike in the northwest of Scotland offers not only good hiking trails but spectacular sweeping views of the Scottish Highlands too. It covers the country's five most remote Munros, traversing bogs, grassy slopes and plunging cliff faces. It will probably take two days, but the untamed wilderness is ideal for setting up camp – since the peaks contain the most remote square mile in all of Great Britain. Fisherfield Round is a quintessential hiking trail and an excellent means to experiencing a genuinely Scottish-filled itinerary during your stay.
4. W Circuit, Torres Del Paine National Park
Location: Chile, South America
Distance: Length: 50-miles (80 km)
Time: 4-6 days
Best Time To Go: December to February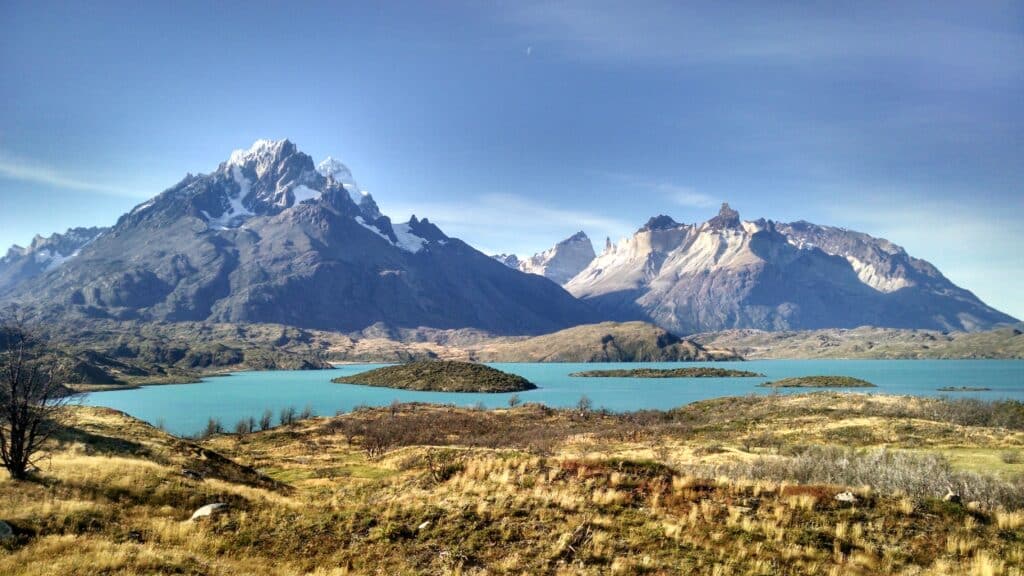 Located in the southernmost region of Chile, the W Circuit in Torres Del Paine National Park is one of the world's most famous hikes, and if you enjoy hiking in mountains, then the W Circuit is right up your alley. Easily recognized by its jagged towers of rock, glacial lakes, and rugged landscapes, this hiking area lures hikers from around the world. The weather in Patagonia is erratic and changeable, so be prepared to weather a few storms during your six-day trek through the mountainous region.
5. Grand Canyon Rim-to-Rim Hike
Location: Arizona, United States
Distance: 48 miles (77 km)
Time: 1 – 3 days
Best Time To Go: May to June, September to October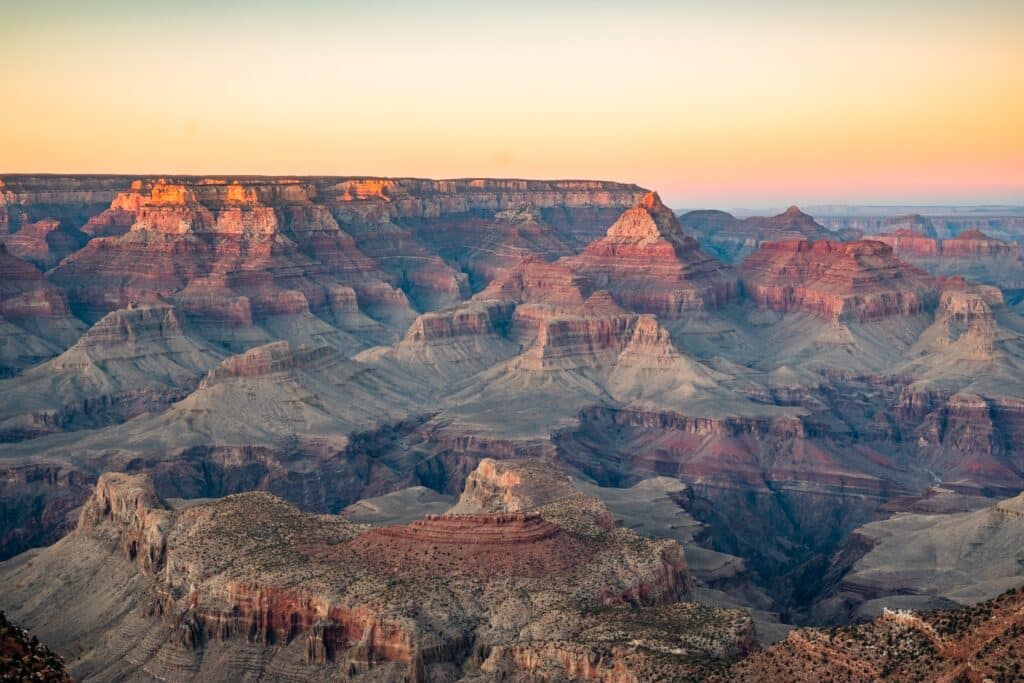 There's no better way to experience one of the greatest wonders of the world than with one of the best hiking places in the world. Located in one of the United States' most beautiful national parks, the Grand Canyon Rim-to-Rim hike spans 24 miles one way. Of the five million people who visit the Grand Canyon annually, less than 1% descend the grueling trail. But those who are brave enough are rewarded with 11 layers of rock, two billion years of geologic history, and jaw-dropping views of russet-colored canyons straddling the Arizona skyline.
6. Appalachian Trail
Location: Tennessee, United States
Distance: 2,200 miles (3,500 km)
Time: 5 – 7 months
Best Time To Go: May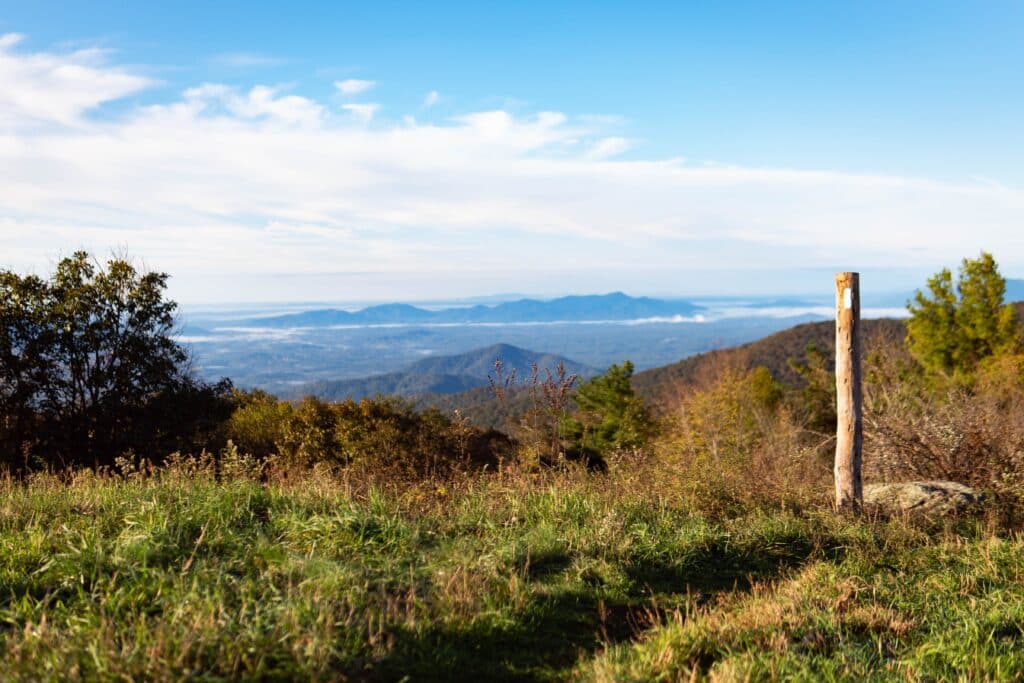 Highlighting one of the best long-distance hikes in the world, the legendary Appalachian Trail takes you through 14 states, two national parks, and eight national forests as you cross some of the highest peaks of the Appalachian Mountains. Of the trail's 2,200 miles, perhaps the most magical stretch lies across the 72-mile section situated in the Great Smoky Mountains National Park. Although the distance is extensive and the terrain challenging, but it doesn't prevent around two million people from traversing parts of the trail each year.
7. Everest Base Camp Trek
Location: Himalayan Mountains, Nepal and China
Distance: 80 miles (130 km)
Time: 12+ days
Best time to go: March to May, September to December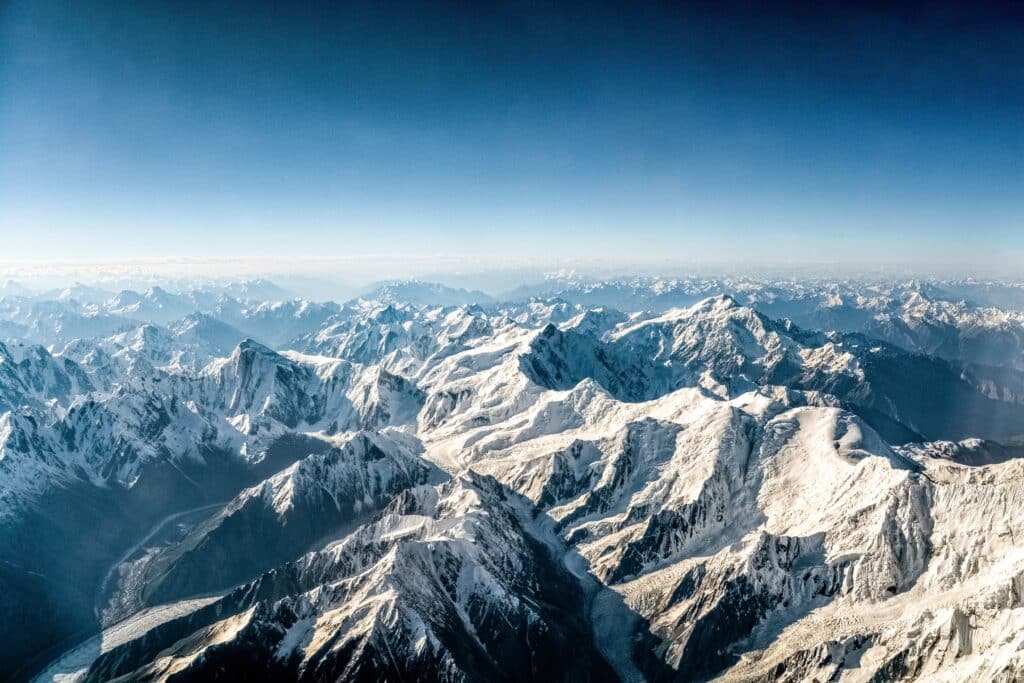 If you're wondering what the highest hike in the world is, then look no further. Renowned as one of the best treks in the world, The Everest Base Camp Trek offers visitors a glimpse of the highest summit on Earth. Each year the restrictions on visiting Everest get tighter – in an effort to clean up the trash on the world's highest mountain. From getting to know the Sherpa people and visiting ancient monasteries to seeing the highest freshwater lakes in the world, anyone would be lucky to experience the full extent of the majestic Himalayan range.
8. Kalalau Trail
Location: Kauai, Hawaii, United States
Distance: 22 miles (35.4 km)
Time: 3 – 5 days
Best time to go: April to October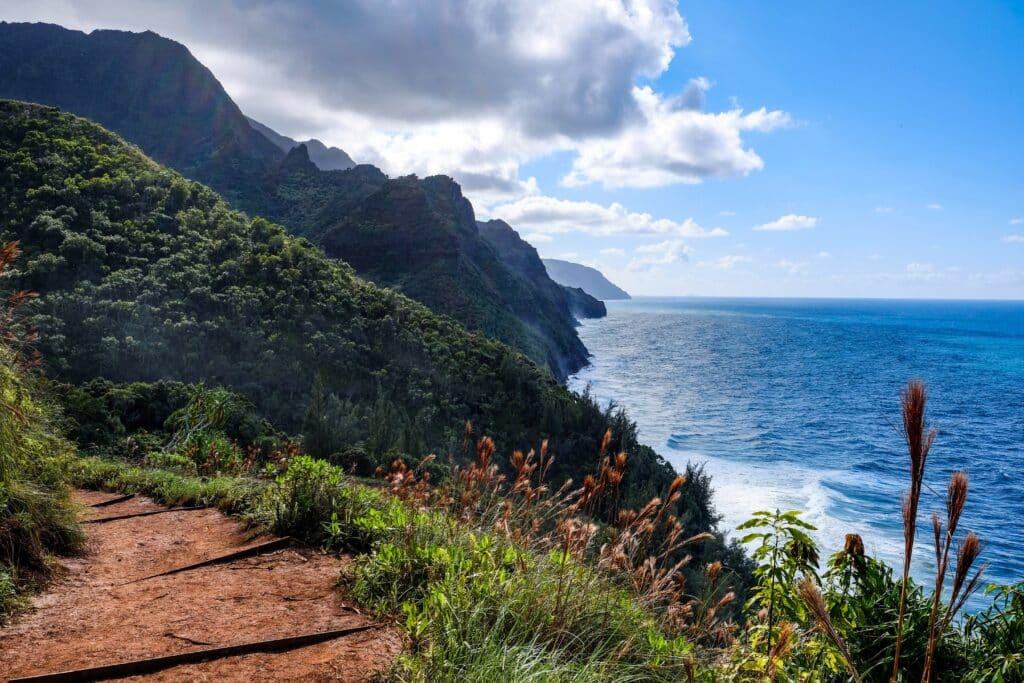 Labeled the hike on Kauai, the Kalalau Trail is a literal trek into paradise on Earth. As far as hiking trails go, this one easily slips onto the list of the best in the world. The trail leads hikers along the Napali Coast of the island of Kauai in Hawaii, providing the only access to the rugged part of the coast. Traverse across five lush valleys, towering sea cliffs, and descend to sea level on the beach when you embark on this stunning hike. Both thrilling and exhausting, it's not hard to see why it always makes the list of the world's best hikes.
9. Israel National Trail
Location: Israel
Distance: 631 miles (1,015 km)
Time: 45 – 60 days
Best time to go: February to May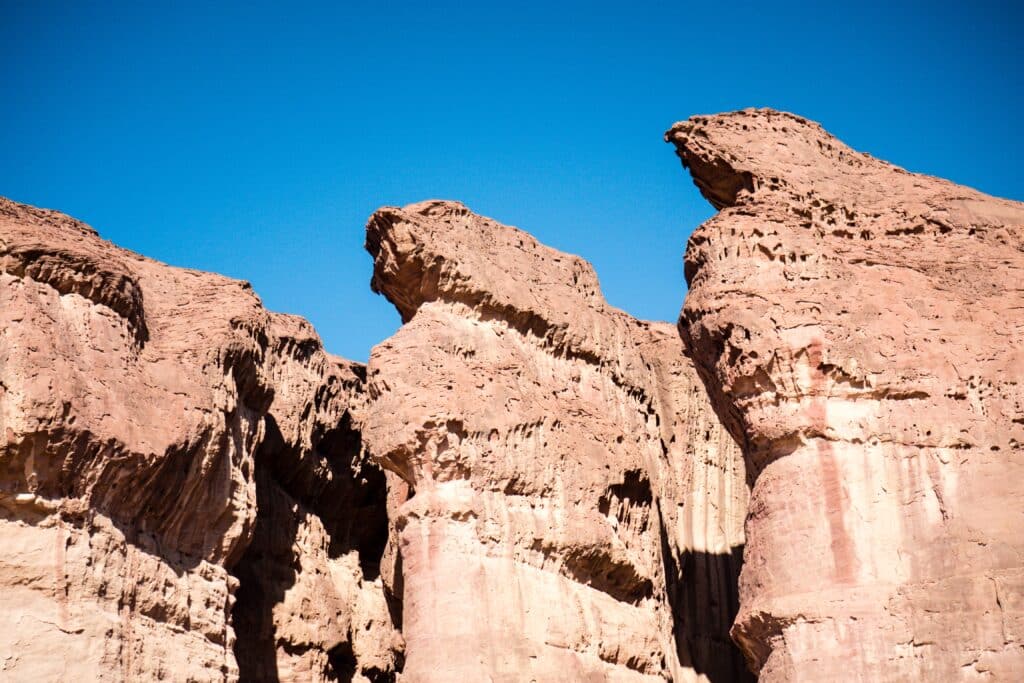 Spanning the length of the country from north to south, the Israel National trail boasts an incredible variety of fauna and flora, as well as culture and scenery. The beauty of Israel's untamed wilderness will leave you astonished as you wander across the sacred terrain. Zigzagging its way through historic places, archaeological sites, and unique desert landscapes, there's no wonder why National Geographic has ranked the Israel National Trail as one of the world's best hikes.
10. Blyde River Canyon
Location: South Africa
Distance: 37.2 miles (60 km)
Time: March to June, August to November
Duration: 4-5 days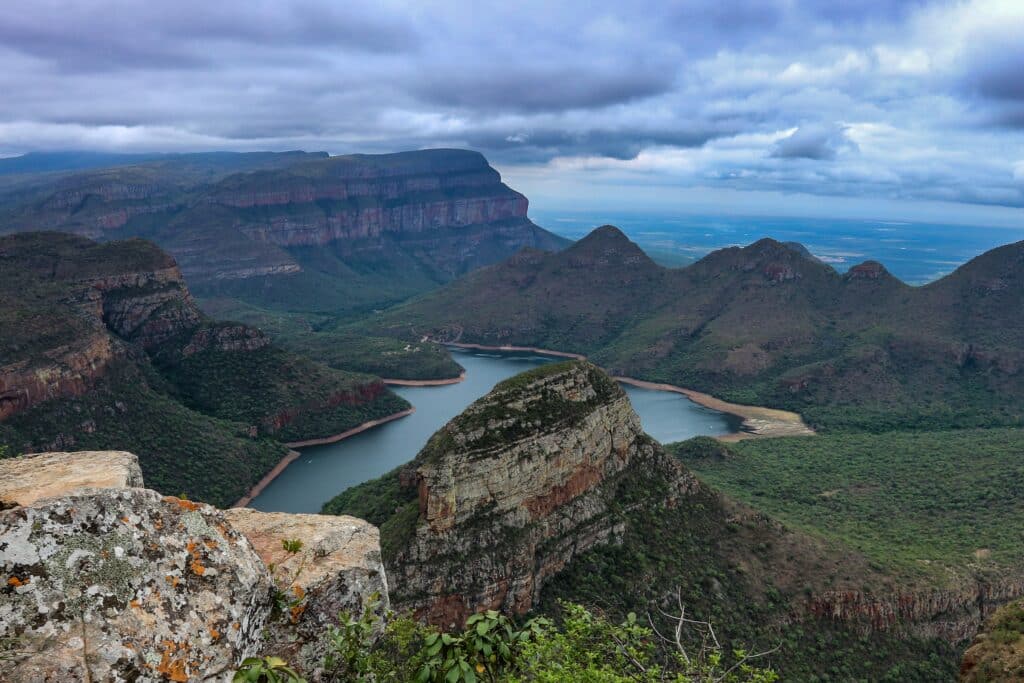 Nestled on the majestic Drakensberg Mountains in the heart of South Africa is the Blyde River Canyon – the world's third-largest canyon and one of the best hiking places in the world. Offering spectacular panoramic views, it's not hard to see why one of its most famous viewpoints is called "God's Window". From there, you can take in forested slopes, dramatic Drakensberg rock formations, and the outstanding beauty of the South African Lowveld.
Tips For Hiking Safely (In Any Climate)
Check the weather before your hike. While hiking year-round is a rewarding experience, it's crucial to check the weather before you head out. Exercising in extremely hot or cold weather can put additional stress on your body, and if you don't consider (and prepare) for the elements, it can quickly ruin your trip.
Beware of reduced visibility. If you're hiking at higher altitudes, visibility can be reduced unexpectedly, even in summer months. So even if you're not planning to hike in a snowstorm, make sure you have a headlamp handy in case you run into conditions with low visibility.
Invest in proper hiking footwear. There's nothing worse than blistered feet or a sprained ankle. Being able to enjoy your hike safely will be a lot easier with the proper footwear. So, wear proper waterproof footwear with good tread. Keep weather conditions in mind, too. Wearing the right socks also matters. Socks made from material like cotton retain moisture and may cause blisters, so make sure you get hiking socks made from wool or synthetics to keep moisture at bay and ease friction on your feet.
Wear appropriate clothing (and always layer). If you're hiking in cold wet, and/or windy weather for extended periods of time, you should wear multiple lighter layers that dry relatively quickly and retain warmth when wet, like Merino Wool. If you're going to be in extremely cold weather – you'll need to make sure your face, head, hands, and ears are also well-protected from the elements.
Know your limits. Part of hiking safely is also about being aware of your body and your limitations. If the weather conditions are taking their toll on you and you're feeling exhausted, don't hesitate to take a break, turn back, or set up camp and call it a day.
Carry essential accessories for the conditions. If you're hiking in hot, sunny conditions – then make sure you've got ample sunscreen, anti-chafing powder (or the sweat-absorbing product of your choice), and a decent and comfortable sun hat. Make sure you've got whatever gear you need to ensure you're staying safe in the heat. And if you're heading out in the middle of a snowstorm or you're expecting wet conditions – then make sure you've got gloves, beanies, extra socks, lots of layers, and maybe even an umbrella (you never know how long it takes for the rain to let up).
Always bring food. Even if you're only doing a short day hike and don't need to think of meals, you'll want to be prepared with high-energy snacks. For one, you (or one of your hiking buddies) might experience a dip in blood sugar levels and a healthy snack will be a good pick-up. On the other hand, if you're heading out for a multiple-day hike – then make sure you're eating high-energy snacks at regular intervals and eat fats and proteins in the evening when your digestive system processes food slower.
Stay on the trail. For the sake of your own safety, it's always best to stay on hiking trails. Stepping off the path might not seem like a bad idea when you need a bathroom break or want to explore a little patch of nature, but it does increase your odds of encountering a risky obstacle. Some places have thick vegetation and it's easy to disappear and lose track of where you were. And if you do get lost or incapacitated off-trail, a rescue mission will be more difficult and dangerous.
The 9 Hiking Essentials
No matter the season, the ten essentials are a must for every hiking excursion.
First aid kit
Navigation: map, compass, and GPS
Sun protection: sunscreen, sunglasses, hat
Insulation: jacket/raincoat, extra layers
Illumination: flashlight, lantern, or headlamp
Fire: matches, lighter, fire starters
Repair kit: duct tape and multi-functional tool
Nutrition: at least an extra day's supply of no-cook, nutritious food
Emergency shelter: tent, space blanket, tarp
Whether you enjoy meandering along the coastlines of sleepy fishing villages or trekking through mountainous desert regions, the world is filled with incredible hiking areas, and this list offers a good head start on some of the best hikes in the world.