As the COVID-19 pandemic persists, many parents may be wondering how to talk to their growing and ever-curious children about coronavirus safety. Understandably, broaching the subject or attempting to answer questions is stressful enough on its own. Still, it's important to speak about the impacts of the virus in a reassuring way that won't make your kids feel more worried than they may already be.
Here are some tips to help your children understand coronavirus safety.
Talking to Your Children About Coronavirus Safety
Be willing to have the discussion
No matter what age your children are or whether you have already spoken about COVID – being open to a conversation is key to ensuring they feel safe. Allow your understanding of them to guide you here – you know your child best. It is essential to set the tone for these conversations. You need to convey accurate information, as well as provide comfort. According to the Child Mind Institute, you need to be the person who filters the news to your children.
It is best to be developmentally appropriate. Don't overwhelm your kids with information. Instead, try to answer your children's questions honestly and directly. And don't worry if you can't answer all of their questions; being available to them is what really matters most.
The National Association of School Psychologists gives some guidelines on keeping explanations age-appropriate:
For ages 4-9: Offer simple information that balances facts about the virus with appropriate reassurances. Use phrases like "we are working hard to keep you safe."
For ages 10-13: This age group is often more vocal with asking questions about whether they are safe and what will happen if the virus spreads in their area. They may need assistance separating fact from fiction. Discuss the efforts that people are making to prevent the spread.
For ages 14-18: Issues can be discussed in more depth. Refer them to honest, accurate, and factual resources which offer current information about the status of COVID-19. Involve them in decision-making about plans, schedules, and helping with chores round the house.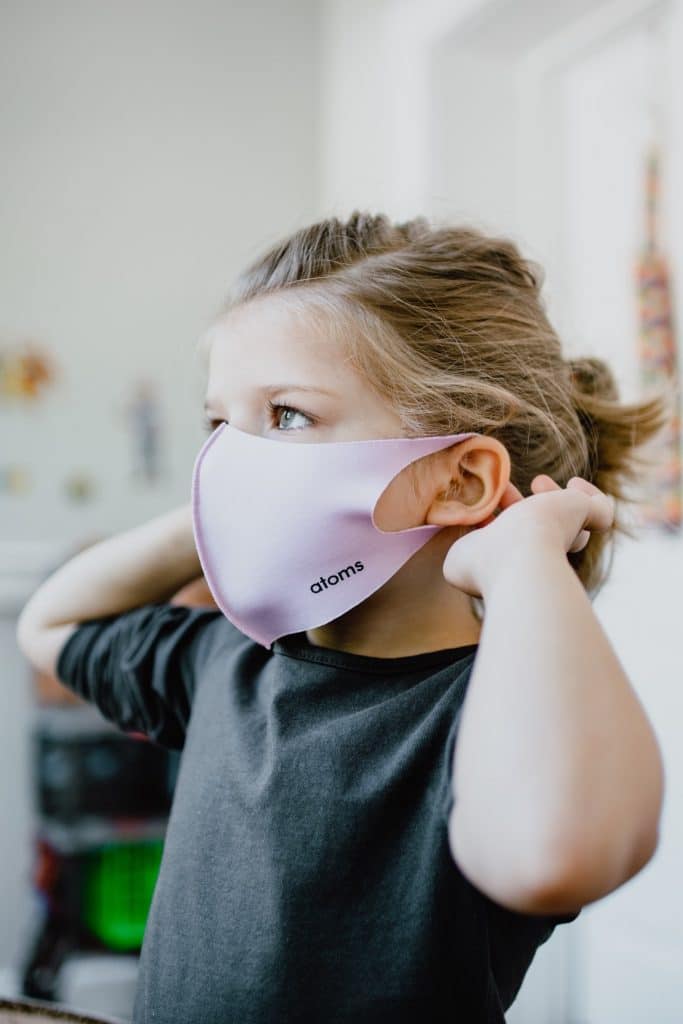 Welcome their questions
With so much in the balance, kids are bound to have many questions, some they might not even be asking. These questions could range from silly to serious – but your aim is to help your children feel heard and offer accurate information that can comfort and reassure.
If your child or children asks you something you don't know the answer to, just say so. It is completely fine for you to admit that you don't know everything. Be honest with your kids and try to get comfortable with saying, "I don't know". This is an opportunity for you to do some research and try to get some answers. Use reliable, up-to-date resources – check the UNICEF and Centers for Disease Control and Prevention (CDC) websites, and be willing to explore guides such as the CDC's COVID-19 Parental Resources Kit.
Keep the lines of communication open. Ensure that your children know that they can continue to ask questions and tell them that you will give them the answers as soon as you know more. However, talking is only half of it – you need to lead by example too. You are your child's biggest role model. How you speak and behave is a significant influence on how they behave. The more you practice having open, communicative relationships, the more secure and loved they will feel.
Teaching Your Children About Coronavirus Safety
Educating your kids on simple preventive measures and enforcing safety practices is the best way to promote their wellbeing. The Child Mind Institute advises that children feel empowered when they know how to keep themselves safe. This means that an excellent way to reassure them is to focus on what you're doing to stay safe. Emphasize the current safety precautions, such as regular sanitization, social distancing, and wearing a mask. Consider alternatives if your child finds it challenging to wear a mask but remind them that following these safety guidelines is actually helping to stop the spread of the virus.
It is vital to make sure that you are dealing with your own anxiety. It's probably not the best time to talk to your children about anything related to the global pandemic when you feel out of sorts. If you have just learned something upsetting or that you think will upset your child, then take some time to calm down before you open up the discussion.
Perhaps the most significant thing you can do as a parent is to foster a supportive home environment. Your child and other members of your family are likely scared or confused, or all of the above. Give them space to open up and share how they feel. It might be a tempting thought to reassure your children by saying that things will be better soon – even when you aren't sure yourself. However, teaching your children how to handle uncertainty not only builds resilience but reduces their anxiety around fear of the unknown. Ultimately, your child knowing that they are surrounded by people that follow preventative measures and encourage speaking out about their feelings will put their minds at ease and allow them to feel safer during these strange times.