While some aspects of travel (in the post-covid era) haven't changed much, there are some aspects that have (and drastically). From business to pleasure – and even bleisure – the travel landscape is not without its trends and fads.
Whether or not they're here to stay, here are the major travel trends 2023 has in store.
Travel Trends 2023: What's Changing?
The Spotlight is On Local Communities
Tourists of today are seeking experiences – particularly local (sustainable) ones. They want to have an authentic stay in a destination – including eating local food and interacting with locals.
As far as travel trends 2023 go – we're likely to see hoteliers and travel businesses alike focus more on local and transform their offerings to suit that need. By leveraging the local culture and community, businesses will be able to create a distinct identity, and engage the new generation of travelers.
Family Friendly Travel is Important
The future of hospitality is all about family. Families are traveling together more than ever before. This means accommodations (and service offerings) should be geared towards multi-generational and mixed-aged travelers.
Families who travel together will naturally give preference to kid-friendly (and pet-friendly) restaurants and places to stay. That means they'll also be looking for furnishings, amenities, and offerings that meet these requirements.
More Opportunities to Switch Off
It's hard to truly disconnect when you're living in the digital age. But hotels are now focused on providing people a way to unplug from their devices. Tranquil rooms with hammocks and cabanas allow guests to escape the noise and distractions of their daily lives.
To keep up with travel and hospitality trends, other hotels are adding extra chill-out zones on site with the editions of libraries, meditation rooms, and even nap pods where visitors can go somewhere quiet to take a much-needed break from the hustle and bustle of life.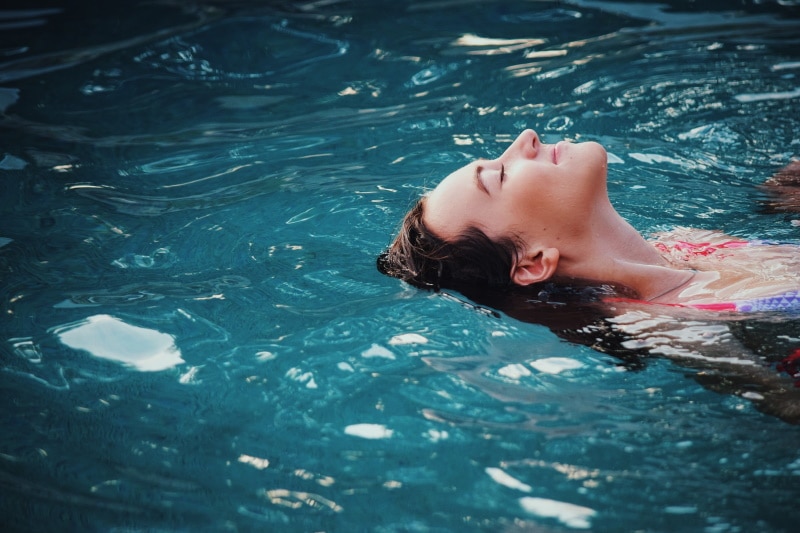 Sustainability is Here to Stay
As the world continues to become more conscious about the state of Mother Nature – travel businesses will need to comply to stay relevant. Hotels and tour operators are taking big steps to be 100% sustainable. Although the hotel industry has slowly embraced sustainability, there's been a noticeable shift to more eco-friendly designs.
Naturally, sustainability goes hand-in-hand with more locally created amenities and activities. From hotels incorporating more local products into guestrooms and restaurants, to tour operators ensuring their tours are environmentally friendly and creating jobs for local communities.

In addition, energy is a hot topic and is likely to influence travel-related businesses to pay more attention to their energy consumption – with an attempt to reduce carbon footprints through LED lighting and solar panels.
Embracing Technology
While it may come as no surprise, tech plays a central role in the global travel forecast – particularly for business travel. This may be one of the most obvious when it comes to travel trends 2023, but digitalization is everything these days. According to a new report from Egencia, 96% of travelers say they value disruption management technology – and 74% say they're more likely to use digital tools to address travel disruptions.
Thankfully, we're in an era where travelers spend less time waiting in airport lines, thanks to biometric technologies. And trip disruption technology means that travel companies can send real-time trip updates to traveler's mobile devices. Even getting healthcare while abroad is simpler thanks to platforms like Air Doctor, which connect travelers who need medical assistance to local doctors who speak their language all through an easy-to-use app.

Technology has evolved beyond airports and train stations to make travel easier. And just as much as some travelers want to unplug – there are others who seek and expect the convenience of staying connected.
Business Travel is Still Playing Catch Up
While the worst of the pandemic seems to be behind us, the business travel landscape is still experiencing a bit of a slowdown. Although it's expected to recover fully, other aspects like political tensions and trade issues also contribute to its slower growth.

In addition, practices like video conferences and other remote alternatives are likely to stick, which means avoiding unnecessary travel – as well as the expenditure that comes with it – will still impact business tourism. . . but this next trend will be a game changer.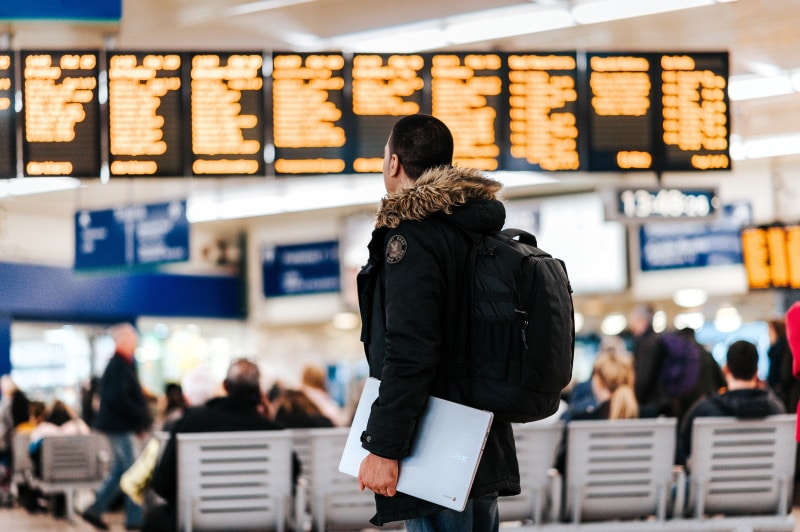 The Rise of Bleisure Travel
Who said you can't mix business with pleasure?
As far as travel trends 2023 go, bleisure travel – trips that combine business and leisure – is proving to be a significant outcome of the demographic shift in corporate travel. This is in part thanks to the younger workforce.
Even though 92% of companies suspended business travel during the early stages of the pandemic, pre-pandemic figures suggested 90% of millennial business travelers coupled their business trips with leisure activities. And they're willing to extend their stays to do so.
Emerging Markets
When it comes to business travel spending, new destinations are taking bigger shares of the market. Even though the US outplaces everyone in spending by a wide margin, places like India, South Korea, and Indonesia are showing immense growth – with Asia becoming the world's largest business travel market. Scandinavian countries are also becoming popular travel destinations.
But despite these new markets, China will continue to be the top business travel market in the next couple of years.
Why Travel More In 2023
As the travel landscape evolves, and the businesses within the industry do, too, travelers have a lot to look forward to. Technology convenience and more sustainable practices mean that travel in 2023 will surely offer travelers more intuitive, personalized experiences.
With opportunities that give travelers the chance to support more local communities, spend more time unplugged in nature, and explore emerging markets in faraway places, the question shouldn't be why travel, it should be why not travel more in 2023?
As a little inspiration for your next trip, here are the destinations we expect to take center stage in travel trends 2023:
East Africa: For travelers who have their heart set on African wildlife wonders like the great Migration, Kenya or Tanzania are great options for 2023 trips. Opt for November to enjoy the short rainy season.
Europe: With destinations like Greece, Italy, the UK, and France seeing record numbers this summer for travelers seeking a Euro trip, consider heading to less crowded places like Wales, Malta, Corsica, or the Azores.
New Zealand: An ever-popular tourist destination, especially among adventure travelers, New Zealand is always a great option for travelers looking for an incredible backdrop to get lost.
Alaska: With incredible summer weather and easy logistics from the US, Alaska has become increasingly popular as a summer vacation spot. It's recommended to book your trip at least 9 months in advance.
2023 is only a few months away and we're pretty excited about it has in store for travelers and the travel industry alike.