Did someone say island holiday? The ideal escape for travelers of all kinds. An island vacation has it all, from sandy beaches to water-fun, jungle adventures, and of course, sipping on cocktails. But you can't exactly hop on the next flight to an island for holiday time – you need to plan.
This guide will help!
How to Plan an Island Vacation
Decide Where You Want To Go
Iconic island vacation spots can be found literally all over the globe, but here are our top recommendations:
Indonesian Islands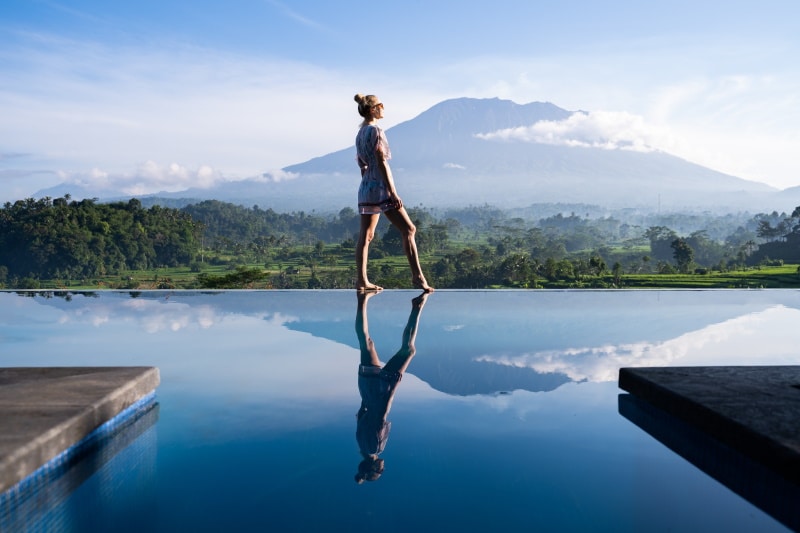 You'll be spoilt for choice in Indonesia since there are over 18,000 islands to choose from. This archipelago nation is filled with unique islands that make up a diverse landscape where island-goers can easily have their very own Eat, Pray, Love experience. Explore the powder-soft beaches of Sumatra, go site-seeing in the busy cultural villages of Bali, or scuba dive in the colorful coral reefs of the Gili Islands.
Hawaiian Islands
Aloha island-goers, Hawaii is calling your name. Picture yourself enjoying the quintessential island life or your very own episode of Hawaii 5-0. Whether you stay on The Big Island – where you can witness 10 of the 13 climate zones in the world at the same time – or Maui, where you can find some of the most incredible beaches in this world, Hawaii is synonymous with island vacations.
Philippines Islands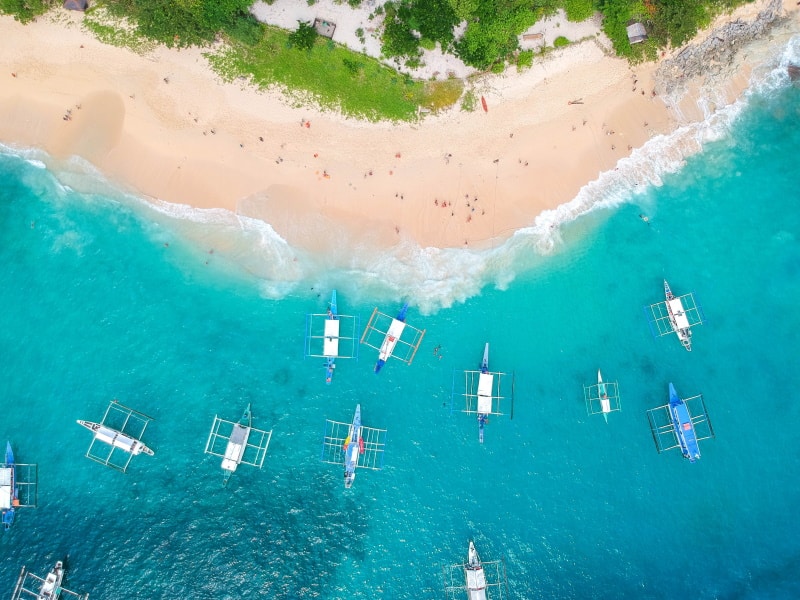 Over 7,000 islands to explore. That's what the Philippines offers visitors on their island holidays. And they're affordable too. Packed with exotic private islands, and humble backpacking lodges – the Philippines is a great spot for every traveler. No matter what you opt for, you're guaranteed clear waters, unbridled relaxation, and incredible food experiences.
Thailand Islands
If you're searching for island vacations for cheap, then Thailand might be the spot for you. Enjoy soft sandy beaches, rustic beach bars, and coastlines dotted with swaying coconut palms. Head to Phuket for lively nightlife experiences, visit the Koh Yao Islands if you're searching for an off-the-beaten-track adventure, and solo travelers should stop off at Koh Phi Phi. Love the idea of staying in a private villa while you're there? Here are our top picks.
Maldives Islands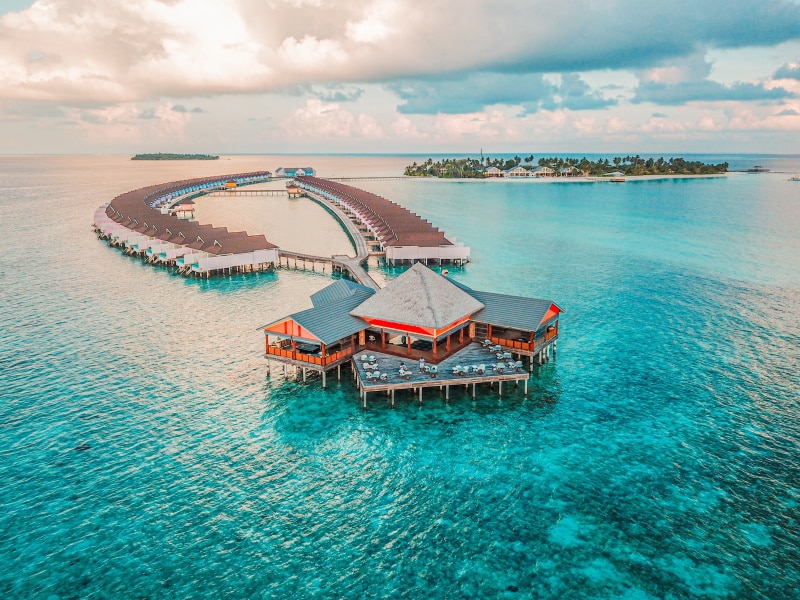 If your idea of the perfect island vacation includes picture-perfect private villas suspended over striking blue waters, white sandy beaches, and stunning sunsets, then the Maldives is for you. This island nation offers equal parts seclusion and adventure. From scuba diving in turquoise waters to unwinding in luxe spas, you'll definitely feel rested and rejuvenated after a few days in this remote paradise.
Galapagos Islands
Why not have an island vacation of a lifetime with a trip to the Galapagos Islands? A mecca for travelers who want to spend time in nature, the Galapagos Islands offer natural experiences unlike any other. The Galapagos Islands is home to the highest levels of endemism, over 80% of land animals, 30% of plant species, and 20% of marine species can't be found anywhere else in the world.
Greek Islands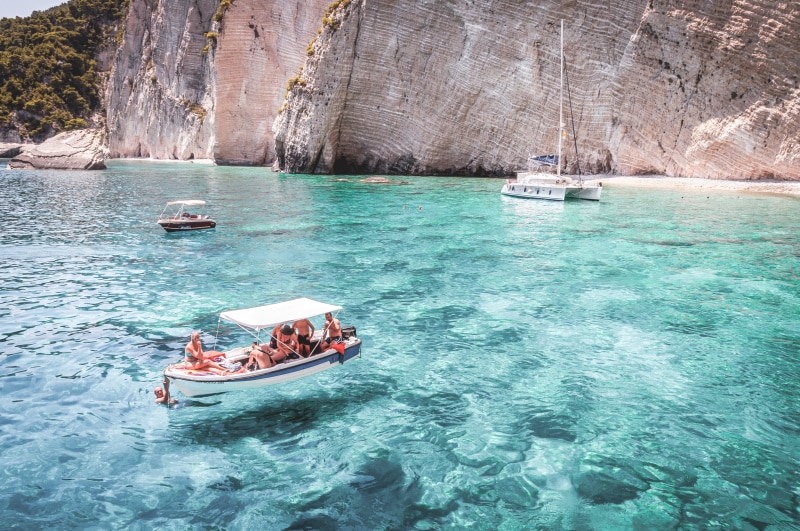 Who wouldn't want a little slice of Grecian paradise? With over 200 inhabited isles and around 6,000 in total, the Greek Islands promise an island vacation filled with stunning coastlines, incredible cultural experiences, and mouth-watering food. Stop off at the iconic Cyclades Islands for your fill of Mykonos and Santorini, and head to the Ionian Islands for a lush island escape in the "Seven Islands".
Fiji Islands
Fiji fuels countless tropical fantasies with its palm-studded shorelines, luxury hideaways and family-friendly resorts. Whether you're an avid diver, a beach babe, or an eco-tourist, you're bound to find an island vacation in Fiji made just for you. Enjoy lush rain-soaked islands like Taveuni or touristy-towns in Viti Levu, Fiji is fit for island-goers of all sorts.
Caribbean Islands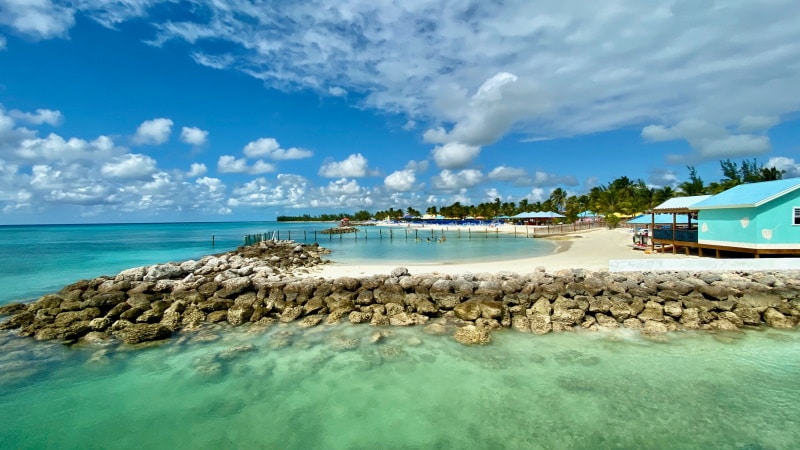 Cuba, The Cayman Islands, St. Lucia, The British Virgin Islands, and many, many more. The Caribbean Islands make up some of the prettiest, safest, and most luxurious islands in the world. Island life has never looked so good when comparing the grandeur of St. Barts to the Dutch-rich culture of Curacao.
Decide on the Type of Vacation You Want
Now that you've narrowed down the destination of your island vacation you need to determine what type of island vacation you want and who you're bringing with you. Is this a romantic getaway with you and your beloved, or is this a group getaway with you and your closest friends? Do you need your accommodation to have kid-friendly amenities? Or are you traveling solo and want to splurge on a room with the best view? This will determine the activities you do, the accommodation you stay at, and so much more.

Setting A Budget for Your Trip
This is probably the most important aspect when it comes to planning your island vacation. Your budget will determine your entire itinerary and most of the things that will make up your island experience.
Mode of Transport
Depending on your budget and the destination, you can either go by sea or air. If you want to travel faster, then a flight is probably best, but if some of your journey can be taken by sea – and you're keen to hit the ocean, then you should consider chartering a boat to really soak up the cruise experience.
Length of Stay and Accommodation
Your budget will also determine how long you're able to stay on your dream island, as well as where you stay. Thanks to countless online booking sites, you can easily compare rates of hotels, Airbnbs, and resorts. Make sure you opt for a place that's self-catering if you're planning to cook, or choose a spot that includes breakfast if you want to save on meals.
Spending Money and Activities
You'll want to get your hands on a souvenir or two. And what's an island vacation without some incredible activities to take part in. Things like scuba-diving and cultural excursions need to be factored in too – some packages will be all-inclusive, but these don't always work out cheaper.
Tips:
Set a spending limit for everything – from gifts to meals and accommodation (and don't go over it).
Write down all anticipated expenses, this helps you to save and ensure you've accounted for everything.
Plan early – this ensures you have time to save, plan, and keep an eye out for deals.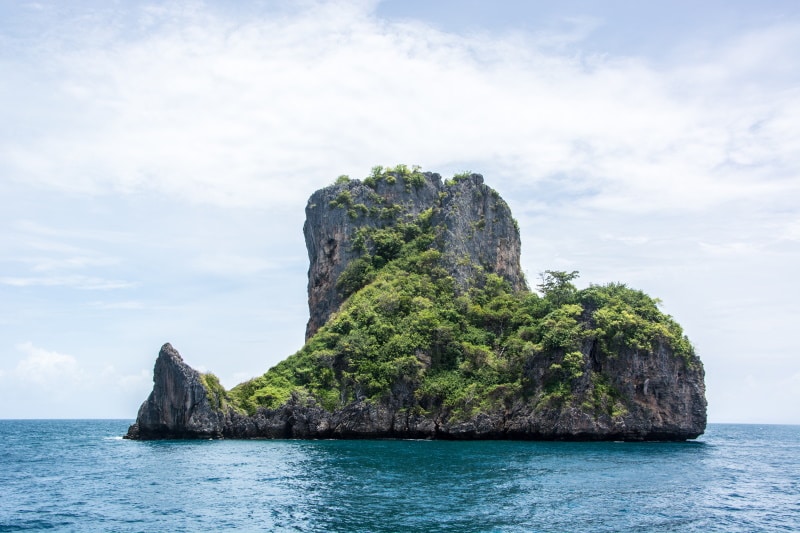 Deciding When to Travel
Mid-winter trips to the tropics are popular, but you can save by going in the off-season. If you want to get a taste of local culture, you should check out what events are scheduled when you plan to visit.
Best Time to Visit:
Indonesian: Visit between April and October when the weather is ideal for island-hopping, snorkeling, and beach relaxation.
Hawaii: Hawaii is best enjoyed between March and September when it sees the least rain and highest temperatures.
Philippines: Go during the dry season between November and April, when the country is fully accessible.
Thailand: The best time is from November to March, but if you want to visit when it's not crowded, then from July to September is better.
Maldives: To experience the best weather visit from November to April, but keep in mind this is also one of the busiest times.
Galapagos: November to December is generally a good time to visit – here are some extra details on this incredible place.
Greece: Best from late April to early November, but for beach time it's warmest from late May to early October.
Fiji: November to April is the most ideal time to visit, February to April is less busy.
Caribbean: May, June, and November are good times to visit the Caribbean.
What to Bring
Besides all those island vacation outfits you've got waiting on the bed to pack into the suitcase, there are a few important things you won't want to leave at home.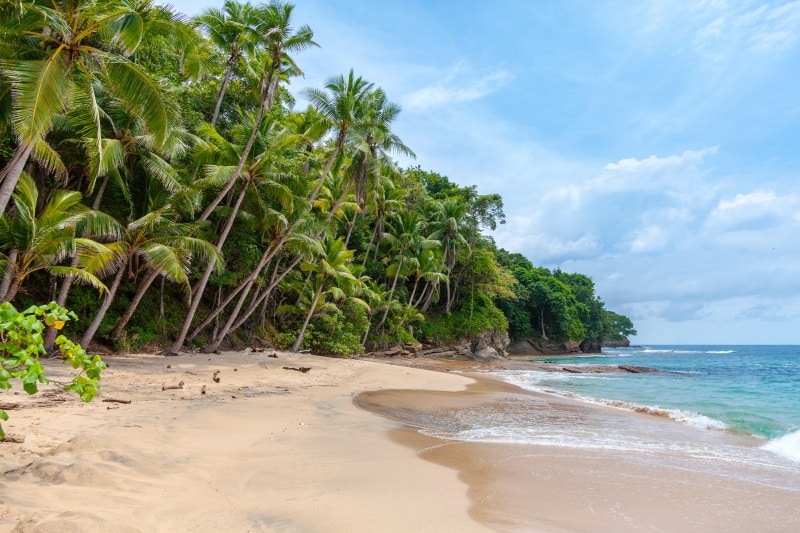 Island Vacation Essential Packing List:
Beach bag
Waterproof bag
Underwater camera
Water bottle
Reef-safe sunscreen
Sun hat
Portable charger
Universal adapter
Noise-canceling headphones
Day backpack
Beach cover-up
Copies of important documents
Travel towel
A good book
Leave-in conditioner
Bathing suits
Do's and Don'ts for Planning an Island Vacation
Don't just opt for all-inclusive packages – these aren't always the most cost-effective options.
Do leave some room in your budget for miscellaneous spending – what if something catches your eye, or you're given the chance to do something you hadn't planned for – that extra cash is for this moment.
Don't assume all the islands are the same. Whether you go to Greece or Thailand, no island is created equal. So if you can island hop around your chosen island nation you should go for it.
Do make opportunities to interact with locals and experience local culture. Most of these islands have incredibly rich cultural and historical backdrops, which only add to the experience.
Don't fall into tourist traps – research your island and find out what you need to be on the lookout for.
Do learn some of the local lingo. Not everyone will be able to speak English. Please, thank you, and a few basic phrases will go a long way.
Don't only visit in the peak season. It's not like you won't have fun without all the other tourists around. You might enjoy it more. And it's definitely more affordable.
Do be prepared to slow things down. Island life isn't fast-paced. So don't expect everything to happen instantly. Try to enjoy this new change of pace – after all, you're on vacation.
Don't forget to check entry and exit requirements (especially post-Covid).
Do leave some space in your itinerary for doing whatever you want. You might feel like lounging by the pool or going off on an unplanned hike.
Ready? Start planning!