After four long years of construction, the Jewel Changi Airport is open for all to enjoy.
Even though Singapore's Changi Airport has been dubbed the world's best airport for several years now, this hasn't stopped them from making this space bigger, better and more beautiful.
Jewel Changi Airport is officially open and the new features have taken this space to a whole new level that both locals and travellers can enjoy. Along with helping travellers reach their destinations, the airport now also offers an array of dining, shopping and entertaining experiences in an almost surreal setting.
The scenes that you encounter when entering the new Jewel complex makes it feel like you're experiencing a whole different world. Changi Airport is now home to the world's tallest indoor waterfall, which drops 130 feet from an oculus.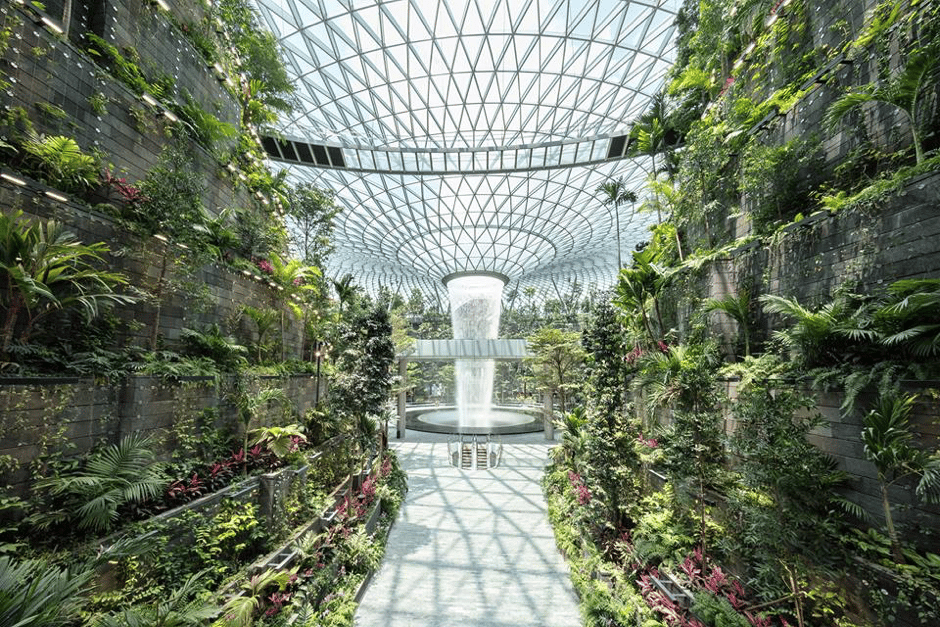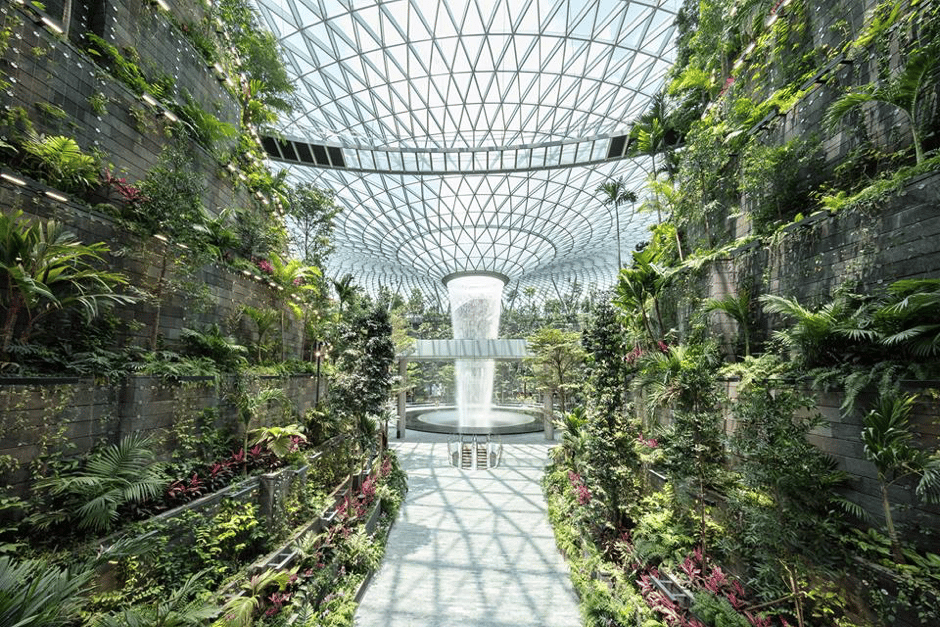 The Vortex waterfall is surrounded by a four-story garden called the Shiseido Forest Valley, which is made up of over a thousand trees, providing visitors and travellers with a breath taking indoor forest experience. There is also a 165-foot sky bridge, giant slide and two mazes.
The flow of the waterfall is controlled using rainwater collection tanks, with the excess rainwater being used to irrigate the forest.
Because the 10-story building was constructed using glass and an aluminium and steel framework, it lets in a lot of natural light, which just adds to the beauty of the natural features within.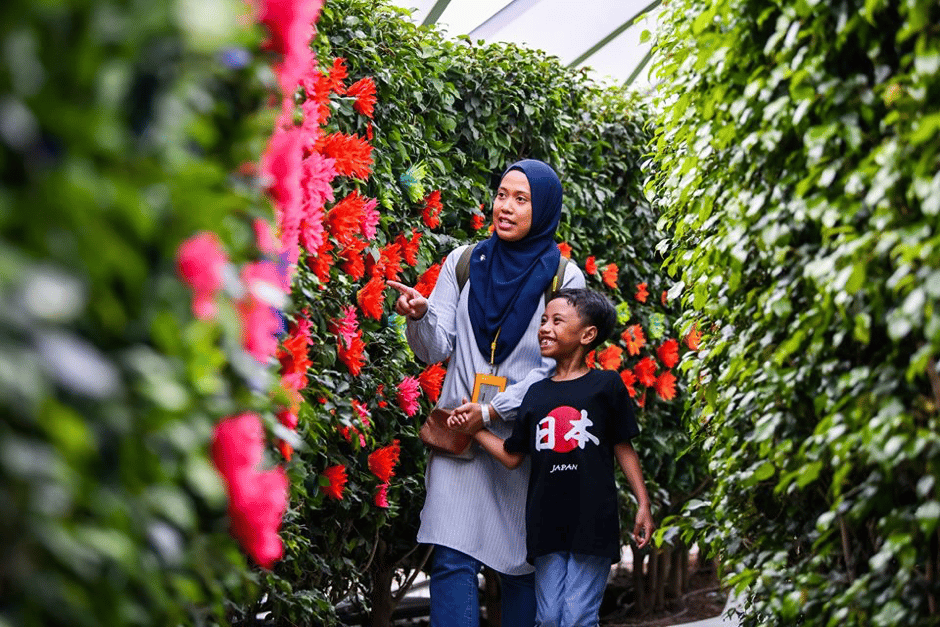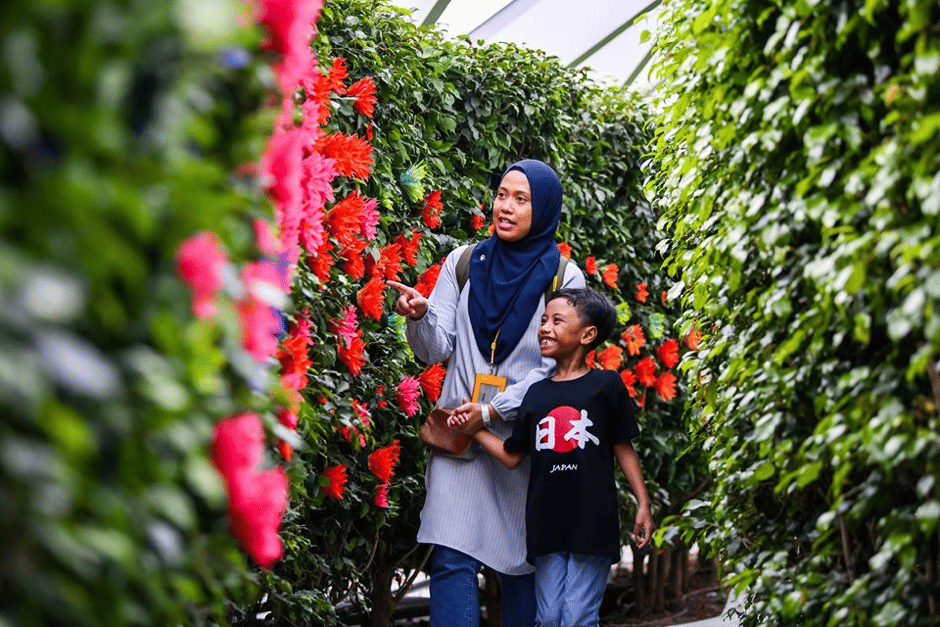 At night, a sound and light show lights up the tumbling waterfall, providing visitors with a whole new eye-catching experience. Travellers and locals can also enjoy an 11-cinema IMAX theatre, art installations, a number of restaurants and bars and the Changi Studio Experience, which includes interactive games and immersive shows.
Some of the additional offerings that have been added at the airport include:
Early check-in services
Baggage storage facilities
YOTELAIR hotel with over 100 rooms
Changi lounge for cruise passengers
Power bank loans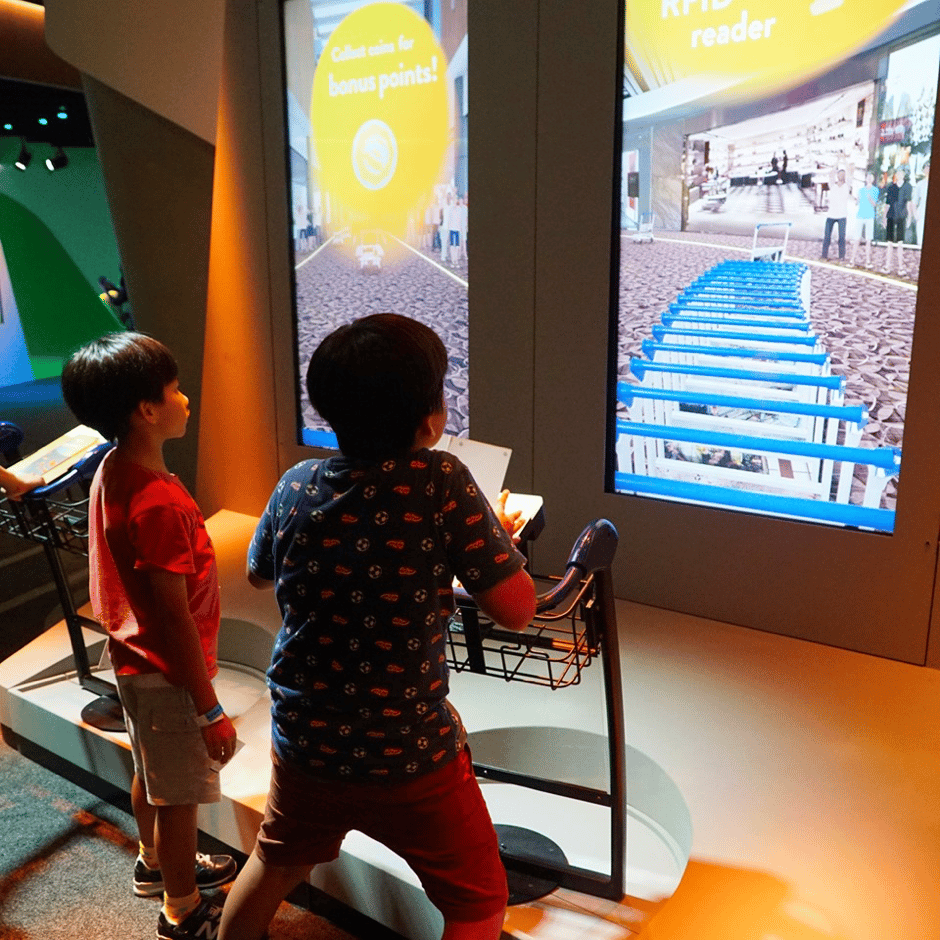 Airports aren't generally seen as fun but Changi Airport is changing the game. The Jewel is only 30 minutes away from Singapore's central business district, so locals can enjoy this new complex just as much as international travellers can. In fact, the airport is already attracting thousands of local visitors, especially because Singapore isn't a big place to begin with, so having an attraction such as this is a big deal.
Changi Airport currently connects to over 400 cities globally and is the seventh busiest airport in terms of international traffic. If you're planning to visit Singapore in the near future, you may want to take some time out to experience all that the Jewel has to offer.