Each year, hundreds of festivals take place in countries across the globe – from music-filled weekends to wine-fuelled play-fighting. We decided to put together a list of the best festivals 2023 has on offer!
Whether you want to party all night long, experience unique cultural traditions, or get dressed up and join a parade, there are options for everyone! Let's dive into festivals around the world.
Don't forget to download the Air Doctor app before your trip – available on Android and iOS.
Festivals 2023: The Best Places to Go
From January through December, these are the best places to head to for festivals in 2023!
Mardi Gras – New Orleans, USA
When: 6 January – 21 February 2023
Technically, Mardi Gras (or Fat Tuesday) is just one day – the day before Lent begins. However, in the home of "the greatest free show on Earth", otherwise known as New Orleans, the festivities start weeks before, usually with a series of colorful parades featuring exotic floats and flamboyant outfits. It's just one big party!
Carnivale Di Venezia – Venice, Italy
When: 4 – 21 February 2023
The only time when wearing masks is a fun thing: masquerades!
During the Venice Carnival, the city's mask mandate is in full swing, with elaborate masquerade attire taking the streets by storm. Festivities include a water parade and costume contests in St Mark's square. Make sure you get dressed up to enjoy the ultimate Carnival experience with people around the world!
Carnival – Rio de Janeiro, Brazil
When: 17 – 25 February 2023
Picture two million people dancing together in the streets – it's the biggest party on the planet, and there's no doubt this year will be even bigger post-covid. When it comes to worldwide festivals, the Rio de Janeiro Carnival is legendary. Festivities include a series of rambunctious street parties, the epic Sambadrome parade in central Rio, and of course, bedazzling, feathery costumes! Don't miss this international festival!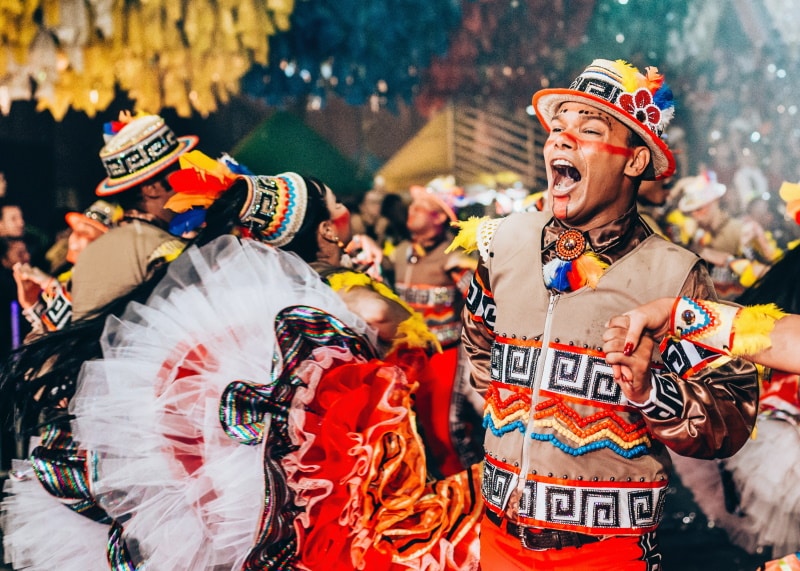 Holi – Rajasthan, India
When: 8 March 2023
While India's vibrant hues are always present, there's no more colorful time to visit than Holi. The Hindu Festival of Colors celebrates the triumph of good over evil and marks the arrival of spring, with attendees hitting the streets to toss brightly colored powder and water at each other. Our number 1 tip to really enjoy it? Wear white!
Songkran – Thailand
When: 13 – 17 April 2023
For the Thai people, they ring in the new year by sprinkling water on loved ones and at temples, symbolizing washing away bad luck. But with temperatures soaring past 35 degrees Celsius, the initial polite sprinkle turns into a full-on water fight in streets across Thailand! Expect mega street splashing battles with buckets, water pistols, and even elephants squirting trunkfuls of water at pedestrians.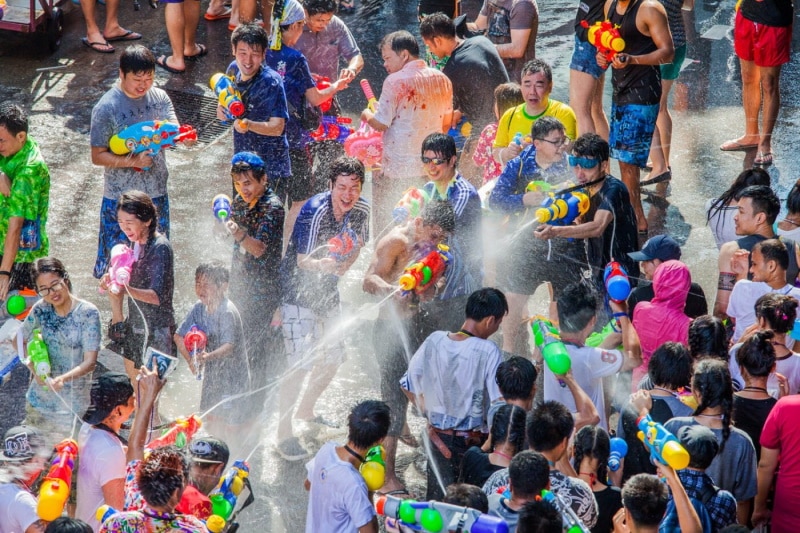 Cherry Blossom Festival – Japan & South Korea
When: March – April (Full Bloom: March 20 & April 25)
For those who are looking for something more peaceful when it comes to festivals 2023 – then the magnificent Cherry Blossom Festival is perfect for you. Springtime is one of the best times to visit Japan or South Korea when the Sakura are in full bloom bringing renewal, hope, and plenty of pink. You should join this international festival.
San Vino Wine Fight – Haro, Spain
When: 29 June 2023
Each year, thousands of people get together in Haro just after sunrise to throw red wine on each other. The San Vino Wine Fight naturally also means that there will be wine drinking! All you need to join in on the fun is a bucket, water gun, or any other vessel that can hold red wine!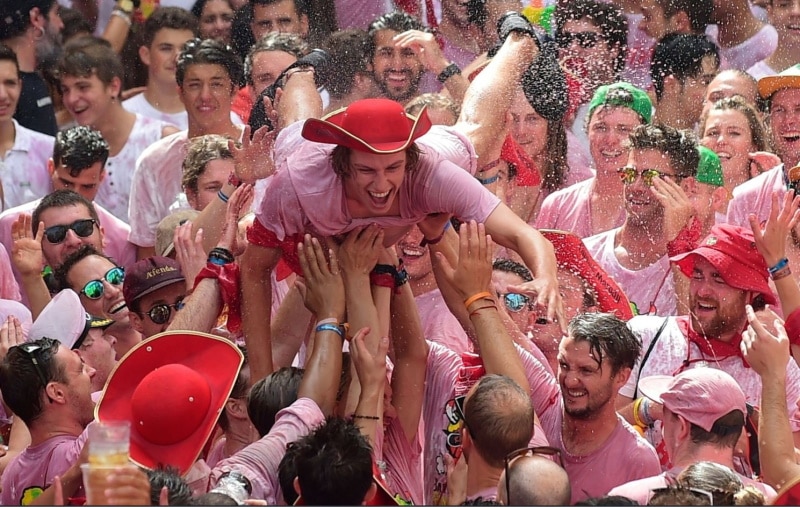 Glastonbury Festival – Glastonbury, United Kingdom
When: 21 – 25 June 2023
If five days of contemporary performing arts coupled with camping (or glamping) is more your cup of tea, then add the infamous Glastonbury Festival in the United Kingdom to your festivals 2023 bucket list. Inspired by the ethos of the hippie, the festival hosts dance, comedy, theatre, circus, cabaret, and other arts. In other words: prepare to be entertained!
Burning Man – Nevada, USA
When: 27 August – 4 September 2023
For just one week of the year, a dry, dusty lakebed in the Nevada desert is transformed into an otherworldly tent city housing over 70,000 peculiar experience seekers clad in flamboyant costumes and riding bicycles. Essentially, it's an open gallery of larger-than-life art installations – including the "man" burnt at the start of the week.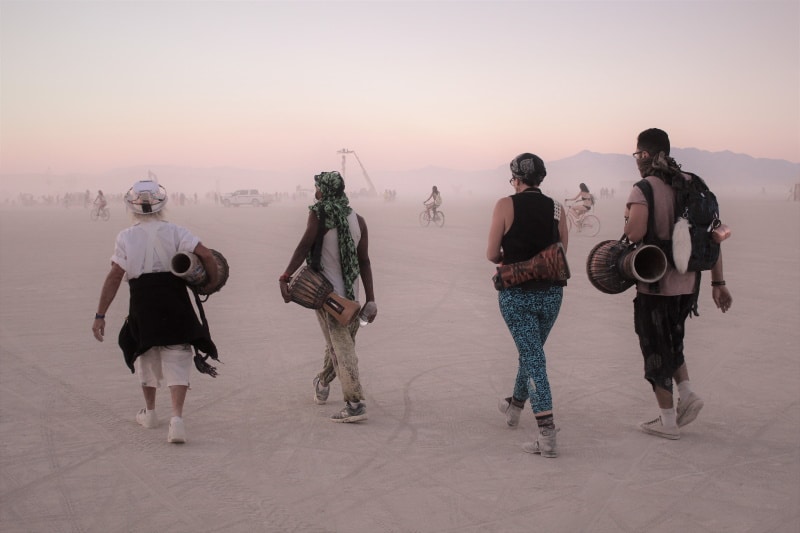 La Tomatina – Bunol, Spain
When: 30 August 2023
What's a town in Spain to do when they have a huge supply of overripe tomatoes? A massive, food-throwing fiesta, of course! The quirky La Tomatina returns for the world's biggest food fight in the small Spanish town of Bunol, near Valencia. The city becomes a battleground where over 20,000 revelers sling 100 tonnes of tomatoes at each other. This international festival is celebrated by everyone around the world.
Oktoberfest – Munich, Germany
When: 16 September – 3 October 2023

The world's largest beer festival only just returned this year. Some things have changed, but you can still expect Bavarian music, pretzels, lederhosen, and plenty of beer at Oktoberfest 2023. Millions of attendees flock to Munich's many beer tents, gardens, and carnival festivities over the two-week event.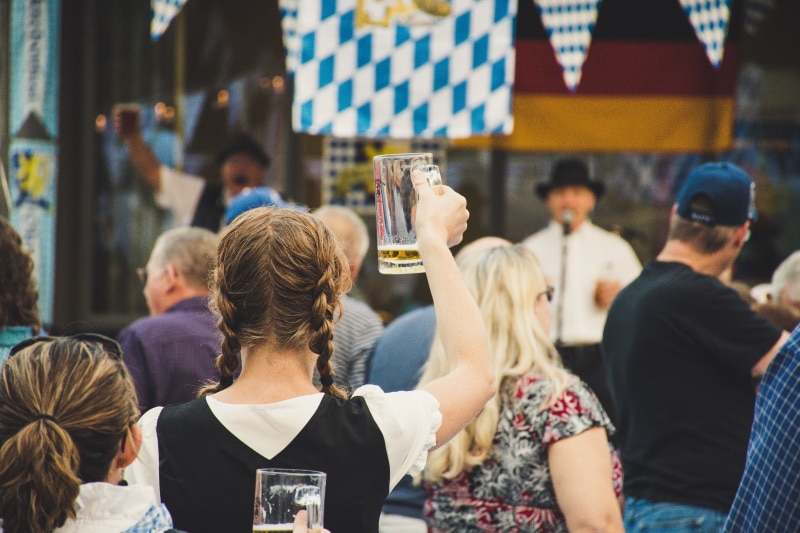 How to Stay Safe at Global Festivals
Make sure you have a good time by using our tips to stay safe at global festivals around the world.
Locate the following (as soon as you arrive):
Safety/Medical/Security Stations: Knowing where these are ahead of time means less panic and stress to find them when you need them.
Exits: In the event of an emergency, you'll know how and where to exit quickest.
Meet-up point: Designate a common meet-up location amongst your group of friends, so you can meet up easily.
Be alert of petty theft:
Avoid flashing too much cash when buying food and drinks.
Hide cash and valuables in concealed pouches or zipped pockets.
If your venue has provided lockers or a bag check, there are pros and cons to using these, so use your best judgment on whether you should use these services.
Know what to do in an emergency:
Head to the nearest exits. If your situation is extreme, official or staff exits no longer matter.
If you're in a group, hold hands or lock arms to stay together.
Big crowds can be unpredictable. If it gets intimidating, move at an angle with, not against, the crowds until you can get out of the herd and to the edge.
Don't forget your health:
Beat the heat (or other elements) with appropriate clothing, sunblock, and of course, by staying hydrated.
Stay in control of yourself. Have fun but don't party yourself into situations where you're no longer in control – whether alcohol induced or otherwise.
Make sure you're eating regularly – don't just party until you drop. If you're allowed to, bring some snacks along.
Whether at home or abroad, festivals worldwide are a lot of fun and a great reason to take a trip abroad. Some of the best events will immerse you in other worlds and open you up to incredibly beautiful cultures.