COVID-19's impact on the travel industry was immediate and may linger for the rest of 2021, perhaps even longer. With countries worldwide handling the pandemic with varying degrees of strictness, it can be overwhelming for travelers to navigate their arrangements, as well as COVID-19 government regulations. But the travel trade body IATA (International Air Transport Association), has plans to streamline travel across borders with their IATA Travel Pass.
Representing approximately 290 airlines (82% of global air traffic), IATA revealed that the number of air travelers dropped from 4.5 million in 2019 to 1.8 million in 2020, resulting in a near USD 119 billion loss for airlines during the pandemic.
By greater reliable testing measures and adherence to health regulations at the forefront of their solution, IATA aims to encourage and facilitate safe and secure travel for passengers until a vaccine becomes more accessible. Here's everything you need to know about it.
What is the IATA Travel Pass Initiative?
The International Air Transport Association, or IATA, is in the final stages of developing their Travel Pass initiative. Functioning as a digital health pass, the IATA Travel Pass is designed to help travelers easily and securely manage their journey, whilst ensuring they are compliant with government requirements for COVID-19.
The app stores and manages verified certifications for COVID-19 tests or vaccines, which are essential for governments that are likely to require verified testing or vaccination proof as a condition of international travel. The IATA Travel Pass will be more secure and efficient than current paper processes used to regulate health requirements, such as the International Certificate of Vaccination or Prophylaxis (ICVP). This makes the IATA Travel Pass development a significant milestone due to the large volumes of testing and vaccine verifications that will need to be managed securely.
How Does the IATA Travel Pass Work?
The mobile application is built as a comprehensive solution for travelers to readily find information on travel health pre-requisites. It also provides certified testing and vaccination certifications when traveling internationally.
Repurposing the travel company's Timatic software, a program currently used by airlines to ensure that passengers are compliant with border regulations, the Travel Pass will round up a list of health testing requirements per country.
The app will then direct users to certified testing, and after that, vaccination centers, so they know where to get the appropriate assistance.
In addition, the application will also integrate with lab facilities to receive test results and vaccination certificates directly, which passengers can subsequently present to airline personnel and airport security.
Users can create a "digital passport through IATA's One ID technology, which digitally connects health credentials to an individual's travel documents. The Travel Pass facilitates seamless travel during a global pandemic and ensures passengers meet any COVID-19 testing and vaccination requirements.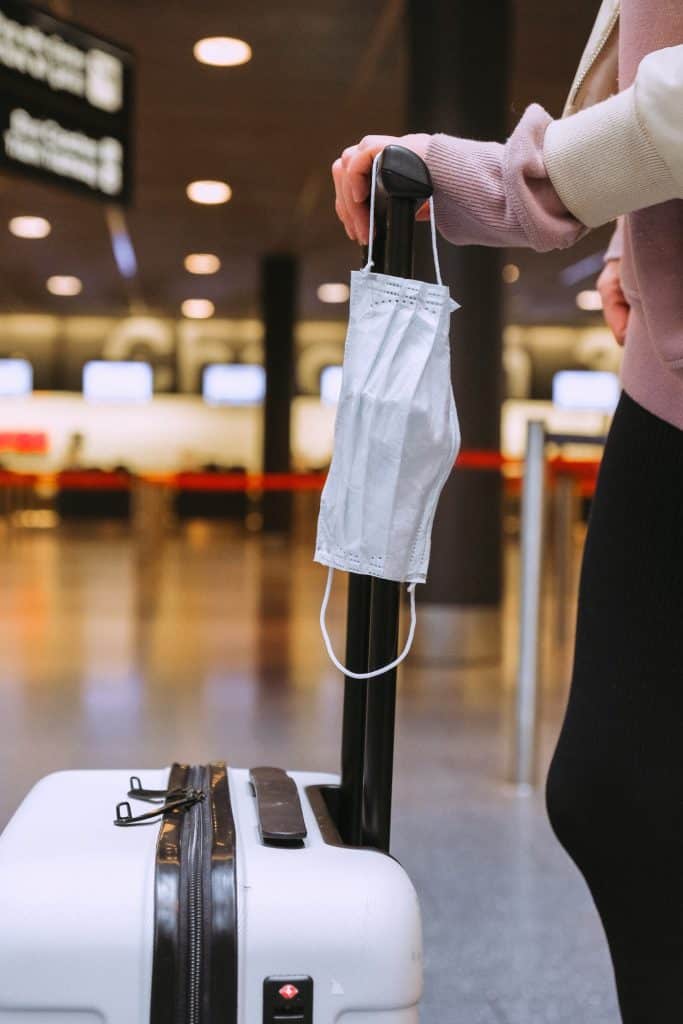 The IATA Travel Pass comprises of 4 inter-working components, creating a complete end-to-end solution. In its entirety, the pass encompasses:
Global register of health requirements – giving passengers access to accurate information on traveling, testing, and eventually vaccine requirements for their travels.
Global register of testing & vaccination facilities – allowing passengers to find testing centers and labs at their departure location, which comply with their destination's testing and vaccination requirements.
Lab App – enables authorized labs and test centers to share test and vaccination certificates with passengers securely.
Contactless Travel App – makes it possible for passengers to generate a digital passport, obtain test and vaccination certificates (ensuring they are sufficient for the itinerary), and finally share medical credentials with authorities to facilitate travel. Travelers can also use this app to manage travel documentation digitally and seamlessly throughout their journey, improving the travel experience.
With privacy concerns in such a digitally-driven world, IATA has also emphasized that personal health data will be stored on users' phones, instead of a central registrar. Its technology also meets the EU General Data Protection Regulations.
When is IATA's Travel Pass Scheduled for Take-Off?
Travel Pass is currently being trialed on Singapore Airlines flights from Jakarta and Kuala Lumpur to Singapore. Currently, a negative Covid-19 test is required before arrival. Following a test at one of 12 designated testing facilities, passengers scan a QR code at the airport during check-in, providing an effective means of proof of results from reputable testing centers. Everything permitting, the airline will expand the program and integrate it with the Singapore Air app by mid-2021.
British Airways is also set to trial Travel Pass.
The application is scheduled for complete launch for both Apple and Android by March 2021. Officially joining the race for tech solutions to tackle the challenges of pandemic-era international travel.
Both countries and airlines are already specifying that they will require proof of vaccination to fly, meaning a global solution that digitally unifies health certification and travel documents seems not only essential but unavoidable.
Passengers, airport personnel, and airline staff alike are undoubtedly facing pandemic-induced confusion, since countries all have distinct entry requirements, with some varying by destination country and nationality. IATA considers their Travel Pass a "global and standardized" solution to the current complications when crossing international borders.
But the Travel Pass offers both convenience and comfort to travelers. Since research conducted by IATA in September 2020, revealed that contactless methods will be popular among travelers. The majority (70%) of passengers share concerns about handing over their personal effects such as passport, phone or boarding pass to the airport authorities. While 85% said that touchless processing throughout the airport would make them feel safer, and 44% of travelers are prepared to share personal data to make this possible – a significant increase from 30% in June 2020.
Keeping this in mind, a number of similar initiatives are already afoot to establish global standards for apps that streamline travel during the pandemic. With the likes of CommonPass, which was tested on flights between London and New York and AOKpass, which is currently in use between Pakistan and Abu Dhabi. Either way, travelers can be rest assured that the tech and travel industry are combining forces to ensure that passengers can once again take to the skies smoothly.
Learn more about the IATA Travel Pass in their FAQ.