As communities and businesses across the globe continue to navigate the new normal, and practice social distancing to reduce the spread of coronavirus, many people are asking, is dining during COVID-19 safe?
The worldwide lockdown is letting up in most countries, and while some parts of the world are experiencing a second lockdown, they are opening up quicker than before. As a result, restaurant owners are promptly testing out various methods to keep customers risk-free, happy, and full. The industry has been hit particularly hard, and it's never been more essential to have diners fill seats.
Eating out during a global pandemic does seem daunting, and unlike running errands the risk of exposure is greater. More and more people are deliberating whether they should dine at their local restaurants and eateries, and if so, what are restaurants doing to protect their patrons.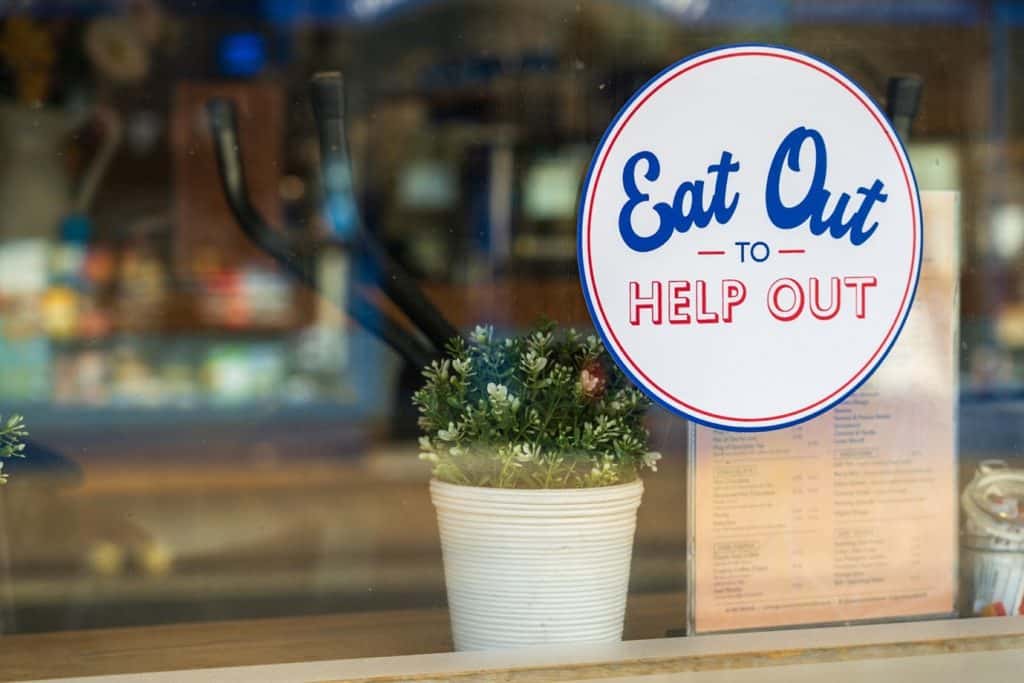 Dining During COVID-19 – Is It Safe?
The answer does hinge on various aspects that differ from person to person. Such as how susceptible you are to COVID, where you live, and the restaurant you are thinking of dining at.
What about food though? Does that increase your risk of contracting coronavirus?
At the moment there is very little evidence indicating you can get infected from handling or consuming food or drinks.
"People should not fear food, or food packaging or processing or delivery of food," WHO head of emergencies program, Mike Ryan said in a briefing in Geneva in August. "There is no evidence that food or the food chain is participating in transmission of this virus. And people should feel comfortable and safe."
Nevertheless, it may be best to dine at places you trust are vigorous about food safety.
It is also important to note that eating out safely in the wake of the pandemic, is mainly in the hands of the patron. From storing your masks properly when not being worn, to making use of contactless payment methods, and even downloading digital menus.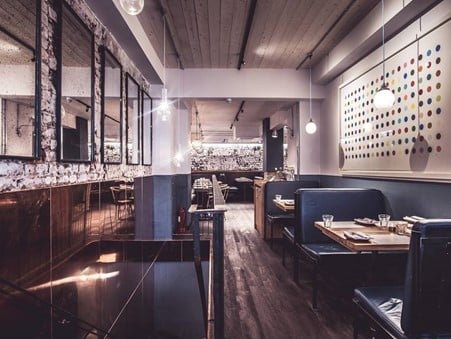 Guidelines for Dining Out During COVID-19
Most government organizations have released guidelines for businesses about COVID-19 and food safety, including the World Health Organization (WHO). Countries have varied guidelines and regulations for each state or jurisdiction depending on either the amount of cases or who implements the rules.
However, the general rule of thumb is that almost all guidelines feature the same recommendations, such as spacing tables at least 6 feet apart, providing hand sanitizer to customers, regularly disinfecting surfaces, and requiring staff to wear masks at all times.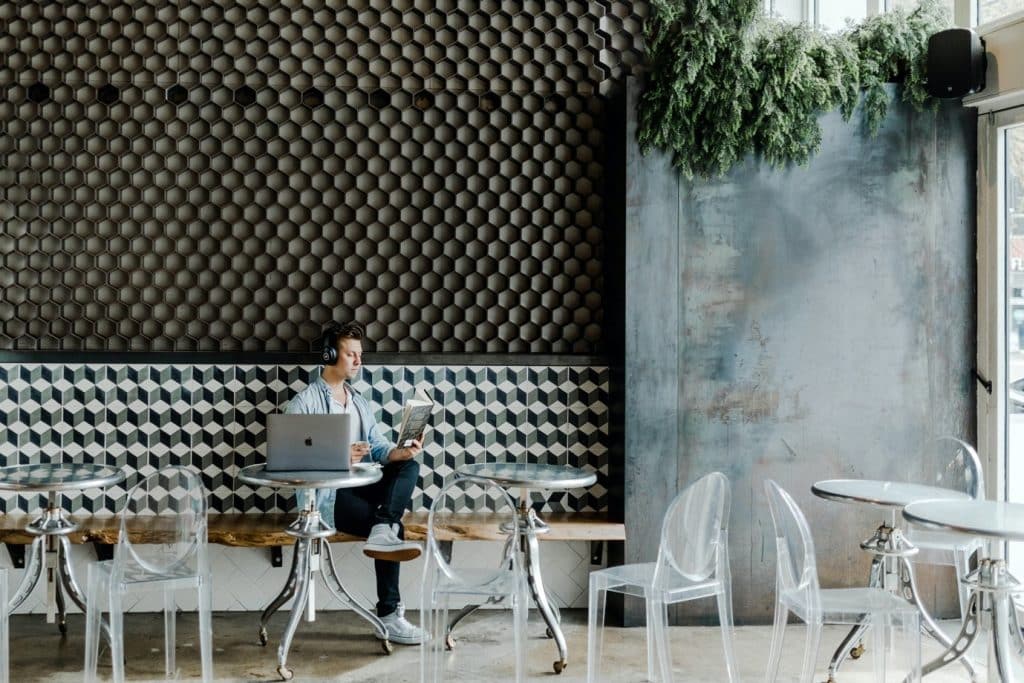 Recommended Read: COVID-19 Etiquette Basics for Travelers
How Restaurants are Keeping You Safe
The industry as a whole, already has strict health regulations to adhere to as they re-open their doors to customers. This, in turn, may alter the way people experience their preferred restaurants.
For the most part, many restaurants are not seating at full capacity, to ensure that customers observe social distancing. Restaurants are also taking and recording the temperatures of their patrons and staff. In addition, al fresco dining, or eating outside is being encouraged where possible.
However, some restaurants are taking even more measures to provide a certain level of comfort and safety to their employees and patrons.
Amsterdam
In Amsterdam, one restaurant received global praise for their innovative solution to the pandemic's limitations. They built small greenhouses on their waterfront to physically separate outdoor diners.
Turkey
Similarly, in Turkey, a restaurant in Istanbul added domes to their outdoor seating area. The domes range in size to accommodate different parties, so people can enjoy their dinner and the view without interacting with other guests.
Germany
A café in Germany went with a more quirky solution by providing customers with pool noodle hats to ensure that patrons maintain a safe distance. Another restaurant in the country is using mannequins and dolls to fill empty seating.
Recommended Read: 7 Safest Travel Destinations Post COVID-19
United States of America
German restaurants aren't the only ones using mannequins to help with social distancing. Going with more a theatrical approach, the chef of this Virginia-based restaurant has been working with a local theatre to dress the life-sized dolls in 1940's style clothing. The mannequins even get served wine.
In Maryland, a restaurant has introduced something called "bumper tables", designed specifically for social distancing. It consists of a table on wheels with a giant inner tube, which functions like a bumper car, ensuring customers remain six feet apart.
France
Indoor dining poses more of a challenge, but in France, some restaurants are investing in lampshade-like plastic shields, called Plex'Eats that cover individual customers while they eat. The local designer of the invention told The Sun that he has already had interest from businesses in France, Belgium, Canada, Japan, and Argentina.
Thailand
Similarly, plastic partitions being used in restaurants in Thailand also make it possible for friends to sit at the same table while social distancing. Another restaurant is filling up empty seating with stuffed pandas to help beat the COVID blues and indicate where patrons can sit to adhere to social distancing rules.
Russia
Meanwhile in Moscow, Kentucky Fried Chicken has gone contactless. Opening ahead of schedule in early June, the restaurant promotes social distancing with the use of technology. Guests order their food with a touch screen menu, it is prepared in the kitchen, and then sent out on a conveyor belt, and finally, delivered by a robot.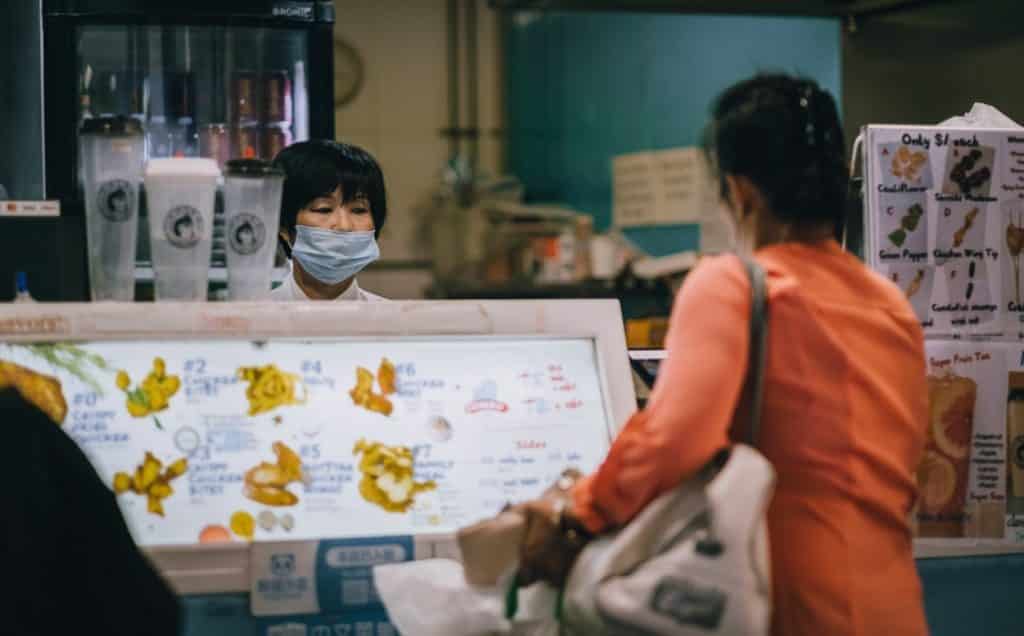 Dining at a restaurant that is proactive about combating COVID-19 will make all the difference in staying safe. However, deciding where to eat just became a whole lot trickier. Find out what measures have been implemented at restaurants in your area and enjoy dining out again.