Located just off the southern tip of the Malay Peninsula is Singapore. With a name derived from a Sanskrit word meaning "lion city", once you visit Singapore, you'll soon see why it's a natural king of the jungle when it comes to bucket list travel destinations.
The Best Reasons to Visit Singapore
1. It's A Foodie's Paradise
Whether you opt to eat at a world-renowned restaurant, a local modern eatery, or one of the city's many bustling hawker centers, there's no doubt that one of Singapore's biggest draw cards is the food. Foodies who visit Singapore will not be disappointed. For such a small region, Singapore has an extensive array of restaurants that offer cuisines from all over the world to suit any budget.
But perhaps the biggest takeaway when it comes to eating in Singapore is the hundreds of hawker centers found all over the region, where tourists can sink their teeth into a delicious meal for under $10. Think of Singapore's hawker centers as the love child of street food markets and mall food courts. Sounds like the perfect place to wet your appetite, right? Hawkers like Newton Food Circus and Maxwell Hawker Center offer dozens of things to nibble on and try out, from fresh seafood to laksa, and plenty of local-style desserts to satisfy that sweet tooth.
2. The City Comes Alive At Night
Party animals this one is for you! Since Singapore has some of the best bars in Asia, the nightlife makes this spot even more appealing. In fact, Singapore is always a top contender in Asia, with many local haunts frequenting the World's Best 50 Bars list each year. This year the city had three of its best bars make the top 20 on the list, like sexy hotel bar, Manhattan, Atlas, and Jigger & Pony, which featured among the top 10.
In addition to the glorious list of bars to frequent during your stay, one of the liveliest after-dark areas is Clark Quay. Set against a picturesque body of water, its colorful boulevards offer both bar-hoppers and dancing queens a chance to indulge in their after-dark activities at clubs like Attica and Zirca.
3. The Greenery
Another obvious reason for why Singapore is beautiful, and nicknamed the Garden City is because of its incredible greenery. The destination offers eco-attractions unlike anything else in the world. In fact, it is likely to feel otherworldly. From the world-famous Singapore Zoo with its 'open cavity design where animals are kept in large enclosures surrounded by moats and non-intrusive barriers, to Gardens by the Bay with its Supertree Grove, which features a collection of giant metal vertical gardens. But make sure you don't miss out on Haw Par Villa's mythological sculptures, and of course the Botanic Gardens. Singapore basically promises that any flora and fauna lover will be amazed by every sight and sound.
Related Read: Top 8 Private Pool Villas to Visit in Thailand
4. It's Squeaky Clean
If you visit Singapore, you'll probably be awed by how clean the city is. Despite welcoming a large influx of tourists on a regular basis, Singapore still manages to maintain its spot amongst the cleanest cities in the world. Thanks to its extremely strict rules which apply to both citizens and foreigners about spitting and littering, the city ensures cleanliness and eco-friendliness. This includes heavy fines for littering, a gum-chewing ban, and laws against trees being cut in protected areas. More cities should take a page from Singapore's book here.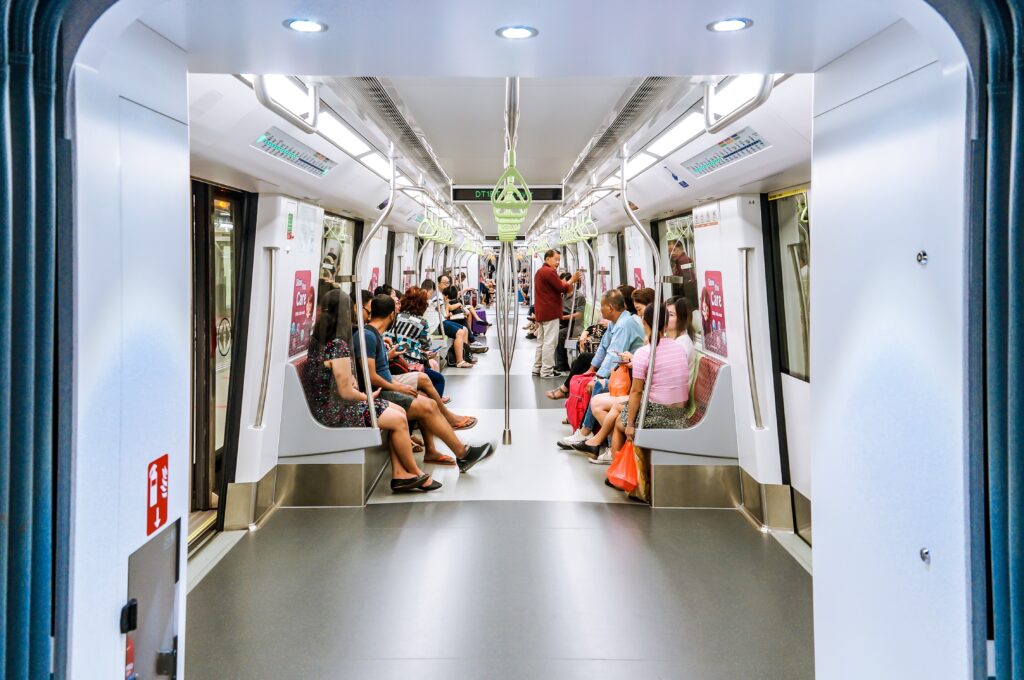 5. Cultural Diversity
It probably comes as no surprise that this cosmopolitan city is a literal cultural melting pot. Not only does Singapore leave all its neighboring countries in the dust when it comes to cultural and religious diversity, but anyone who steps foot into the city will easily fit in – regardless of their background. Singapore has four official languages: Mandarin, Malay, Tamil, and English, and celebrates national holidays of many different global religions. Since this island nation is, after all, a foodie's paradise – all this cultural diversity also translates into the kitchen. So, visitors can indulge in culinary and religious experiences from countries all over the world.
6. The Marina Bay Sands
Of course, the iconic 3-pronged Marina Bay Sands hotel is a focal point of Singapore. Instantly recognizable, and visible from miles around, not only does it look the part, but the massive complex is also a good place to hit after dark. Highlights of Marina Bay Sands include the uber-chic CÉ LA VIE bar on the 57th floor, a 360-degree observation deck perched right at the top of the three towers, and of course being able to channel your inner Instagram influencer alongside the world's longest elevated infinity pool, as the Singapore skyline twinkles in the background.
Related Read: 10 Best Books That Will Give You Pure Wanderlust
7. Shop Till You Drop
Shopaholics will definitely have a reason to visit Singapore. Wait until you set your sights on the bustling shopping centers in Marina Bay and Orchard Road. The latter of which boasts nearly two dozen malls lining the two kilometers connecting Orchard MRT and Somerset MRT.
But if you time your trip around the annual Great Singapore Sale prices are slashed to bargain levels across the island. If you want to be extra savvy, try fly out through Changi Airport to take advantage of Singapore's tax-free shopping policies, where the 7% Goods and Service Tax (GST) levied on shopping in Singapore can be refunded before your flight. This is thanks to their Electronic Tourist Refund Scheme (eTRS).
8. Architectural Prowess
From hyper-modern futuristic condos, and Art-Deco-inspired buildings to the colonial-era Raffles Hotel and classic Peranakan-era shophouses, everywhere you look in Singapore is like something out of Architectural Digest. You can easily fill an entire itinerary with Singapore's hidden architectural gems.
Singapore Travel Restrictions
So now that you know why you should visit Singapore, you're probably itching to pack a suitcase and jet set to the vibrant island. As far as Singapore travel restrictions go, all passengers transiting through or entering Singapore must take a pre-departure COVID-19 PCR or ART test, conducted within two days before the scheduled date of the flight departure. You can also easily find out if you are allowed access to the country through their useful self-help tool: SafeTravel Lanes, which prompts you to enter where you're departing from as well as your vaccination status.