The big day is behind you and now your happily ever after is well underway. Whether you kept your special occasion lowkey or splurged on a big fat wedding, you might not want to break the bank (even more) with an expensive honeymoon.
Believe it or not, affordable honeymoon destinations do exist. And we'll show you how can still have that dream vacation for cheap.
We've got you covered with our list of the most affordable honeymoon destinations, as well as tips you can use to have the best honeymoon for less. Don't forget to keep the Air Doctor app handy for while you're away…just in case.
15 Most Affordable Honeymoon Destinations
1. Bali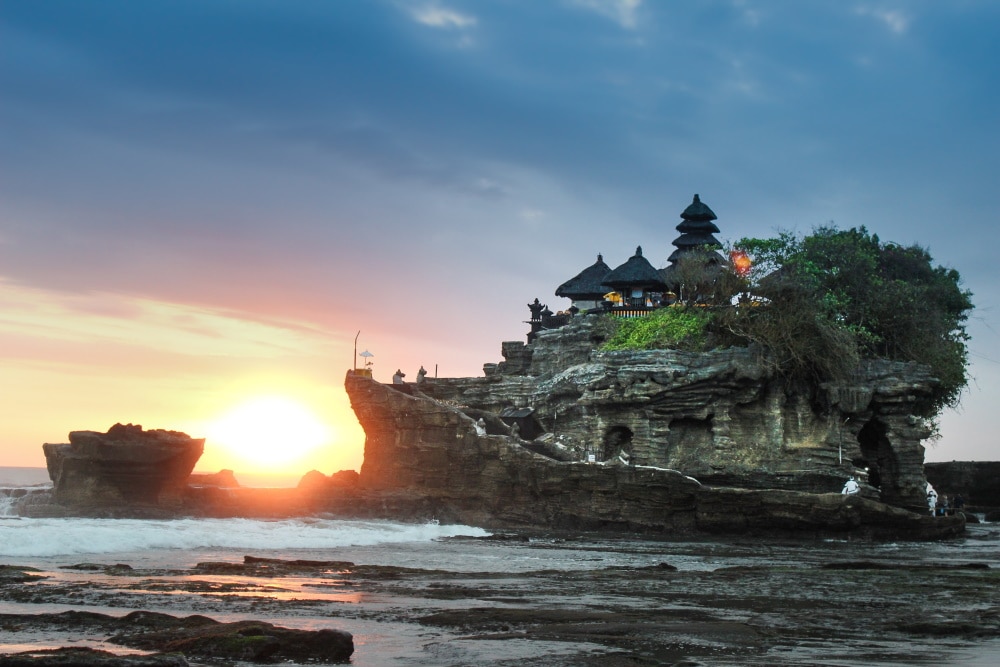 Who wouldn't want to honeymoon for cheap in Bali?
When it comes to affordable honeymoon destinations, this Indonesian island is way up there.
Spirituality meets serenity in Bali. Here couples can spend their days unwinding in yoga practice, connecting with nature in the jungles of Ubud, swimming or surfing in the crystal-clear waters, and so much more.
Bali has something for every type of couple, from soul searchers to thrill-seekers – and of course every type of budget.
2. Turkey
Turkey is among the best international honeymoon destinations on a budget. Prepare to be seduced by its vibrant nightlife, stunning scenery, and bustling marketplaces.
Whether you opt for Istanbul, Antalya, Cappadocia, or Konakli or visit all four, Turkey will take you on a magical ride to a world that oozes old-world charm.
3. Philippines
Rejuvenate your senses in the beautiful Philippines. Comprising 7,107 islands, the Philippines has plenty of tropical coastlines to satiate every honeymooner. If you and your partner are beach lovers, then the Philippines is perfect for you.
And the best part is you can honeymoon for cheap here super easily. Relax on pristine beaches, scuba dive in turquoise waters, and go exploring the spectacular Spanish Colonies.
4. Greece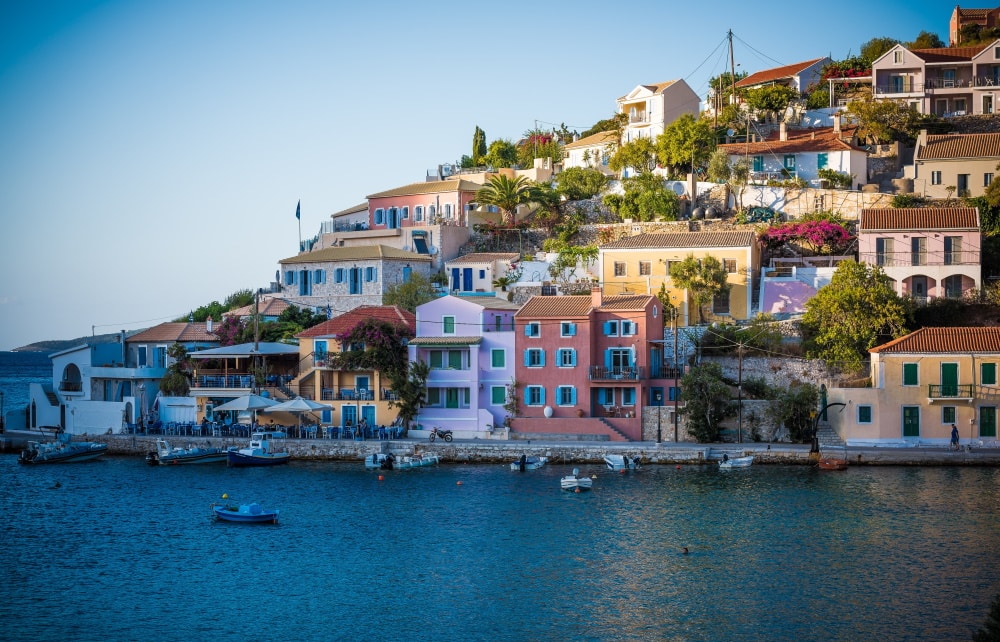 If you're looking for a place that'll bring the two of you closer, then Greece is the ideal honeymoon destination for you! Naturally the iconic white and blue city of Santorini springs to mind, but there are other incredible islands in Greece that'll woo you just as easily.
Greece is truly incredible and luckily, it's one of the most affordable honeymoon destinations. Walk hand-in-hand on powder-soft beaches, satiate your cravings with incredible Greek food, and bask in the glow of ancient lovers.
5. Morocco
A Middle Eastern honeymoon? Yes, please. Honeymoon for cheap in Morocco and uncover your private little oasis in the deserts.
Take in white sandy beaches along the Atlantic's blue waters, or gaze at the staggering Mediterranean cliffs. Step inside the medina, go shopping in the Souks, and sip on sweet traditional Moroccan mint tea.
6. Kenya
For the adventure couple why not go on a wildlife safari in the heart of Africa? Kenya is another one of the most underrated affordable honeymoon destinations.
Share once-in-a-lifetime nature experiences with your partner when dining in the African bush, watching astonishingly beautiful sunsets, and going animal spotting in beautifully wild Kenya.

7. Fiji Islands
Another beautiful and often overlooked destination is the Fiji Islands. Let love consume you in this exotic honeymooner's paradise.
The Fiji Islands feel like a private Eden just for you – walk hand-in-hand on pristine shores, explore lush jungles, and swim in crystal clear waters. You can also enjoy some of the finest romantic restaurants and enjoy pampering couples' spa experiences.
8. Croatia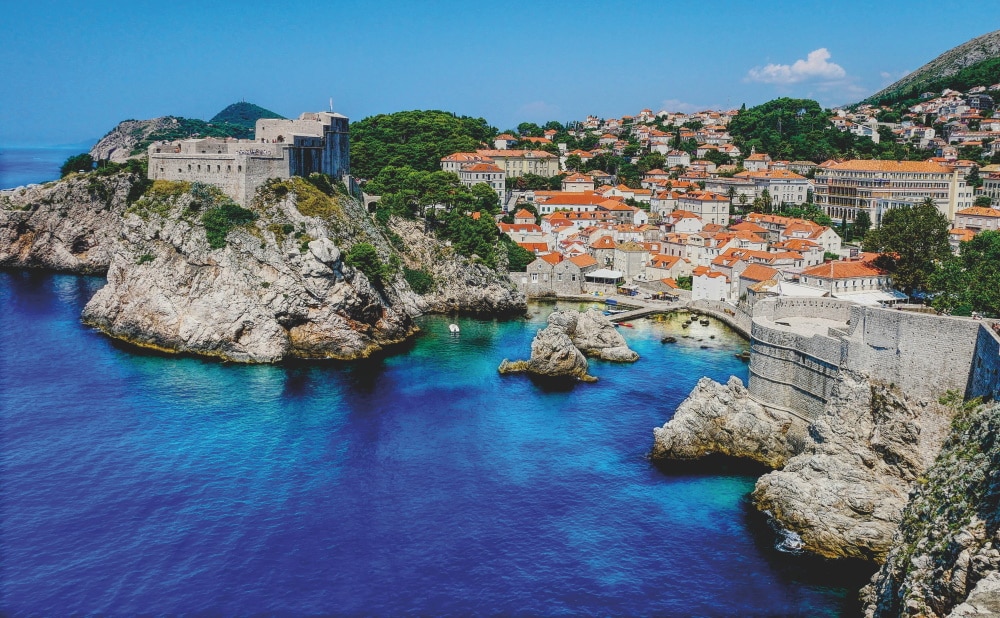 Croatia is the perfect place for honeymooners who want a little bit of everything. Take in the iconic Dubrovnik coastal backdrop, explore historical sites, and enjoy a place oozing with old Europe and traditional Mediterranean influences.
Enjoy classic leisurely beachscapes along the Adriatic Sea, explore historical museums in the capital city Zagreb, and stroll in the streets of the charming Old Town district.
9. Prague
Famous for its Gothic churches, baroque-style architecture, and medieval aura, Prague easily takes a spot on our list of the most affordable honeymoon destinations.
This city is insanely pretty and gives you that old-world charm feeling. So why not go back in time for your honeymoon – enjoy vast affordable shopping experiences, cruise along River Vltava, and taste famous beers!
10. Puerto Rico
Looking for affordable honeymoon destinations all-inclusive? Look no more. Puerto Rico has it all. This destination is easily accessible from major North American cities, and US citizens don't need a passport to visit this Caribbean gem.
Experience lovely resorts, stunning beaches, jungles, offshore islands, and a walkable main city! Whether you're looking for a busier honeymoon or a more laid-back one, Puerto Rico has a honeymoon experience just for you.
11. Thailand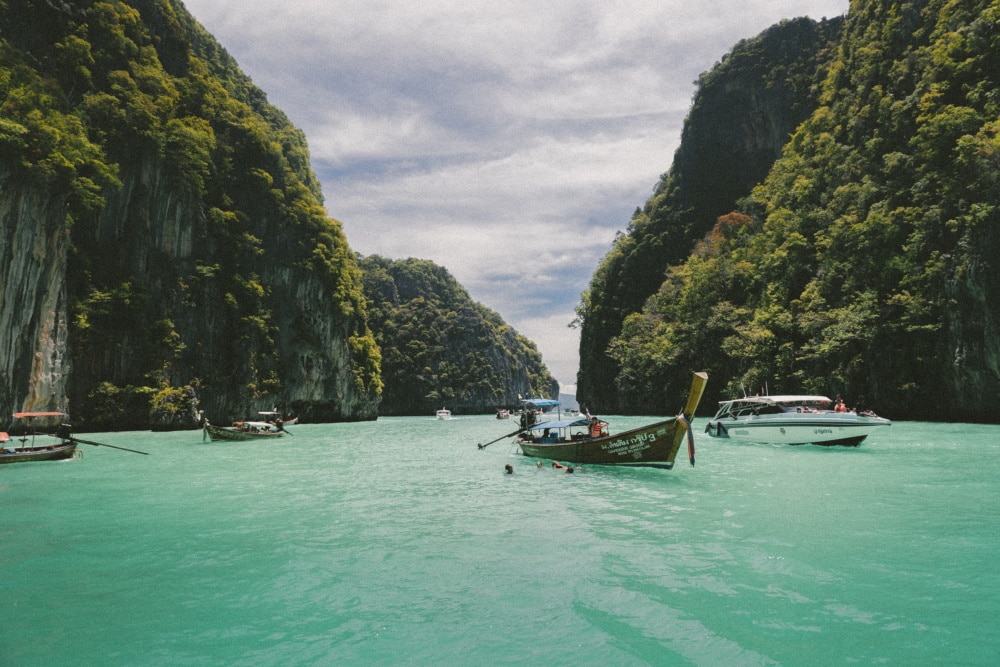 If you are looking for mouth-watering food, top-notch accommodations, friendly locals, and one of the most affordable honeymoon destinations then Thailand ticks all the boxes.
This diverse and beautiful country truly has something special for every kind of couple – whether you're looking for big-city nightlife in Bangkok, temple experiences in Chiang Mai, or tropical islands like Koh Phi Phi. Here is a list of the most romantic islands in Thailand that come highly recommended for honeymoons.
12. Portugal
Yes, Portugal. Much less expensive than neighboring European countries like Spain and others, Portugal still holds much of its old-world charm, but still has plenty of that new-world vibe.
Send a few days sightseeing in Lisbon, and then head to Porto and take a cruise along the Douro River, before heading south to the Algarve region for stunning sandy beaches and plenty of fresh seafood. Portugal has "dream honeymoon" written all over it.
13. Riviera Maya, Mexico
The sought-after Caribbean coastline on Yucatan Peninsula that makes up Riviera Maya is rife with white beaches, seaside resorts, and inviting turquoise waters. Not only can you honeymoon for cheap in this piece of Mexican paradise, but you can also have your dream honeymoon.
Nestled just south of the bustling city of Cancun, the Riviera Maya starts with the town of Puerto Morelos and ends with Punta Allen, leaving plenty of main cities like Playa del Carmen and Tulum to explore.
14. Belize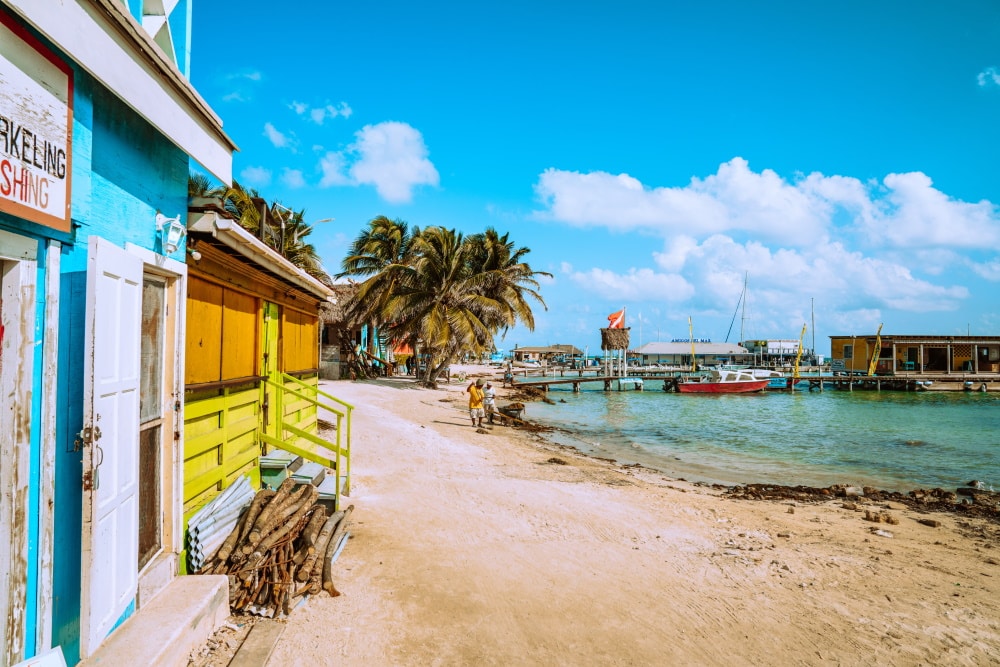 Belize is another one of those affordable honeymoon destinations that gives you the best of both the land and the sea. Enjoy scuba diving, waterfall treks, and incredible natural beauty!
You and your beloved can take a scenic flight over the Great Blue Hole, enjoy a sunset catamaran cruise, and even explore the Mayan ruins for the ultimate tropical honeymoon getaway.
15. Costa Rica
And last on our list of affordable honeymoon destinations is beautiful Costa Rica. Stroll along beautiful beaches, trek through incredible forests, and enjoy water sports to your hearts content. Oh, and you can also go sloth-spotting!
With some of the world's most unique flora and fauna as your backdrop, your honeymoon in Costa Rica will be truly memorable. Honeymoon for cheap in Costa Rica? Yes please!
Tips for Having the Best Honeymoon for Cheap
A few extra tips to help you honeymoon for cheap won't hurt.
Book early – this is a top tip to help you save money while planning your honeymoon. It's recommended to book anywhere from six to nine months in advance to see the best discounts on your trip.
Scour the internet for deals – you'll need to do some comparison shopping to find the best fit for you. Package deals that bundle your hotel and flights are a good option, but not all all-inclusive deals are the best fit.
Keep an eye out for flash sales – now is the time to opt-in for all notifications, newsletters, and social media pages.
Travel in the off-season – peak seasons are often over-crowded and much more expensive. Consider traveling when your destination is quieter and cheaper.
Determine your budget – and stick with it. Before you plan anything decide on a realistic budget and this will automatically narrow down a few destinations that may have been a bit far-fetched.
FAQs
How Long is the Average Honeymoon?
Around 7 to 10 days. The average honeymoon is around 7 days, with some couples spending up to two weeks away.
Why Is It Called a Honeymoon?
The "honeymoon" itself is derived from the Scandinavian tradition of drinking mead or fermented honey in the first month of the marriage (measured by one moon cycle) to improve the couple's chances of conceiving.
Who Pays for the Honeymoon?
Traditionally, the groom or the groom's parents pay for the honeymoon. And the bride's family handles the wedding costs. In the modern era, these costs are typically covered by the bride and groom themselves.
What is the Average Honeymoon Cost?
According to wedding industry statistics, US couples spend an average of $4,800 on their honeymoon. This might skyrocket for couples planning a destination wedding. Honeymoons in the Caribbean and Mexico between $5,000 to $7,500.