If you've been dreaming of an island paradise, the islands in Greece are undoubtedly among the most beautiful in the world. It's only once someone experiences the magnitude of these archipelagos firsthand that they realize how overwhelming their beauty really is. There are more than 200 inhabited Greek isles and around 6,000 in total. Each inhabited Greek island has its own distinct character, from the white-and-blue washed houses on the Cyclades islands and the lush greenery of the Ionian islands, to the castle-lined Dodecanese islands.
Greece has six primary island groups, as well as a major stand-alone: Crete. It's typically best to travel between islands in one group than to hop from archipelago to archipelago. Here we go over the best islands to visit in Greece, what they're known for, as well as how you can travel within each archipelago.
The Best Islands to Visit in Greece for a Magical Vacation
1. The Cyclades Islands
Best for known for Mykonos and Santorini, the Cyclades Islands are made up of a group of 24 inhabited islands, comprising a total of 220 isles. These Greek islands are the postcard version of Greece you've more than likely seen – whitewashed churches with blue domes and pink bougainvillea vines creeping upside street walls.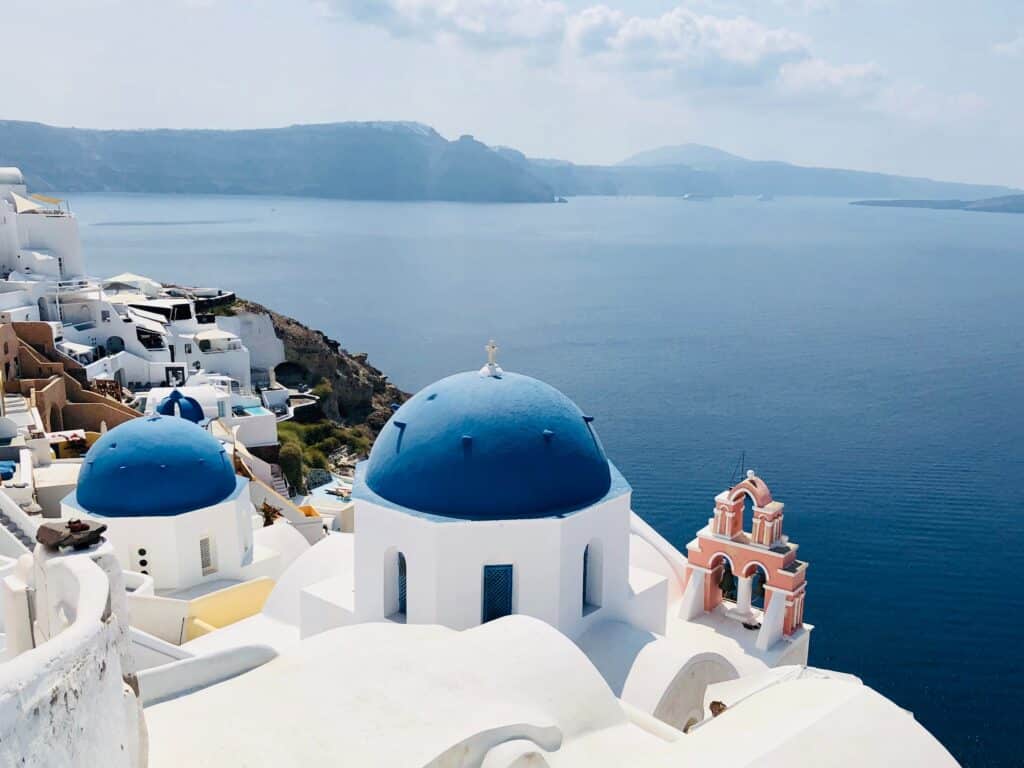 Mykonos is popular for its nightlife and impeccable beaches, while Santorini is romantic and luxurious – the perfect destination for honeymooners to lounge in private pools overlooking the caldera. Those who want to experience other parts of the Cyclades might enjoy Milos, which is home to Kleftiko caves, Tinos and the famous Virgin Mary church. Not discounting the larger islands like Naxos and Syros, making up the archipelago's capital, or the smaller ones that see very little tourism, like Sikinos.
2. Crete
Situated nearly halfway between Europe and Africa is the largest and southernmost of the Greek islands – Crete. With its distinct customs, climate, accent, and food, Crete could be its own country. Since there's much to experience on this island, most of Crete's visitors tend to dedicate their entire trip to the 160-mile-long island instead of venturing off to other archipelagos.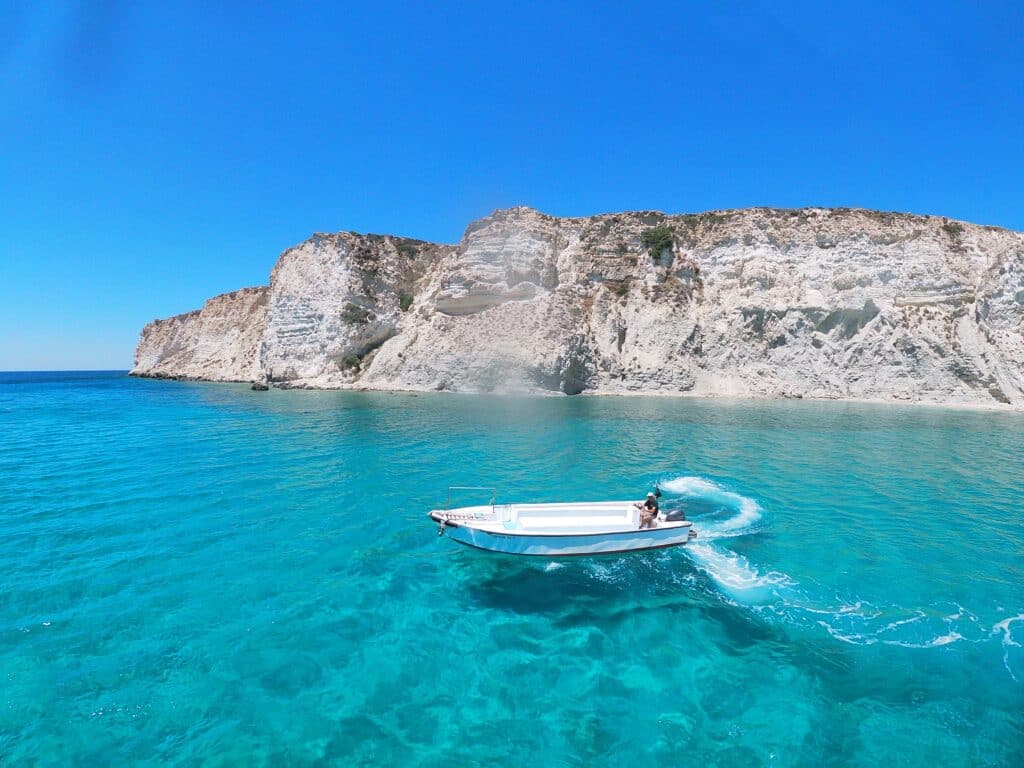 Crete has two main airports, which means there's easy access from Athens. And once you're there you'll want to rent a car – it takes about six hours to drive from one end of the island to the other. Did someone say road trip?
Make sure you explore beaches like Elafonissi, with its otherworldly pink sands, and Elounda, which is famous for its 5-star beach clubs. If you're up for a hike, the Samaria Gorge takes you on a gorgeous 5–7-hour hike through landscapes filled with cliffs and streams, or perhaps a stroll through the wildflowers along the dreamy pathways of the mountain villages. Do not miss out on a trip to the ruins of the Palace of Knossos – home of the Minoan empire and the ominous Minotaur monster. And wine lovers should not miss the chance to indulge on some Cretan wines at the Boutaris winery.
3. The Ionian Islands
If you're a fan of greenery then the Ionian Islands will be the most beautiful of the Greek islands to you. The lush "Seven Islands", or Eptanissia, puts on an incredible show of local arts and culture, music, food, and architecture for its visitors.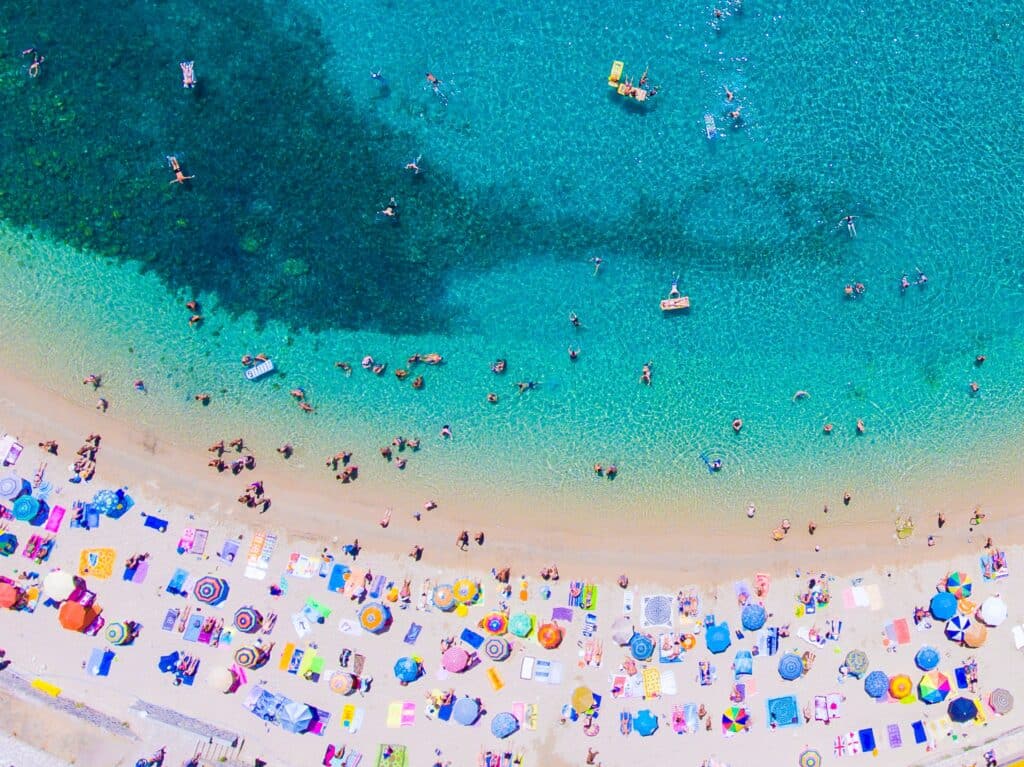 Wander the streets of the UNESCO protected Old Town in Corfu to take in the majesty of the Greek islands. Paxos and its little olive tree-laden region is not to be missed either. To catch a glimpse of wild horses running around the center of Mount Aenos, stop off at the largest island, Kefalonia. Or take a break at Zakynthos, home to Shipwreck Beach, which is only accessible by sea.
Greek mythology lovers should definitely give Ithaka a visit, known to Homer fans as the home of Odysseus. And lastly, the outlier, Kythera – which looks like it belongs more to the Cyclades Islands than the Ionian's. All in all, the Ionian Islands easily slips into the list of most beautiful Greek islands.
4. The Northeast Aegean Islands
This collection of 13 Greek islands – with the 5 most notable being Samos, Ikaria, Limnos, Lesvos, and Chios. It is also the closest part of Greece to neighboring Turkey. A trip to the Northeast Aegean Islands rewards its visitors with remarkable beaches and natural wonders like volcanic rocks and thermal springs.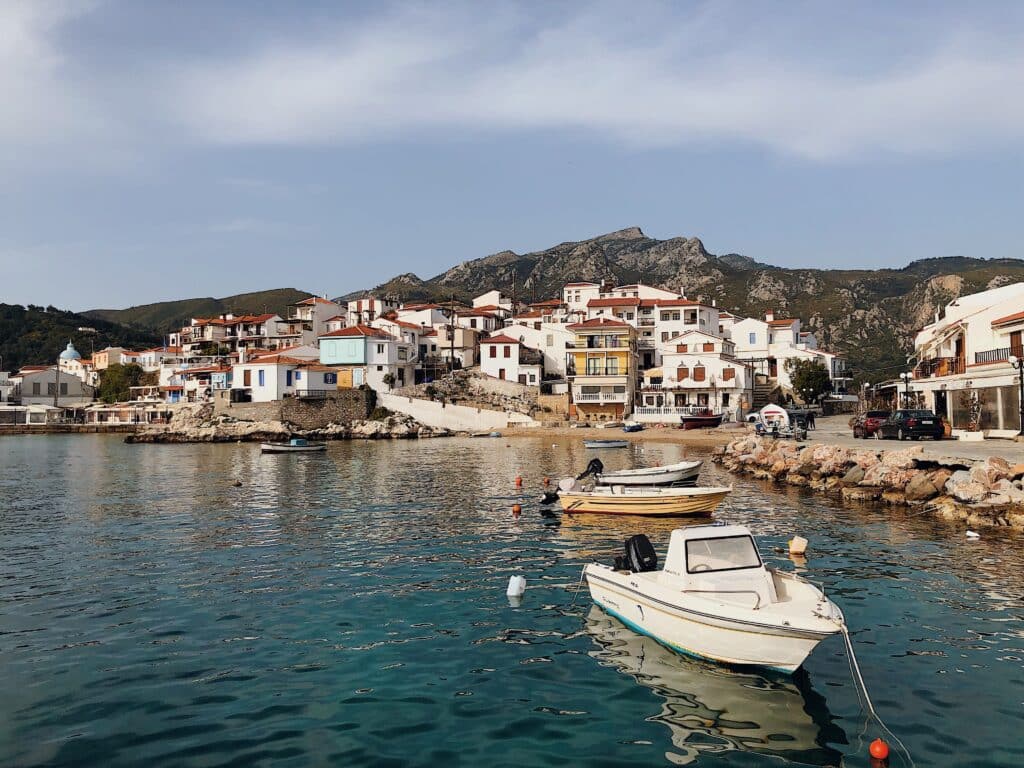 Make sure you stop off at the petrified forest and the magnificent castle in Lesvos. There are also archaeological sites such as the Temple of Hera on Samos, the acropolis on Thassos, and the ancient city of Ifestia on Limnos, not to mention the volcanic rock and sand dunes on Limnos. It is clear that the rich history is one of the reasons why these islands feature among the best islands to visit in Greece, but their waters offer an equal reward, with the likes of Keros Beach on Limnos – which is known as one of the best places in Europe to kite or windsurf. There is also Seitani coves on Samos, and white-sand Seychelles on Ikaria which are lovely for swimming.
5. The Dodecanese Islands
Getting its name from the Greek number 12 (dodeca), it's no surprise that the Dodecanese Islands consist of 12 main islands and multiple smaller ones. The two largest being Kos and Rhodes, the smaller 10 might be less discovered but are just as stunning.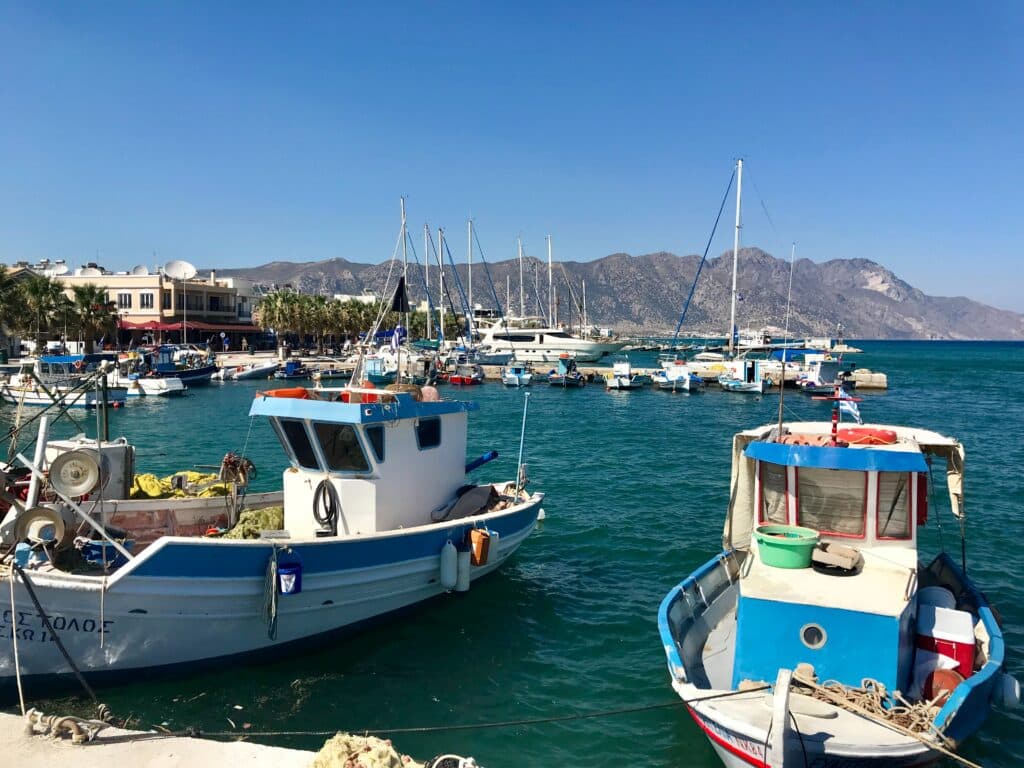 Known for its incredibly preserved walled city, Rhodes stuns visitors with Crusader castles and its ancient synagogue. While the town of Lindos, offers an ancient Greek acropolis atop a hill, a medieval village in the middle, and a modern town on its beach at the bottom. Make sure you visit the mansions of Kassos, the bright houses of Kastelorizo, and the hilltop Chora of Astypalea – one of the prettiest fortified villages in Greece.
Getting Around the Islands In Greece
While most of the islands in Greece have airports, not all are international. Many are visited by mainly domestic airline carriers such as Aegean Airlines, and you can only fly in from Athens or surrounding islands. But some of the most popular places on this list of the best islands to visit in Greece do have international airports, where travelers can fly directly from hubs like Europe and the Middle East – like Crete or Santorini.
Ferrying is a simple way to travel between islands, especially if you plan on staying within one archipelago. But it's also possible to rent a car in Athens, or on one of the islands and drive it onto the ferry, turning your island-hopping adventure into a seafaring road trip. You will need an international driver's license to rent a car on one of the islands.
When Is the Best Time to Visit The Greek Isles
If you want pleasant weather but still want to avoid the crowds, then make sure you plan your trip during May, June, and September. Peak season on islands in Greece is from mid-June to mid-September, and this time offers more ferry and flight choices, as well as more restaurants and bars to frequent – bearing in mind, you'll be competing with tourists and high prices.
In addition, each island group has varying weather conditions. For instance, Crete has the warmest climate year-round, meaning it's lovely to visit even during the late fall or winter months. Also, some islands like Santorini, get quiet during off-seasons running from November to March.
Below is an overview of the best Greek islands to visit at different times of the year.
March, April, October, and November: This is shoulder season, and the busier islands are quieter but still buzzing. Santorini, Crete, and Rhodes are the best Greek islands to visit.
May, June, and September: The Greek islands offer lovely weather in the months before and after peak season. Offering an excellent time to see the islands, save money, and avoid the crowds. Santorini, Rhodes, Corfu, and Crete are great choices during this time.
July and August: These are the busiest and hottest months. If you enjoy beach parties and clubs brimming with warm bodies, then Mykonos is the place for you. This is also the best time to visit less busy islands like Milos and Ikaria, which have short tourist seasons.
December, January, and February: Most Greek islands are quiet during winter months, but Crete and Santorini still offer plenty to do with lots of open places to stay and enjoy the beauty of the Greek islands.
While it is next to impossible to choose the best islands to visit in Greece, these gems are a good place to start.