When it comes to islands in Thailand – there is no shortage. Thailand has approximately 1,430 islands. Yes, that's right, 1,430 islands. And while some of these consist of just a few square meters of limestone jutting out of the sea, others are over 150 square kilometers in size.
But rest assured, whichever islands in Thailand you visit there will be a number of powder-soft sandy beaches, rustic beach bars, and swaying coconut palms as turquoise water laps the seashore. Each island is different from the next; here, we try to match the best islands in Thailand with each occasion. Whether you want to party until sunrise, scuba dive in crystal clear waters, indulge in your inner Thai foodie, or escape from the world and enter a romantic breakaway on one of the most beautiful islands in Thailand – there's one for you.
7 Breathtaking Islands in Thailand to Add to Your Bucket List
1. Phuket – The Best Island In Thailand for Living La Vida Loca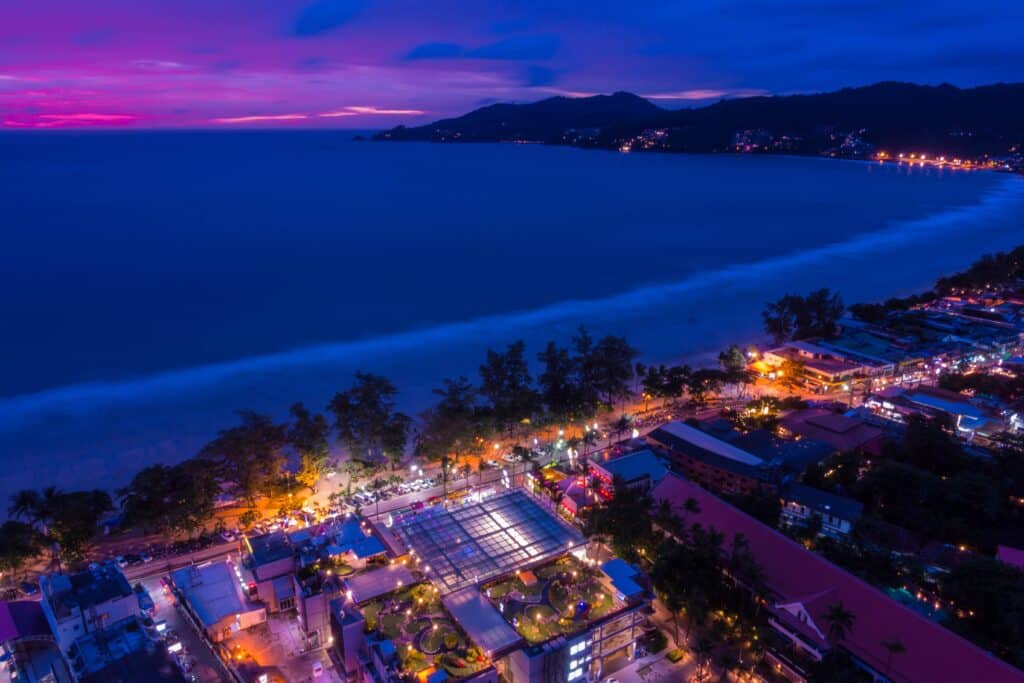 Glamorous Phuket offers up every Western convenience on a silver platter. From celebrity-chef restaurants to six-star resorts with private butlers and even world-class plastic surgery, Phuket is ideal for the traveler that wants it all.
As the biggest and busiest island in Thailand, its popularity means it can be overcrowded at times. But it does have enough cosmopolitan charm to entice visitors time and time again, including designer boutiques and world-class eateries like Acqua, which offers incredible views out over the Andaman Sea.

Not to mention the beaches. Phuket boasts some of the most beautiful beaches of all the islands. Many have been taken over by international resorts, and you'll find stylish sun-loungers and upscale beach bars dotted along the coast. But if you are searching for a beach in Phuket that's a bit more laid-back, then the stunning Kata Noi will tickle your fancy.
2. Koh Lipe – The Best Island In Thailand for Honeymooners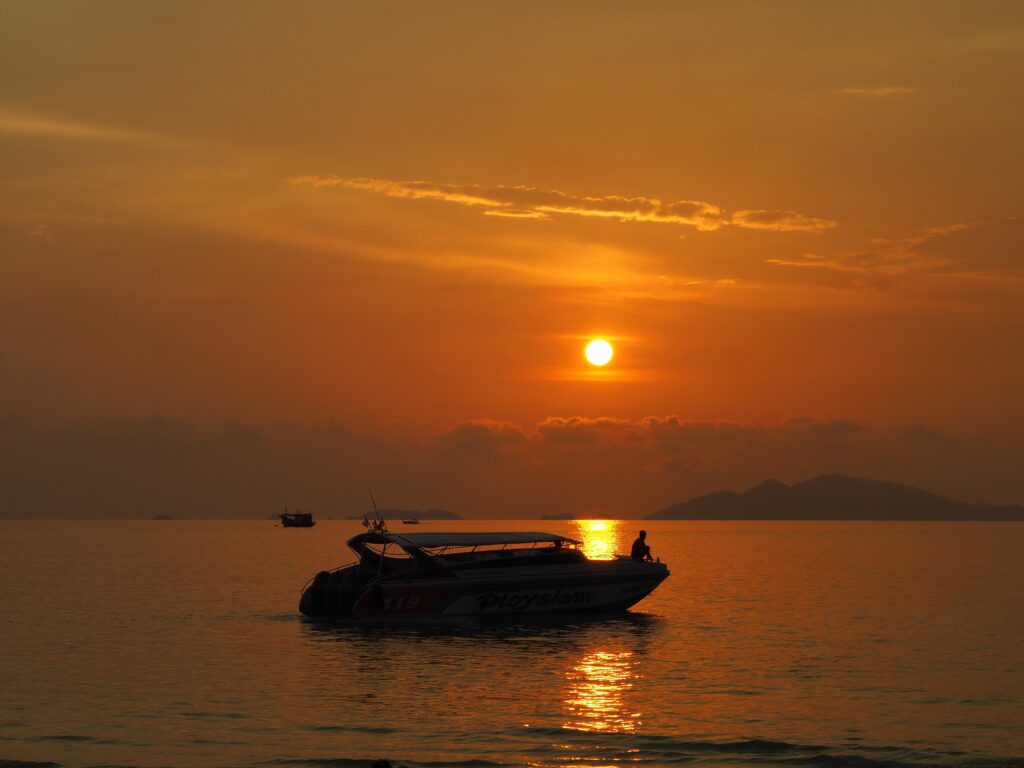 Koh Lipe is calling all hopeless romantics to its beautiful shores. The quintessential image of Thai islands is Koh Lipe. Maybe it has something to do with the fact that it's said to have the most beautiful beaches in Thailand. But honeymooners should definitely give this stunning island a visit if they're searching for a dreamy spot that offers luxury hotels, picture-perfect beaches, and a feeling of seclusion.
Another charming factor is that Koh Lipe is small enough to explore on foot. Imagine strolling hand-in-hand with your loved one around the islet. If you are in the mood to experience some island nightlife, Pattaya Beach is the busiest of the island's beaches. And Sunset Beach, the quietest beach on Koh Lipe, is best if you want a secluded spot to sunbathe and frolic in the water with your significant other.
3. Koh Yao Islands – The Best Islands In Thailand for Off-The-Beaten Track Adventures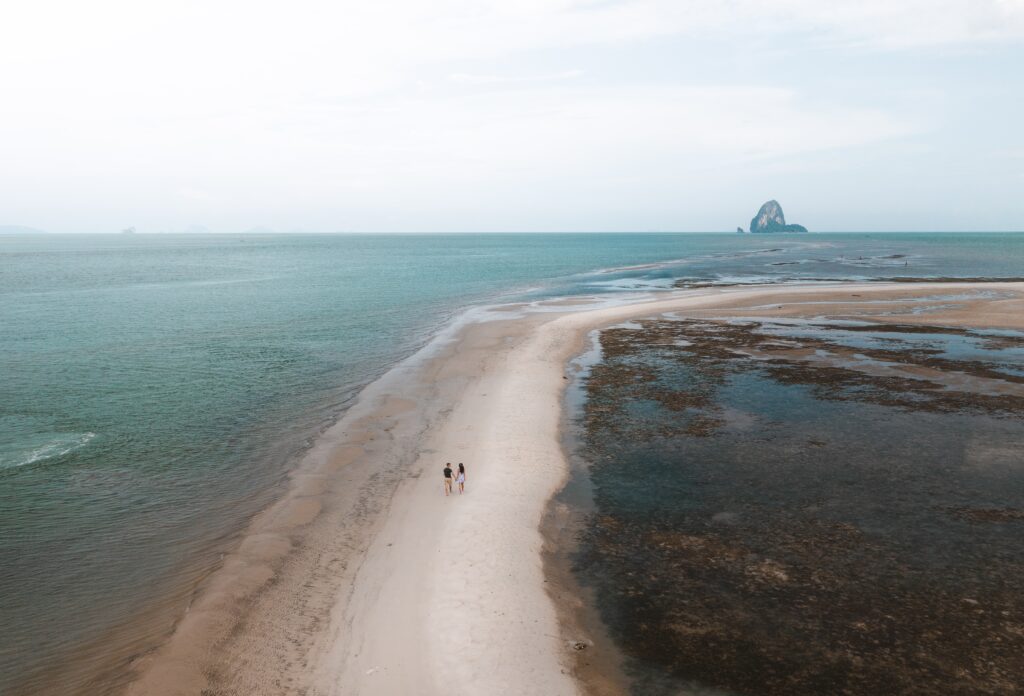 Despite the proximity to Phuket (just a 30-minute speedboat trip), the twin islands of Koh Yao Yai and Koh Yao Noi couldn't be more different. You won't find glitzy beach clubs but rather sleepy fishing villages that line the shores. There isn't much to do or see – besides empty sands, and that's precisely their charm.
Both islands are a mishmash of rubber plantations, rice paddies, and deserted beaches. Spend your days meandering the dirt tracks by scooter and stop off for some Thai iced tea overlooking the mangroves. You're more likely to cross paths with a herd of water buffalos than people. Make sure you feast on freshly caught seafood in one of the restaurants lining the main roads.
Related Read: The Best Private Pool Villas in Thailand
4. Koh Tao – The Best Island In Thailand for Scuba Diving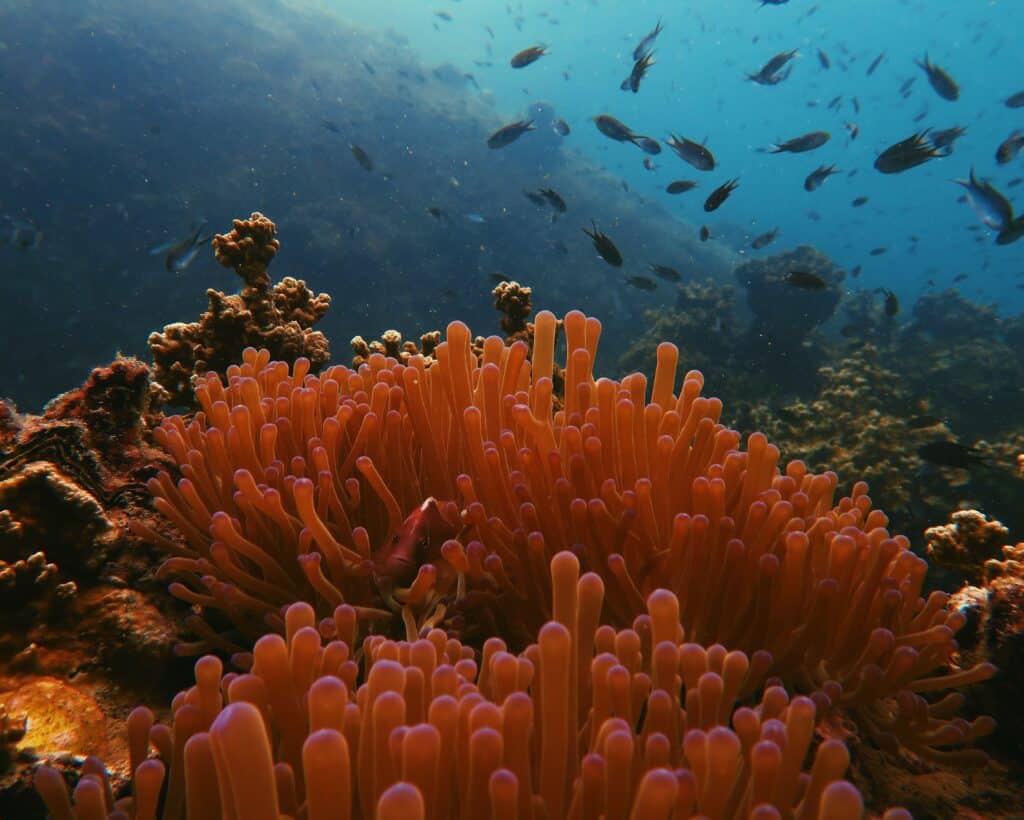 Not only is this one of the most beautiful islands in Thailand, but it's by far the best for scuba lovers. The coastline of Koh Tao or "Turtle Island" is lined with little beach coves, quaint lantern-lit restaurants, and scuba shops. Most of the visitors are here to dive. In fact, the island is one of the world's top places to learn how to scuba dive – and because there are so many scuba diving shops – it also makes it one of the cheapest.
If you're a rookie, sign up and get your PADI or SSI Open Water certification. It will typically take four days and includes four ocean dives. But if you don't have the time to commit to a full course – most schools offer a one-day Discovery Dive. Certified scuba divers can take advanced courses on night diving, shark diving, or Nitrox diving. Phoenix Divers is one of the top scuba diving shops on Koh Tao Island. Instructors teach in a variety of languages and children's courses are available too.
But even if you're not a scuba diver, the island still has an irresistible charm and excellent nightlife.
5. Koh Phi Phi – The Best Island In Thailand for Solo Travelers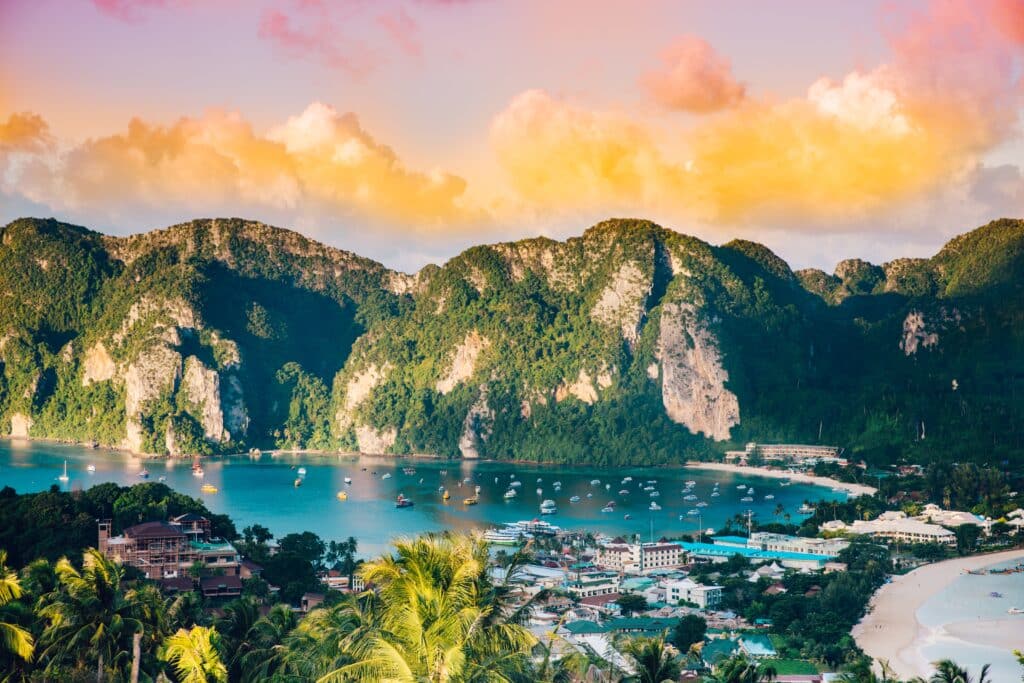 Solo or single travelers hunting for the best islands to visit in Thailand should stop off at Koh Phi Phi. Despite its recent tsunami devastation, the island is almost entirely rebuilt. With a reputation for good vibes and a plethora of activities to try (like snorkeling and cliff-jumping), Koh Phi Phi is a magnet for young, energetic crowds who have a taste for the finer things in life.
Days are spent sunbathing, swimming, and exploring. And evenings are spent shopping and hanging out at beach bars while Thai dancers juggle with fire. Even if you arrive on your own, there's a good chance you won't be alone for long.
6. Koh Pha Ngan – The Best Island In Thailand for the Free Spirited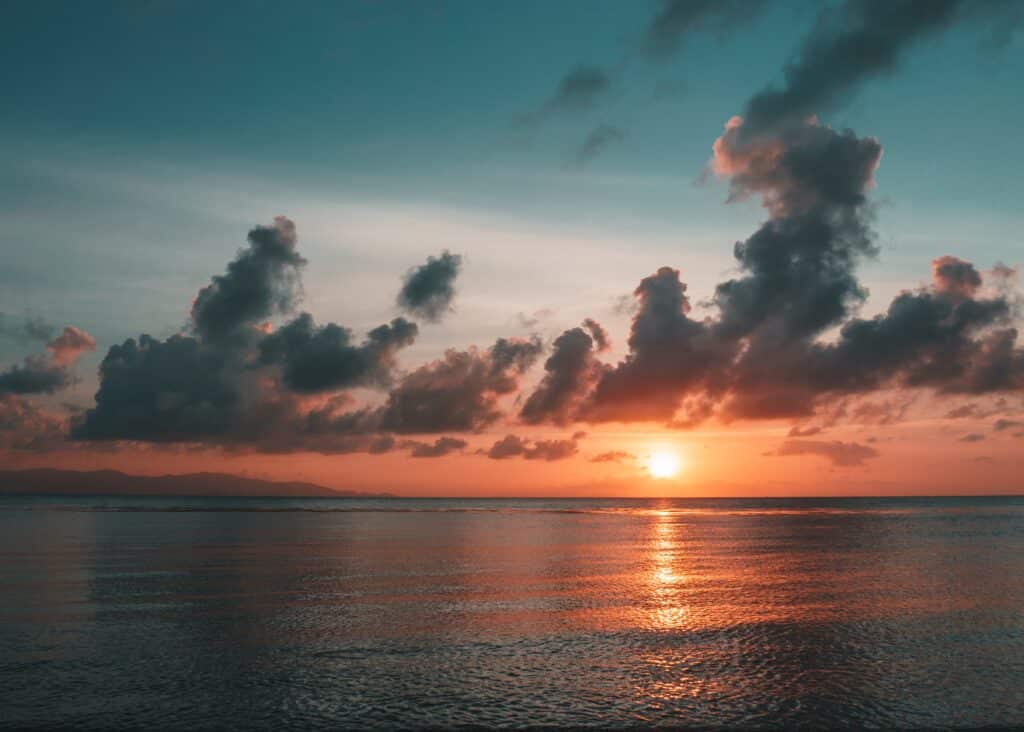 If your perfect holiday equals three-day long parties on the beach, then Koh Pha Ngan is the best island for you. Notorious for its full moon parties at Haad Rin's Sunrise Beach, this Thai island is for free-spirited travelers who moonlight as party animals. In peak season, the island welcomes 20,000 visitors dancing under the full moon. If you miss the moon in her glorious fullness, don't worry – there's also half-moon and black-moon parties in between. Basically, there's always something happening at the island's beach and cocktail bars any night of the week.
The next day, you can rest in the shade of a palm tree and indulge in a Thai massage.
7. Koh Lanta – The Best Island In Thailand for When You Simply Can't Decide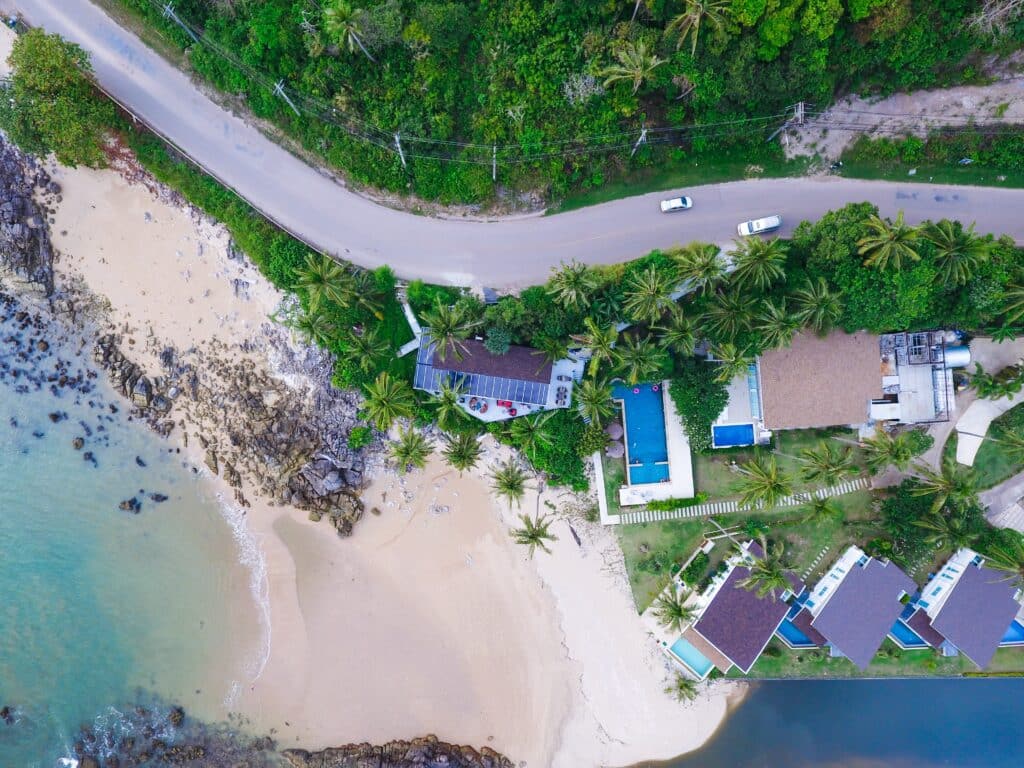 When it comes to the best islands to visit in Thailand, Koh Lanta is easily one of the best all-rounders. The island itself is actually made up of several little islands, the most popular one being Koh Lanta Yai. Why is it the best? Well, what about the nature reserves and beaches where you won't see another soul. Or how about accommodation to suit every budget and style? And if you're bringing the kids along, the waters here are calm, and the island is safe.
Soak up the sun on beautiful beaches. Enjoy some world-class diving. Get a divine massage. Grab a drink (or a few) at one of the fun beach bars. Kayak through a mangrove forest. Eat fresh seafood with the locals. And more! Koh Lanta really has everything you could want on your Thai holiday.
When it comes to the most beautiful islands in Thailand or the best islands to visit – it's hard to pick when you're spoiled for choice. But these islands in Thailand certainly make up the best.