After over a year of sticky travel regulations such as wearing masks, canceled vacations, and quarantine after quarantine, globetrotters are eager to take to the skies. We still have no definitive answers, but the roll-out of the COVID-19 vaccine brings a renewed sense of hope. While interest in being vaccinated might vary, the desire to travel does not, for the most part anyway.
A Hilton study released in October 2020 suggests that 95% of Americans miss traveling – and that's just a fraction of the global population. However, those who can't or won't get vaccinated might not be able to share in routine travel experiences once again.
It goes without saying that the choice of whether or not to vaccinate could affect future travel plans. However, another big question on everyone's lips is: will the COVID-19 vaccine become a travel requirement?
COVID-19 Vaccine – Where Do Global Officials Stand?
The World Health Organization (WHO) regularly issues position papers on vaccines against diseases that impact the global population's health. A recently published report titled Interim position paper: considerations regarding proof of COVID-19 vaccination for international travelers presents the organization's position on advisable requirements for COVID-19 vaccinations. The paper puts forward ethical, legal, technological, and scientific considerations on the possible introduction of proof of COVID-19 vaccination for international travelers, under the International Health Regulations (IHR).
Currently, the organization does not recommend introducing proof of COVID-19 vaccinations for international travel – whether as a condition for departure or entry. This is in large part due to various unknown variables concerning the efficacy of vaccinations. They also recommend that people who have been vaccinated should not be considered exempt from complying with other standard travel risk-reduction methods.
The WHO states that these temporary recommendations follow advice from the International Health Regulations Emergency Committee. These recommendations will be reviewed in three months or at the next meeting of the Emergency Committee.
The Airlines Mean Business
However, the airlines could make moves independently without official involvement if they decide to implement a proof of vaccination as a travel requirement. While some airlines are awaiting advisement from national standpoints, many airlines are keen to get air travel back on track.
According to The Associated Press, officials from Qantas – Australia's largest airline – have said that once vaccines are widely accessible, they will be a requirement for passengers. The company's CEO, Alan Joyce, said the airline is developing methods to electronically verify if people have received the necessary vaccine for their intended destinations.
And Qantas is not alone in this initiative. South Korea's largest airline, Korean Air, also announced it could require vaccinations, reasoning that governments would likely require vaccines as a pre-requisite to lifting quarantine requirements for new arrivals. Air New Zealand has shared the same sentiments.
The International Air Travel Association (IATA) hasn't taken a stance on vaccination requirements yet. Still, it recommends testing as the best method to curb viral transmission and safely reopen international borders.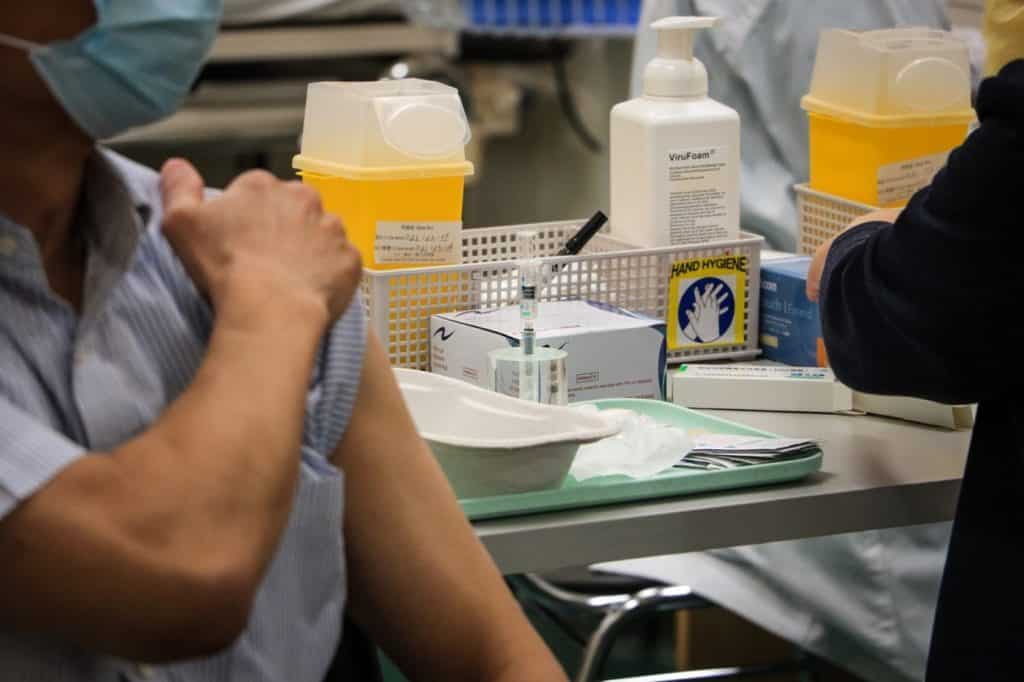 We Need Global Immunization
Travel or no travel, the world needs immunity, and it won't be quick or easy. According to the People's Vaccine Alliance, rich countries secured 54% of the most promising vaccine candidates, even though they only make up 14% of the global population.
If this isn't addressed, only 10% of the population in 67 developing countries can be vaccinated this year. Putting citizens of popular tourism destinations like Kenya, Sri Lanka, and Cambodia at risk.
Right now, yellow fever is the only disease mentioned in the International Health Regulations (IHR) for which countries can request proof of vaccination for international travelers (Annex 7 of the IHR). Additionally, the World Health Organization (WHO) issues Temporary Recommendations every three months, which allow certain affected countries to require proof of polio vaccinations for international travelers.
While no countries have announced a mandatory travel requirement yet, this may become a reality as soon as more people receive the vaccination. And while the equal distribution of the vaccinations is questionable, more people will be vaccinated.
A recent survey released by market research firm Ipsos revealed that people are likely to embrace the vaccine in higher numbers – America (69%), China (80%), Mexico (77%), the U.K. (77%) and Australia (75%). In comparison, Russia (43%) and France (40%) showed the lowest intention to get vaccinated.
Is This Key To Regaining Traveler Confidence?
As vaccinations continue to roll out, global jet setters will need to practice patience. But airlines and travel companies are likely to view proof of COVID-19 vaccination as integral to regaining consumer confidence in travel.
WHO has said that if the requirement of proof of vaccination is introduced in the future, it will follow IHR provisions. Besides, vaccines must be approved by the organization, be of suitable quality, as well as being universally available. Only time will tell if all of these factors will line up. Until then, the number of people getting COVID vaccinations will increase and perhaps this will bring us all one step closer to a life resembling normalcy.