When the coronavirus pandemic first hit the globe in late 2019, vaccinations weren't a thought in most people's minds. But now, the very word vaccination seems synonymous with COVID-19.
Researchers worldwide have been working at record-breaking speed to produce a COVID-19 vaccine. Nearly a year after the pandemic first struck the globe, it finally became a reality. And in November of last year, the world received the long-awaited news that the first COVID vaccines were ready to roll out. As of 8 January 2020, countries and organizations around the world have reserved 12.5 billion doses.
The media is rife with news surrounding the pandemic and various vaccination models, so what do we know?
What is the Status of a COVID-19 Vaccine?
Several of the various vaccine candidates falling under the scope of large-scale clinical trials have since been approved for emergency use in countries like the United States, Russia, the United Kingdom, and China.
Simultaneously, there are over 150 other potential vaccine models in preclinical advancement by big pharma, academic institutions, and government agencies – all being tracked by the World Health Organization (WHO).
The United States and China are leading the search for a vaccine – with almost half of the vaccines that reached clinical trials being developed by companies and research groups in the respective countries.
In March of 2020, Moderna Inc. became the first vaccine used in a human trial in Seattle. And after appearing highly effective in large-scale trials, it was quickly approved for emergency use in the United States.
After showing similar promising results in early December, Pfizer-BioNTech COVID-19, a vaccine developed in partnership with US pharmaceutical giant Pfizer and German company BioNTech was sanctioned for distribution in several countries. In China, Beijing approved a number of its vaccine candidates for limited use. Russia faced criticism from scientists worldwide when they approved two vaccines before testing them in large trials.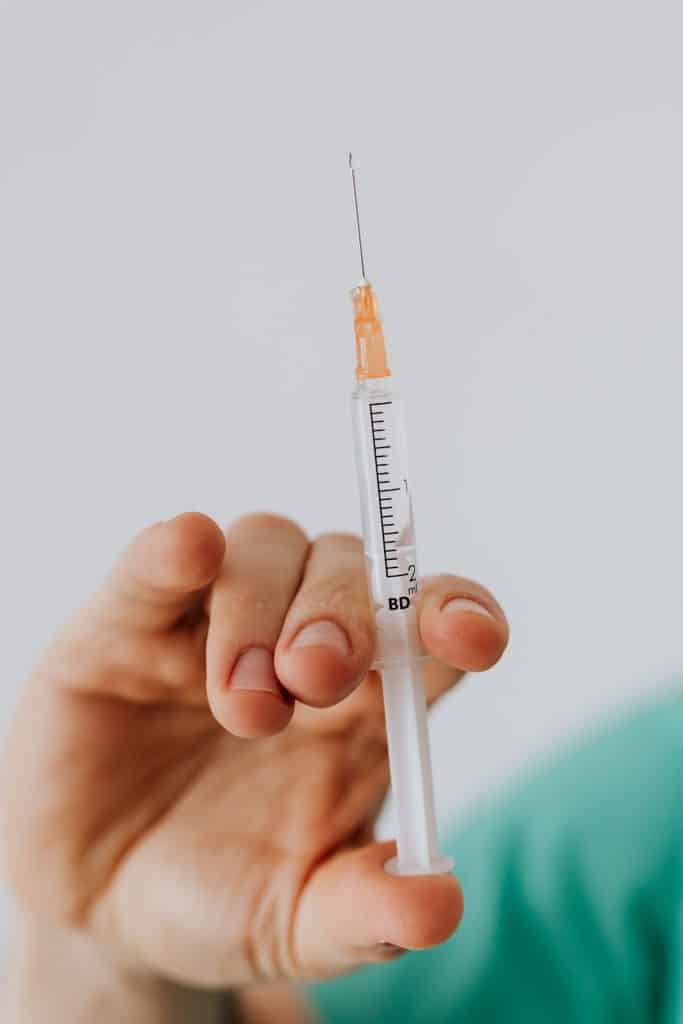 Also, many vaccine models are being produced in Germany, Australia, and the United Kingdom. With the latter's University of Oxford and British-Swedish firm AstraZeneca working on a model (AZD1222) currently being tested in large-scale trials in India, South Africa, Brazil, the UK, and the United States. AstraZeneca announced in December, they will combine forces with one of the Russian vaccines to improve overall protection.
Both the US vaccines – Pfizer and Moderna Inc. – were found to be highly effective at preventing COVID-19 in clinical trial participants, with both two-dose vaccines proving to be within a 94-95% effectiveness rate. Whereas on the other side of the spectrum, China's Sinovac vaccine trial results proved that it was less than effective.
All the while, the WHO is closely monitoring all these developments in the hopes to provide global access to a successful vaccine candidate through their COVID-19 Vaccines Global Access (COVAX) Facility. However, there are some doubts that COVAX won't be able to facilitate equitable access and distribution of these vaccines due to financial concerns. Only time will tell.
How are the Vaccines Being Distributed?
The World Health Organization has set out a plan of action that suggests which individuals should be a priority. It focuses on frontline healthcare workers and the elderly. And most countries that have access to vaccinations plan to follow a similar version of these guidelines. For instance, the United States intends to distribute first to healthcare workers and staff, as well as patients at long-term care facilities, and then people of 75 and older and frontline essential workers.
The Duke Global Health Innovation Center (supported by the Bill & Melinda Gates Foundation) has provided weekly updates on vaccine pre-purchases across the globe and shared their research findings through their Launch and Scale Speedometer.
It is important to note that according to their latest research, current models anticipate that there will not be sufficient vaccinations to cover the world's population until 2023 or 2024. While production capacity can be widened with dedicated financing, this can only happen to a certain extent.
Is the COVID-19 Vaccine Safe?
Naturally, safety is a major concern among health officials and experts. In most instances, trial participants have experienced mild side-effects after vaccination, such as fever, chills, headaches, muscle aches, and pain, as well as injection-site pain. Keeping in mind that these symptoms are temporary and consistent with side effects that people usually experience from other vaccines, like the flu shot.
The CDC explains that typically as soon as a vaccine is authorized, safety monitoring systems keep an eye out for adverse cases. If one is found, officials will assess whether this is a real safety concern and make necessary vaccine adjustments. In other words, the world needs to expect a trial-and-error situation. Typically, the entire process takes 8-15 years, making the expedited development of multiple vaccine models unprecedented.
How Much Does the Vaccine Cost?
Developing vaccines isn't an easy task – it requires a significant amount of input and scientific expertise, which understandably can be a costly effort. Some of the vaccines currently being made use a special biochemical agent – these are in rare supply worldwide. mRNA technology vaccines are also expensive because they use novel technology, while vaccines developed using DNA vector technology require additional handling costs.
Another thing that will factor into costing is its country of origin, the shipping required, and the medical knowledge to administer and handle the vaccination. In addition, storage investments such as dry ice facilities will incur more expenses.
Naturally, wealthier countries with better healthcare provisions will be able to vaccinate their citizens through government funding. In contrast, populations of poorer countries might need to rely on their private medical aids or wait for organizations such as COVAX to intervene.
We can only hope that as organizations continue to develop various vaccination models, a more cost-effective option will arise.
Can You Contract COVID-19 After Getting the Vaccine?
Right now, this is unclear. However, more details on the vaccine's effectiveness will naturally come to light during the rest of the trials.
It is important to note that officials are still urging vaccinated people to continue following pandemic-era policies. Don't discard your mask and disregard other preventative measures like social distancing and sanitization. These will always play a significant role in stopping the virus for quite some time.
Do I Need the Vaccine If I Already Had COVID-19?
The verdict is still out when it comes to how long you are protected from COVID-19 after a previous infection — what's referred to as natural immunity. However, according to the CDC, early evidence suggests a natural immunity from COVID-19 may not last very long. So, people may be advised to get a COVID-19 vaccine even if they did contract the virus.
Do the Vaccines Hold Promise?
As the global waiting game begins, the COVID-19 vaccine has been met with skepticism and excitement, and many wonder what the way forward will be. Well, without COVID-19 vaccines, health and safety measures such as social distancing and self-isolation will likely be a reality for the time being. Perhaps a future where life returns to some semblance of normalcy is in the pipeline, but some countries are set to get there quicker than others. In the meantime, a little bit of patience and a lot of hand sanitizer will go a long way.