When it comes to global issues like the COVID-19 pandemic, every person is responsible – every action counts towards slowing the spread of the virus. The same goes for the fight against misinformation.
The World Health Organization (WHO) has identified this phenomenon as an infodemic. In fact, WHO has said that the COVID-19 related infodemic is as dangerous as the disease itself.
Consequences of an Infodemic
False preventive measures like traditional Chinese medicine, African remedies, and fake treatments all counteract the fight against the virus. In addition to this, conspiracy theories accusing China of producing the virus, blaming 5G cell towers for spreading the illness, and unjustly pointing the finger to Bill Gates for causing the pandemic in order to sell a vaccine may all have repercussions that transcend the public health system.
Sensationalized facts, rumors, and myths like these only serve to feed public panic and confusion and incite new forms of xenophobia and racism – both online and offline. People don't know who to trust and become more susceptible to manipulation and cybercrime as a result. So how can you guard yourself against COVID misinformation and help stop the infodemic?
Countering the Spread of Misinformation
Global and national health officials and tech giants have put several measures in place to prevent the circulation of fake information about the coronavirus.
Google keeps internet users safe by deleting misleading information about the pandemic from advertisements, Google Play, Google Maps, and YouTube. Twitter is ensuring users are safe and informed by monitoring conversations to guarantee that keywords and search terms lead people to accurate sources and verifying that accounts are trusted sources of information on COVID-19.
WHO has released a health alert on WhatsApp and a chatbot on Facebook Messenger to supply credible information on the pandemic. The United Nations is leaving no stone unturned in combating misinformation and cyber-criminals exploiting the crisis. The United Nations Development Program supports the #CoronaVirusFacts Alliance, joining the forces of over 100 fact-checkers from over 45 countries in the International Fact-Checking Network.
Meanwhile, Asian countries quickly imposed criminal prosecutions linked to the COVID-19 infodemic, and Québec made a fact-checking service, the Rumour Detector, accessible to the public. WHO utilizes its current network, EPI-WIN, to detect misinformation in several languages, and requests technology platforms filter out false news and promote information from reliable sources.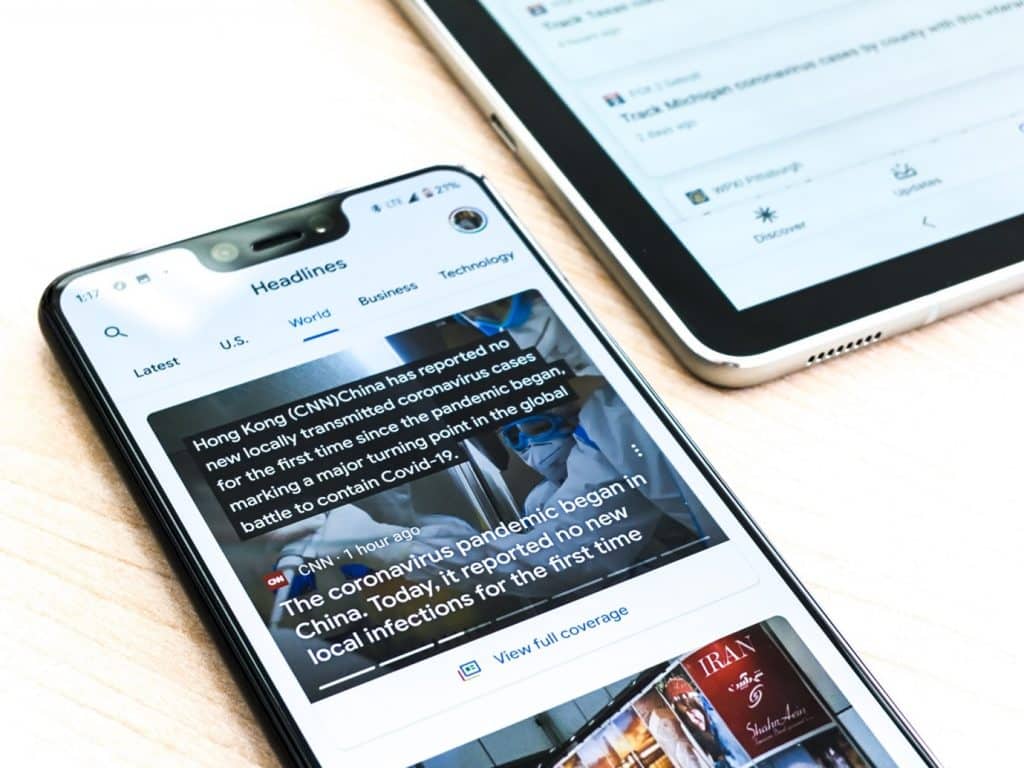 Facts Not Fiction
When you are overwhelmed by a constant flood of information, it can be challenging to remain critical. However, staying alert and acting against misinformation is everyone's responsibility. We can reduce the scope of false news and mitigate the spread of the COVID-19 infodemic. But, what can you do to stop the infodemic and ensure you are only referring to trusted sources?
Well, it only takes a few clicks to uncover fake information. And obtaining credible information is possible as several trusted sources of evidence-based information exist, including the COVID-19 Alert on Google, the WHO online information platform, and the COVID-19 Poynter resources.
Here is how you can do your part to stop the spread of misinformation:
Be critical when you use social media platforms – in other words, don't believe everything you see. Likes and shares don't mean a post is credible.
Don't spread fake news within your online networks – always take the time to verify the information.
Internet users are spending more time online than ever and it is essential that every person does their part to combat the spread of fake news. While these seem like simple gestures, your network will be less exposed to the infodemic if you continue to remain vigilant and share accurate information.
The World Health Organization has provided several tips for navigating the infodemic and identifying false information.
Assess the source – where is this information coming from?
Go beyond the headlines – sometimes headlines are intentionally misleading and exaggerated.
Identify the author – search the author online. Are they real and credible?
Check the date – is the story recent and up-to-date with current information?
Examine supporting evidence – credible stories always back their claims with facts.
Check your biases – what did you think when you discovered this information? Did it go against something you feel or think?
Turn to fact-checkers – when in doubt, always consult trusted fact-checkers, like the International Fact-Checking Network.
The infodemic is as real as COVID-19. And as with any disease, we must take every insurance to flatten the curve. Viral fake news can cause much more damage than people are aware of, and while challenging to control, vigilance is one of the best approaches to eliminating the spread of misinformation and fake news.