COVID-19 can easily be labelled one of the biggest stress-inducing events to impact the globe in recent years. The pandemic has brought on more chaos than most people anticipated. Lives have changed forever; and while the uncertainty and COVID-related anxiety has undoubtedly affected many aspects of our lives, sleep might be the most overlooked change.
The pandemic has led to many disruptions, and it's understandable that the importance of sleep has taken a back seat. However, sleep is still essential to our wellbeing.
COVID-Related Anxiety and Sleep Challenges
People have suffered from insomnia and poor quality sleep since before the coronavirus. However, the pandemic has created a number of challenges for people who previously never struggled to sleep.
A journal published in the NCBI titled, "The acute effects of the COVID-19 pandemic on insomnia and psychological symptoms", included findings that revealed very high rates of clinically-significant insomnia (20%), acute stress (15.8%), anxiety (18.5%), and depression (24.5%).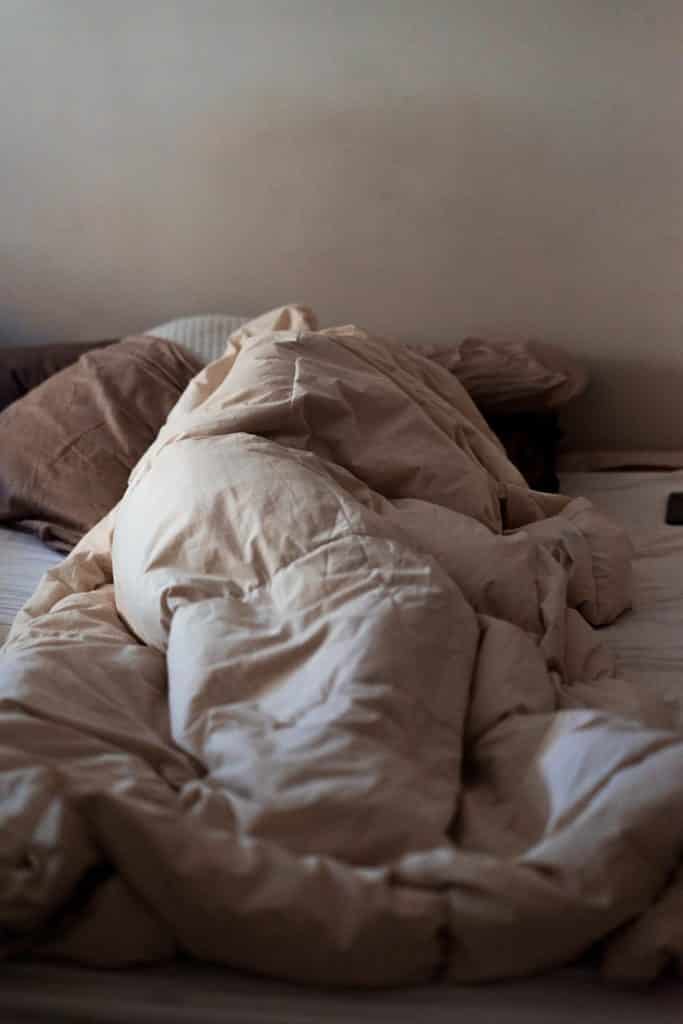 Some of the most obvious challenges posed to our sleep have been:
Social distancing, business and school closures, quarantines, working-from-home. These are all profound changes to our everyday routines.
The crisis has caused many people to feel isolated and depressed, and as a result, this could cause significant sleeping problems.
From the fear of contracting the virus to economic concerns, worries created by coronavirus are also causing insomnia.
Recommended Read: How to Overcome Remote-Work Fatigue
Why is Sleep Important During a Pandemic?
Sleep is always essential, but at this moment specifically, it has a significant impact on your immune system. Both your physical wellbeing and the effective functioning of the body's defense system depend on sleep. Getting a good night's rest is also a crucial enhancer of your emotional wellbeing – aiding in fighting stress, depression, and anxiety.
Simply put, your quality of sleep directly affects your body's ability to protect you from diseases, including COVID-19. This means besides all the obvious hygiene practices we have implemented to combat the spread of coronavirus, your sleep health could, in essence, be another way to stay safe.
There are many things people can do to ensure they receive quality sleep. Start out by implementing a few of the below tips or lifestyle changes.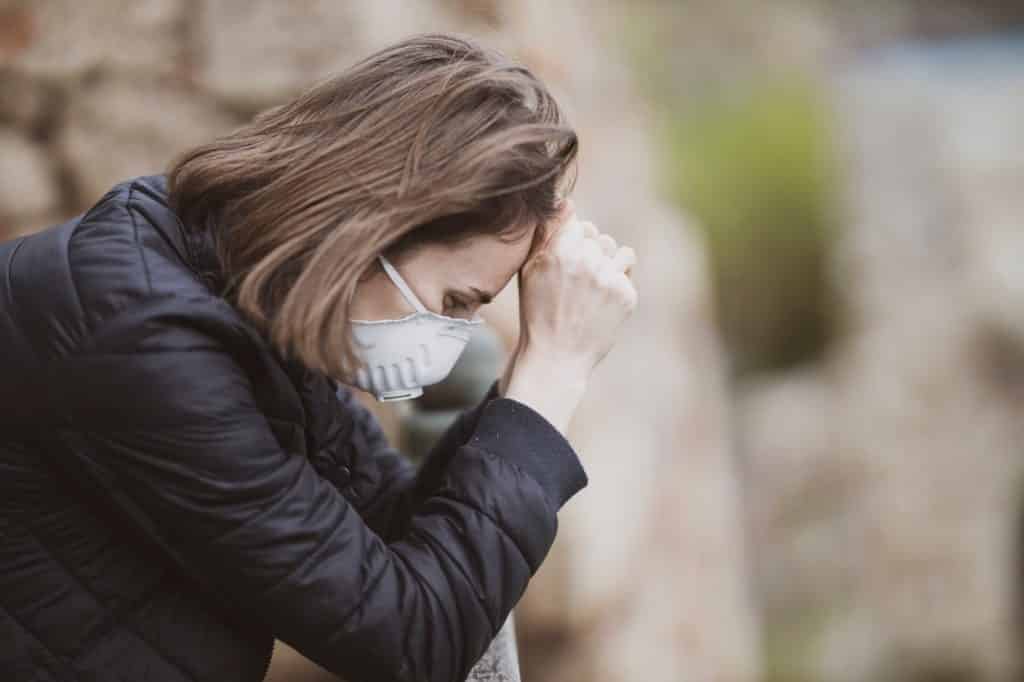 How to Prevent COVID-Related Anxiety from Affecting Sleep
According to the National Sleep Foundation, bedtime routines and sticking to a sleep schedule is paramount to getting decent sleep. There's a straightforward way to go about it: Set a regular bedtime. Pair it with a set time to wake. And voila.
Set your schedule and routine
Introducing a routine promotes a sense of normalcy, even in abnormal times.
Specific details of your daily plan should ideally include:
Wake-up time: Set an alarm, dodge the temptation to hit the snooze button, and stick to a fixed time to start your day.
Wind-down time: A bedtime routine is also essential to getting a good night's rest. It's a time to relax and get your body into the optimum snoozing zone. Anything from light reading to stretching and meditating can help you wind down.
In view of the anxiety induced by the pandemic, it's sensible to allow yourself sufficient downtime every night.
Bedtime: Similar to your morning routine, choose a specific time to actually turn out the lights and try to sleep.
Besides set bed and waking times, the rest of your routine throughout the day could also aid in promoting better sleep.
Shower and get dressed even if you aren't leaving the house.
Eat meals at the same time each day.
Block off specific times for work and exercise.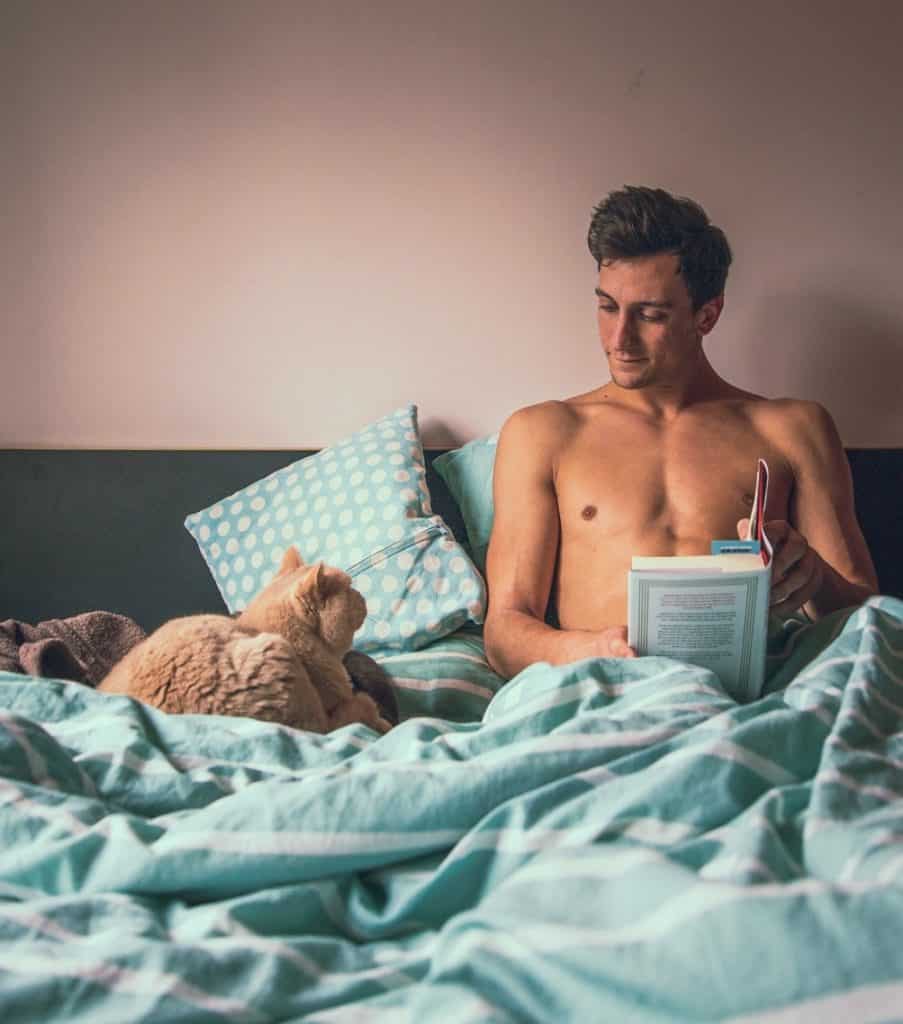 Recommended Read: Maintain a Work-Life Balance Right at Home
Reserve your bed for sleep
Sleep experts assert the significance of establishing a mental association between your bed and sleep. For this reason, it is advised that sleep and other bedroom related activities are the only ones taking place in your bed. There should be no complaints here.
Stay Active
Exercise, much like sleep, often takes a backseat to everything else when life is chaotic. However, daily physical activity offers plenty of health benefits, including better sleep. Even a brisk walk around the block on a regular basis is a great starting point.
Implement Relaxation Techniques
In times like these, finding ways to relax is crucial. In addition, feeling more relaxed will boost your sleep. Meditation, deep breathing exercises, yoga, calming music, and reading are just some of the activities you can add to your day.
You can also try out apps like Headspace and Calm, which help guide those who are new to meditation.
Watch What You Eat and Drink
Your diet is intrinsically linked to your health. Maintaining a healthy diet can ensure you enjoy better sleep. Try to avoid the excessive use of stimulants such as alcohol and caffeine, as both can disturb your sleep.
Here's more from the Sleep Foundation on the science behind how stimulants affect your sleep.
Prioritise Catching Zzz's
Sleep is a critical biological process and the truth is, it is paramount to the health of your brain and body. While COVID has caused immense anxiety and disruption in the lives of people across the globe, it is not impossible to get a good night's rest despite all the chaos. Set a routine, stick to it and if you are struggling with insomnia and disruptive sleep patterns, please consider reaching out to a doctor to discuss what else can be done to ensure you don't miss out on any more sweet dreams.