Meet Dr. Valdemar Colín-Barragán: a physician with almost 10 years' experience in general medicine. As part of his studies, Dr. Valdemar interned in his home country of Mexico, as well as Texas. He is now based in Cancun, Mexico, seeing to both the local and tourist population of the city.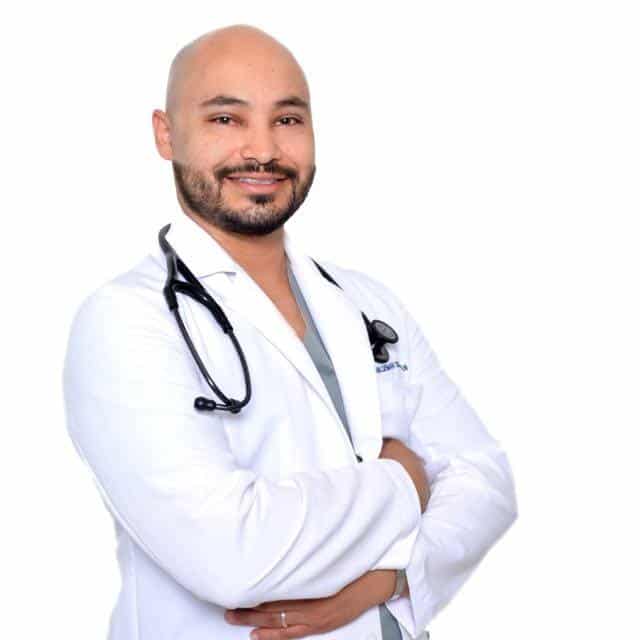 Dr. Colín-Barragán has been featured on the Air Doctor platform since March 2019.  We spoke to him about his family medicine experience and his top tips for staying healthy while traveling.
What are the most common problems you treat tourists for as a general practitioner in Cancun?
Although it can vary per season, I mostly see patients for infections, dehydration, and acute skin reactions. With tourists specifically, I see a lot of severe sunburn, dehydration cases, and adverse reactions to mosquito bites. Somehow, it would seem that Mexican mosquitoes particularly favor foreign blood.
Can you tell us about a unique experience you've had during your career?
I remember one case where I was called to a hotel while I was staying in another city. As I arrived, I was told that two housekeepers had entered a particular room and fainted. The scene in the hotel was surreal, with the corridor leading to the guest rooms completely flooded with water.
Once inside, the first thing that struck me was the total chaos. It looked like there had been a fight there the night before. The furniture was all over the place and there was water everywhere. But, then l looked past the mess and saw a dead man floating in the Jacuzzi with four empty bottles of alcohol next to him, and suddenly, I understood why the hotel staff had fainted.
I guess you could say this experience taught me that I should always be ready and equipped to deal with all kinds of situations – whether in a hospital setting or at a tourist resort. The key is to be prepared, wherever I am called for a consultation.
As a doctor who works with tourists, what recommendations do you have for a worry-free vacation?
Be careful of the sun – take the necessary precautions to avoid getting sunburned or dehydrated. Drink a lot of water and apply sunscreen regularly (the good kind, not self-tanning oil). Alcohol and beaches are not necessarily a good combination – it usually results in rather reckless behavior, so make sure you drink responsibly, even if you are on holiday.
Eating well and staying hydrated will also help prevent traveler's diarrhea. Taking probiotics helps too, but it's important to start the treatment one week before traveling and continue taking them for one week upon your return. Finally, I would recommend bringing paracetamol and anti-flu medication. You never know when you might need it.
Any recommendations for tourists heading to Cancun? What to see, when to go, what to do? What to bring back home?
Cancun is amazing wherever you go. I particularly love Isla Blanca and its virgin beach. Isla Mujeres, Playa Langosta and Playa Delfines are also beautiful. Xcaret, Xplor, Xel Ha are a type of "Mexican Disney World".
You will find all kinds of family attractions, as well as nightclubs like Coco Bongo at the Hotel Zone if you need a night out with friends.
Cancún and Riviera Maya are great to visit year round, but the best months to visit are February through April.
Whenever you come, there a lot of events and festivals going on. Hardly surprising when you consider the city accounts for more than 700 resorts. Tourists will always find something fun to do here.
Best souvenir to bring home: probably a good bottle of tequila!