Meet Dr. Rinat Sneh, an Israeli-born medical practitioner who relocated to the Philippines with her husband 7 years ago. Even though she relocated due to a change in her husband's career, she didn't want to stop working, which is when she decided to start her own clinic there.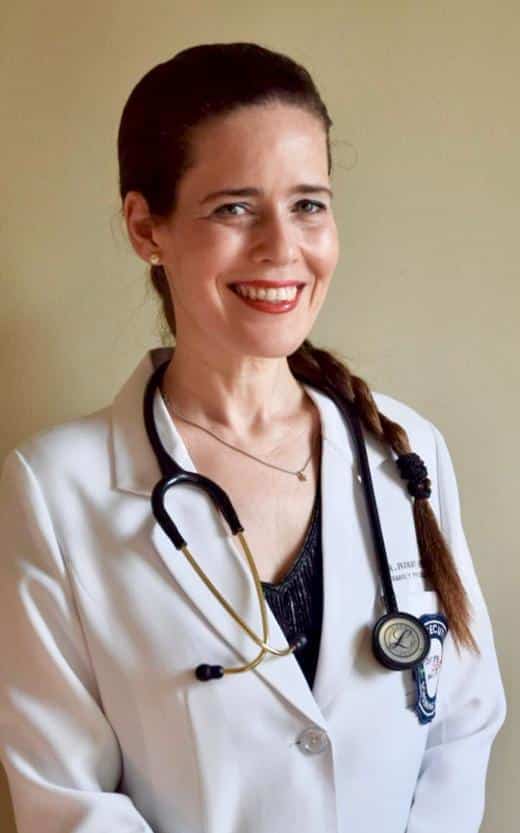 Upon relocating, Dr. Sneh found that it was not easy to obtain licenses, certificates and get acquainted with the health system and different medications in Manila. What's more, family doctors aren't very common in this part of the world, so she had to find other ways to make her clinic work.
What Dr. Sneh did find was that expats from countries such as Israel, UK, Europe, America and Australia who were living in Manila were used to going to family doctors, so she turned her focus towards them.
We recently spoke to Dr. Sneh about her experiences as a doctor and what it has been like establishing her practice in a different country.
Have you ever considered expanding your medical services outside of Manila?
I did consider expanding at one point, but it proved to be too difficult. For now, I only consult in Manila.
The only time I deal with patients outside of Manila is when I consult with tourists over the phone. They tend to find my details on social media and through media websites and WhatsApp groups.
Who are your patients and what health concerns do you deal with most often?
I currently consult with a mix of locals and expats, most of whom are young adults. I hardly ever see patients who are over the age of 50.
Since the sex industry is quite active in the Philippines, I do handle a lot of STD cases. Over and above that, I assist families and travelers with vaccinations and provide treatments for parasites and tropical illnesses such as dengue fever.
What has been a life-changing experience for you as a doctor?
One of my most memorable experiences was being part of a home birth. The other was being able to assist an Israeli man Who fractured his cervical spine following a fall. Because I wasn't happy with the care he was receiving at the hospital he went to, I helped transfer him to a facility that I felt could better assist him. I also put him in touch with a reputable Israeli neurosurgeon. Being able to go above and beyond for a patient was very memorable for me as a medical practitioner.
What should people be aware of when travelling to the Philippines?
If you will be staying in the country for more than 3 weeks, make sure that you get all of the necessary vaccinations. A Malaria Prophylaxis is not necessary if you only stay for a day or two. Over and above that, make sure you have contraceptives and medication for nausea and diarrhea. Sand fleas are a common issue on beaches, so if you contract sand fleas, don't return to that beach. I would also recommend being very wary of street food as it's easy to contract salmonella and gastroenteritis. Lastly, the tap water isn't safe, so rather stick to bottled alternatives.
What are the sites that you feel are a must-see when visiting Manila?
If you are planning to visit the Philippines, I would recommend travelling between December and May when it's the least hot and rainy. In terms of places to see, the Chinese cemetery is really interesting – it's actually the oldest cemetery in Manila. Then there's Bonifacio Global City, which is the place to go if you want to shop and eat out. It's also home to a lot of colourful street murals. There are many water parks across the Philippines that are another popular attraction amongst locals and tourists. If you want some history, head to Intramuros, which is a historic walled area within the city of Manila. If you would prefer to go to a market, Divisoria is the only one I would really recommend. However, you should still be quite cautious because of the crime present at markets, including this one.