After graduating in Bucharest in 1984 and working as a trainee doctor for 3 years, Dr Radu Mitrea specialized as a General Practitioner. After practicing as a GP for several years, he joined the Navy as an onboard physician, assisting sailors and crew members with day-to-day healthcare.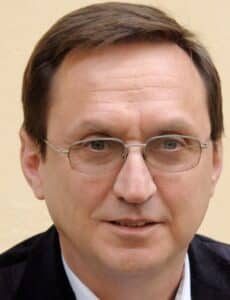 It was in 1994 that he opened the MEDO Private Medical Clinic in Romania and today, he has over 37 years of medical experience.  
We sat down with Dr Mitrea to discuss the impact that COVID has had on mental health and how Romania is handling the rollout of vaccinations.
COVID seems to have increased depression and anxiety rates globally. Have you seen an increase in patients with depression and anxiety?
Some patients with existing mental health issues have worsened due to the pandemic's impact on everyday life. Other than that, I've found that people are generally more frustrated than anything else as they are eager for their lives to normalize again.
Is there pressure in Romania to be vaccinated and do you think that's impacting mental health?
A large percentage of Romania's population has already had the virus, which means they have antibodies and are in no rush to get vaccinated. Fortunately, I don't think the rollout of vaccines has placed any additional pressure on patients and vaccinations are happening gradually. There are some issues with fake news, but that's happening across the globe.
For patients who do need mental healthcare, is it readily available in Romania?
Yes, mental healthcare is not an issue in Romania. Patients can always consult with a GP and depending on the severity of the problem, can receive further care and medication from a specialist. What's more, Romanians no longer need to pay for psychotherapy as the state now covers such medical expenses using social contributions.
Is there anything that tourists should know about staying safe when visiting Romania?
Romania is following the same COVID-19 protocols as the rest of the world, so there are no significant differences. Tourists also don't need to quarantine when coming to Romania from green countries or if they're fully vaccinated, which has helped boost tourism to some extent.