Meet Dr. Naomi Friedman, the Founder and Chief Medical Officer of SickDay Medical House Calls from New York City. Naomi Friedman has been an Air Doctor Partner since May 2019.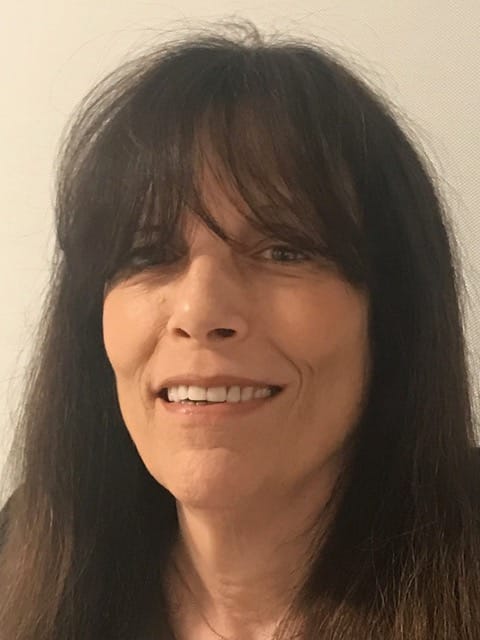 What can you tell us about yourself?   
I am a native New Yorker raised in Brooklyn. I have strong community ties based on shared family and cultural values. It was second nature to pursue a career in Family Medicine – my specialty for the past 15 years has been house calls.  
When was SickDay founded? 
SickDay was founded in Dec 2005. We believed there was a void in the market that we might be able to fill. Patients were frustrated with healthcare and many Americans did not have insurance. The Emergency Rooms were inundated with patients that did not have life threatening conditions, yet they spent 4-6 hours in a waiting room.
SickDay was created to address this need by providing personalized care in the patient's environment.
 How did you come up with the idea? 
I was working in a private practice for 5 years. Unfortunately, the two physicians who owned the practice were separating after 25 years together. As a result, I decided to take the plunge into entrepreneurship. At the time, not many doctors were providing house calls and so I decided to explore this untapped area of patient care.
A week later, I was distributing brochures to local pharmacies and letting them know I was providing house calls. I received tremendous positive feedback from pharmacists. So, they offered to let their patients know about SickDay. 
I will never forget the first patient I saw. It was gratifying and surprising to receive her resounding reaction; she thought it was a great idea. She told me that she could not get an appointment with her doctor for at least a week. I followed up with a call the next day to inquire how she was doing, she was much better and very appreciative. I thought to myself, wow, such a small gesture went a long way! That first visit provided me with all the validation I needed, and has propelled me ever since. 
This was the beginning of my new business, career, and life – one riddled with unpredictability and requiring constant availability. I never knew when patients would call or what their medical complaints were going to be. I could be in the middle of sharing a meal with family or friends and my cell phone could ring. The feeling of being urgently needed remains both gratifying and exhilarating. 
Which services do you offer? 
We have offered acute and urgent care house calls since Dec 2005. Blood is done work when necessary and we have relationships with other health care providers that offer IV fluids and X-Rays. We launched our telemedicine services during the Covid-19 Pandemic to meet the increasing demand. Most of our patients prefer house calls and it is our mission to meet our patients where they are.
How did you build up the courage to open your own company?
I am not certain I would call it courage, as much as it was being relatively young and naïve. For me it was a humbling experience. It was nice to get to know my patients in the environments they were most comfortable in. We usually spend 35-40 minutes with each patient with minimal interruptions. Their genuine gratitude has been my inspiration and motivation. 
What were the main obstacles? 
My main obstacle was not having a formal education in business management and operations. Patient care is where most of my expertise is. I did not know anything about accounting, payroll, financial modeling, projections, or corporate structure. And, more recently, digital marketing, SEO, customer acquisition, and media buying. 
Companies started to call us relatively early on when we launched SickDay. At the time, there were a few doctors doing house calls and the price for a house call was $500 – $1,200. Our pricing has remained consistent throughout the years and the focus has always been to provide personalized quality care at an affordable price. 
Did you ever consider expanding your service areas outside of the 5 boroughs?
We do cover areas outside of the 5 boroughs; Long Island, Westchester, and Yonkers. 
We definitely thought about expanding to other cities. I had a conversation about it with a childhood friend who was a highly regarded owner of a bank. When I told him SickDay was considering launching in another city, he said the following:
"Naomi, NY is the biggest city in the country, there are 8 million people living here and 52 million tourists visit per year. Why do you think you need to go to another city?
I decided I didn't want to compromise the integrity and personalization of care that we are able to provide to our patients.
Who are your main clients? New Yorkers or tourists?
SickDay clientele has become a combination of native New Yorkers and tourists.
What are the most common medical cases in NYC?
Fever, abdominal pain, sore throat, cough, and back pain are the most common cases.
Do you think there is a growing trend of tourists going to private doctors?
I am not aware of any private practices in NYC that are seeing an increase in tourist patients. However, there are a few doctors that have relationships with some of the hotels near their offices and occasionally do house calls. 
What would you believe is the main reason for this trend?
I believe there is a trend toward medical house calls. When we launched SickDay we were leading a movement; it was the beginning of a shift. At the time, there was a growing need to have more access to medical care. Consumers were frustrated. With so many uninsured patients, everyone was looking for a better alternative to 10-15 minutes with their doctor. The house call trend has increased all over the country in the past 5-6 years. Some are backed by venture capital, while others work with insurance companies where volume is guaranteed. 
Can you tell us about a unique experience that you had during your career which was a life changer?  
I have seen thousands of patients over the years. However, my experience with one particular patient pulled at my heartstrings like no other and most importantly, taught me a lifetime lesson.
A 48 year old female called to complain of nausea and reported "just feeling off". Upon arriving at her home, the patient appeared sad and distant. She did not communicate additional symptoms. I asked her all the preliminary questions and did a thorough exam. Throughout the exam, I had the distinct feeling that something else was going on and that was why she was "feeling off." I turned to her and said, "I think there is something going on that you are having difficulty discussing. I want to help you in any way I can." She told me she had just gotten married and while on her honeymoon, was in a park with her husband when he got stung by a bee. He developed an anaphylaxis reaction and died, not even making it to the ER.
I was speechless and had no idea what to say. All I could do was tell her how sorry I was for her loss. She told me she had been divorced for many years and finally met the man of her dreams, and how devastated she felt. 
The lesson I learnt was that sometimes it's not just the medical knowledge and treatment plan that one needs to think about when seeing a patient. Sometimes, it's a more human experience and being there for your patient when they need you the most. This patient taught me a valuable lesson; more than anything, patients need you to listen to them, and I did. 
What do you recommend travelers take into consideration when traveling to New York City?
Be sure to have all prescribed medications and have at least one extra week of medication just in case you are delayed.
Have a basic first aid kit that includes band aids, Tylenol, Ibuprofen, antacid, antiseptic wipes, and gauze pads.
Be sure to walk around the cabin 2-3 times during a flight and drink lots of fluids. 
If you know that you have trouble with your ears popping during a flight, chew gum when taking off and landing. This will relax your Eustachian tubes and air pressure will equalize inside and outside the ear.
Buy International Travel insurance so that you have access to medical services in case of unforeseen acute and urgent medical conditions or life threatening emergencies.
While in NY, always have ID on you.
As a local in one of the most fascinating cities in the world, what can you recommend our travelers see or do?
Jumping on a tour bus is a great way to feel the pulse and energy of NYC.
Walking around the different neighborhoods; Time Square, Soho, Chelsea Tribeca and Central Park is a must.
Sitting in a café and observing people is a great way to see the diversity of all the different cultures.
The Metropolitan Museum is a favorite of mine.
I also recommend Lincoln Center and Carnegie Hall.
Any specific period that you recommend visiting?           
Best time of the year is the Fall; the weather is great and the city is very vibrant. The leaves are changing in Central Park, the air is crisp, and the city is alive after the summer when many locals leave the city.
Any special events which only locals know about? 
I think this is really dependent on the individual and their interests, some of my favorites are:
Private showings at museums
Cocktail parties showcasing a new store opening
Watching a Broadway show rehearsal
Metropolitan dress rehearsals
Which symbolic New York City dishes do you recommend?
Cheesecake, bagels and pizza are some of NY's iconic dishes.
Every cuisine in the world is available in NY.
My favorite sushi restaurant in NY is 'Sugar Fish': healthy, delicious, fresh, and very affordable.