After deciding that working full-time in a hospital environment wasn't the right fit for him, Dr. Lawrence Wapnah became a general physician and has been helping patients globally for 20+ years.
Dr. Wapnah graduated from the Flinders University of South Australia and is a Fellow of the Royal Australian College of General Practitioners. Along with spending time working as a GP and teaching medical students in Western Australia, Dr. Wapnah has also spent time helping patients in rural and remote Australia.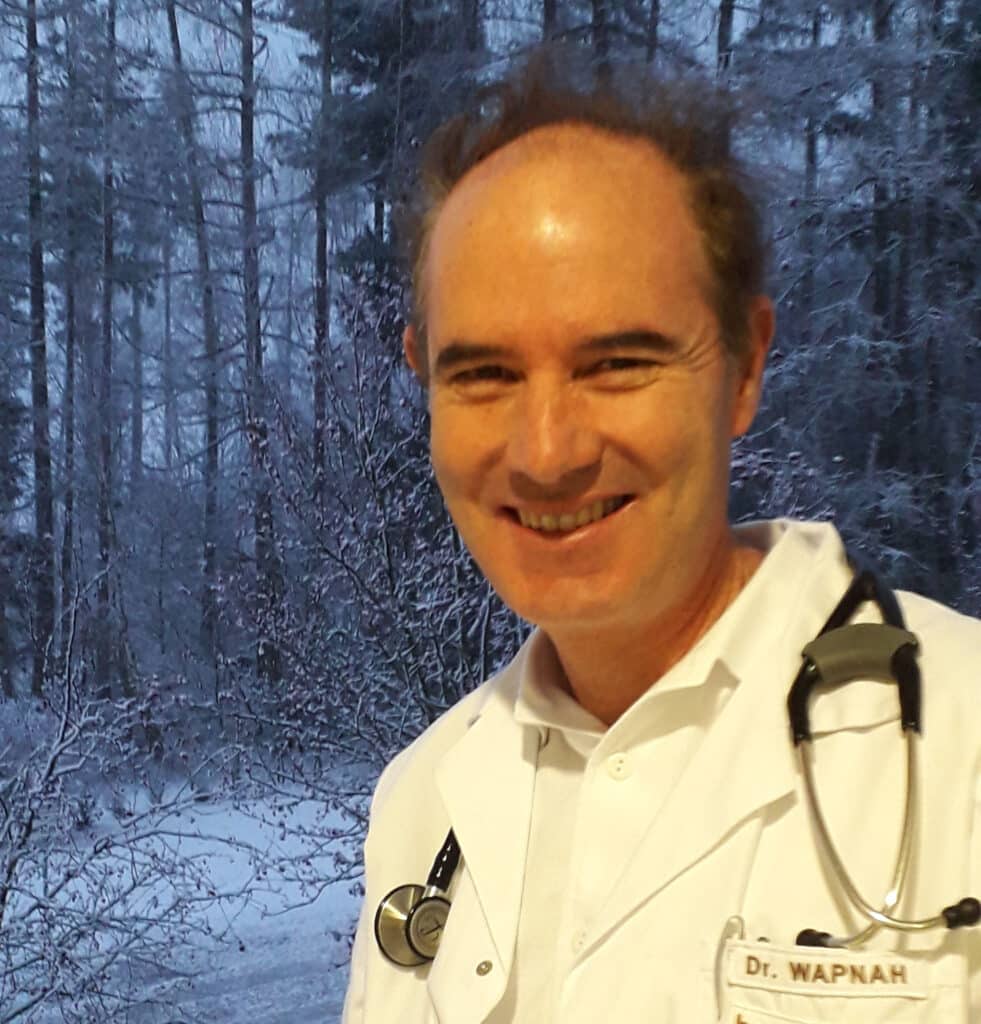 Since then, his skills and qualifications have allowed him to travel extensively, gaining further experience in countries such as Africa, the Middle East, and Antarctica. Today, his practice is based in Vienna, Austria, where he resides with his wife and two children.
We spoke with him about the rise of virtual consultations and what patients can expect.
Do you think virtual medicine was eventually going to become a reality without COVID spurring it on?
I have been taking virtual consultations since the early 2000s, so it's nothing new. COVID did, however, make virtual medicine more mainstream. As much as it's helpful to have the option of a virtual consultation, it also has a few drawbacks.
Doctors rely on both visual and non-visual cues and video technology often makes it difficult to see the full picture. Phone consultations can be even trickier, but over time, you learn how to obtain the information you need. There are still many instances when I insist that patients come in to see me personally. This is particularly true when it's a small child who is ill or a thorough medical examination is warranted.
What can and can't doctors diagnose via virtual consultations?
This is mostly dependent on how well the patient communicates and their familiarity with video conferencing tools. I always screen for red flags during a virtual consultation. If there are acute or life-threatening concerns, patients are referred directly to a hospital. I would then follow up to ensure medical care has been obtained.
It's much easier to consult with patients I know via video. I already have a comprehensive medical history and most patients know when it's necessary to contact me or if they can deal with the symptoms at home themselves.
What prescriptions can be written and sent virtually?
I generally only prescribe medications that are used to treat mild illnesses or renew existing medications via virtual consultations. These include antibiotics as well as blood pressure and cholesterol medications. Very often, a patient is traveling and has forgotten or run out of their usual medications. I am very cautious with new patients who are shopping around for medications that are linked to substance abuse. In these cases, I need to see them in person first. 
What should patients expect during a virtual consultation?
To get the most out of your virtual consultation, it helps to send your doctor a list of your symptoms and any relevant photos. If you are seeing a doctor for the first time, gather any important medical history details as your physician will need these.
I know that many patients are concerned about privacy and confidentiality, which is why I take additional steps to make them feel comfortable during their consultation. It's important to note that reputable physicians will always be willing to answer any questions you might have. They will also want as much information as possible about you prior to any diagnosis.
You can also rest assured that your information is kept strictly confidential if you are dealing with a trustworthy doctor.