Meet Dr. Jacques Guedj: a partnered doctor based in Paris with more than 27 years of experience in internal and emergency medicine. Dr. Guedj works in hospitals and in private clinics, runs two medical centers (in Paris and in Nice), and provides services to several insurance companies.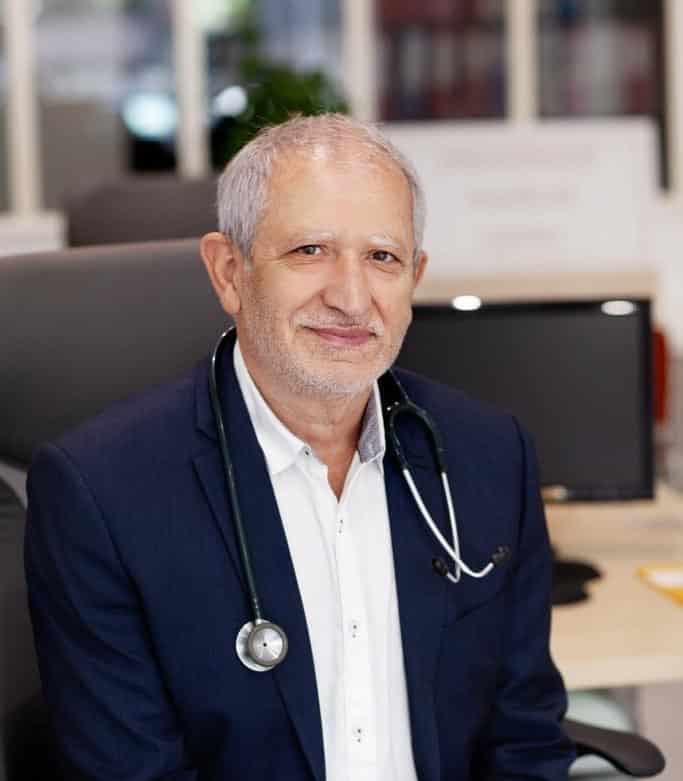 Dr. Guedj has been featured on the Air Doctor platform since September 2018. We spoke to him about his experience practicing medicine for almost three decades and what led him to choose this career path.
Why did you choose to be a doctor? What made you choose to specialize in family medicine?
I believe medicine is a calling – you've got to be in it to help people, not be there just for the money. You have a potential to change a person's life for the better, and I think that's what really attracted me to medicine in the first place. As a family doctor, you are generally the first physician a patient will consult. You are the one who's responsible for establishing the first diagnosis and making sure the patient gets the appropriate treatment – or is referred to the right specialist. You get to cover a lot of ground, see many different cases… your day never gets boring and I can say for myself, I learn something new every single day!
How has COVID-19 impacted your practice?
Well, even before COVID-19, I began to tackle a structural problem in France in regard to that there is a dramatic shortage of doctors. The idea was to enable easier access to doctors for a wider audience by providing telemedicine services to my clinics' patients.
Since the pandemic, the service has seen an increase in usage which I think is good because it made more people aware of its simple yet effective advantages.
What daily habit do you believe will keep a person healthy?
I really believe maintaining a healthy life starts with maintaining a healthy diet and exercising regularly. I myself go swimming every day and maintain a good degree of physical fitness.
Smoking is obviously very dangerous for your health, while drinking wine is ok if it is done occasionally and with moderation.
My different take on what probably most doctors will tell you, is that you must be happy with your choices and life. The psychological effect your mood and outlook on life have on your well-being might very well be more important than what you put in your mouth.
In your point of view, what skills make a great doctor?
Above all, a great doctor has to be interested in medicine and in science. As I said earlier, you can't just be in there for the money if you want to be great. Good doctors are the ones who are still fascinated and curious about their fields, even after practicing for 30 years. Without that curiosity or love for the field, you reach a peak in knowledge and experience where there is no practical reason to continue your growth.
Can you tell us about a unique experience you had during your career that made you fall in love with your job all over again?
I remember a case that really got to me a few years ago. An 80 year old patient visiting Paris from Brazil came to my clinic complaining about diarrhea and abdominal pain. As I examined her, I identified other worrying symptoms and diagnosed her with severe meningitis. I quickly sent her to the ER, but I learned afterwards that she passed away a couple of hours after I saw her. This specific case made me realize how important it is to communicate to the wider public the value in getting diagnosed quickly when something is wrong and it also emphasized the importance of what I do on a day to day basis. While this experience resulted in a death of a patient, many others led to the saving of a patient's life.
As a doctor who works with tourists, what can you recommend travelers, so they have worry free experiences?
Obviously, make sure you purchase travel insurance; that is the best way to guarantee peace of mind while traveling. Be careful about where you eat, be mindful of places that do not keep maintain basic hygiene and avoid eating in the street. Be organized and know your destination. Pack medication with you, especially if you are heading somewhere with little access to pharmacies and basic medical services.