Meet Dr. Gal Goldstein: An Internist from Berlin with 10 years' experience as a physician and practicing Internal Medicine Doctor for the last 3 years, Dr. Goldstein has been an Air Doctor Partner since October 2019.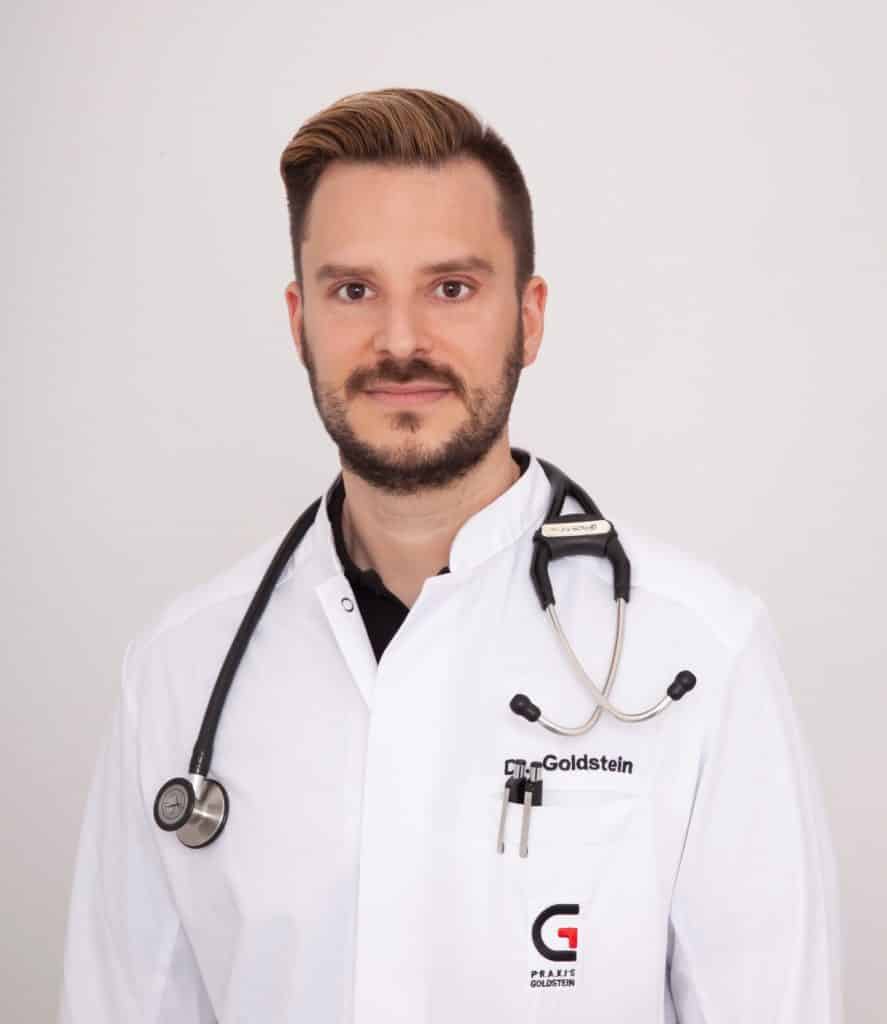 Dr. Goldstein has been chosen to be featured due to his excellent customer service and care for every patient.
Why did you choose to be a GP? What was the most fascinating factor about it for you?
For me it was a no brainer. Being a GP is the best specialty for really connecting with patients and caring for their most basic needs. Sure, being a Neurologist can be exciting, but as a GP I find myself treating patients with a wide variety of problems and helping them with their daily health. Being able to have an impact on the daily lives of so many people and see their lives change for the better is more than what anyone could ask for.
What daily habit do you believe will keep a person healthy?
What I preach to my patients is that the key to a healthy life is being able to balance the key ingredients; nutrition, daily exercise, work and happiness. When you ignore one of these key ingredients or you prioritize to an extreme any one of them is when you start having problems.
In your point of view, what skills make a great doctor?
You have to be fascinated about your job. You have to be fascinated about working and connecting with people. When you are fascinated about both, you find yourself immerged in your patient's stories, history and troubles. With that connection, your ability to offer proper treatment and advice reaches another level. Your professionalism reaches another level.
Can you tell us about a unique experience you had during your career that made you fall in love with your job all over again?
I was walking in the streets of Berlin one evening and I noticed a man around the age of 40 lying unconscious on the floor. As I was the first one to see notice this man on the floor, I rushed over and began performing CPR on him. It took him about an hour to regain consciousness.
After being evacuated to a hospital, being treated and later released, I learned that he was doing well and was healthy.
That experience moved me in a way that made me fall in love with my profession again. It's not just a 9 to 5 job, it's a calling.
As a doctor who works with tourists, what can you recommend travelers, so they have worry free experiences?
The following tips are from visits I see all the time and can be so easily avoided. I would say that traveling with travel insurance is a must. Too many times have I seen people who don't travel with travel insurance in order to save a few bucks ruin their vacation and spend much more than they would have wanted. It's an important investment in my eyes. In addition to that, never forget to take your medication, and know its generic name in case you do no need to ask for a new prescription locally. Make sure you also know the generic name of your chronic disease in case you need to explain what you have to a foreign doctor.