You may not think that Sri Lanka is one of those destinations that people visit often, but you would be wrong.
If you're searching for a new island adventure and are wondering why visit Sri Lanka and is it even worth it? This blog is going to change your mind.
Why Visit Sri Lanka: 6 Reasons to Book a Flight Today
1. The Locals Are Super Friendly
Once your vacation tan has faded, the thing that will stay with you forever is the people. Sri Lankans are incredibly friendly, warm, and welcoming people. When you're traveling, it's easy to adopt a default mode of being cautious and guarded when someone approaches you to "chat". But when in Sri Lanka, try to be more open-minded – locals here have a genuine desire to chat, learn about other cultures, and simply help someone who clearly isn't from there. So, enjoy the warm reception!
2. There's SO Much To Do
For an island that's roughly the size of Ireland (which isn't the largest place on earth), Sri Lanka has an awful lot on offer when it comes to things to see and do. Enjoy endless golden coastlines with vibey surf culture and bustling cities, as well as lush jungle escapes and palm-lined alcoves. Not to mention timeless World Heritage sites for history lovers! With attractions galore, ask not why visit Sri Lanka, but rather, why not!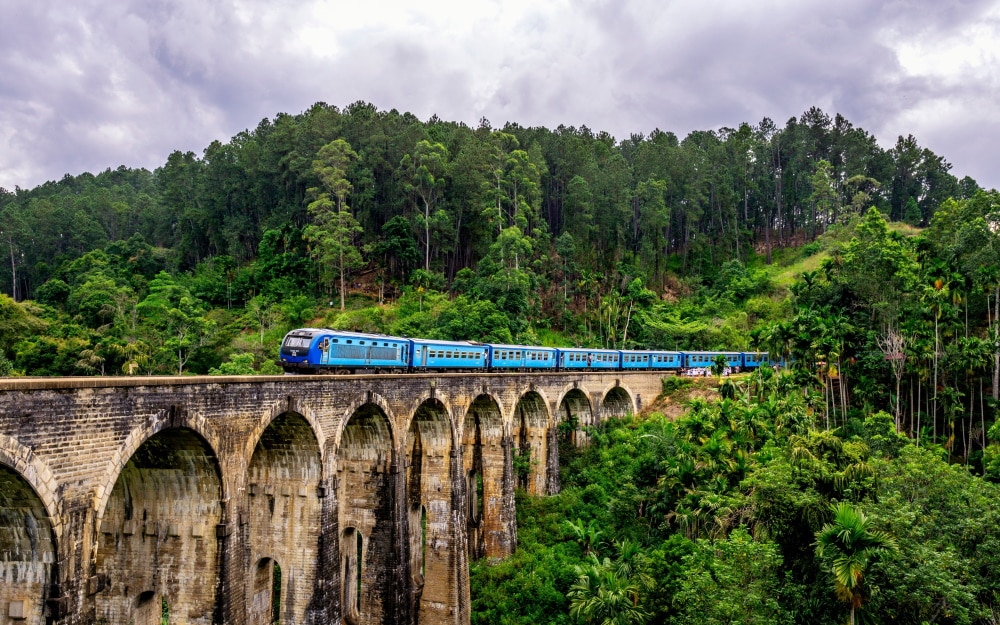 3. Surfs Up
When we said vibey surf culture, we meant it. Another reason to visit Sri Lanka is to hang ten. Sri Lanka is one of the best places in the world to learn how to surf – and if you already know how, then you can shred the waves here. You'll love the beautiful beaches and the incredibly cheap prices for both surf lessons and board rentals. With plenty of expert local surfers and schools across the island, Sri Lanka is easily one of the world's best learn-to-surf destinations. Head to Weligama or Unawatuna to catch the waves on the southern coastline, and Arugam Bay for the east coast.
4. It's A Foodie's Paradise
Sri Lankan cuisine is one of the most delicious in the world – especially for seafood. While there are certainly fewer street food stalls when compared to the rest of Asia, Sri Lanka's best food can be found in the kitchens of small guesthouses. Devour succulent crab, generous bowls of rice and dhal curry, and spicy egg samosas. Make sure you try local favorites like pol sambol – shredded coconut with red chilies, curry leaves, and herbs – and kottu rotty – chopped flatbread stir-fried with eggs and vegetables. Don't be shy to ask locals for recommendations.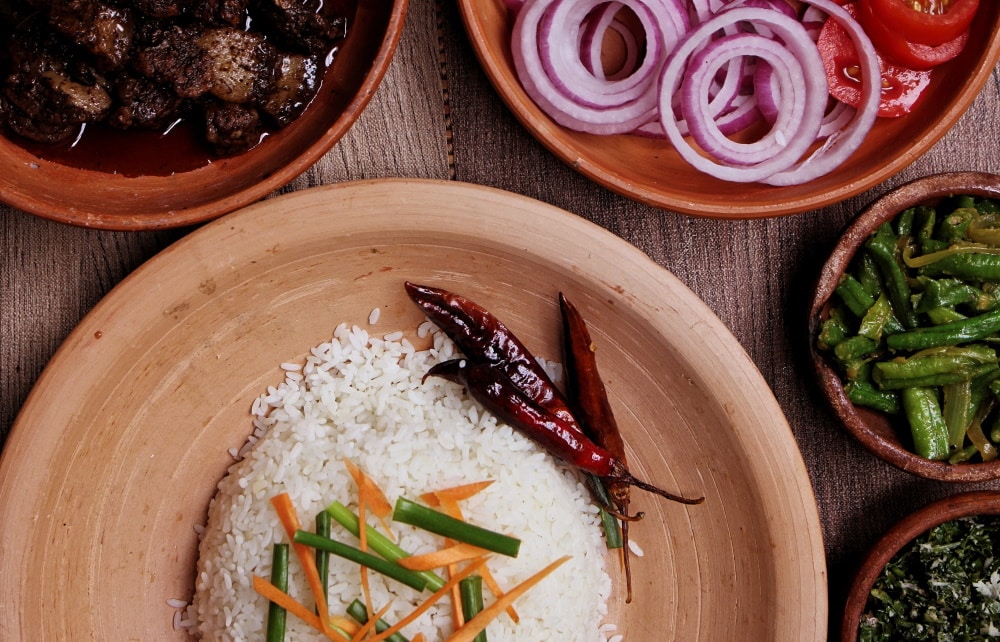 5. It's Pretty Affordable
Sri Lanka is quite an affordable travel destination – albeit pricier than many of its neighboring countries. Food and transport are particularly cheap in Sri Lanka and depending on your spending style, the only real budget breaker in a trip is likely to be the accommodation. Even then, when compared to many other destinations, Sri Lanka shapes up to be a budget-friendly destination.
6. It's Perfect For A Retreat
While Sri Lanka might not be the party capital of the world, it does offer travelers a chance to enjoy a holistic body, mind, and soul wellness experience. Since ancient traditions like Ayurveda medicine are very much alive and lived in Sri Lanka, it's the ideal destination to leave your stressful life behind and join a retreat. You can easily enter a state of bliss through meditations, yoga, and ancient Ayurvedic treatments.
Requirements to Travel to Sri Lanka
Unlike other Asian destinations, Sri Lanka doesn't offer visas on arrival – so make sure you apply for your visa before traveling (no less than a week prior to your trip). The Sri Lanka visa process is straightforward and hassle-free. You can get a double entry eVisa that's valid for 30 days for a minimal fee. Apply here.
The fee for SAARC countries is around INR 1,300.
The fee for other countries is around INR 2,275.
Requirements to Travel to Sri Lanka:
Proof of departure flight
Minimum 6 months validity left in your passport
Blank page to stamp
Proof of Yellow Fever and Cholera vaccination (only if you're traveling from an infected area within 10 days).
It's good to know that you can extend your visa twice – in case you want to continue your love affair with Sri Lanka. You can renew your 30-day visa twice – for 30 days each time. Simply download and complete the relevant form here, and take it to the Department of Immigration and Emigration in Colombo. Make sure you get there as early as possible and be prepared to wait.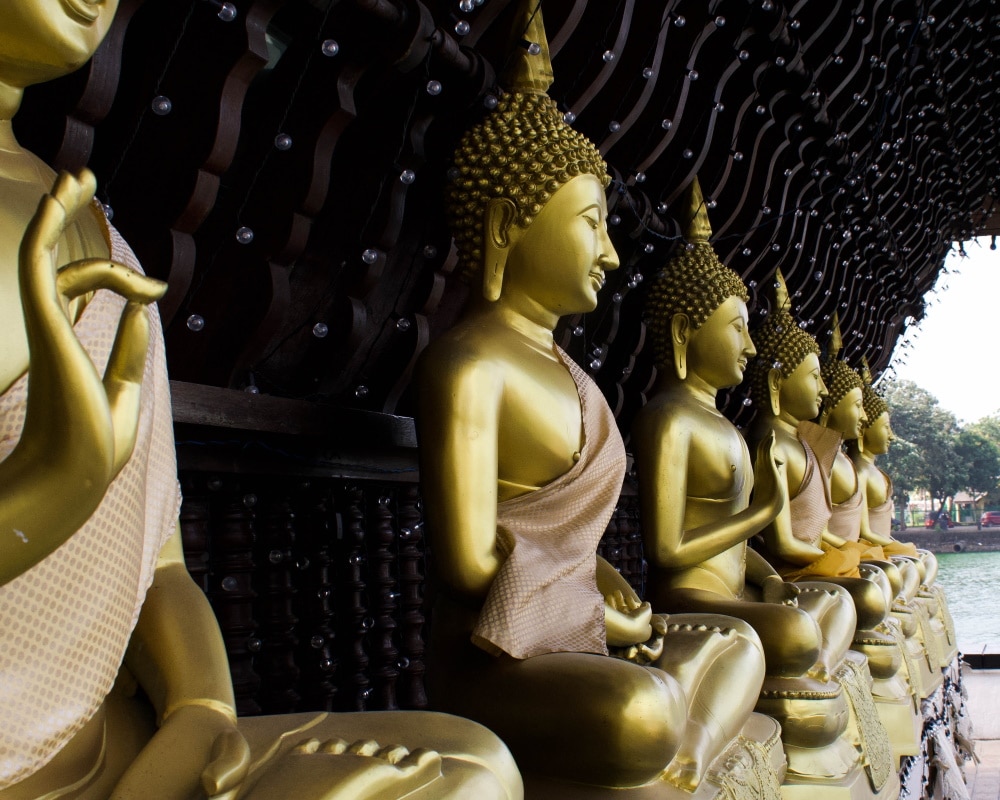 Essential Tips for Safe Travel to Sri Lanka
When it comes to enjoying safe travel to Sri Lanka (and in Sri Lanka), there are a few things you should know.
Since Buddhism is a prominent religion in Sri Lanka, it's of the utmost importance that Buddha is always respected. Buddha is a deeply revered religious figure here. This means showing off tattoos or wearing clothing with depictions of Buddha isn't just seen as disrespectful – it could get you arrested and deported.
Don't turn your back on Buddha, either. If you do so, you'll be asked to delete the images by security. In addition, you should never touch, kiss, or "interact" with depictions of Buddha either. If you want to take a photo with a statue, make sure everyone in the shot is facing Buddha.
Dress & Behave Appropriately
While scrolling through Instagram images of Sri Lanka, you might think the island is a land of bikinis and short shorts – but that's not the case. Sri Lankans are primarily Buddhist or Hindu, and their culture is built upon modesty, politeness, conservative behavior, and clothing. That means excessive drinking, PDAs, loud or brash behavior, and skimpy clothing really are a no-no. You can get away with bikinis and shorts on beaches, but make sure you cover up as you move further into town. For instance, in Colombo, it's below the knees and covered shoulders as a rule of thumb.
While, for the most part, locals are extremely friendly and helpful (with no ulterior motives) – there are some common scams to keep an eye out for.
Tuk-tuks: Like most places around the world, the most common scam involves the overcharging of tuk-tuks. Most drivers offer fair service, some – especially those hanging around tourist hotspots – demand grossly overpriced fees. Make sure you only ride in tuk-tuks that have meters and make sure they're turned on. Or clearly agree on a set price. You can also use apps like PickMe (basically the Uber of the tuk-tuk world). In other instances, tuk-tuk drivers may also insist on taking you to their friend's some or other store, as part of a "tour". Just firmly and politely decline since this is just a tactic to earn a commission on whatever you may purchase.
Pickpocketing: As with most destinations, there's a risk of pickpocketing, especially in crowded areas. Try not to flash expensive valuables.
Tap water in Sri Lanka generally isn't safe for drinking – but you don't need to go buy plastic bottled water to stay hydrated. Simply buy a water purification system to ensure you can fill up directly from the tap, purify your water and filter out any nasties and drink with confidence. If you do run into any nasty bugs, the Air Doctor app is always there to assist.
Sri Lanka FAQs
What is Sri Lanka best known for?
Known as the Pearl of the Indian Ocean, Sri Lanka is famous for its rich biodiversity, large cinnamon and tea exportation, and stunning natural wonders, as well as its diverse cultural and religious elements across the nation.
Is it safe to travel to Sri Lanka?
Yes, besides minor crimes like pickpocketing, Sri Lanka is very safe – even for women traveling alone. But recently, Canada and other destinations have advised travelers to avoid non-essential travel to Sri Lanka due to the economic crisis, which has led to shortages of basic necessities, including fuel, food and medicines, and an unstable security situation.
What should I not miss in Sri Lanka?
Some of Sri Lanka's top tourist attractions include:
Dambulla Cave Temple
Yapahuwa Rock Fortress
Polonnaruwa
Anuradhapura
Sigiriya Rock
Ritigala Ancient Monastery
When should I visit Sri Lanka?
December to April: this is high season and the best time to hit the beach
September to October: best time for exploring the whole country
May to August: the best time to avoid the crowds
January: the best weather and still lots of tourists
How is Sri Lanka different from India?
One of the biggest differences is that Sri Lanka is an island, while India is not. Sri Lanka also offers tourists a completely different experience than India – complete with its own cultural and historical attractions, stunning scenery, and traditional food.