Food. Greece.
Greece. Food.
No matter which comes first, these are easily two of the best words to go together in the English language.
And we already know why. . . Apart from having some of the most scenic and beautiful islands in the world, Greece is also home to delicious food.
When you hear the phrase "Greek food", your mouth probably already starts to water (I know mine is). From refreshing tzatziki to world-famous gyros, and buttery baklava, food from Greece is nothing if not tasty.
Traditional Greek food is packed with lots of flavor (and lots of heart) and is often made with the freshest local ingredients. Greeks are known for loving food, loving to eat, and loving to feed others – so you're guaranteed to never feel hungry.
If you're planning a trip to the Mediterranean, it's important to make sure that you try at least some of these amazing Greek dishes.
12 Traditional Foods From Greece That Will Have You Coming Back For More (& More)
1. Amygdalota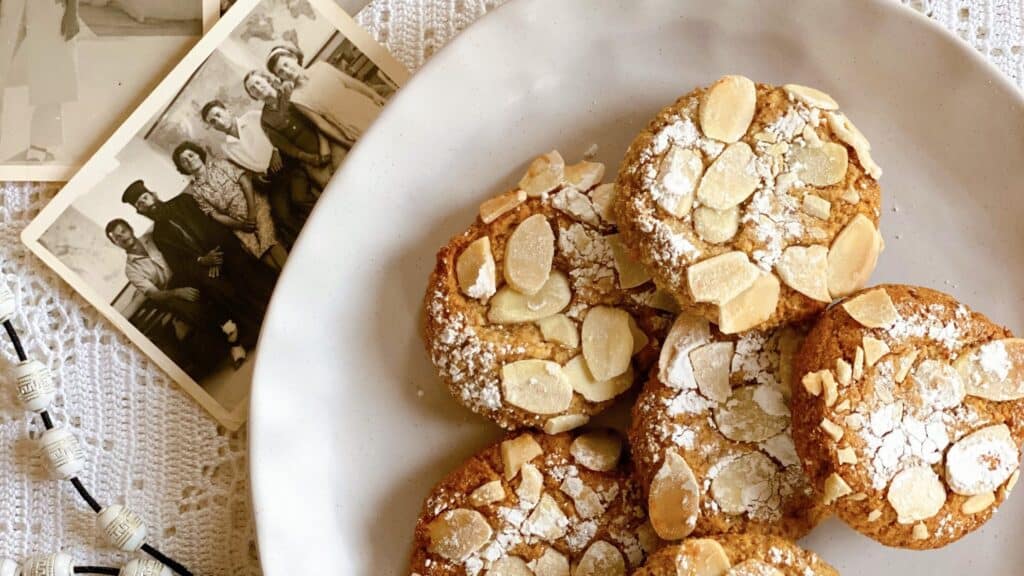 Also known as "Greek macarons", Amygdalota are a kind of almost cookie. And, while the flavors vary in different regions of Greece, the core ingredient (almonds) remains at the heart of this sweet food. Enjoy it like the locals do: as the perfect snack pairing with a cup of Greek coffee.
2. Baklava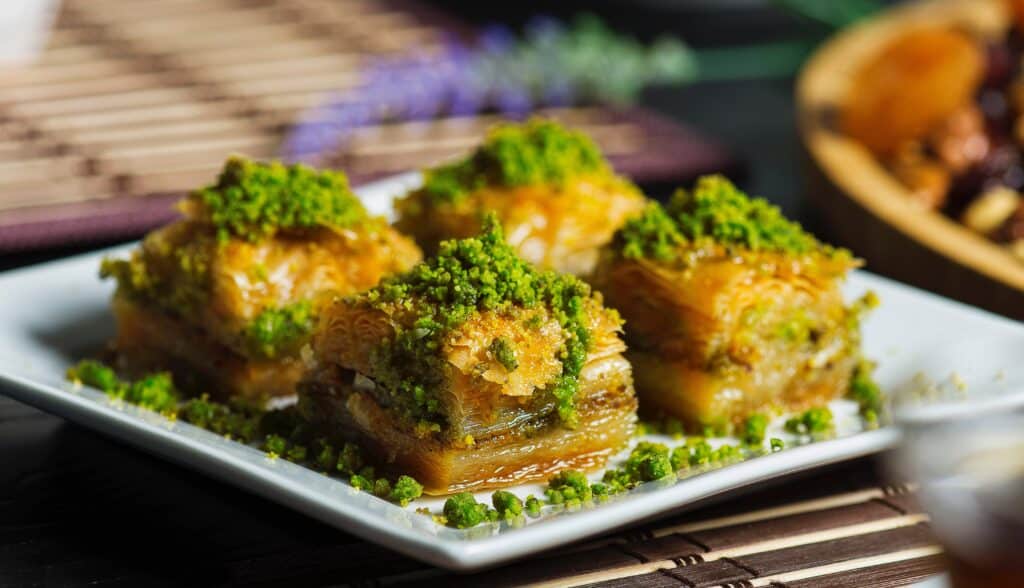 A true classic that can be found all over Turkey, the Middle East, and of course, Greece!
Baklavas are small, heavenly dessert pastries made by soaking freshly baked (and crispy) phyllo (or filo) pastry in honey-like syrup and layered with crushed nuts (walnuts or almonds). Traditionally, baklavas are made with almonds in central Greece, walnuts in the eastern regions, and pistachios in northern Greece.
3. Dolmades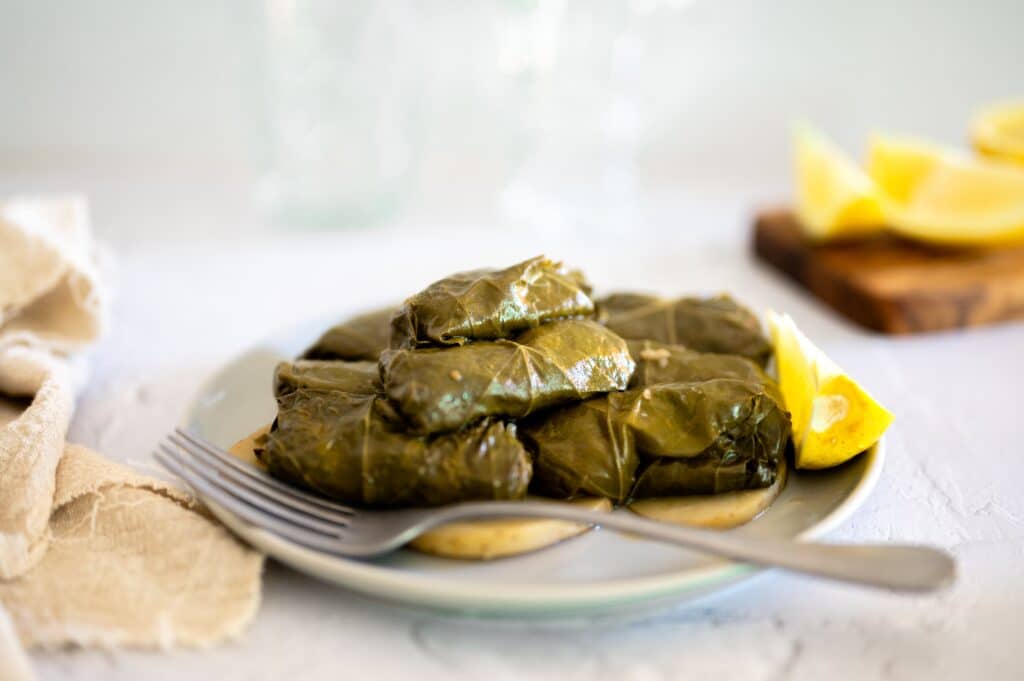 When it comes to trying out food from Greece, your mission is not complete without biting down on dolmades (plural because you can't have just one). Dolmades are a traditional Greek side dish – and vegetarian-friendly! They're made from grapevine leaves stuffed with lemon-flavored rice, and an assortment of herbs and spices. Once stuffed, they're rolled up and boiled till tender.
The finished product will have you asking why dolmades are a side dish when they're clearly capable of being a meal on their own.
4. Spanakopita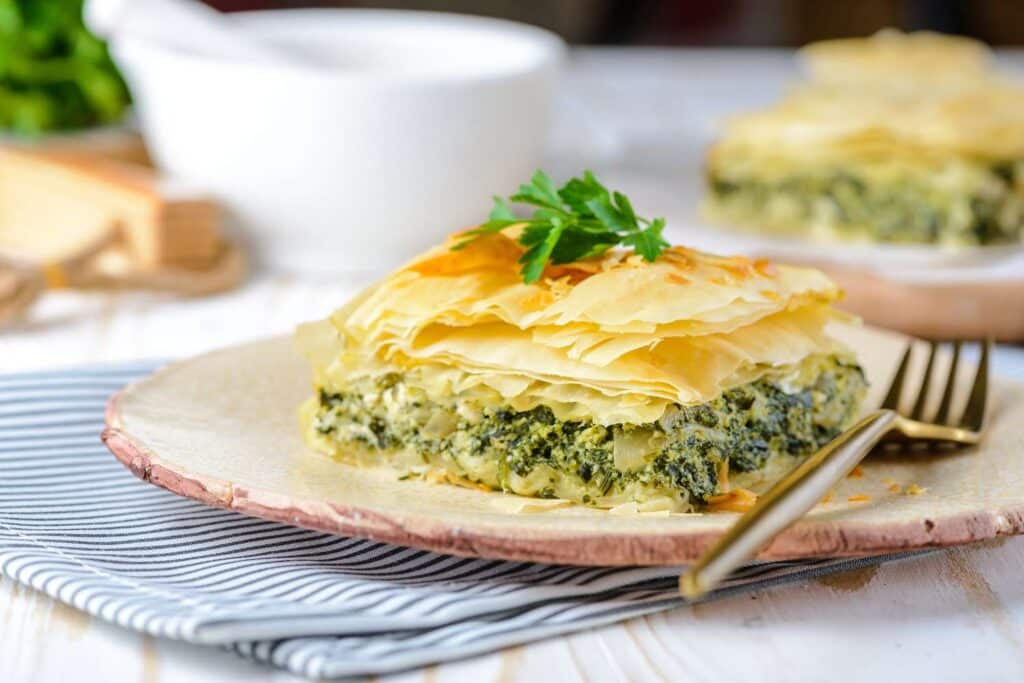 Greek food consists of lots of pies, and there are many different kinds – from flaky phyllo (or filo) pastry to ones made with enriched dough – and stuffed with fillings from aubergines or meat to greens or cheese. The most classic is undoubtedly the spanakopita. By layering feta cheese, and spinach flavored with dill between layers of phyllo pastry, the result is a dish that's buttery, flaky, and seriously delicious.
5. Moussaka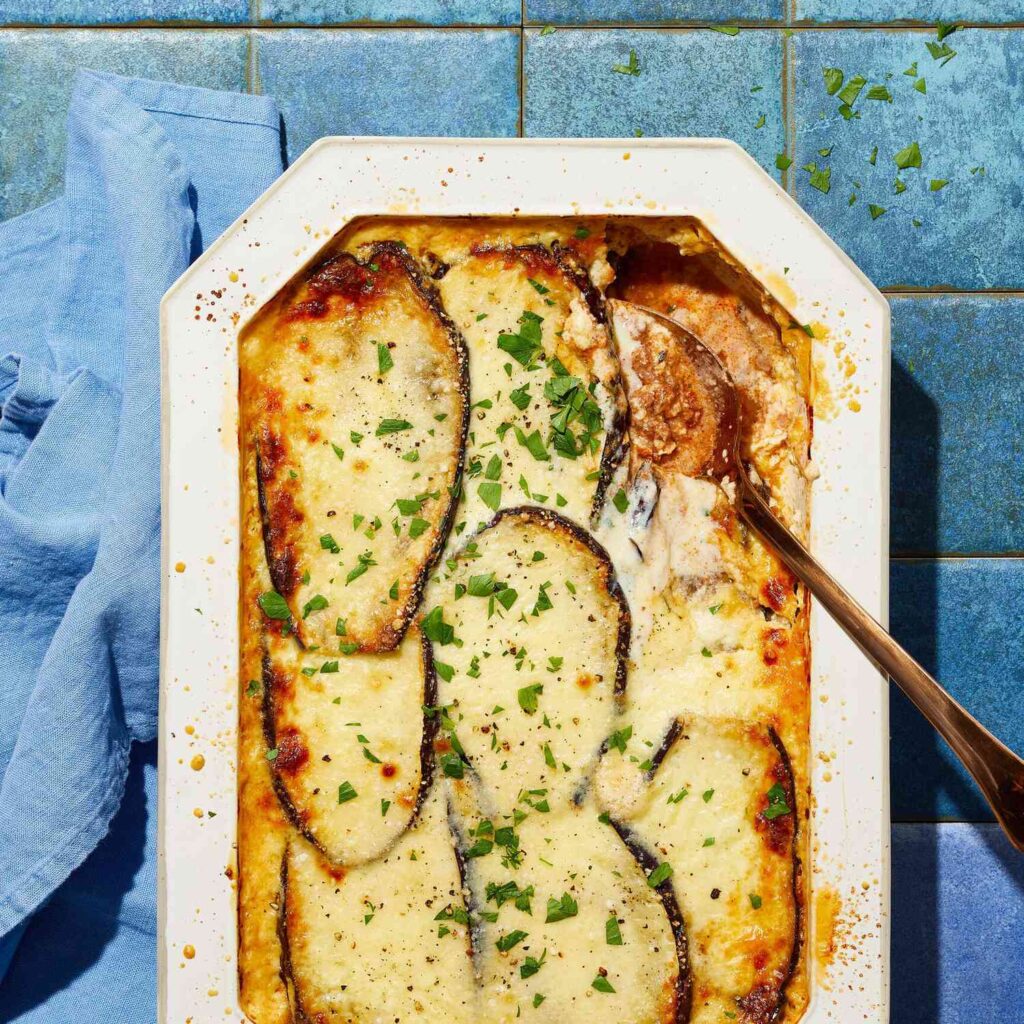 You haven't lived or enjoyed Greek food to its full extent until you've tried a delicious baked moussaka. Another famous traditional Greek dish, moussaka is made with layers of fried aubergine, minced meat, and potatoes topped with a creamy white sauce and baked till golden brown. And many restaurants serve an incredible vegetarian version.
(With or without the meat, you must try some moussaka!)
6. Souvlaki (Gyros)