Hopping on a plane to another country is exciting – but many things in foreign countries can be incredibly different from how they are at home – transport being one of them. Getting around in different cities can be confusing for a traveler who doesn't know how local transportation systems work and what's more, is one form of transport better than others?
Contents
How to Get Around in The World's Top Cities – Part 1
1. Rio de Janeiro, Brazil
Rio de Janeiro is one of the most iconic cities in the world – especially with its instantly recognizable landscapes and landmarks, including sprawling favelas, raucous Carnival festival, and of course, the staggering Christ the Redeemer towering atop Mount Corcovado. Here's the best way to get around Rio de Janeiro.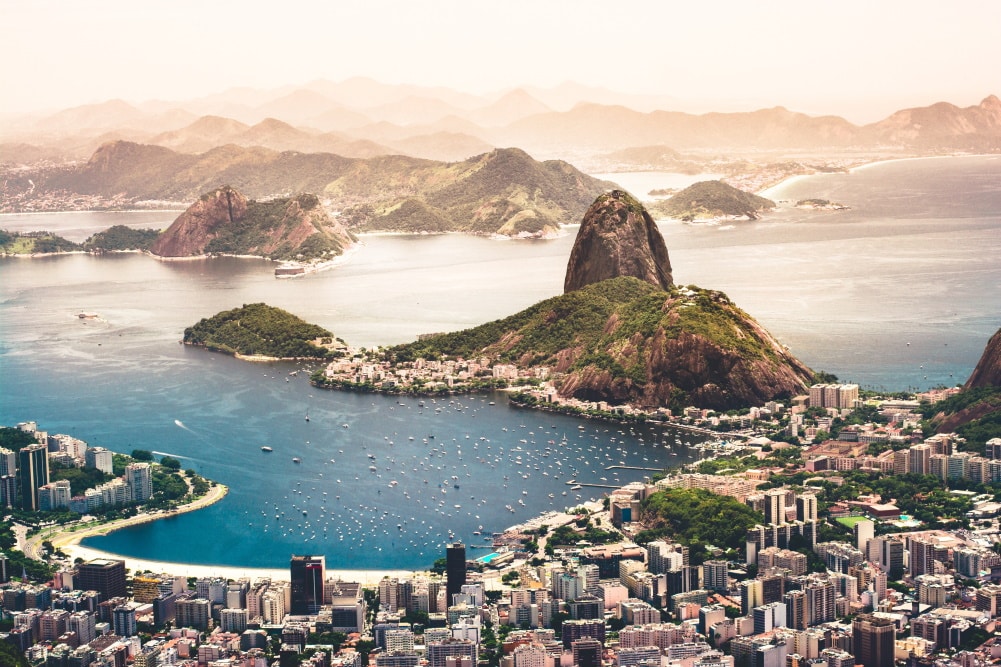 On Foot:
Walking in Rio de Janeiro is lovely – especially in neighborhoods like Centro, Santa Teresa, Lapa, and Zona Sul. You'll need to take a taxi, subway train, or bus to get to Santa Teresa and Centro, but once you're there, you can easily browse the many museums, art galleries, and shops on foot. Most other areas are less dense – so if you're planning more adventurous outings to places like Corcovado and Sugar Loaf Mountain, it's best to take a cab.
Subway:
The Rio subway system is affordable, clean, and safe. Single train tickets are priced at $3.70 Reais and expire two days after you buy them. You can also purchase a variety of metro-bus combination ticket options, which are particularly useful when visiting faraway attractions like the Jardim Botânico that require bus-metro transfers. You can also get a rechargeable prepaid fare card instead of a ticket. Trains operate from 5 AM until midnight Monday to Saturday and from 7 AM until 11 PM on Sundays and holidays. For more info, visit the website: MetroRio.
Taxi:
If you're traveling around the city in the evenings, taxis are the best option. There are plenty of cabs driving around the streets of Rio de Janeiro and flagging one down shouldn't be a problem. All taxis have a standard meter rate regulated by the city – it should read "1" Mondays to Saturdays between 6 AM to 9 PM, and "2" after 9 PM and all day on Sundays. Depending on the destination and route, rates can change from $10 Reais to $50 Reais. Keep in mind that most taxi drivers in Brazil won't speak English, so to avoid confusion, write down your destination's address.
Bus:
While city buses are a convenient mode of transport, unfamiliar riders might be thrown off by the Portuguese-speaking bus drivers. It's also important to keep in mind that many bus routes branch into Brazil's favelas – which you will want to avoid. Riding Rio's city buses can be dangerous, especially at night. So if you opt for a bus route, stay alert and only take the bus if you know the route to your destination. Some routes are frequented by tourists and are safe to use during the day – Routes Nos 583 and 584, which run from Copacabana to Corcovado train station, or Routes Nos. 512 and 511 that run up Sugar Loaf Mountain. Websites (please note these are in Portuguese): Rio Onibus, Va da Onibus, Premium Auto Ônibus.
Van:
In addition to the city's buses, public minivans also run daily along Av Rio Branco to as far as Barra da Tijuca, past Ipanema Beach, and Copacabana Beach. This is ideal for travelers residing in the Zona Sul district – they're affordable, quick, and easy to spot from the beach. Van fares start at approximately $2 Reais.
Car:
Rental cars are easy to reserve, but it's not the most convenient mode of transport. Don't even consider renting a car unless you're prepared to deal with Rio's insane traffic, disorienting street signs, and hasty pedestrians. Popular rental car companies are located in the city, and daily rates start at $20 to $30 – remember that you'll also have to pay for parking throughout the city.
2. Cape Town, South Africa
Cape Town is a dream location for travelers around the world. Offering endless natural beauty, clifftop views, colorful neighborhoods, turquoise waters, and delicious local wine! Here are the best ways to get around Cape Town.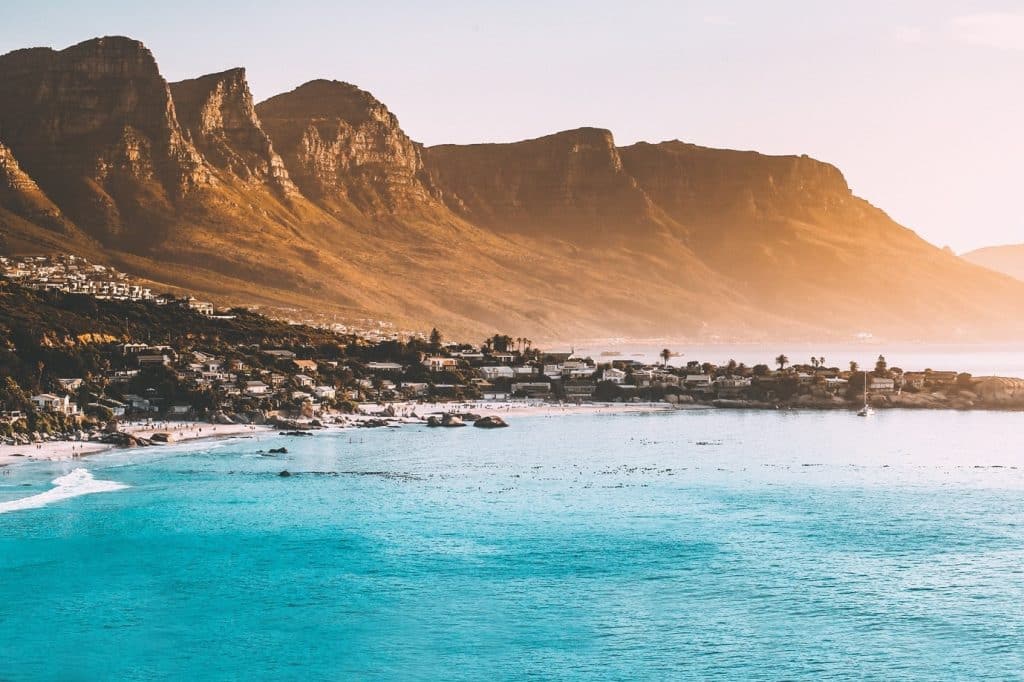 On Foot:
Cape Town is a sprawling city, but individual neighborhoods like the city center, aka the City Bowl, Bo-Kaap, and the Waterfront, are walkable. Make sure you keep a detailed map because street names are often inconsistent. While you'll feel safe walking around in the daytime, avoid doing so after dark. Tourists and locals are targets for petty crimes, like pickpocketing. So, if you are walking around after sunset, make sure you're in a group.
Car:
You'll get the most out of your trip to Cape Town if you have your own set of wheels. Most public transport options aren't reliable and stop running fairly early in the evening, so renting a car will allow you to explore without worrying about getting stranded somewhere. But you should make sure you use a detailed road map because signage in Cape Town can be confusing, with many roads having more than one name or labeled in more than one language. Make sure you keep some spare cash to pay for parking and tip parking attendants. You can rent a car at the Cape Town International Airport (CPT) or from the many rental agencies in the city. Save some cash by opting for a daily mileage limit, which is usually too high for most travelers to exceed.
Metrorail:
Cape Town's commuter rail system offers services from the city center to many outlying suburbs and the nearby wine districts. But this isn't recommended for travelers, as the trains aren't that well maintained, and there are fraudulent ticket-sellers who often pass off used tickets to unsuspecting travelers.
Bus:
If you opt for the bus, make sure you steer clear of public transport bus services like The Golden Arrow Bus – while these are cheap, they're often late and poorly maintained. Like most of South Africa's public transport systems, using these isn't safe. Instead, opt for the MyCitiBus service, which only operates in the hub of Cape Town and offers a prepaid card that allows you to navigate between main city areas. Download the app to check your route and stay on top of your itinerary.
Taxi:
In South Africa, taxis, primarily refer to as minivans, are mainly used by local people. These are often not road-worthy or safe. So, make sure you use a reliable cab service that you can avail of through an app – Uber is the most cost-effective and dependable cab service in South Africa.
3. Dubai, UAE
The cosmopolitan city of the UAE, Dubai is one of the most glamorous destinations you'll ever visit and is particularly popular with travelers wanting to experience both old and new cities, going from old Dubai's bustling souqs to downtown Dubai and the magnificent Burj Khalifa. Here's how to make your way around Dubai.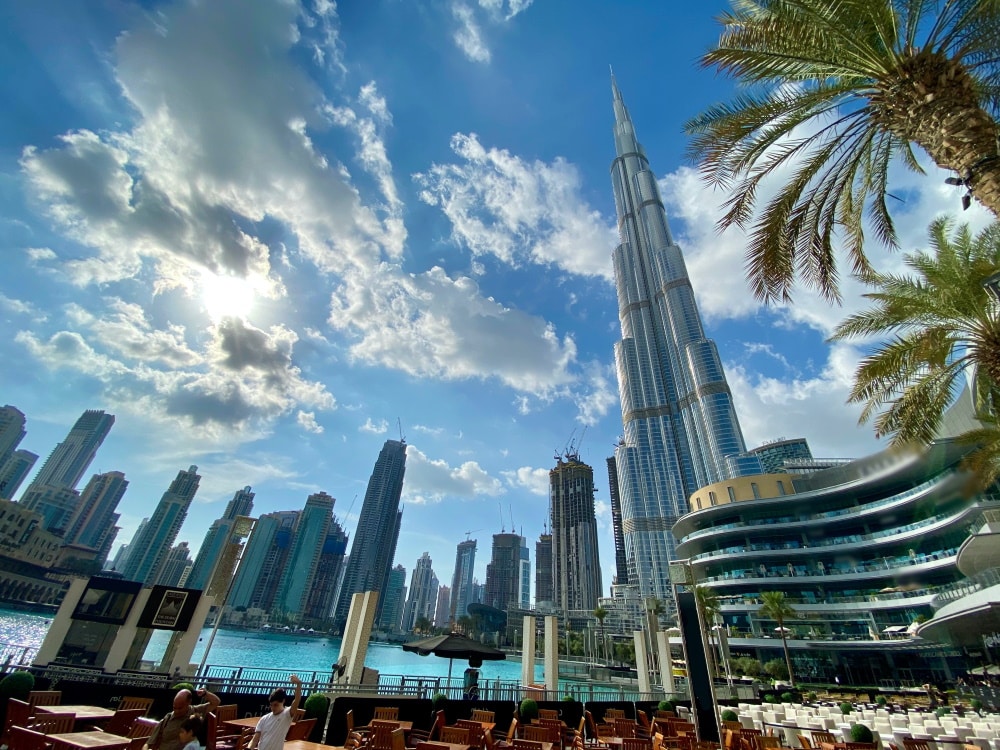 Taxi:
Even though prices are high across the city, a taxi here and there won't break the bank. You can easily spot cabs by their tan bodies and red roofs or pink-topped cabs for female and family passengers only (also driven by women). All taxis are metered with rates starting at 12 Dirhams and increasing by about 2.82 Dirhams per mile. Most addresses in Dubai don't have building numbers, so you'll have to specify your destination based on an intersection or a nearby hotel or landmark. Taxis service Dubai International Airport for a flat rate of 20 Dirhams. Uber is also a popular option for taxi transport in Dubai. Website: Dubai Taxi Corporation.
Bus:
The Roads and Transport Authority operates more than 100 routes in Dubai. Like the metro, bus fares range depending on which of the seven zones you travel through. You can pay using a Nol Card, which you can purchase at select bus stations, ticket vending machines, and RTA service centers across the city. Buses run frequently, but traffic in Dubai is quite bad, and frequent stops will also affect your time. Bus no. 8 is a useful route for travelers because it stops at some of the tourist hot spots, including the Burj Al Arab and the Dubai Marina. Website: RTA Buses.
Metro:
The city's metro consists of two lines: red and green. Together both lines service nearly 50 stations, including the airport. Routes are divided into zones, and fares vary depending on which zone you travel through. You can also pay for your fare through the same Nol Card. Hours of operation depend on the day and line, but usually start from around 5 or 5:30 AM and run until midnight of 1 AM. Keep in mind that metro trains don't start operating until 10 AM on Fridays. Website: Dubai Metro.
Boat:
Boats have always played a large function in Dubai's transportation, and today they're still used by locals and tourists wishing to cross Dubai Creek. For just 1 Dirham per trip, you can cross the creek via an abra (the traditional wooden boat that has sailed across Dubai's waters for years and years). Abras line the creek in the downtown area. Make sure you carry cash because drivers don't take cards.
The RTA also operates a boat service, known as the Dubai Waterbus. More spacious and high-tech than abras, these service stations are outside of the immediate downtown area. One-way trips cost 2 Dirhams and you can also pay with your Nol Card. Website: Dubai Waterbus.
Car:
Dubai's roads are well maintained and clearly labeled but maneuvering through constant traffic can be troublesome, never mind trying to find parking. Drivers in the UAE are often in luxurious sportscars, so don't be surprised to see a few high-speed drivers whizzing past you. You can rent a car to drive around Dubai, but you will need to get an international driver's license.

4. New York City, United States
One of America's most exciting cities, The Big Apple offers bright lights and big city scenery. New York City is a hub of world-class cuisine and cultural sights and sounds. You can't possibly experience all of the City That Never Sleeps in one lifetime. Here's the best way to get around New York City.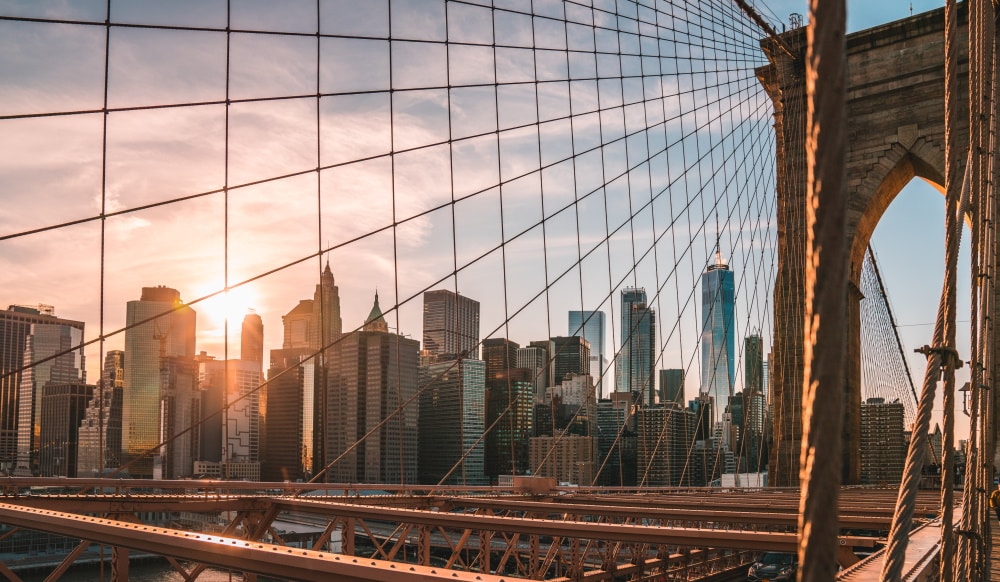 On Foot:
Rush hour is intense in Manhattan, and often the best way to get around is by walking. Besides, most of the borough is mapped out on an easily navigable grid, so getting around on foot will be easy enough. There's also a variety of walking tours available if you want the guidance of a local. Other parts of the city are less crowded and much more spread out, making taxis or the subway a much better option. Stay safe in unfamiliar areas at night and rather hail a cab than walk.
Subway:
New Yorkers and visitors alike descend below the ground to take the subway. Open 24 hours a day, seven days a week, the New York Subway is inexpensive ($2.75 base fare per ride, plus $1 to get a new MetroCard) and is an efficient way to get around. You can buy a MetroCard at any station – most machines accept credit cards. If your card doesn't seem to work the first time you swipe it, don't move to another turnstile. This will null and void your card or charge it again. Instead, keep swiping at the original turnstile. If your trip is longer, get a 7-day pass which offers unlimited rides for seven days from the first day of use, and costs $32.
It's easy to understand the subway. Refer to the various lines by the letter or number, not the color – trains with the same color have very different routes. Keep an eye out for helpful maps at stations and remember that most trains are marked as going "Uptown" or "Downtown". Make sure you're not on an express train because it might zoom right by your stop.
Bus:
Taking the bus in New York allows visitors to get an above-ground view of the city while getting from point A to B. Buses in the city cost a flat $2.75 per ride. Use your MetroCard, because bus drivers won't make change and don't accept dollar bills. And if you need to transfer to another bus or the subway, you can ride for free – as long as your transfer is within a two-hour time span. The only downside is that buses in New York City are prone to traffic jams. Website: MTA.
Taxi:
The streets of Manhattan are flooded with yellow taxis that you can easily hail right off the curb. Once you get in, tell the driver where you're going by referencing the cross streets near your destination. For instance, if you're headed to Lincoln Center, say Broadway and West 65th. Taxi meters start at $2.50 and go up from there based on miles traveled and/or time spent. You should also tip the driver somewhere between 15-20%.
If you're headed to one of the outer boroughs, make sure you know where you're going. Some cabbies might claim they don't know how to get to places in Brooklyn or Queens, etc. just because they don't want to drive there. But they're required by law to drive there. If they refuse, you can ask for their name and medallion number and report them to the Taxi and Limousine Commission. Uber and Lyft ride-hailing services operate in NYC too.
Car:
Unless you're comfortable maneuvering through crowded, narrow streets, and lots of honking, don't consider driving in New York City. You'll just be met with appalling traffic, and expensive parking – that's if you find any. When in New York, do as the New Yorkers do – don't drive.
PS: Save this guide for top tips on how to travel smarter in general.
5. Santorini, Greece
Santorini's stunning group of islands offers beaches with volcanic black or red sand, and clear blue waters. An ideal holiday destination for groups of travelers or honeymooners looking for an incredibly romantic getaway. With its renowned Santorini sunsets, it's no wonder it's one of the most popular bucket-list destinations. Here's how to find your way around Santorini.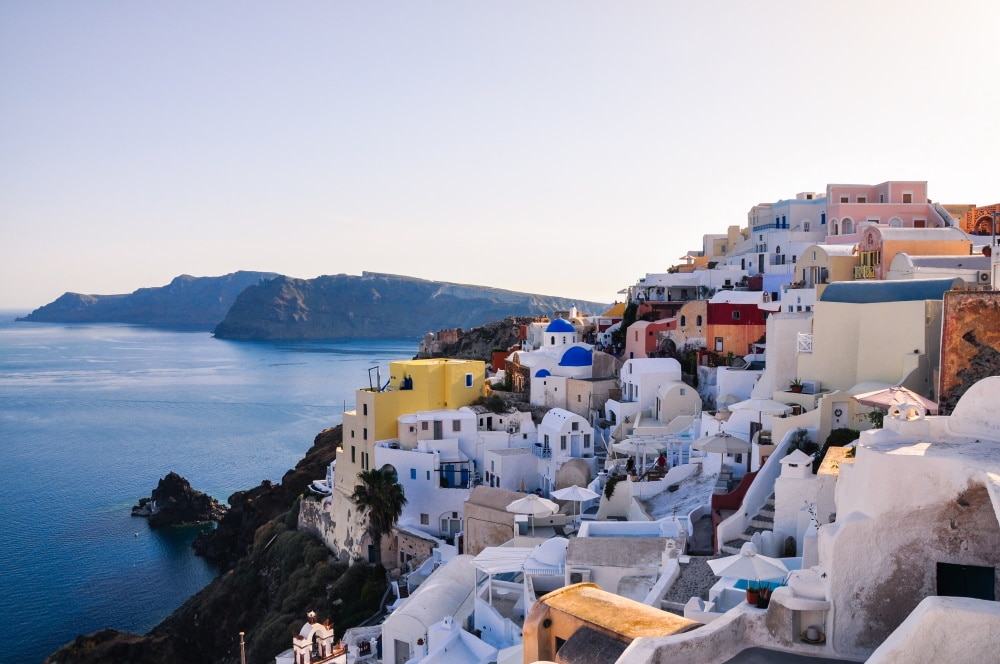 Bus:
The bus is one of the best ways to get around Santorini, especially when traversing from one town to another. KTEL bus routes operate from Fira to areas all over the main island Thira. During peak travel months, most routes are served at least once every hour all day, but these schedules change frequently. Fares range from $2.10 to $2.81 – depending on your destination. Tickets are purchased on the bus. There aren't direct KTEL buses to towns other than Fira, so if you want to get to Oia from Kamari, you need to take the bus back to Fira, and then hop on another bus from Fira to Oia. Website: KTEL.
On Foot:
Towns in Santorini are compact with narrow, winding roads – so walking is an easy way to get around. Just make sure to keep your eye out for mopeds – tiny, motorized bikes – which are allowed on both the street and sidewalk.
Ferry:
You can take a ferry from the island's main port at Athinios, or Ammoudi in Oia, to get between Thira and Thirassia. But if you want to go beyond Thirassia, stick to Athinios. Service frequency depends on the season, but you can expect at least one trip a day in either direction. Buy tickets at the ferry port – one-way trips cost as little as 5 Euros.
Car, ATV, & Moped:
Even though KTEL buses are convenient, they get crowded in summer and might be unreliable during off seasons. A car might be convenient only if you're staying in a less densely packed town. But most people prefer a moped (if you have a motorcycle license) or an all-terrain vehicle (ATV) for traversing less-traveled routes. Car rental agencies are located at the airport and in Fira – you will need an international driver's license, which you can apply for on the IDL Service website.
Taxi:
Taxis are available on both Thira and Thirassia. Major routes, like those from the ferry ports to Fira, from Oia to Fira, or travel to certain towns from airports have fixed rates. For these routes, expect to pay anywhere between 10 Euros to 20 Euros, depending on your destination. But if you're using a taxi to get around town or to less-visited areas, make sure to agree upon a price before getting into a cab. It's also best to write down the address of your destination.
6. Rome, Italy
Whether it's your first time in Rome or your 100th, the best thing about this city is that you'll find something new every time you stroll through its beautiful streets. From back-alley eateries to modern street art, Rome is filled with hidden gems just waiting to be discovered. Here are the best ways to get around Rome.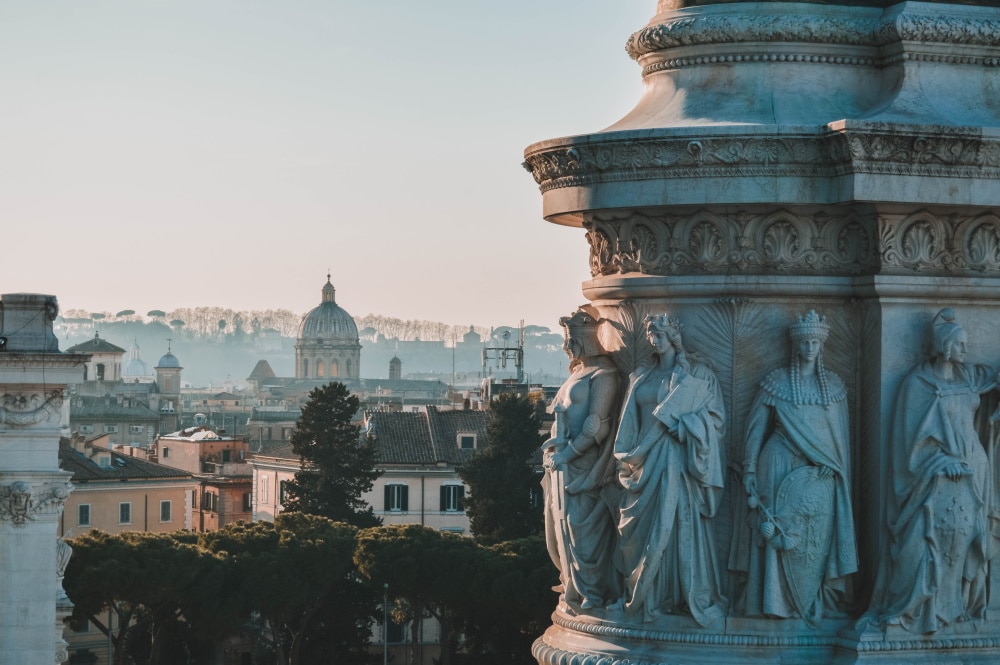 On Foot:
Walking is an easy option for getting around Rome, especially since most of the city's top attractions are located in close proximity to each other. Make sure you have comfy shoes and a decent map.
Metro:
Because traffic above ground is bad, the underground metro or Metropolitana is the best way to get around when it comes to public transport. The metro is operated by Azienda per i Trasporti Autoferrotranviari del Comune di Roma, or simply ATAC, and runs three lines. You can find stations scattered across the city marked by signs with large red "M" on them. While not as sophisticated as that of London or Paris, it's a quicker alternative to the city's above-ground transport options. Buy tickets for 1.50 euros (or about $1.85) one-way at some metro stations and convenience stores throughout the city. Or if you plan on using the metro for most of your trip you can purchase a 24-hour card, 48-hour card, or 72-hour card. As a tourist, you'll probably only use line A (orange) and line B (blue) – both stop near all the top sites. The metro runs daily from 5:30 AM to 11 PM; on Friday and Saturday, it runs till 1:30 AM. Watch out for pickpockets and scam artists trying to sell you special tours or hotel rooms. Website: ATAC.
Bus:
Bus tickets cost the same as the metro. And these are available at bus terminals and convenience stores. Similar to the metro – if you plan on relying on public transport for a lot of your trip, you should purchase a 24-hour card, 48-hour card, or 72-hour card. Bus stops are marked by Fermata (or stop) signs. There are several different types of buses in Rome, including night and express buses; and there are a large number of routes and stops. The most popular is No. 64 which transports visitors from Roma Termini (the city's main railway station) to the Vatican. Routes offer daily service between 5:30 AM and midnight, with extended hours on the night buses. Keep an eye on your wallet, pickpockets are also a problem on buses in Rome. Website: ATAC.
Taxi:
The easiest way to get a taxi is to have your hotel concierge call one for you; most restaurants will call cabs too. Taxis in Rome are quite pricey and start at around 3 Euros and charge one Euro for every kilometer traveled. Make sure you remember that the meter starts from wherever that driver is summoned. Licensed Rome City Council Taxis are white and have a sign with the word "TAXI" on their roofs. Sundays incur extra charges, as well as light night travel, and suitcases. Uber also operates in Rome.
Car:
If your goal is to enjoy a stress-free vacation in Rome, don't even think of driving. Traffic is a nightmare, and so is parking. The whole historic city center is off-limits to drivers during the day, and on the whole, Romans are impatient and erratic drivers. But if you insist, get an International Driver's Permit.
7. Paris, France
The City of Lights tops many a traveler's bucket list. You'll see iconic landmarks, like the Eiffel Tower and the Arc de Triomphe, charming cafes on quaint street corners, and art – whether it's culinary masterpieces, high-end fashion, or at the many museums. Here is the best way to get around Paris.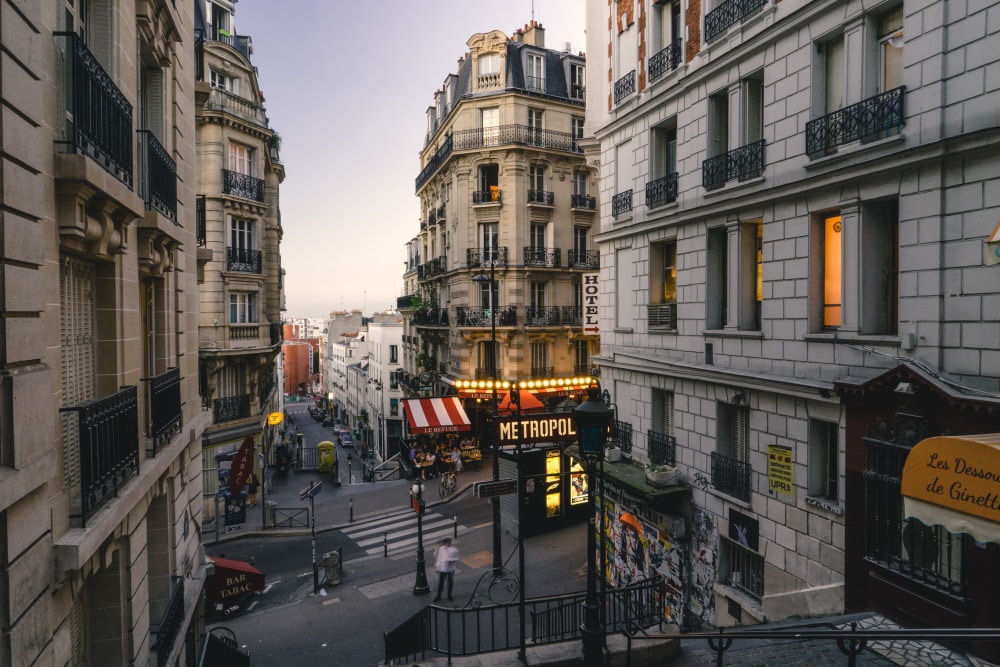 On Foot:
Most travelers book hotels in the attraction-heavy city center, so if you have to, then walking is the best mode of transport. Even if you're not right on the Champs-Élysées, the city's chic neighborhoods are incredibly walkable.
Metro:
The metro, part of the city's RATP public transportation system is affordable, easily accessible, and runs 16 extensive routes (marked number 1 to 14, and then 3 bis and 7 bis) across metropolitan Paris. You can purchase single one-way journey tickets for 1.90 Euros, but it's easier to purchase a book of 10 t+ tickets or a Mobilis day pass. If you know how often you'll use public transport in Paris, the book of tickets covers the metro, RER trains within Zone 1, buses, and more. A book of 10 t+ tickets costs 16 Euros for adults and 8 Euros for children. The metro runs from around 6 AM to 12:30 AM daily. Make sure you check the specific timetables before traveling. There's also a handy route planner to help you navigate. Here's the website: RATP.
Train:

The Réseau Express Régional (RER) trains run five express routes (letters A to E) from the city center to surrounding suburbs. These trains service both Paris airports and take travelers into the heart of the city. The RER C train is the best way to get to Versailles Palace. And you may want to use the RER trains to explore smaller towns and sites outside the city, like Disneyland Paris. You can get tickets at any RER or metro station. Ticket prices are calculated station to station for any travel outside Zone 1 and vary in price. Hours are the same as the metro, but wait times are longer. Paris by Train has more info.
Bus:
RATP operates 59 bus lines that run throughout Paris and its suburbs. You can use t+ tickets and metro passes to pay for bus trips – a ride costs the same as a metro ride, unless you buy your ticket on the bus, which costs 1.90 Euros. The bus system is slower but offers more scenic routes and maintains a longer schedule. Bus hours depend on the line, but generally run from Monday to Saturday from 7 AM to 8:30 PM, some lines from 8:30 PM to 12:30 AM. The night bus system picks up the slack past 12:30 PM – there are four-night bus lines which all run till about 4 AM. Paris by Bus and Noctilien night bus have more info.
Taxi:
Paris is full of taxis, there are about 17,000 taxis and cars for hire in the city. Official Paris taxis are marked with a Taxi Parisien sign on the road – when it's available the sign is green, and it turns red if it's not. Meters start at 2.60 Euros and then charge per kilometer traveled. After the base fare is applied, the charge is 1.06 Euros per kilometer from Monday to Saturday from 10 AM to 5 PM. From 5 PM to 10 AM, the fare increases to 1.30 Euros per kilometer on Monday to Saturdays, as well as 7 PM to midnight on Sundays. You can hail a taxi, but it's easier to wait in line at one of the taxi ranks spread throughout the city. Keep in mind that traffic in Paris is bad. The main taxi companies in Paris are Taxis G7, Alpha Taxis and Taxis Bleus. The ride-hailing app Uber also operates in Paris.
Car:

Driving in Paris is to be avoided unless you plan to explore a good amount outside the city. Heavy traffic, potentially confusing road signs, and scarce parking all make driving in Paris a nightmare. But if you prefer, rental cars or car hires are available at the airports and several main train stations.
Keep an eye out for part 2 of our Guide on How to Get Around the World's Top Destinations.