Solo travel trips are entirely different from traveling with someone you know, and the thought of traveling alone can often seem daunting. Before you let a million "what if" questions plague you, read our ultimate guide to traveling alone, which contains our best solo travel tips.
10 Essential Solo Travel Tips
1. Do Some Homework
One of our top solo travel tips is to do some research (and a little pondering) before you do anything else. Take your time to consider what you want to get out of your trip before you start researching potential destinations and building your itenary. Here's a guide you can save on how to get around some of the world's top destinations.
2. Learn Some Local Lingo
You won't regret making the effort to learn a few words and phrases before you embark on your solo trip. Even just knowing how to order something, introduce yourself, and start a basic conversation makes all the difference. People love to know you're trying, and it's a great way to make new friends.
3. Have Your Emergency Contact Info on Hand
Write down your emergency contact info and make sure it's easy to access. Include your personal contact information, the name of an emergency contact in your home country, and other important phone numbers and information you might need. For instance, you might include the toll-free phone number for your credit card company if you lose your card. Or your insurance company's info in case you need to contact them in the event of an emergency. Don't forget to download the Air Doctor app before your trip too so that you can always find a doctor near you.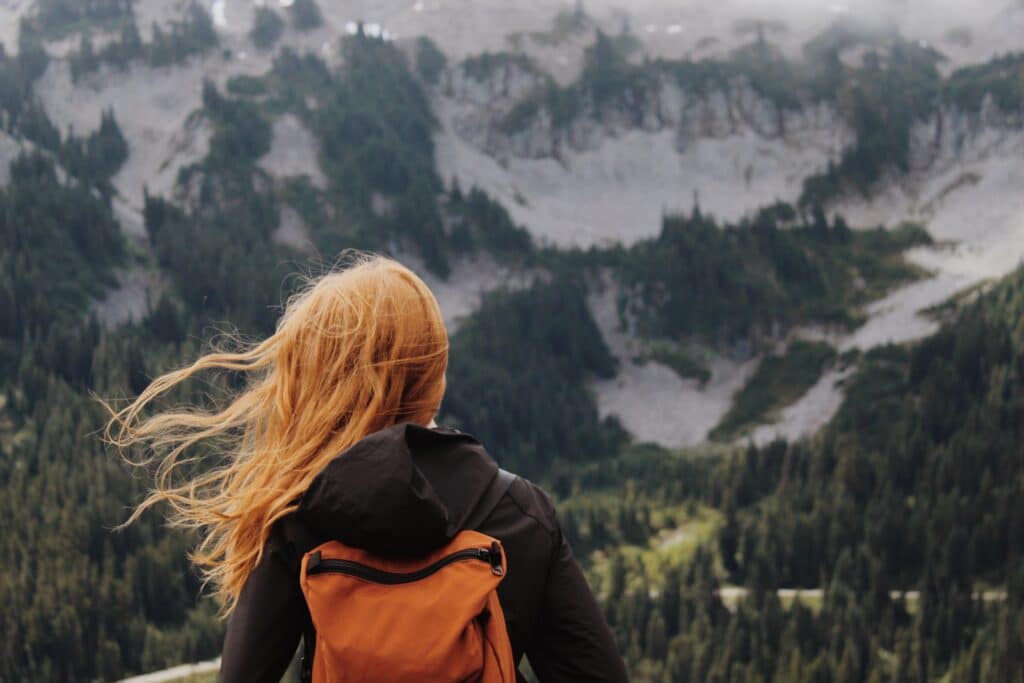 4. Give People Your Travel Itinerary
Another one of our essential solo travel tips is to give friends and family a copy of your itinerary. Include flight info, hotel bookings, and maybe even a basic idea of your sightseeing schedule. It's also a good idea to register your trip before you leave with the State Department, so the local embassy or consulate can contact you if necessary.
5. Ask About Single Supplement Lodging
Some accommodation options at hotels and cruise lines require two people to share the space. If you want it to yourself, you need to pay a single supplement so the travel provider can still make their anticipated revenue. These fees will be disclosed before you book – if you're not sure, ask before you confirm your reservation.
6. Pick Your Accommodation Wisely
Traveling solo might make you feel more vulnerable in an unfamiliar place. So, before you book a place to stay, do some research. Only stay somewhere that has multiple positive reviews – these will give you a good indication of what to expect based on other people's experiences.

Additionally, make sure you stay somewhere with free Wi-Fi. You might not always be out and about, and you'll want to be able to use this time to catch up with loved ones back home, watch some Netflix, respond to emails, and upload all those pics to Instagram.

7. Bring Back-Up
Another top solo travel essential is to make sure you have copies of all your travel documents! You don't want to be left stranded alone and visa-less. So, make sure you've got copies of your passport, visa, and booking confirmations. Email copies to yourself and keep a few printed in various luggage.
8. Revel In It
Don't lose sight of all the incredible things associated with solo travel trips, even if you feel lonely. Some of these perks are tiny – like being able to change your mind every hour without worrying about travel companions. But the real bonus is much more significant: pure freedom. This is your chance to make it up as you go along, meet new people, and discover who you are away from everyone and everything else.
9. Do Something Out Of The Ordinary
You might be hesitant to try new things in case they don't go as planned or because you don't have someone by your side. Instead, this could be your chance to try something new or something you wouldn't usually do. Cliché as it may sound, getting out of your comfort zone will be one of the most rewarding things you decide to do – on this solo trip and in life.
10. Don't Over Plan
When you have extra time available, you can linger in museums, spend a few more moments in that corner café, or take that little trip into the mountains that you hadn't considered.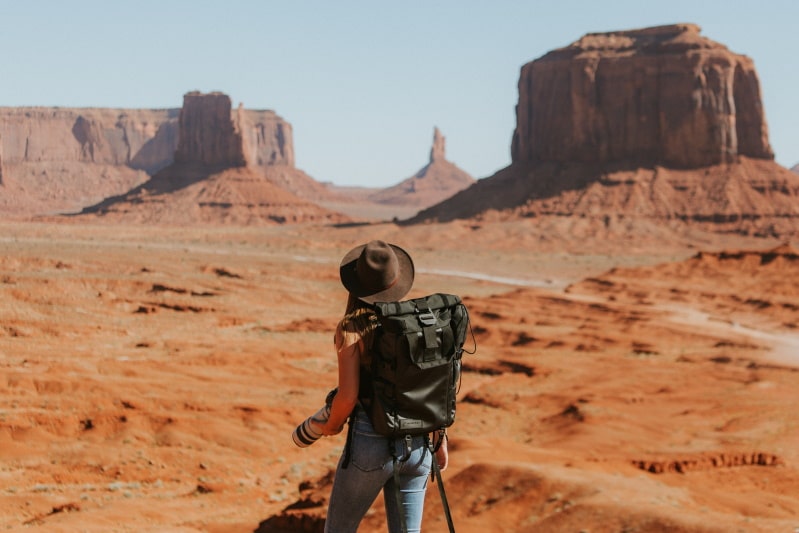 Bonus: Take Plenty Of Pictures
And ask someone to take a picture of you! You won't regret having photographic memories to look back on.
7 Most Popular Solo Travel Trips
So, by now, your search engine history is probably packed with searches like: "where to solo travel for the first time?"
To help you narrow it down, here are our top recommendations:
Iceland: Perfect if you're after solitude and time to think. Its otherworldly aura, combined with Icelandic people's friendly culture, makes it an ideal place for solo travel trips. Plus, Iceland is super safe!
Portugal: The stuff that solo adventures are made of. Go on a solo backpacking trip through Lisbon or sightsee to your heart's content in Porto.
Guatemala: Arguably the most accessible country in Central America for solo travelers – it's famous for its tight-knight community of travelers. Plus, information is easily acquired, and friendly faces are everywhere!
Slovenia: An excellent destination for solo travelers. Spend your morning skiing in the Alps, then head to the Adriatic at Piran for a romantic solo sunset, and stay in the capital, Ljublijana, to explore a city full of friendly people.
Ireland: With the friendly hospitality of the Irish, stunning natural surroundings, and lively pub-filled cities, Ireland is undoubtedly one of the best places to take a solo trip.
New Zealand: Besides the fact that this is one of the safest countries in the world, New Zealand is also brimming with dazzling landscapes, buzzing towns and cities, and incredible cultural experiences. New Zealand is also an excellent backpacking country!
Japan: Put aside the ample opportunities to get lost in translation, and you'll see that Japan very much seems to have been organized with solo travelers in mind. The efficiency of its transport and the friendly locals also make it ideal for solo travel!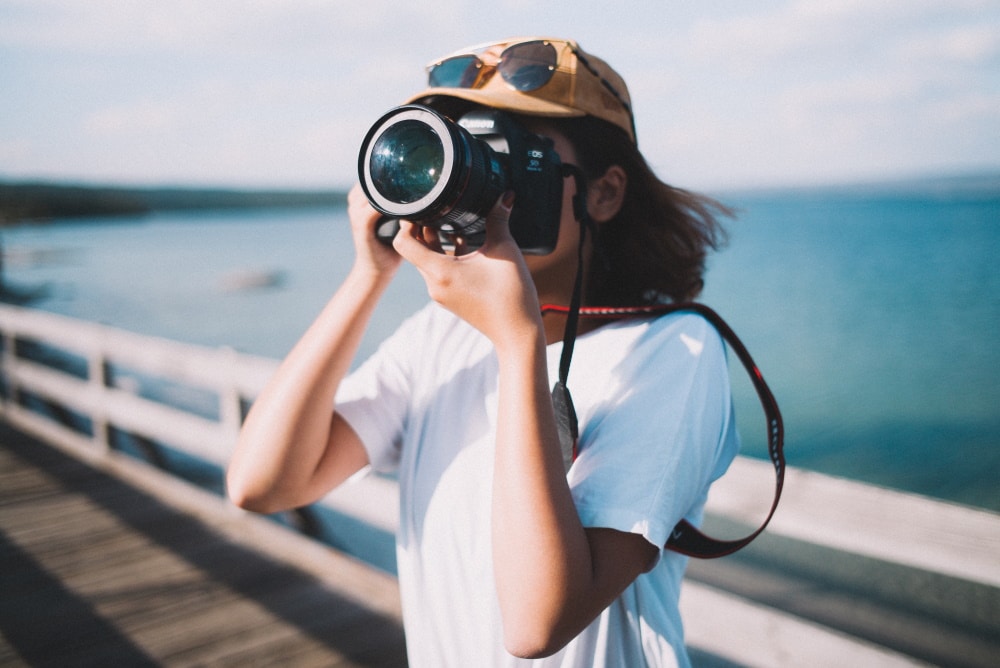 Solo Travel Essentials
You can't take it all, but you can pack these solo travel essentials to make your trip more convenient.
High-speed phone charger
Universal adapter
Portable power charger/bank
Noise-cancelling earbuds
Antitheft backpack
Fast-drying clothes
Travel pillow
Bottle with water purifier
Swiss Army Knife
Compact wind-proof umbrella
Padlocks
Travel-friendly first-aid kit
Solo Travel Benefits & How It Changes You
There are so many benefits of solo travel that will have an impact across your whole life. Learn how to travel alone, and you'll open the door to one of life's most enriching experiences.
Here are five solo travel benefits:
You learn A LOT: Solo trips teach you a lot about the way of the world (and yourself), from problem-solving skills and how to take smart risks. You learn patience and how to stay calm in difficult situations. You also learn to trust your gut and how to depend on yourself rather than others.
You become a more well-rounded person: Solo travel experiences will help you gain confidence and become more decisive – after all, you're responsible for everything during your trip. At the same time, you become more flexible because not everything will go according to plan.
You become a better global citizen: There is no better way to become a conscientious global citizen than a solo trip. Seeing how things work and experiencing things in a foreign country helps you gain a new appreciation for different global systems. It also enables you to become a more compassionate human being.
Your mindset expands: As much as travel opens you to different perspectives, solo travel immerses you in incomprehensible ways. Discovering different ways of life, cultures, and mindsets all by yourself truly shakes up the way you think and do things daily.
You understand yourself better: Strengths, weaknesses, interests, and passions become clear when you travel alone. Solo trips reveal things about yourself in ways that other things don't.
Solo Travel FAQs
What should you not do when traveling alone?
There is no list of cardinal rules, but don't do these things when traveling alone:
Don't be unprepared.
Don't make rigid plans.
Don't avoid locals.
Don't compromise your safety.
Don't run out of money.
Don't fight your spontaneity.
Is solo travel boring?
No. Solo travel trips are some of the most rewarding travel experiences. As long as you keep an open mind and have an itinerary of things you'd like to do, your solo trip will be anything but boring.
How long should a solo trip be?
This is up to you. You can decide to spend the entire year on a solo backpacking trip across the world or spend a weekend away exploring a place you don't know.
How can a single woman travel safely?
Quick pointers for women travelers to travel safely:
Choose your destination with intent.
Plan your first night well – try to arrive at your hotel in daylight.
Keep your accommodation to yourself.
Protect your documents, cards, and cash safe.
Meet with other women travelers.
Pack light.