The United States is filled with over 420 national parks – with many well-known spots like the Grand Canyon and the Great Smoky Mountains National Park bringing in more than 15 million visitors a year each.
But what about the least-visited national parks? Parks that might be even more off the beaten track, especially wild, and primarily undiscovered.
Each year, the National Park Service (NPS) tracks the total number of tourists in each park, revealing the most and least-visited. While the country's least-visited national parks can take a bit more planning to reach, they're well worth it. Get ready for beautiful views and adventures without the crowds.
8 Least-Visited National Parks to See This Year
1. Gates of the Arctic National Park & Preserve, Alaska
Park Visitors in 2021: 7,362
Alaska. A dream destination for outdoor lovers, hikers, and campers. This beautiful state is home to four of the largest national parks in the United States. Instead of visiting the most popular parks, truly take the road less traveled when you visit the Gates of the Arctic National Park & Preserve. Literally – there are no roads or trails in the park. But that shouldn't stop you from visiting. Immerse yourself in a landscape carved by glaciers and discover unspoiled wilderness straight from a storybook.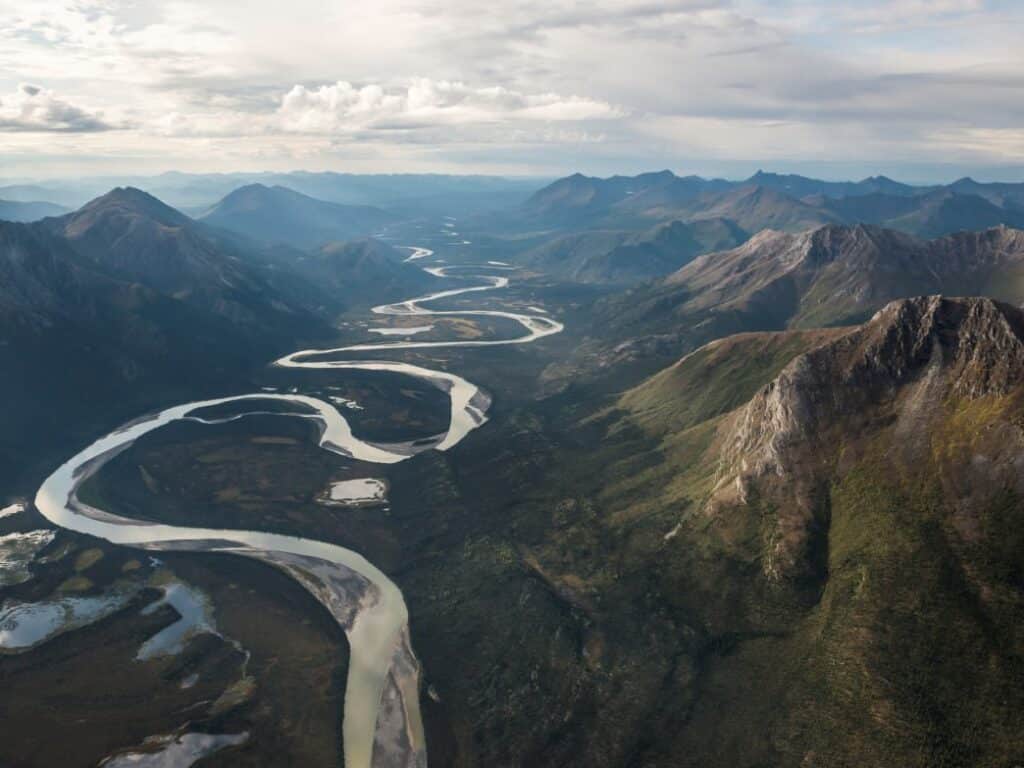 But Gates of the Arctic isn't for the faint of heart – according to NPS, it's "one of the last truly wild places on earth". Only experienced wilderness travelers are advised to visit. But there are companies that organize day trips and overnight campouts to give visitors on every level the chance to enjoy Northern-Light skies and entirely natural settings.
Places To Stay:
The easiest way to spend the night within the Gates of the Arctic Park is to camp. But you can find sporadic lodging in Coldfoot and Deadhorse.
Or stay at Iniakuk Lake Wilderness Lodge and watch caribou migrate past the porch of your cabin in the park, as the colors of the tundra begin to change.
2. National Park of American Samoa
Park Visitors in 2021: 8,495
Found just over 2,600 miles southwest of Hawaii is the National Park of American Samoa, the only national park in the Southern Hemisphere. As one of the most remote national parks, it's not surprising that this is among the least-visited national parks in the US. But once you step foot into the park, you'll realize it's a quintessential tropical paradise. Those who are lucky enough to make the trip are rewarded with astonishing views of the glittering sea, coral sand beaches, and an abundance of aquatic life.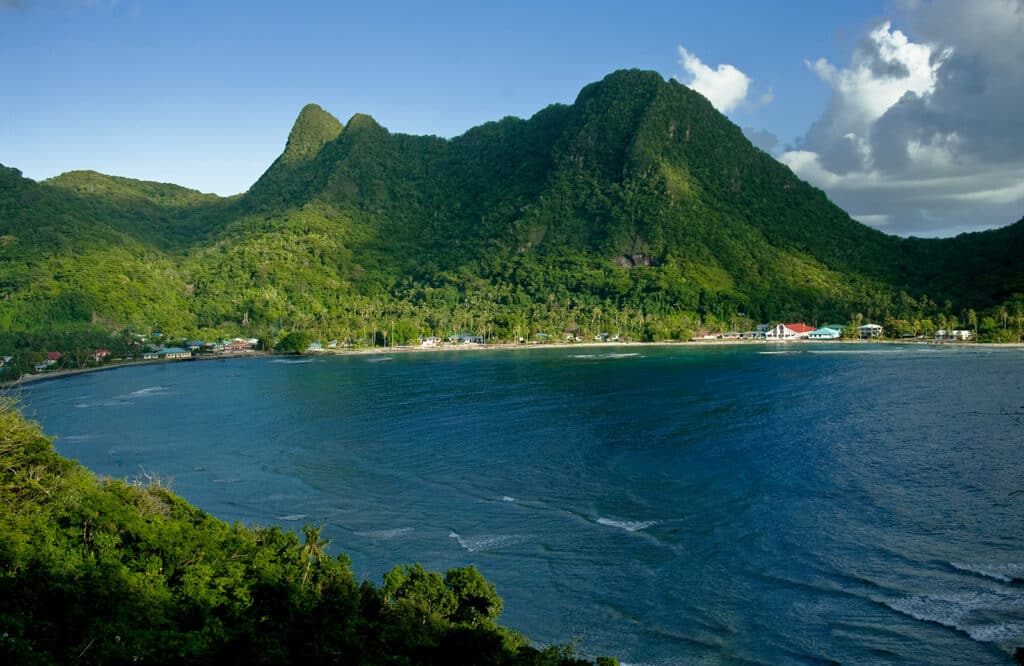 Marine lovers will be delighted to know that the park is home to a whopping 950 species of fish. On dry ground, visitors can hike through a vast trail network that offers incredible views, and a chance to learn more about the Samoan culture through its visitor centers and unique homestay program.
Places To Stay:
Despite its isolated location, the main island of Tutuila does have hotels and Airbnb stays to choose from. For hotel-type accommodation, Tradewinds Hotel is one of the primary hotels in American Samoa.
But if you're looking for something more authentic, opt for a unique homestay program to truly experience Samoan life and culture in a traditional village setting.
3. Kobuk Valley National Park, Alaska
Park Visitors in 2021: 11,540
Each year, half a million caribou migrate through Kobuk Valley National Park, tracking across the sculpted dunes. The Great Kobuk Sand Dunes – rise more than 100 miles high and come in many different shapes and sizes – are the largest active sand dunes in the Arctic. Forming over thousands of years as glaciers gradually grounded the rocks beneath them, today the dunes are often dotted with the tracks of bears, wolves, foxes, and moose that roam the park.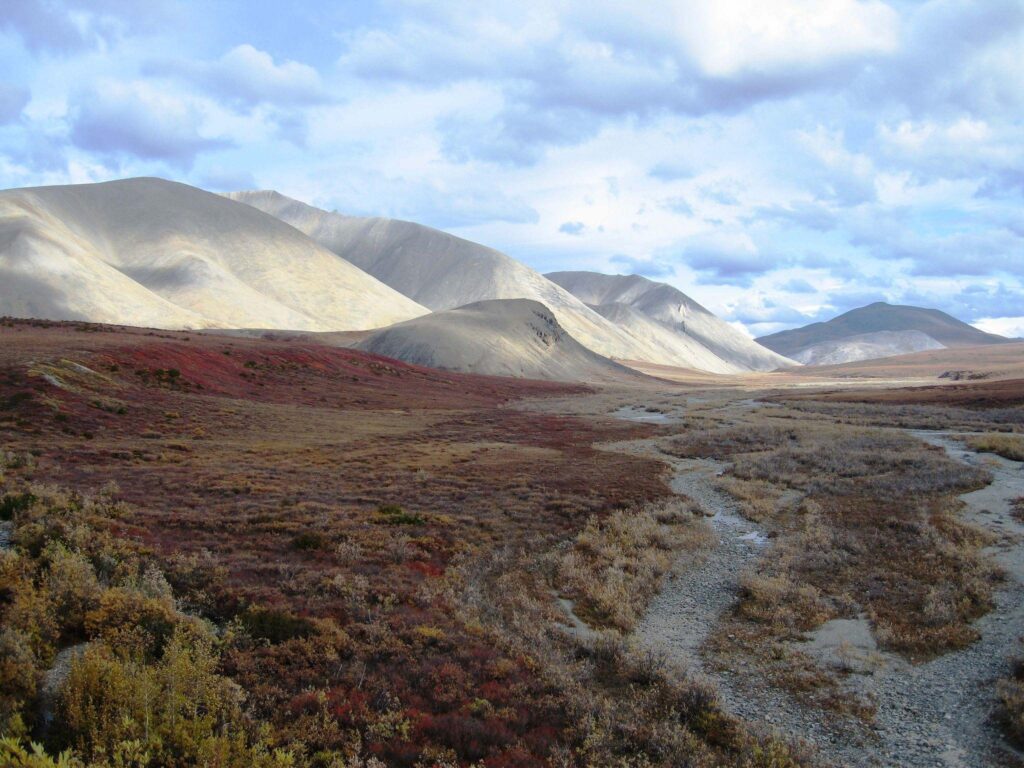 Weather in the park can be unpredictable, with rain, wind, and snow being common occurrences, even in summer months. You need to be a skilled backwoods camper – as with the Gates of the Arctic, there are no roads or trails here, just miles of untouched wilderness. Explore the scenic Baird Mountains, float along the Kobuk River, and enjoy the flora and fauna of one of the least-visited national parks.
Places To Stay:
Kobuk River Lodge offers the best of both worlds when it comes to staying in the Kobuk Valley National Park. You can take one of their guided day trips or camp in the park. But if you prefer to have the comforts of usual amenities then you can opt to stay in their lodge.

4. North Cascades National Park, Washington
Park Visitors in 2021: 17,855
You can find another one of the least-visited national parks a mere three hours from Seattle, in Washington. The North Cascades National Park offers the most glacier views in the US outside of Alaska. Although the park is one of the world's snowiest places, it still offers visitors a range of activities year-round – from river rafting and horseback riding to hiking the hundreds of trails.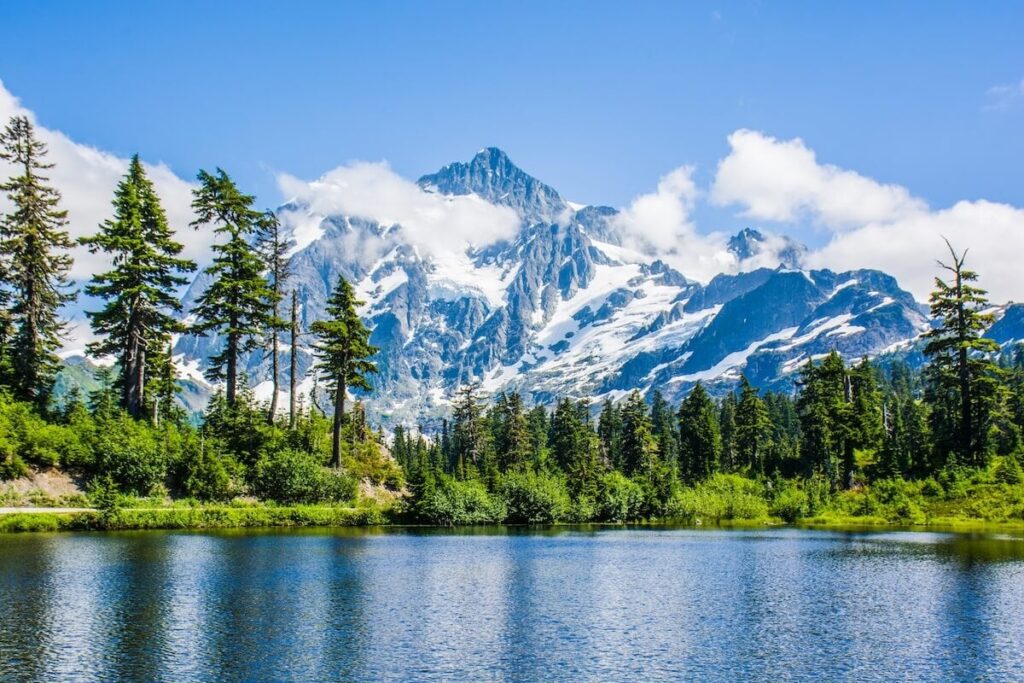 Camping is available for everyone, whether you're exploring the country in an RV or just want to take your family on a summer vacation. Once you set up camp, take a hike along Thornton Lake or through the Newhalem area trails.
Places To Stay:
There are plenty of lodges to stay around the park, like the highly-rated North Cascades Mountain Hostel, but if you opt to camp inside the park grounds, reserve your campsite at Newhalem Campground.
5. Guadalupe Mountains National Park, Texas
Park Visitors In 2021: 243,291
If your idea of national park pictures rocky canyons, dense woodlands, and babbling mountain streams, head to Guadalupe Mountains National Park in Texas. Not only is this one of the least-visited national parks in the country, but it's also one of the most geographically diverse national parks. Surrounded by the Chihuahuan Desert, the park is renowned for its wildlife-rich grassland, fossilized reef mountains, and Salt Basin Dunes.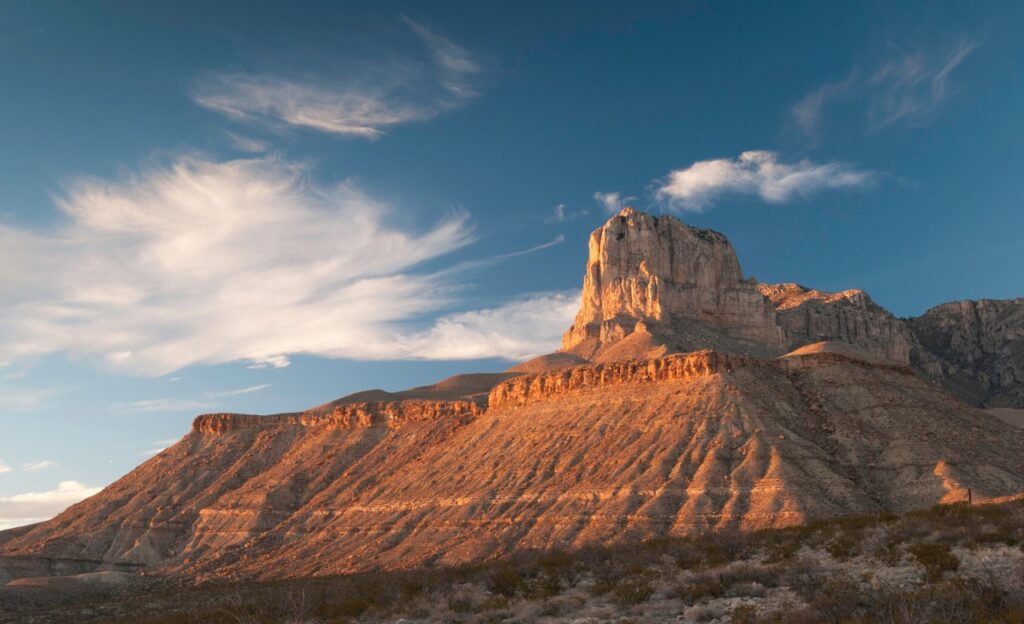 Uncover a truly fascinating landscape when you trek through over 80 miles of hiking trails. From chilled to tricky trails, every level of hiker will find something to challenge and surprise them here. Make sure you print the Fossil Identification Guide before you go, so you can find clues into the park's ancient past.
Places To Stay:
There is no lodging in the park, apart from camping sites. And would need to need to travel to Dell City (40 miles west of the park) or to Whites City (35 miles east of the park in New Mexico) for that.
Rather rest at one of two campgrounds – both of which are developed and reservable: Pine Springs Campground and Dog Canyon Campground.
PS: If you love hiking, you'll definitely want to save this list.
6. Isle Royale National Park, Michigan
Park Visitors in 2021: 25,844
Escape from the world into another one of the least-visited national parks to Isle Royale National Park where you'll find calm waters, soul-shaking solitude, and scenic hiking trails. In fact, the only way to get to this Michigan-based park is by ferry, and you'll need to make a camping reservation, or you won't be able to stay for the night.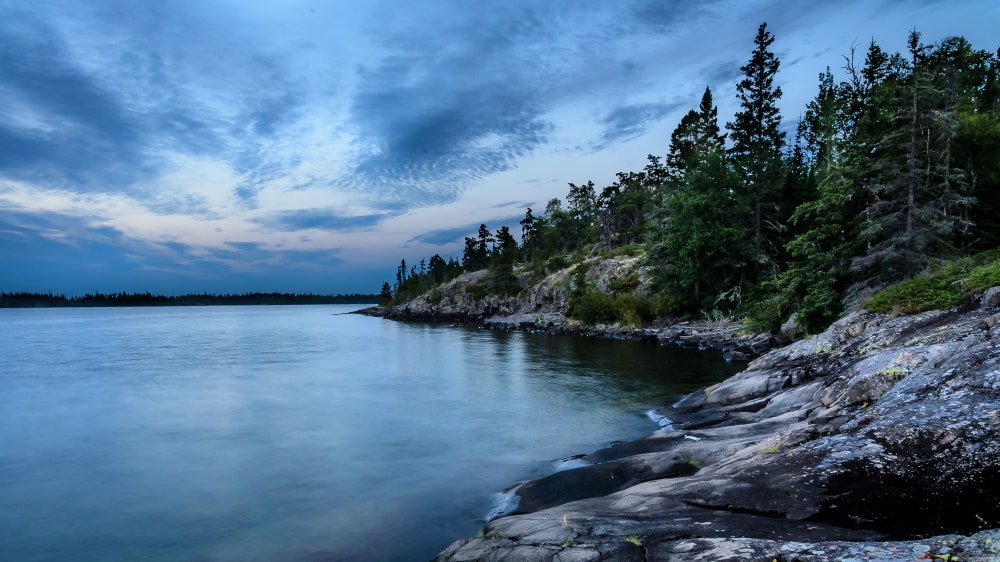 Once you get there, start trekking. Make sure you buy your Michigan fishing license, and you can catch breakfast, lunch, and dinner. Or just sit by the water for a relaxing afternoon in the sun.
Places To Stay:
You have a few lodging options when you go to Isle Royale National Park. You can opt to set up camp at one of the many camping grounds, or cruise to a dock and tie up your boat for the night, or you can stay at one of the two resorts: Rock Harbor Lodge or the Windigo Camper Cabins.
7. Dry Tortugas National Park, Florida
Park Visitors in 2021: 50,189
History buffs, this park is for you. Located about 70 miles out from Key West, Florida is 100 square miles of natural and historic gems – Dry Tortugas National Park. Most of the park, which includes seven small islands, comprises the Florida Keys reef system, the third-largest in the world. Thanks to its remote location, visitors can experience an abundance of marine life and shipwrecks.
Head to Garden key to explore the 19th century Fort Jefferson, the largest all-masonry fort in the country. Here you can set up camp and take in the infamous Dry Tortugas National Park night sky views.
Places To Stay:
There are no restaurants, hotels, fuel stations, marine supplies, fishing supplies, or other gear available for rent or purchase on the island. So, you should make sure you arrive with all gear and supplies. You can camp at the Garden Key primitive camping sites. If camping isn't your style, you'll need to head back to Key West to find accommodation.
Love a good sunset? Here's where to catch the most glorious of them all.
8. Congaree National Park, South Carolina
Park Visitors in 2021: 215, 181
When it comes to the least-visited national parks, Congaree National Park is one of the most diverse. The park's distinct geography creates a magical feeling for every visitor. Experience this incredible area on foot, with more than 25 miles of hiking trails and a 2.4-mile boardwalk trail available.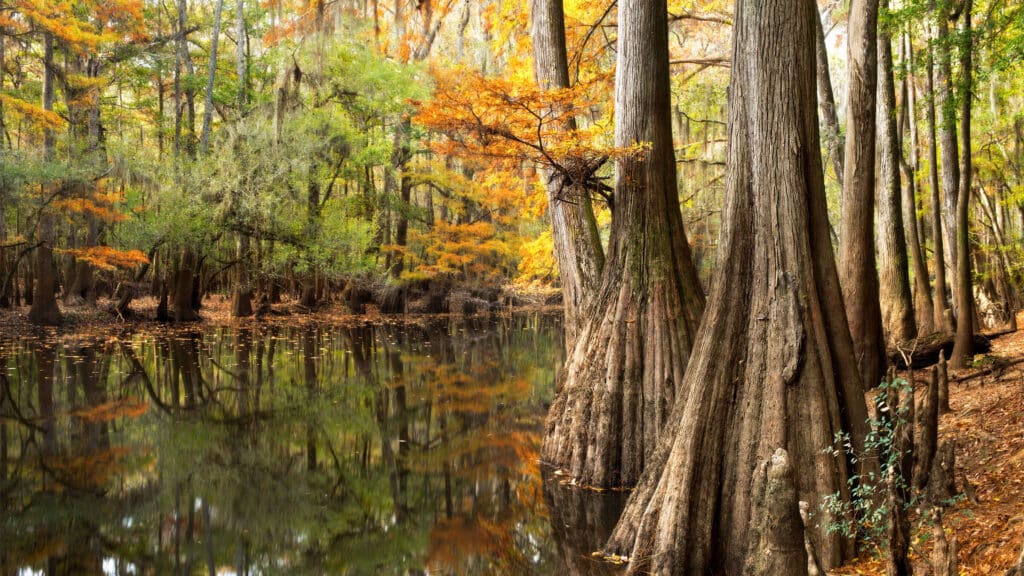 Coast along the Cedar Creek Canoe trail where you can explore mystical waterways before you head back to the primitive campground for dinner and rest.
Places To Stay:
There are three campgrounds to choose from, all of which require a free overnight permit from the park. Tent camping is the only form of overnight accommodation available here, and the nearest accommodations are located in the city of Columbia approximately 20 minutes from the park.
Reserve a campsite at Pointsett Campground.
---
FAQs
What is the hardest national park to visit?

Alaska's Gates of the Arctic National Park features here because it is one of the largest and one of the most remote national parks in the United States. Dry Tortugas National Park in Florida and Isle Royale National Park in Michigan also make the cut because of their remote locations.

Although Death Valley National Park isn't one of the least-visited parks, this California-based park is one of the hardest to visit because it is also the hottest place on earth.
Which state has no national park?
There are 20 states without a national park:
Alabama
Connecticut
Delaware
Georgia
Illinois
Iowa
Kansas
Louisiana
Maryland
Massachusetts
Mississippi
Nebraska
New Hampshire
New Jersey
New York
Oklahoma
Pennsylvania
Rhode Island
Vermont
Wisconsin
In addition, the District of Columbia also does not have a national park.
What is the cheapest national park to visit?
All national parks have an admission fee and there is no park that is the "cheapest" to visit, there are some parks that are cheaper to visit than others.
Here are 5 national parks that offer admission for under $25:
Arcadia National Park in Maine
Yosemite National Park in California
Olympic National Park in Washington
Great Smokey Mountains in North Carolina
Glacier National Park in Montana
How long does it take to visit every national park in the US?
In 2016, Randy Olson – a researcher at the University of Pennsylvania – created a map that routed the shortest possible road trip passing through every national park in the US.

Olson estimated that the trip would take about two months to complete but didn't allow for stopping at all the sites. If you plan on doing this route, plan for three months so you can stop and enjoy each park.
Note: The map didn't include parks that were inaccessible by car, and thus left out 12 parks in Hawaii, Alaska, American Samoa, and the Virgin Islands.
If you plan to visit all 47 national parks – including the ones outside of the contiguous United States, anywhere from 6 months to a year would be best. Anything less would mean you don't get to enjoy time in each national park.
How can I save money to visit national parks?
There are a few ways to visit national parks on your travel bucket list in a budget-friendly way.
Visit on fee-free days. In 2009, the National Park Service launched several fee-free days at over 100 national parks, including the Grand Canyon and Yosemite. Keep track of these days so you can visit a national park for free.
Buy a park pass. Visit national parks on a budget by buying an annual park pass, which offers yearlong access to multiple parks. Pass holders are entitled to access for 1 non-commercial vehicle and 4 adults (16 and older). Younger children are admitted for free. There are also other kinds of passes available which offer more savings to travelers like senior passes and military passes.
Camp. Other ways to make your park visit more cost-effective include camping at campsites for accommodation, walking as much as possible, traveling in groups, and becoming a park volunteer which allows you to give back to your national park and gain free admission access.