South Africa is the kind of destination that truly has something for every traveler. Cultural diversity? Check. Breath-taking landscapes? Check. Incredible wildlife? Check. Beautiful beaches? Check. Award-winning wine? Check.
There are endless things to do in South Africa, but how do you narrow it down? Here's our guide to the best things to do in South Africa when you have limited time.
Even if you're only there for a short time, you're guaranteed a warm welcome and a memorable stay.
Top 5 Things to Do in South Africa With Limited Time
1. Go On A Game Drive
If you've already Googled: fun things to do in South Africa or ever asked a South African what they recommend, you probably already know that the wildlife is right at the top of the list. Most people come to South Africa to go on a safari – and for good reason. South Africa is home to some of the best game in the world and if you have limited time in the country, you'll want to visit one of the hundreds of national parks.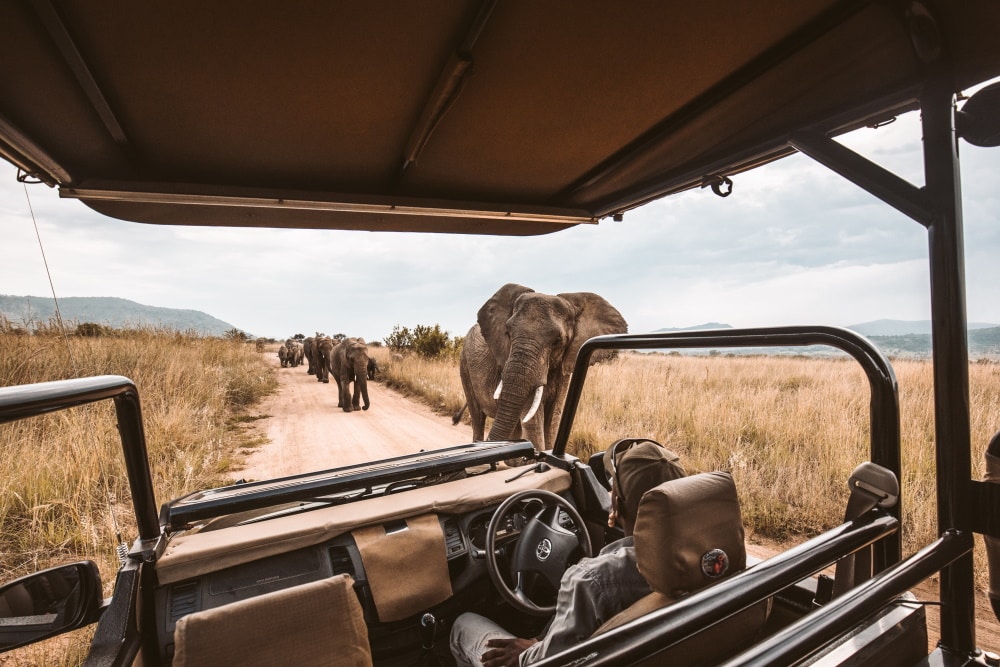 While Kruger National Park is the country's most famous safari destination, it's not the only spot to see the best of Africa's wildlife. These parks also offer tons of amazing animals, including the "Big Five" (lion, leopard, elephant, rhinoceros, and Cape buffalo).
2. Learn About Apartheid
Another must for when you're in South Africa is learn about its history. You can't visit South Africa and truly appreciate it without learning about its past. Apartheid was a system of institutionalized racial segregation, which made life for non-white South Africans difficult and painful from the 1940s through the 1990s – and still lingers today.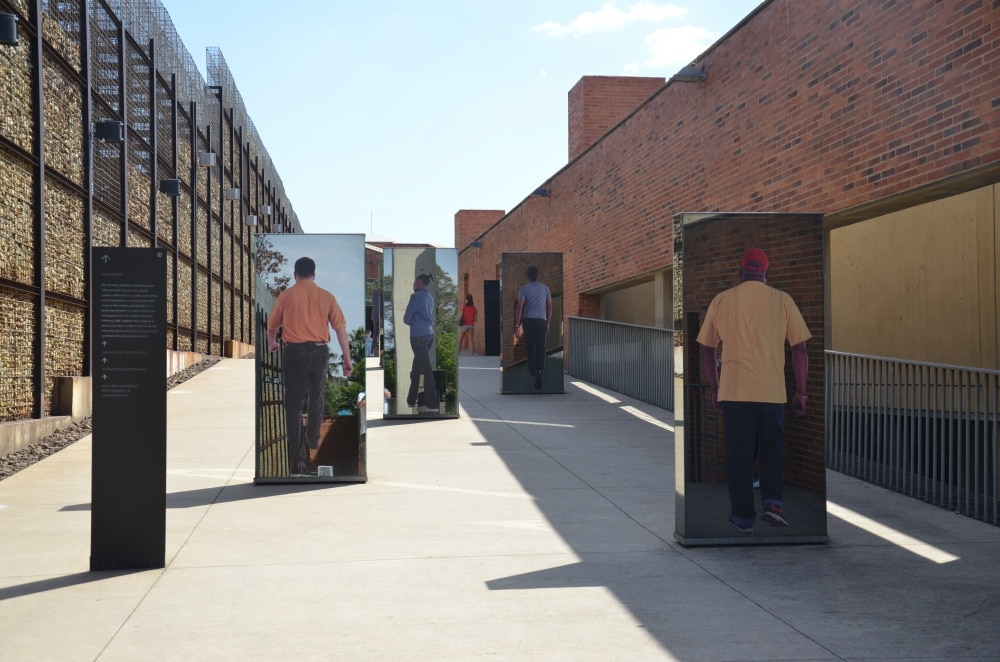 You can learn about apartheid's history and impact on the country at one of these museums or monuments:

3. Visit Cape Town
When it comes to fun things to do in South Africa, the answer almost always lies in Cape Town. Easily the most popular destination in South Africa, the Mother City has practically been designed to satisfy tourist taste buds. The vibrant, multicultural city has lively bars, incredible food, lots of nature and hiking spots nearby and some of the country's most beautiful beaches.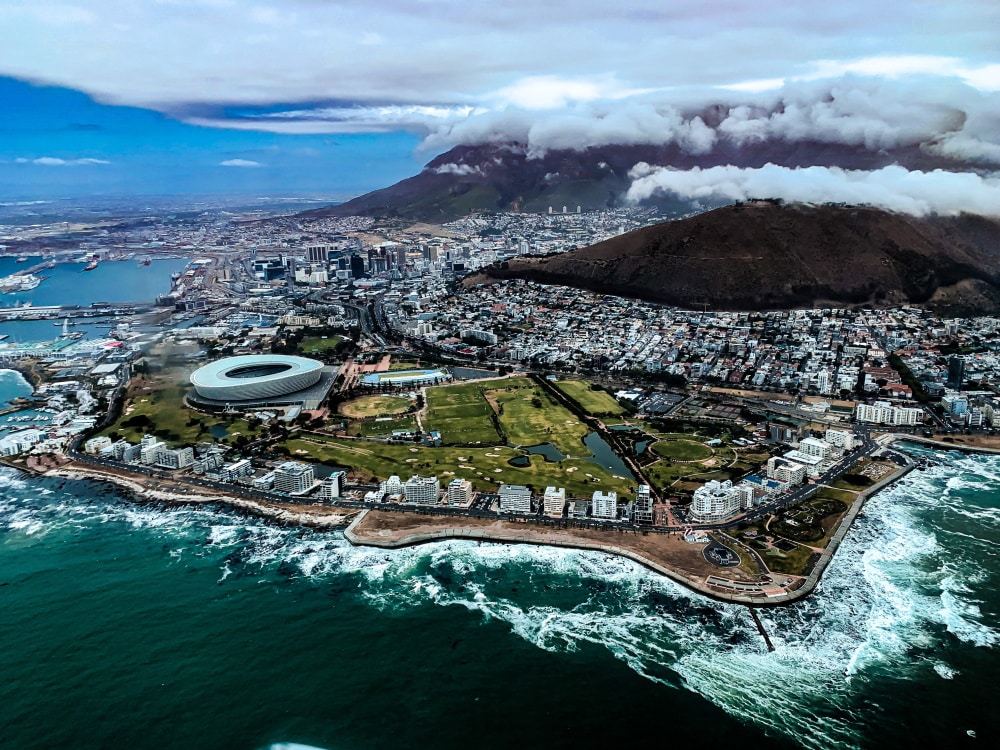 Cape Town has something to whet every visitor's appetite – from watching the sunset over Signal Hill to driving between mountains and seascapes along the infamous Chapman's Peak Drive. . . and of course, this next one – worthy of its own entry.
4. Head to the Top of Table Mountain
Whether you opt to take the cable car or hike to the top, Table Mountain's majesty absolutely must be seen. This is one of the top things to do in South Africa, but it's also one of the 7 Natural Wonders of the World. Having gotten its name from the fact that it has a naturally flat top – like a table, it's often pictured on South African postcards and for a good reason. Table Mountain is the centerpiece of the city of Cape Town and, as a result, offers incredible views over the City Bowl, Camps Bay, and the 12 Apostles.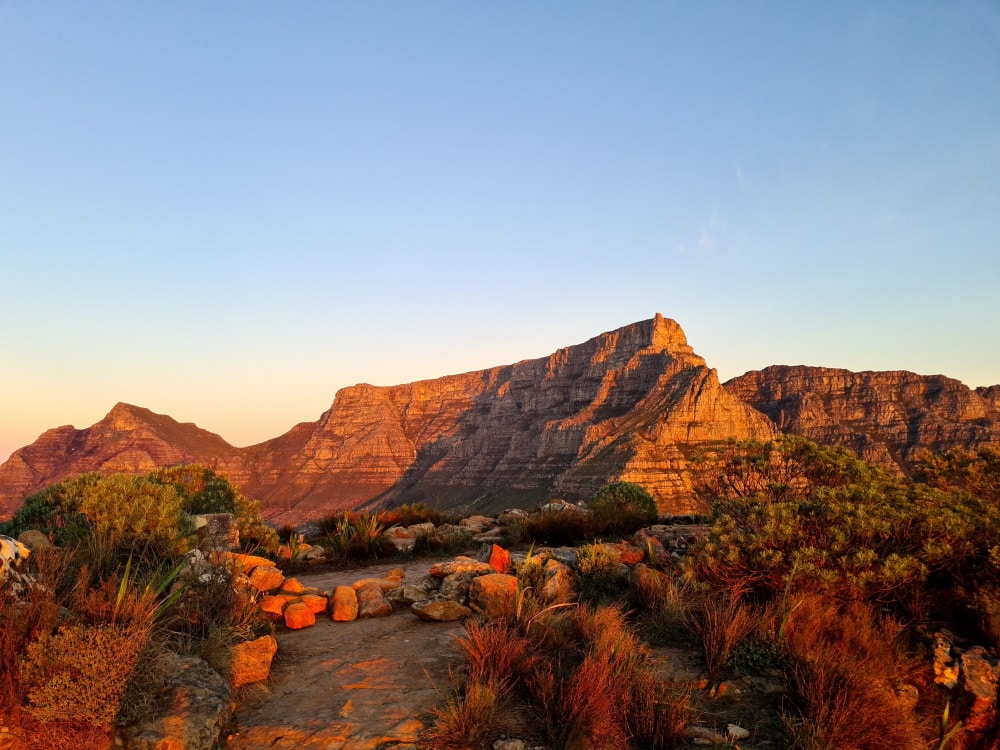 If you've come to South Africa and you're here for the mountains and canyons, there are other options besides Table Mountain:
Blyde River Canyon Nature Reserve – a UNESCO-listed reserve found just a stop or two from the Kruger National Park. It's the third-largest canyon in the world and features God's Window or Bourke's Luck Potholes.
Drakensberg Mountain Range – is home to the highest mountain range in the country and offers plenty of trails, from casual walks to strenuous climbs.
Fun fact: berg means mountain in Afrikaans.
5. Go Wine Tasting
The Cape Winelands isn't far from Cape Town, and if you get the chance to visit, you'll be rewarded with internationally acclaimed award-winning wine. Stellenbosch alone has over 150 wineries nestled into a surprisingly small region, while a little bit further away, Franschhoek has over 50 vineyards and some of the country's finest restaurants.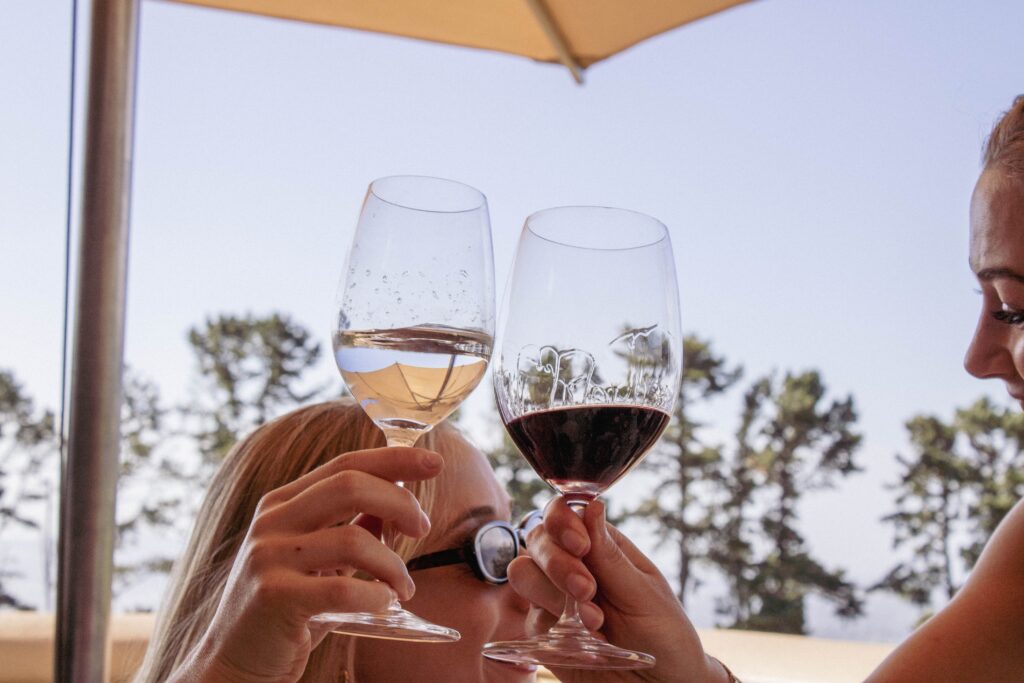 South Africa's wine industry dates to the seventeenth century, and there are hundreds of wineries to visit and sample! You can quickly lose half a day touring various wine farms – or just one! After sipping on a few glasses of the country's finest wines, you'll have a hard time trying to convince us this shouldn't be on our list of the best things to do in South Africa.
---
FAQs for Visting South Africa
What Should You Not Do in South Africa?
Don't Flash Valuables. It's always best to be less conspicuous while traveling around South Africa. Due to the country's poverty, it's no surprise that crime levels are high in some areas.
Don't Try To Feed Or Touch Wild Animals. Regardless of how harmless or cuddly they may seem, it's essential to remain in your vehicle at all times.
Don't Underestimate The Sun. The South African sun is harsh. So, whether you're planning a beach trip or hiking, remember sunscreen and hats.
Don't Forget To Tip. South Africa has a tipping culture, and it's common courtesy to include at least 10% of your bill. This goes for restaurants, cafes, and even bars.
Don't Expect Amenities Everywhere. If you're traveling to more remote locations, prepare yourself for not having amenities.
Don't Walk Around At Night. It's always best to avoid walking alone at night. Even if you're walking in a group, you can easily be a target for petty and violent times.
Don't Visit Townships Without An Organized Tour. Townships can be extremely dangerous and most violent crimes in South Africa happen there. It is only advised to visit a township as part of an organized tour.
What is the Most Beautiful Place in South Africa?
South Africa is filled with incredible cultural and natural beauty. It's hard to pick one place that takes the cake. However, most of the country's coastal provinces have the best of both worlds – with incredible seascapes and mountains, and there's almost always some bushveld nearby.
Are Things Cheap in South Africa?
People often assume South Africa is expensive because flights come at a hefty flight. But once you're there, it can be very affordable due to the weakness of the South African Rand. Steer clear of tourist traps, and you'll easily be able to enjoy good food, wine, and experiences on a decent budget.
What's Considered Rude in South Africa?
Not Greeting People. When interacting with a person you haven't met before, greet them warmly.
Speaking Too Loosely About Politics. It's important to be aware that politics, racism, Apartheid, and inequality are extremely sensitive issues in South Africa. Many people are still experiencing the aftermath of these injustices. So if any conversation along these lines is raised, don't assume any person's position, and recognise that many South Africans are aware of these challenges.
Don't Disrespect Or Talk Down To Anyone. South Africa is home to several ethnic and cultural groups. Each is fiercely protective of their heritage. So don't make fun of or disrespect any cultural practices, clothing, or languages.
Don't Openly Criticise South Africa. While the country is far from perfect (as all countries are), South African people, for the most part, won't appreciate opinions from outsiders. Even if you are educated, a South African is likely to assure you that you do not know or understand the situation if you haven't lived there.
Not Saying Thank You. This is a big deal in South Africa. If someone has helped you with something, or even stood back to let you pass, or even if your waiter has brought your order to the table – say thank you. Not doing so is considered rude.