Taking antidepressants is incredibly common. In fact, more than 1 in 10 Americans take antidepressant medication. If you're being treated for depression or anxiety, medication may be part of your treatment plan. However, it can be hard to know whether or not it's working – especially if you've just started taking it.
Let's get into the facts so that you know more about the effects of your meds.
How Antidepressants Work
Antidepressants works by balancing the chemicals in your brain that affect mood and emotions. Once you're on the right medication, you'll experience an improvement in your mood, better sleep, and sometimes an increase in appetite and concentration too.
However, even though there are many positive benefits, antidepressants don't work for everyone; some research has shown they may actually make it harder to feel emotions – more on antidepressants long-term effects later.
Signs Your Antidepressant Medication is Working
While it's important to be patient, monitoring yourself on your journey with antidepressant medication is important. Make sure you consult with your doctor or psychiatrist when considering whether your antidepressants are working. T
You can start by tracking your mood and emotions on a day-to-day basis so you can share any changes with your doctor in-between visits – remember you know your body and self the best.
Something to keep in mind when taking antidepressants is that they should make you feel more like yourself. Medication shouldn't change your personality, it should only help you get rid of the problematic symptoms you've been expriencing.
You might also experience certain side effects once your medication starts taking effect:
Headaches
Dizziness
Blurred Vision
Nausea
Stomach Pain
Typically these side effects go away after a week or two as your body adjusts to the chemicals. Your dosage might need adjusting too, so it's always best to contact your doctor if you experience any long-term negative side effects.
You may also want to consider whether your psychiatrist is really taking the time to help you find the right medication – here's how you know when to switch psychiatrists.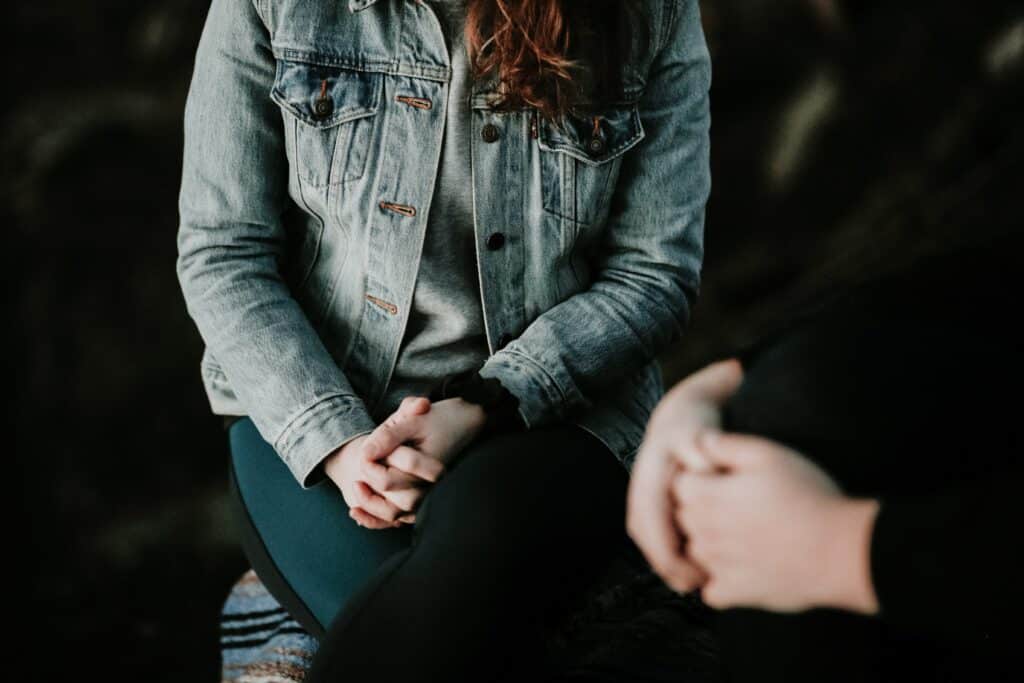 Why Antidepressants Take A While To Work
Any kind of medication takes a while to kick in, and when it comes to drugs like antidepressants they can take a few weeks to work. And even after you start to feel better it can take several months before your mood really levels out and improves.
The length of time it takes for antidepressants to kick in can vary from person to person, but most people start to feel an effect after about two weeks. Switching antidepressants often isn't necessary, even if you don't start feeling better right away – give yourself at least eight weeks before you make a final call.
For some people, like those with severe depression or anxiety, medications that work well can take more than a month to really hit their peak. That's why it's important to check in with the doctor who prescribed them to chat about the dosage or potentially switching antidepressant medication.
The Long-Term Effects of Antidepressant Medication
The truth is that there isn't much of a difference between the short-term and long-term effects of this medication. And most side effects disappear over time.
Antidepressants are associated with several adverse effects, most of which are minor. With that being said, some side effects can be quite serious, and people taking antidepressants should always consult with their doctor when noticing any changes to their physical health.
A paper published in Patient Preference and Adherence studied what side effects people experienced on antidepressants over the long term. Overall, they said they were less depressed and had a better quality of life, but 30% said they still had moderate or severe depression.
The main side effects they complained about included:
Feeling suicidal (36%)
Caring less about other people (36%)
Feeling as if they're addicted (43%)
Reduced positive feelings (46%)
Not feeling like themselves (54%)
Weight gain (65%)
Feeling emotionally numb (65%)
Sexual problems (72%) including the inability to reach orgasm (65%)
If for some reason, you aren't experiencing relief from depression and anxiety or if side effects are keeping you from sticking to the treatment that was prescribed, it's time to discuss other options with your doctor, including general lifestyle changes.