Seeing a new psychiatrist can feel like an intimidating process – whether you're just starting your mental health journey or switching psychiatrists.
The latter can often be more anxiety-inducing because you've had a negative experience with your current mental health professional and you need to start all over again with someone new.
It is natural to be nervous about this change, but you don't have to be. With some guidance and research, switching psychiatrists can be a smooth transition. Finding new and good psychiatrists is not hard at all.
Let's get into our top tips.
Switching Psychiatrists – When to Do It
Just because a psychiatrist is qualified, that doesn't mean that they are the right fit for you. While each case is unique, here are some reasons you might want to think of switching psychiatrists and look for a new psychiatrist.
Area of Specialty: Even though all psychiatrists are trained to treat mental illnesses, many specialize. Perhaps your psychiatrist doesn't specialize in your specific disorder.
Communication Style: Every person is different, but compatible communication is essential to a positive psychiatrist-patient relationship.
Hospital Affiliations / Health Insurance Coverage: Maybe your health insurance plan doesn't cover the practice or clinic your psychiatrist is affiliated with.
Disagreements or Misdiagnosis: If you've been diagnosed and don't feel the diagnosis or treatment plan is correct, there is nothing wrong with getting a second opinion.
Negativity and Unprofessionalism: This is never a good sign, and it can easily lead to an unhealthy relationship.
Questions to Ask A Psychiatrist Before You Switch
Before deciding whether your new psychiatrist is "the one," you should find out if you'll be a good fit. Here are some questions to ask before switching psychiatrists.
What is your experience in psychiatry?
What is your treatment approach?
How can I be involved in my care?
What types of patients do you enjoy working with?
Can I contact you during a crisis?
What is your treatment plan for someone with my diagnosis?
What are my medication options?
Please explain any side effects?
How can I address these side effects?
When can I expect to feel better?
How will I know if therapy is working?
Are you able to recommend any other resources that might help me?
How To Make The Switch to a New Psychiatrist
Switching psychiatrists isn't complicated at all. From realizing that you need new psychiatrists, to finding new psychiatrists, and so on. Here are some guidelines on how you can make this transition easier.
Do Your Research
One of the best ways to find a qualified, good psychiatrist is through referrals from a talk therapist or primary care doctor. But if you'd prefer to find a new psychiatrist yourself, then consider making use of online directories through mental health publications and online medical platforms like Air Doctor. Be sure to research the background and specialties of all the psychiatrists you are considering to make sure they fit your needs. You should also find out about insurance coverage before you schedule psychiatrist appointments.
Tip: All doctors on the Air Doctor network have been professionally screened, so you know they are qualified to provide the care you need.
Educate Yourself On The Basics
Doing a little homework on mental health conditions and symptoms can be beneficial. Read up on your situation, symptoms, and possible treatment options. While you won't become an expert overnight, this will help you learn enough to ask more specific questions.
Telling Your Psychiatrist That You're Switching
Telling your current psychiatrist that you're switching professionals might feel uncomfortable, but this can be super valuable to help you find closure, identify what's missing in this relationship, and understand what you need from your new psychiatrist.
Don't forget to ask your therapist to transfer your records to your new psychiatrist.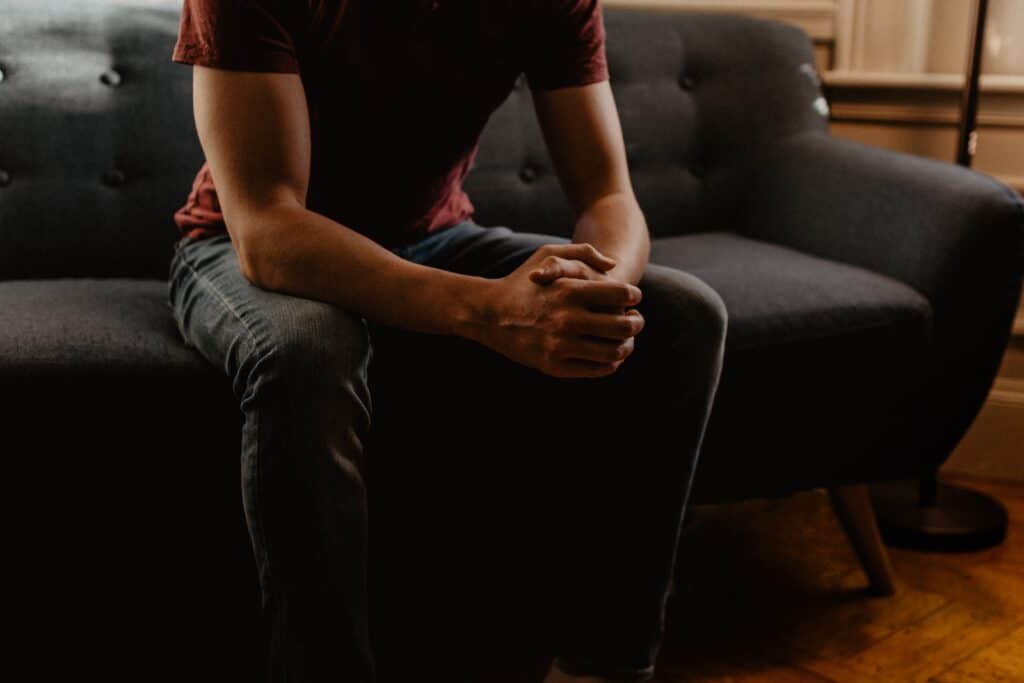 Preparing for an Appointment with a New Psychiatrist
Remember that this first appointment will be more of a get-to-know-you session. Your psychiatrist might take notes and ask you questions. Here are some ways to ensure you get the most out of this session.
Write Down What You'd Like To Discuss
A key aspect of your psychiatrist appointment preparation is being armed with a list of your top questions and concerns. Not only does this ensure that you get all of your questions answered, but this helps your new doctor understand how to help you by being aware of your primary issues. Even though it's likely that your appointment will cover all of these areas anyway, a good psychiatrist will want you to have the confidence to bring up any and all topics of importance to you.
It might feel uncomfortable for you to meet a new person and immediately put it all out there. But this is the place to overshare. After all, you're also still figuring out whether this new doctor is the right fit for you.
Your list of discussion topics might look something like this:
Issues you've had with medications or treatments in the past
Your goals for psychiatric treatment and medication
Allergies and medical history
Treatments you might not have discussed before but might want to explore
Symptoms and experiences – not your diagnoses.
Come Prepared With Your Medical History
This part is super important. Be as honest as possible with your new psychiatrist about your mental health history. Remember, psychiatrists are there to help you, not judge you. So make sure you are equipped with all this information – be as transparent and as thorough as you can.
Before your psychiatric appointment, assemble your complete medical history. Be ready to share any prior diagnosis, symptoms, and a summary of current and past medications: including doses, time periods taken, and any side effects. This includes both psychiatric and non-psychiatric meds.
If you are unsure about your medical history, you can get this information from your previous doctor.
Prepare to Talk About Your Symptoms – Not Your Diagnoses
Your new psychiatrist might ask you about previous diagnoses, but they will most likely focus on your symptoms. For example, you might be seeing a psychiatrist for anxiety medication when you actually would do better with ADHD medication. Or you might not need medication at all. Your new psychiatrist will determine this during your appointment, so you get the ideal care from the outset.
This might be an intense experience.
Your first appointment with a new psychiatrist is usually a mental health evaluation, so you'll need to open up about your story – and that's not always easy. Psychiatric treatment is a pretty emotional self-reflection process, which can cause distress for some people.
Remember that you don't need to be your most cool, calm, and collected self. You can cry if you need to. Share your emotions freely – this is a safe space. Discussing personal stuff can be draining, and it's OK to pause.
Assess the Relationship Fit
You might not feel comfortable with every person you meet, and it might take a few meetings to figure out whether you and your new psychiatrist will work well together. After you've had your first meeting with them and after the next few sessions, ask yourself these questions to help you determine if you connect with your psychiatrist:
Did you feel comfortable talking to them?
Did you feel like they cared about what was important to you?
Did you feel like you could express what was important to you?
Keep a log of your moods, triggers, symptoms, medication observations, and any self-care practices. This information might be helpful in compiling discussion topics for your next appointment.
Remember that having a meaningful relationship with your psychiatrist is essential to receiving the best possible care. Your psychiatrist is there to share their expertise and guide you on your journey, but for the best results, this relationship requires effort and preparation on your part as well.