Air Doctor has prescribed a trip to the Caribbean – especially if you're in search of some sun, sand, and of course, in dire need of some relaxation.
I scoured the internet and buried my head in the sand to find the best-rated Caribbean islands to visit, from the safest to what they're best-known for. . . Let's begin!
(Note: Some of the destinations below may be affected by the Coronavirus outbreak. Check with the CDC and your local official regulations before traveling.)
8 Essential Caribbean Islands to Visit This Year
There are dozens of islands scattered across the Caribbean. From vibing Jamaica to low-key Aruba, the Caribbean-bound traveler will be spoiled for choice! Here are our top picks:
1. St. Vincent & The Grenadines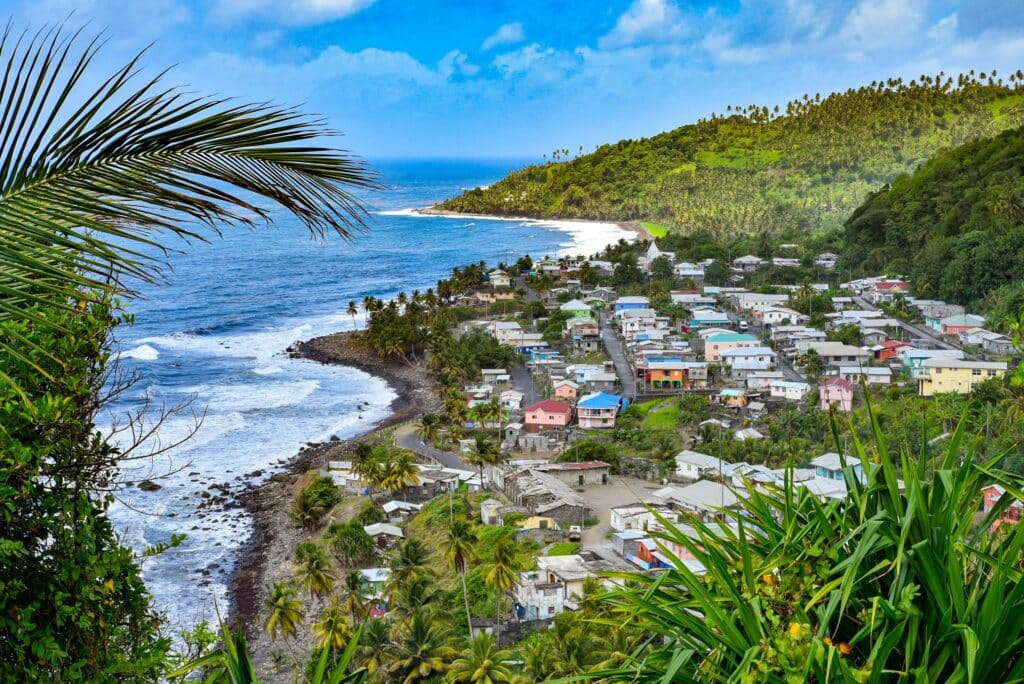 Best For: Water babies who enjoy boating, diving, and not having a care in the world.
Comprising 32 delightful islands, St. Vincent and the Grenadines is an archipelago that has something for every traveler in search of the best Caribbean islands. It took the #1 spot in Travel and Leisure World's Top 25 Islands in the Caribbean, Bermuda, and The Bahamas 2021 survey. Offering a low-key island vibe, aquatically inclined travelers can easily fill their days with snorkeling, boating (you can charter your own), and diving. Sail through turquoise waters, sunbathe, and visit local markets to enjoy the freshest fresh and produce.
2. St. Lucia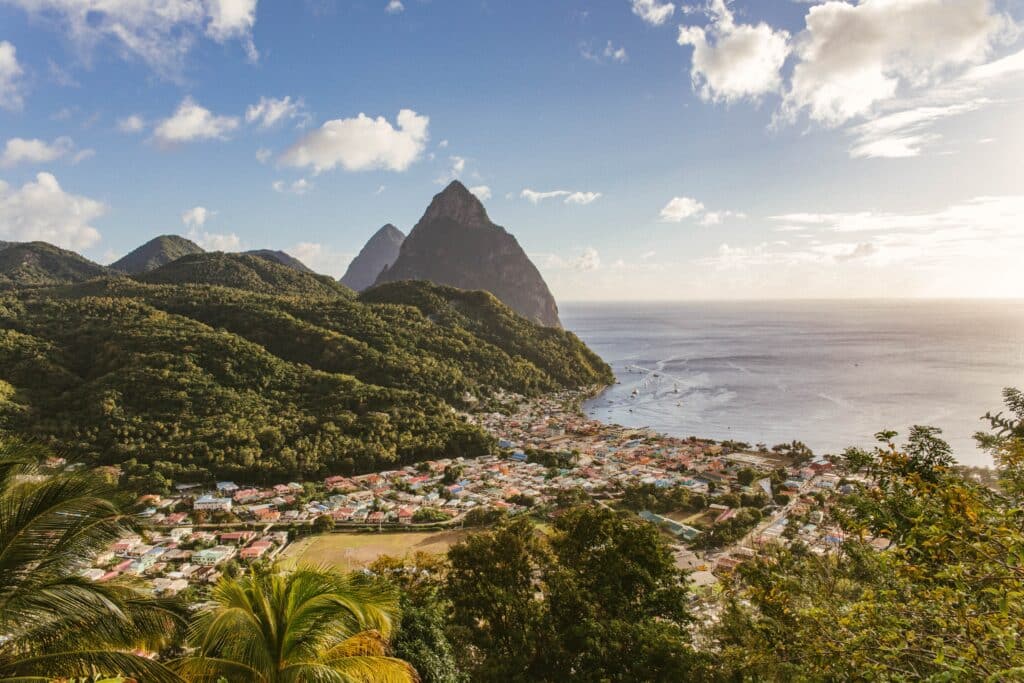 Best For: Outdoor enthusiasts who enjoy the finer things in life.
Powder-soft beaches, immaculate resorts, and lush forested hills are just some of the things that St. Lucia has to offer. Its sprawling chalk-colored beaches ranked #1 on US News and World Resorts' Best Vacations list. Its stunning Piton Mountains make for thrilling hiking adventures, while its high-end resorts make it the perfect place for honeymooners who enjoy activities in and out of the water. Take in towering volcanic peaks and visit the Sulphur Springs, the world's only drive-in volcano.
3. Aruba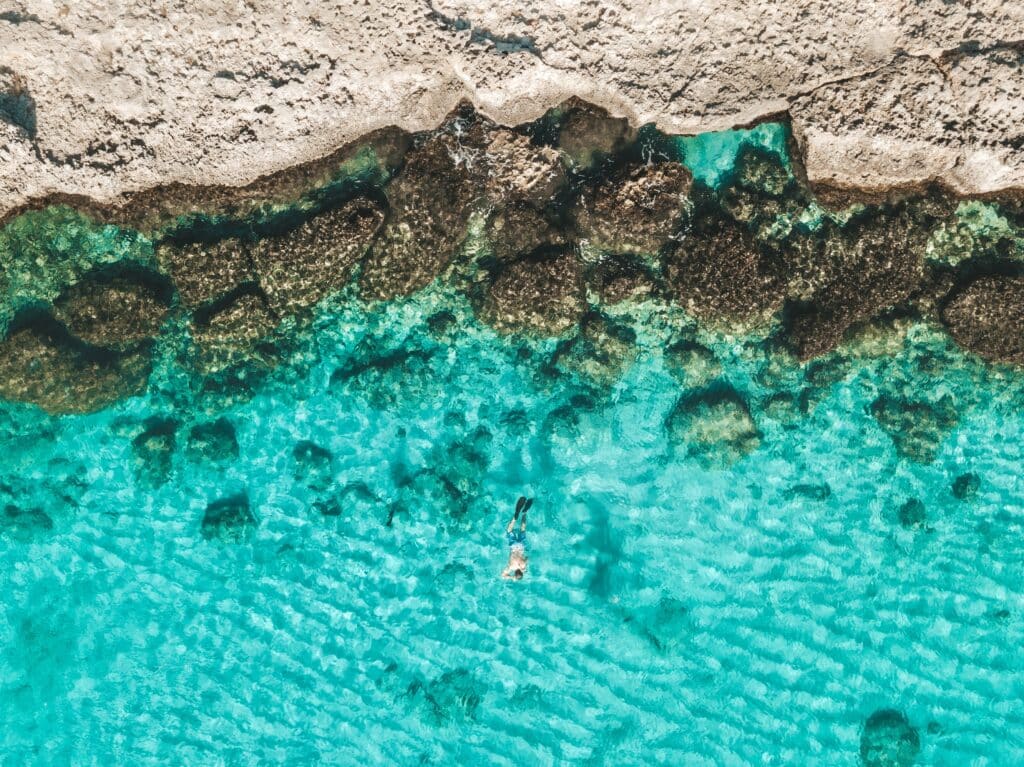 Best For: Spur of the moment holiday planners.
Aruba appeals to all types of travelers. Especially those in search of the best Caribbean islands to visit. Gamblers can hit the casinos, nature lovers can spend hours at the Arikok National Park, and water babies can enjoy the ocean. It's also highly accessible because it offers direct flights from the US and Canada. With a stunning shoreline and a great selection of local restaurants and retail stores, you'll want for nothing when you decide to jet off to Aruba.
4. The Bahamas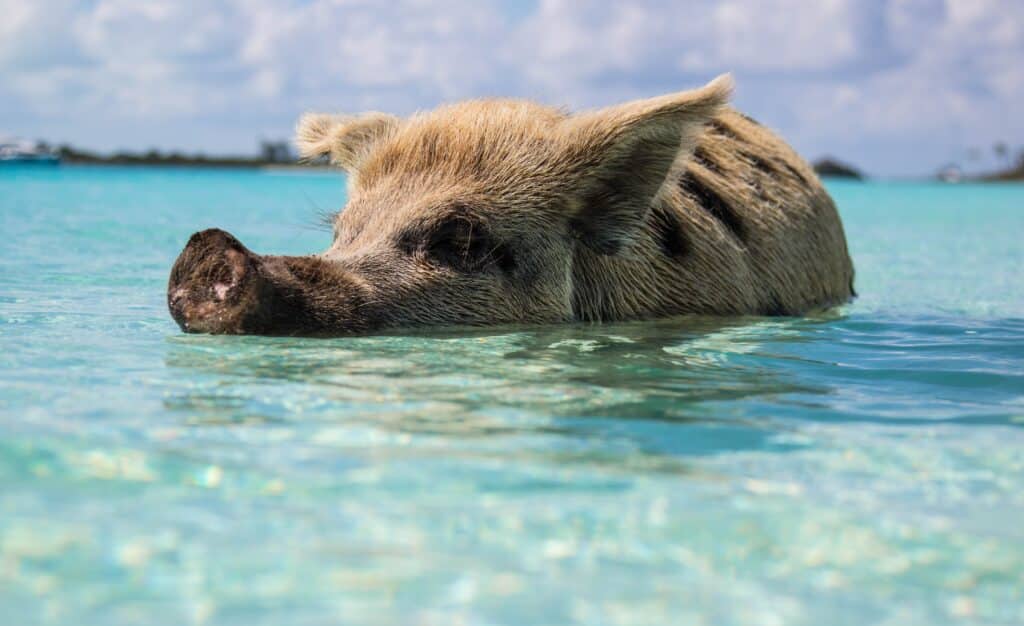 Best For: Island-hopping travelers seeking nightlife experiences.
With over 700 islands, the choices really are endless when you visit The Bahamas. Coming in 3rd on Travel and Leisure's survey, it's easy to see why travelers in search of glossy mega-resorts and a lively party scene search no further than this island. Americans needing a quick escape can easily slip away on a direct flight to The Bahamas and discover why this is one of the best Caribbean islands to visit. Make sure you stop off at Harbor Island, Eleuthera, and Abacos Islands while you're island hopping. Always wanted to check out that Instagram famous Pig Beach? Well, you've made it!
Also considering Thailand for your next vacation? Here are our top island picks.
5. Cayman Islands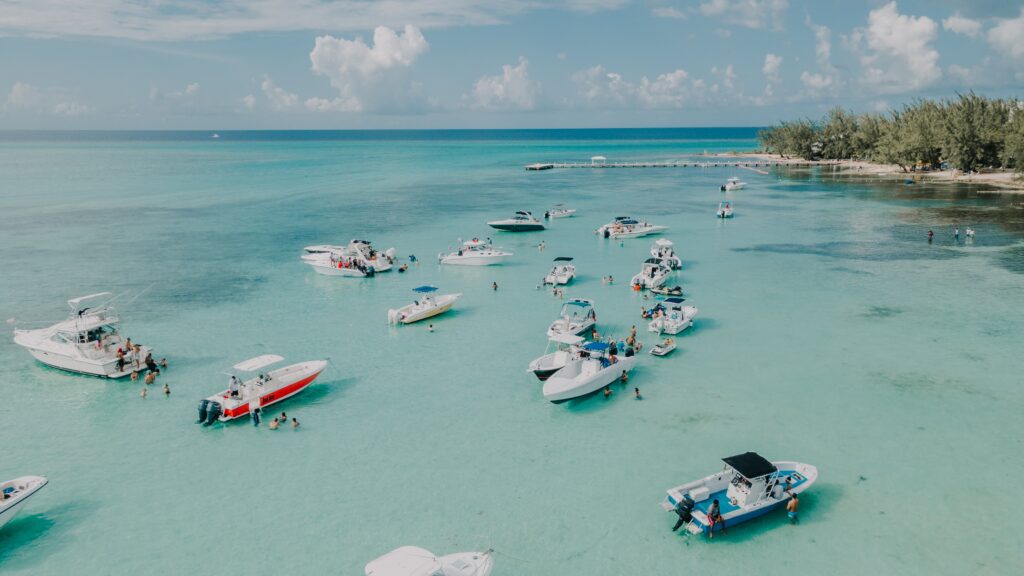 Best For: Those in search of a Caribbean island that's a home away from home.
Reminiscent of South Florida, the Cayman Islands are closer to a 51st state than a Caribbean island. This is the best choice for holidaymakers who enjoy watersports. The Grand Cayman offers visitors a front-row seat to one of the most scenic spots in the Caribbean, and is known for its famous diving, snorkeling, and swimming spots – like Eden Rock and Devil's Grotto. Its many crescent-shaped shorelines give less adventurous travelers the chance to enjoy marine life up-close, with Stingray City being a popular attraction. Keep an eye out for great hotel deals in the summer months!
6. Dominican Republic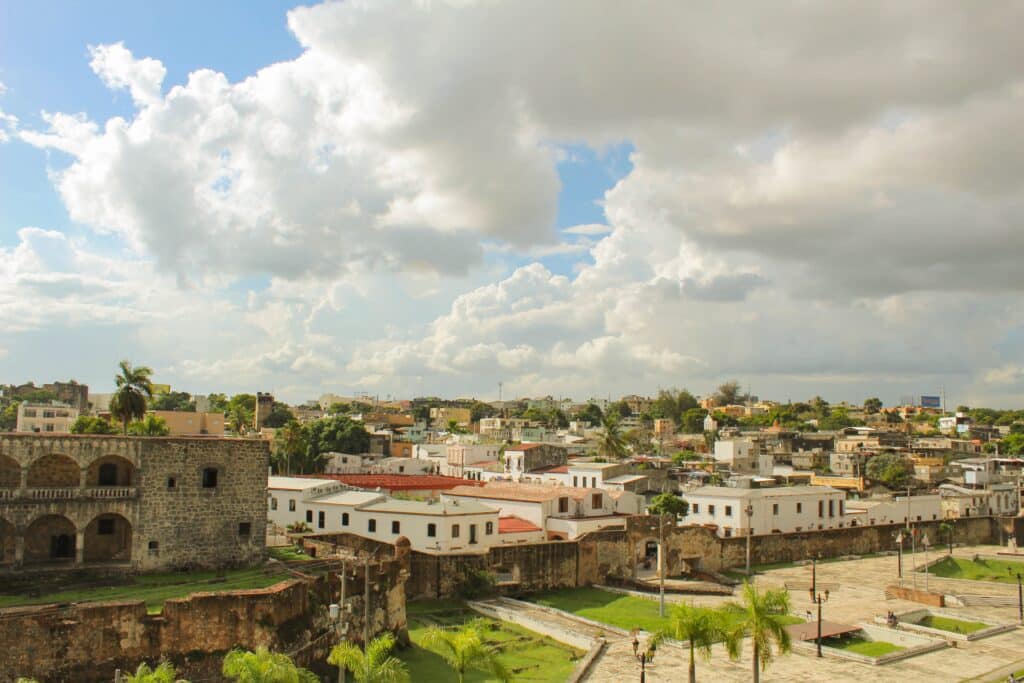 Best For: Adventure seekers who want a resort stay.
If your idea of the best Caribbean Island includes world-class resorts on fine-sand beaches and unspoiled inland areas with forbidding peaks, then the DR is perfect for you! Besides the typical Caribbean island experience, this large country also offers culture enthusiasts a chance to experience its dominant Hispanic culture. By exploring iconic attractions in Santo Domingo or La Capital, you will find one of the oldest churches, the oldest surviving European fortress, and many other world firsts in the heart of the city, Zona Colonial.
7. Jamaica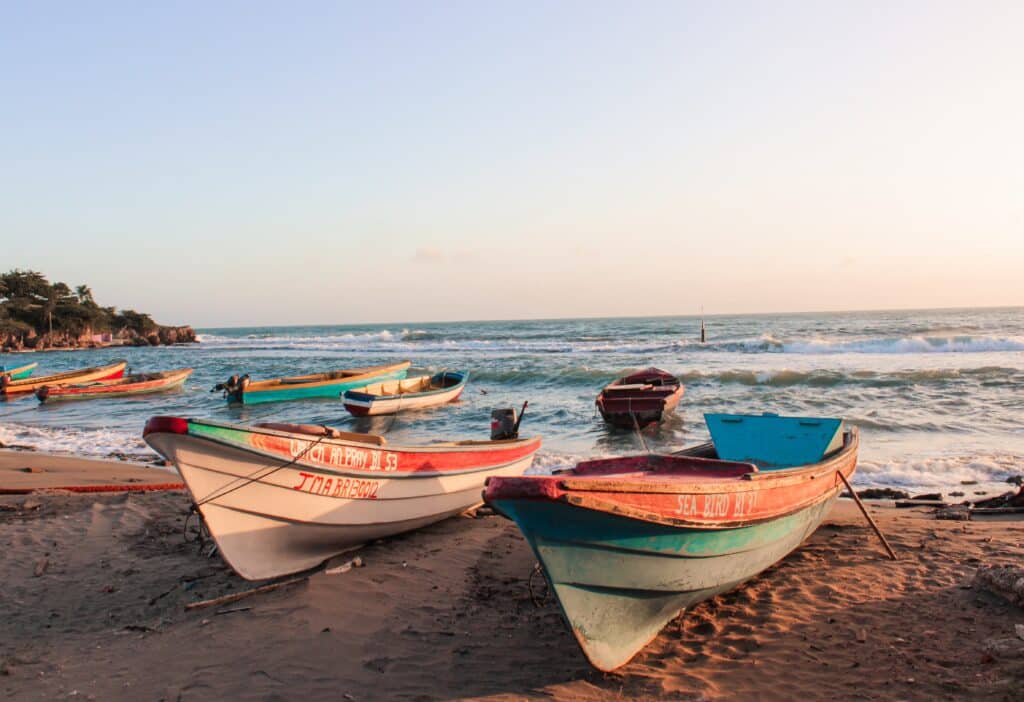 Best For: Foodies wanting to explore the Caribbean island culture scene.
Jamaica. While it might be the center of Caribbean cliches like Bob Marley songs playing in beach-side bars, this island is overlooked too often. Vast Jamaica offers travelers an array of resorts ranging from posh to budget, as well as a distinct urban culture jam-packed with the best spicy food, and lively music. You can also enjoy quick trips from the US, natural adventures, and the best that a typical Caribbean island has to offer.
8. St. Martin & St. Maarten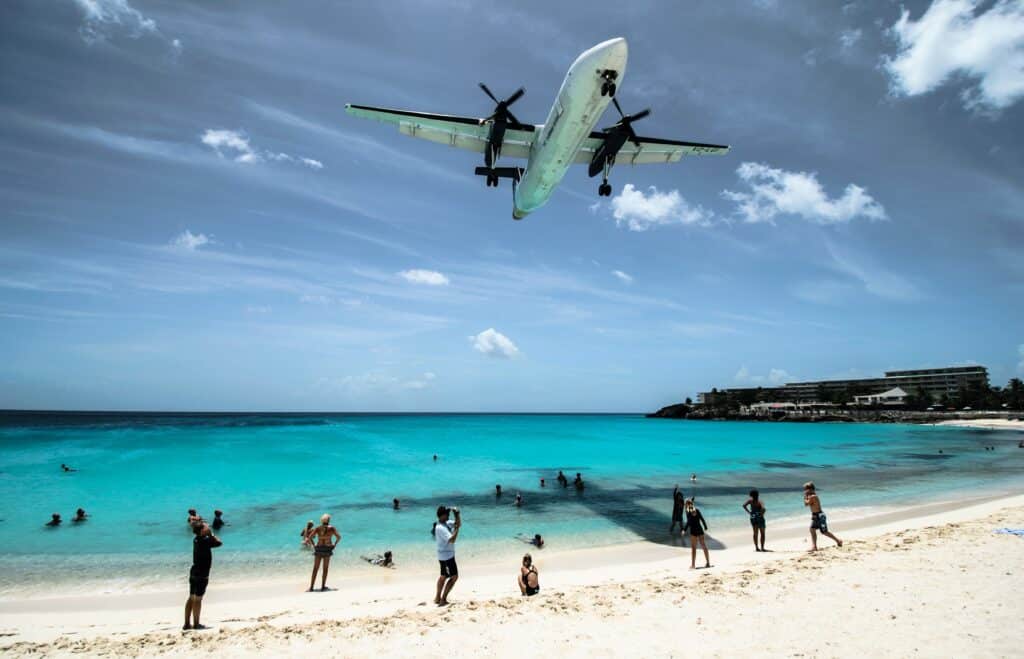 Best For: Those who want to experience the best of Creole, French, and Dutch culture.
St Martin and St Maarten offer visitors a peek into the world of two distinct cultures sharing a small, lively island. Dutch and French influences are easily spotted on this island and it just adds to the charm. Experienced first-time scuba divers can explore reefs, and foodies can savor fresh seafood dishes and the delectable marriage of Dutch, French, and Creole culinary specialties. Make sure you try callaloo (kale and spinach soup) and barbecue spareribs at one of the open-air eateries, called lolos, located along the shoreline.
Which Caribbean Islands Are Safest?
Overall crime rates in the Caribbean are relatively low, but another safety concern is of course, hurricanes. Some of the safest islands in the Caribbean include:
Curacao: low crime and located below the hurricane belt
Bonaire: people are super friendly, and it is located below the hurricane belt
St Barths: little to no crime, murder rate of zero
Montserrat: lowest crime rate in the entire Caribbean
Tips for Planning Which Caribbean Islands to Visit
Here are some practical tips for planning your vacation:
Choose your travel dates wisely, even in peak season there are great deals
Not all islands are the same, so do your research
Know your entry and exit rules
Pick accommodation based on your budget and needs
Research and book activities in advance where you can
Immerse yourself in the local culture
Travel with basic amenities, especially when you're going to smaller islands
Oh, and don't forget to download the Air Doctor app in case you need to find a doctor who speaks your language during your stay. Available on Android and iOS.