Falling ill abroad can be a frightening and unpredictable experience, so it's always best to make sure you're prepared before you embark on your journey.
By doing a little research, ensuring you have all your info on hand, and knowing how to find a good local doctor while abroad, you'll minimize inconvenience and distress if you get sick during your travels.
How to Plan for If You Fall Ill Abroad
Prepare Before You Leave
Check with your insurance provider to find out if you get international coverage. Ask for advice on medical care while traveling.
If you don't have international coverage, you should consider purchasing a travel insurance healthcare policy. Make sure you always keep your insurance provider's information with you – you never know when you will need to contact them.
If you are going to be overseas for longer than six months to a year, let your insurance company know to make sure they adjust your travel medical insurance coverage accordingly. If you plan on taking multi-trips within the span of a year you can also ensure you have a multi-trip policy that covers you for all travel outside of your country over the course of one year.
If you have a pre-existing health condition that requires prescription medication, check if there are any restrictions on these medications in your destination country. You can make sure with the foreign embassy of the country you're visiting to be sure.
Research healthcare in your destination country – knowing how the local healthcare system works will help prepare you in case you need to make use of local healthcare services.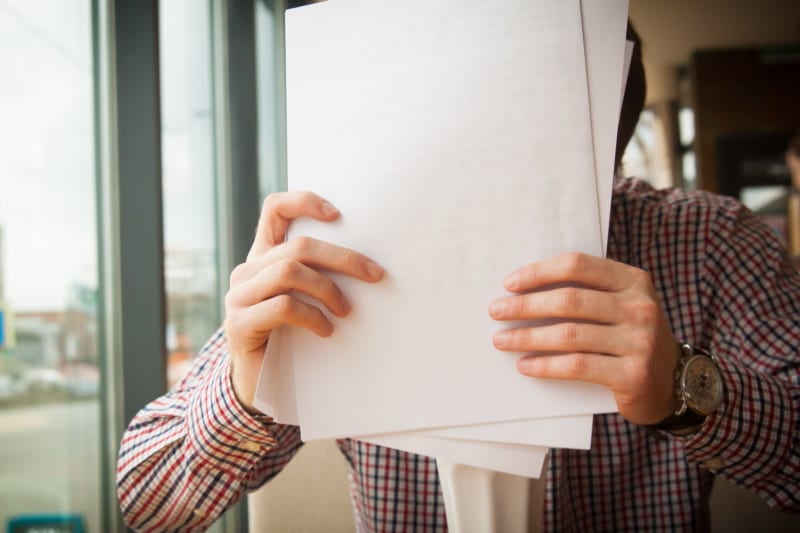 Keep Important Information On-Hand
In the event that you require urgent medical assistance while abroad, keeping this information accessible at all times will help you prepare:
Your insurance card or policy number
Your insurance company's contact information (including any assistance companies involved) – you will need this if you require approval for treatment
Your GP's name and phone number
Any essential medical information: including pre-existing health conditions and allergies
Contact information for a trusted person back home in the event that they need to be contacted if you have a medical emergency
Embassy contact information for countries in which you're traveling in case you need to contact the nearest embassy
If you have a pre-existing health condition, make sure you have a letter from your GP that describes the condition and ensure that you have valid prescriptions for any medication you're currently taking. Keep all medication in their pharmaceutical packaging with labels.
Always keep records of anything related to your medical treatment received overseas to give to your GP once you're back home.

How to Find Appropriate Medical Care Abroad
Whether you're on a romantic overseas getaway or a business trip, it's always a good idea to know how to find appropriate medical care when you need it most.

For example, if you require emergency medical treatment, you should head to the closest emergency clinic or hospital. Of course, you should also notify your insurance company to inform them of your situation and follow their advice on how to proceed.
Generally, your insurance company would have given you guidelines beforehand on what to do in case you fall ill abroad and provide you with relevant contact information.
Give Air Doctor A Try
But if you just need to go to a doctor like a GP, dentist, gynecologist, or pediatrician – then it helps to find out what out-patient services your insurance provider offers and whether your policy includes these. For instance, policies that include services like Air Doctor allow travelers up to three consultations with a local doctor who speaks their preferred language.
But even if your insurance provider doesn't include Air Doctor, you can use the app to find a doctor and get quality medical care while abroad. It's available on both Android and iOS.
Air Doctor is an easy-to-use app that connects travelers to local private doctors if they fall ill while abroad. We have over 20,000 professional medical doctors in our network in 75 countries across the globe. But our telemedicine service means you can get medical care regardless of where you are.
If you need more information this blog post Finding A Doctor Covered By Your Insurance While Abroad, might be worth a read.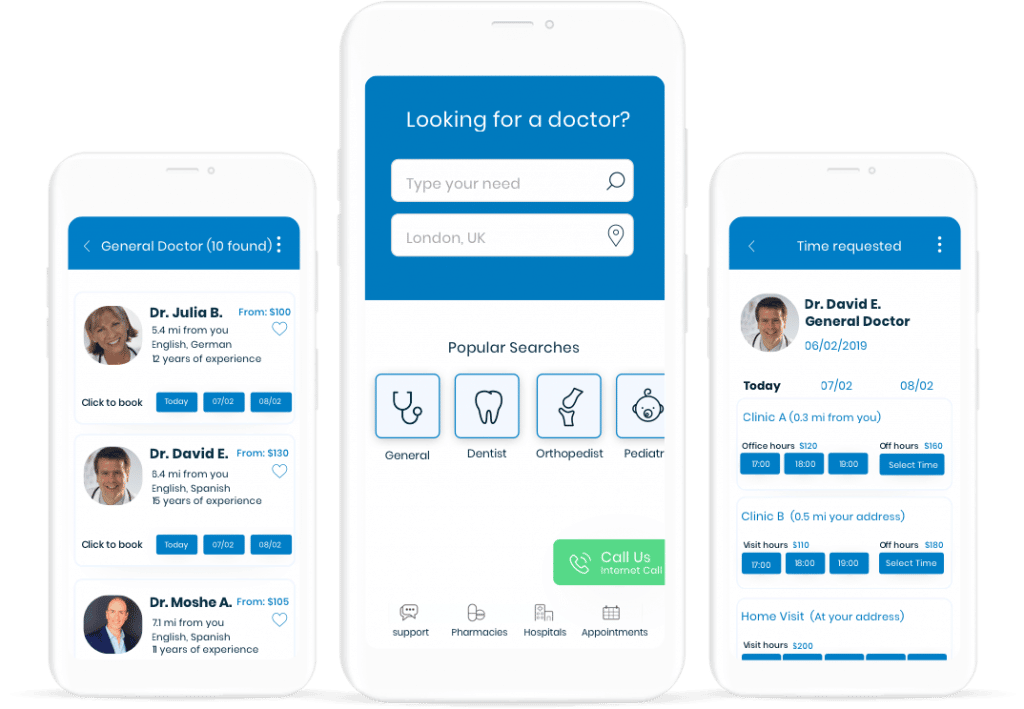 Filter and browse through available doctors and book either an online or in-person consultation with a doctor of your choice who speaks your preferred language. Our telemedicine service is available in 21 languages and allows cross-border service so you can get valid, local prescriptions that comply with local medical regulations. In addition, our customer care team provides 24/7 multi-lingual support to help you find a doctor that meets your needs.
What To Know About Healthcare in Different Countries
Our extensive doctor's community means we also know all the ins and outs of local healthcare systems. Here are some guides to healthcare in popular travel destinations. (We'll keep adding to this – so bookmark this guide for easy access!)
Healthcare in Austria
#1 Tip: If you're heading outside major hubs to more rural areas, you should prepare for medical situations accordingly.
What You Need To Know:
Healthcare in Austria is among the best and most efficient in the world. If you're going to be based in a major hub like Vienna, it will be quite easy to navigate the medical system and find doctors who speak English.
There's a difference between pharmacies (Apotheke) and drugstore (drogereies). Drugstores only sell toiletries. Thankfully, pharmacies are easy to find if you're in a major city, and most will have 24-hour pharmacies too – here you will be able to refill your prescriptions (Rezept). Locate your nearest pharmacy using this tool from the Austrian Chamber of Pharmacists.
If you require non-emergency assistance, you can use a local hotline and dial 1450 to get in touch with trained nursing staff who can advise you on healthcare concerns and recommend appropriate clinics or hospitals to visit or specialists to contact.
You can read our complete guide to healthcare in Austria here.
Healthcare in the Netherlands
#1 Tip: Unless it's an emergency, GPs in the Netherlands are usually the first step in medical situations since they can perform a broad scope of services.
The Netherlands has one of the highest-quality healthcare systems in the world.
Most healthcare professionals can speak English and some clinics market themselves to English speakers.
GPs in the Netherlands can perform extensive services, so patients are less likely to be referred elsewhere. For example, they can perform routine OB-GYN check-ups.
Similar to Austria, there's a difference between pharmacies (Apotheke) and drugstore (drogereies). You can get non-prescription medication at drugstores, but you'll need to visit a pharmacy to get prescription drugs, over-the-counter medication, and vitamins. There will always be a pharmacy open 24/7 somewhere. Check the list display in pharmacy windows or call 020 694 8609 to find the closest open pharmacy.
Dial 112 if you encounter a life-threatening situation.
Healthcare in Brazil
#1 Tip: Don't count on English-speaking healthcare professionals, so consider learning some basic Portuguese phrases.
Government-funded public healthcare is free and universal to everyone in the country – including foreign tourists. The quality of public healthcare isn't the best – especially in rural regions, where there's a shortage of trained healthcare professionals.
Patients can visit specialist healthcare providers directly without a referral from a GP.
Pharmacies in Brazil are accessible and well-stocked, and pharmacists in Brazil also give free medical advice and are a good first choice if you fall ill abroad and can navigate the language barrier.
English-speaking GPs aren't easily accessible, and English-speaking support staff like administrators and receptionists are rare – even in major cities.
The Brazilian Ministry of Health recommends that tourists get the yellow fever vaccine at least 10 days before traveling.
You can read our complete guide to healthcare in Brazil here.
Healthcare in France
#1 Tip: Brush up on what's considered culturally appropriate to avoid awkward situations; French people respect those who respect their cultural etiquette.
Considered one of the best healthcare systems in the world – tourists and foreigners require a minimum of 30,000 EUR in travel medical insurance (it's a visa requirement).
GPs in France refer you to specialists, but you don't need referrals for gynecology, ophthalmology, and pediatrics.
Pharmacies are easy to find in France, and usually, one per area stays open on Sundays and after-hours. Locate the nearest open pharmacy by dialing 3237.
You can read our complete guide to healthcare in France here.
Healthcare in Italy
#1: If you can't speak Italian, navigating the healthcare system will be tricky, so make sure you know a little bit of the local lingo.
Italy's healthcare system is world-renowned for its performance, and Italian doctors are highly qualified.
Doctor's offices are often crowded and appointments are hard to come by, with a first-come-first-serve basis in place instead.
Don't expect most GPs to speak English.
Pharmacies in Italy are usually small, family-run establishments – but can fill most prescriptions. Some rural areas won't have after-hours pharmacies.
Call 118 if you are having a medical emergency in Italy. If you can't speak Italian, then call the general EU emergency number 112.
You can read our complete guide to healthcare in Italy here.
Healthcare in Indonesia
#1 Tip: Brush up on your knowledge of drugs in Indonesia – such as those on the prohibited substances list and how to buy them through legitimate pharmacies when you're in Indonesia.
Don't count on finding adequate quality healthcare in Indonesia – especially outside Jakarta.
Due to healthcare resource shortages, hospitals are overcrowded, underfunded, and understaffed.
Don't count on English-speaking doctors or staff.
Pharmacies – apotik – are easy to find in major hubs, and some stay open 24/7 but are less common in remote areas.
Be careful of buying medication from markets, unlicensed pharmacies, or small local pharmacies – these often sell expired, fake, or poorly stored drugs.
Reputable pharmacies often have a GP on site to offer prescriptions and know a little English. If you're struggling, write down the name of the medication – usually, pronunciation is the issue.
Dial 112 in an emergency – but emergency services like ambulances are not to be expected in Indonesia.
You can read our complete guide to healthcare in Indonesia here.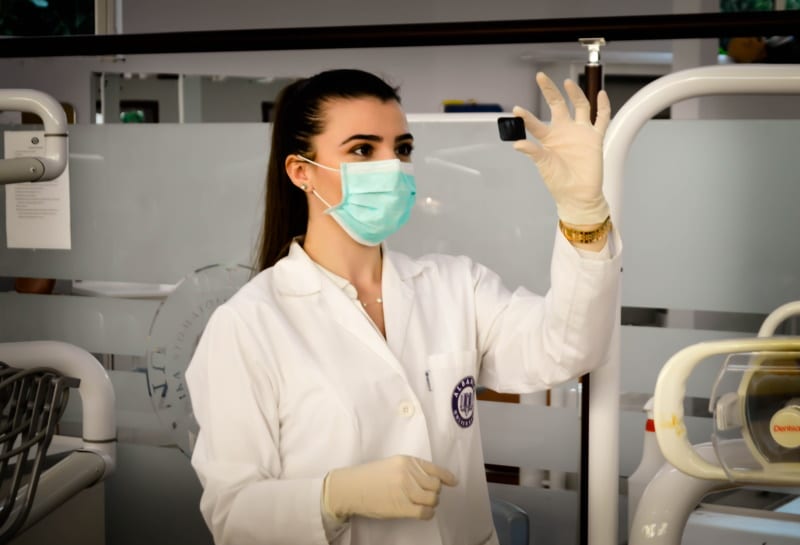 Healthcare in Germany
#1 Tip: Healthcare is expensive and adequate insurance coverage is highly recommended.
As the oldest healthcare system in Europe, it's also one of the best.
Hausarzt or GPs in Germany can usually speak basic English. Many practices are closed on Wednesday afternoons, and few are open on Saturdays.
Referrals to see specialists are not mandatory – particularly for gynecology, ophthalmology, pediatrics, and dentistry.
Pharmacies (Apotheke) are recognizable by the large, red-letter A. Most are open 9 AM – 6 PM in the week, and 9 AM – 12 PM on Saturdays. Don't confuse pharmacies with drugstores (drogerie) that don't sell medication. You can fill your prescription from your GP at any pharmacy.
Contact the pan-European number 112 in the event of an emergency. Or call 19 242 for emergency doctors; or 116 117 for non-emergency doctors.
You can read our complete guide to healthcare in Germany here.
Healthcare in South Africa
#1 Tip: Opt for private healthcare facilities, and make sure you can either pay upfront or have sufficient insurance coverage.
Public healthcare in South Africa is accessible to anyone (even foreigners) completely free. However, these facilities are usually overcrowded, understaffed, and under-resourced – standards of care vary from acceptable to low.
GPs can tend to minor medical issues and will refer you to a specialist if need be.
Pharmacies in South Africa can be found in most shopping stores and main hubs. Either private pharmacies or ones found in drugstore chains like Dischem and Clicks. If you're going to more rural areas, then expect pharmacies to be shorter in supply. Pharmacies close in the evenings and on Sundays – but pharmacies in hospitals are open 24/7.
Call 112 from any mobile phone to contact emergency services in South Africa.
All emergency operators and medical professionals will be able to speak English.
You can read our complete guide to healthcare in South Africa here.
Healthcare in Japan
#1 Tip: Pediatric care isn't always a given at all clinics. So parents traveling with their children should prepare accordingly.
Travel insurance is a must since foreign visitors are not covered in any way by the Japanese healthcare system.
Patients can make appointments directly with specialists at clinics – don't expect doctors or hospital staff in Japan to speak English.
Don't assume that all hospitals have a pediatrician on duty. You might need to go to an emergency pediatric clinic if you require pediatric medical care.
Buy your medication from either a normal drugstore (kusuriya) or a pharmacy (yakkyoku). The drugstore chain Matsumoto Kiyoshi is ideal for tourists since it has a multilingual staff. Most pharmacies and drugstores in Japan are closed on Sunday. Japanese drugstores keep medication packaging on shelves without the medication inside – simply take it to the cash register and tell the staff how much you want to buy.
In the event of an emergency, you should head to an emergency hospital (kyukyu byion) – which are open 24/7 and can tend to all urgent medical care. Dial 119 for the free ambulance service.
You can read our complete guide to healthcare in Japan here.
How Air Doctor Can Help You
Air Doctor is an easy-to-use app that connects you with a global network of multi-lingual doctors and specialists so you can access medical care anywhere, anytime. With the Air Doctor app in your pocket, you can access medical advice, get prescriptions, and receive expert medical guidance wherever you are in the world.
Air Doctor offers a wide range of benefits, including:
A global network of over 20,000 multi-lingual doctors and specialists
Choice of clinic, at-home (hotel), and video consultations
Active in 75 countries
Cross border prescription services
Telemedicine services in up to 21 languages
24/7 multi-lingual support
Transparent pricing, and reviews
Most common medical specialties
If you're looking for reliable, accessible, and global telehealth and in-person medical assistance, Air Doctor is the perfect choice for you. Download the app before your next trip just in case.