Updated: 21 February 2022
One week in Paris? No problem! Very few travel bucket lists don't include The City of Lights. Paris is oozing with romance and charm – not to mention high-end style. Known for the striking Eiffel Tower, Louvre Museum, and of course macaroons!
Sink your teeth into our guide to one week in Paris.
Tips for Planning Your One Week in Paris Itinerary
First of all, learn more about where you're going!
Paris is a big city. And it can be overwhelming with all its different bustling districts, sights to see, accommodation choices, and transportation! Here's a little rundown on Paris for beginners.
Learn The Lingo. Locals in France appreciate it when tourists try to communicate even with some basic phrases. Greet people with a simple "Bonjour" and download a language app to learn a little Français before you say Bon Voyage and jet off to the City of Lights!
Best Time To Go. While Paris is beautiful year-round, the best time to visit is springtime, which occurs from May to June and from September to October. This time of year is usually less crowded, less expensive, and the weather is lovely!
Safety. While Paris is relatively safe, you should be aware of pickpockets. Be alert in touristy hot spots like the Eiffel Tower, Montmartre, Notre Dame, and the Louvre, and when traveling via the Metro.
Getting Around. The best way to get around Paris is through public transport – the Metro, bus, and bikes. The former two are very well connected. Take the Hop On Hop Off Bus

to do all your sightseeing – every 10 minutes, a bus comes to a stop.

Taxi's in Paris are pretty expensive, and most drivers don't speak English.
Get All Your Passes & Tickets Before. Make sure you pre-book your sightseeing tickets before you get to the city. Not only are these budget-savvy options, but many places offer tickets that allow you to skip the queue – which you'll want to make the most of your time in Paris. Buy your tickets directly at Get Your Guide.com. It's a reputable website for buying entrances to sights and museums.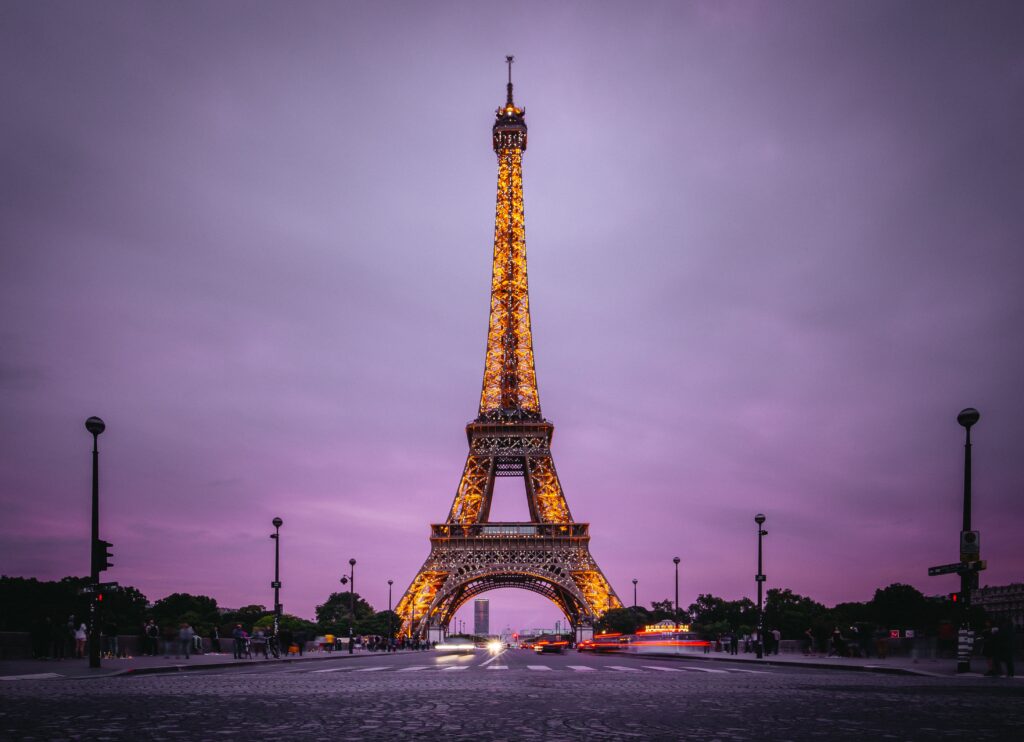 One Week in Paris: What to See
So, you're wondering what to see in Paris in 7 days – well, this itinerary pretty much allows for almost all of the top sights. For instance, you'll probably decide to visit Disneyland because you're traveling with little ones – or if you're a wannabe Disney Princess like me.
Let's assume you have exactly one week in Paris – so in theory, that's seven, maybe eight nights in the city. Let's discount most of the first day you arrive because there's customs, luggage collections, and getting through the traffic to your accommodation. You'll probably want to unpack and freshen up. And you might be jetlagged – so take it easy!
A great way to get the most of your one week in Paris is to get out early! That way, you're avoiding the crowds and making the most of your day!
Good To Know: This itinerary is packed, but it's structured to minimize commutes between attractions, and on most days, it can be followed in reverse. You can also mix up the order of the days to suit you.
Tip: Try to visit the Louvre on a Wednesday or Friday when the line is open till late. This means you can go in the evening when it's not as crowded as normal.
Day 1: Eiffel Tower, Arc de Triomphe, Champs-Elysées and Tuileries Garden
Start your week in Paris with a bang! Visit the iconic Eiffel Tower for incredible views of the city, then admire the tower in all its magnificent glory from all viewpoints. Take a stroll to the Arc de Triomphe and the Champs-Elysées (snap all those shots), continue to Place de la Concorde, and end off at the beautiful Tuileries Garden.
The itinerary is pretty easy to follow; start at the Eiffel Tower and walk your way towards the Louvre.
If you want sunset or evening views of the Eiffel Tower to catch the famed light show, just follow this day's itinerary the other way around. The Arc de Triomphe du Carrousel, near the Louvre, will be your starting point.
Good To Know:
Eiffel Tower. The Eiffel Tower is open daily from 9:30 AM to 11:45 PM. The ticket office closes at 10:30 PM. Stairs are open from 9:30 AM to 5:30 PM. Factor in around 2 hours for your visit. You'll want to mull around there.
Arc de Triomphe. The Arc de Triomphe is open daily from 10:00 AM to 10:30 or 11:00 PM, depending on the season. It is closed on select holidays in France. Your Paris Museum Pass will get you in here!
Champ-Elysées. This is a free attraction and shops are generally open from 10am – 8pm.
Place de la Concorde. This is a free attraction and you can go at any time.
Tuileries Garden. The park is open daily from 7:00 or 7:30 AM to 7:30, 9:00, or 11:00 PM, depending on the season.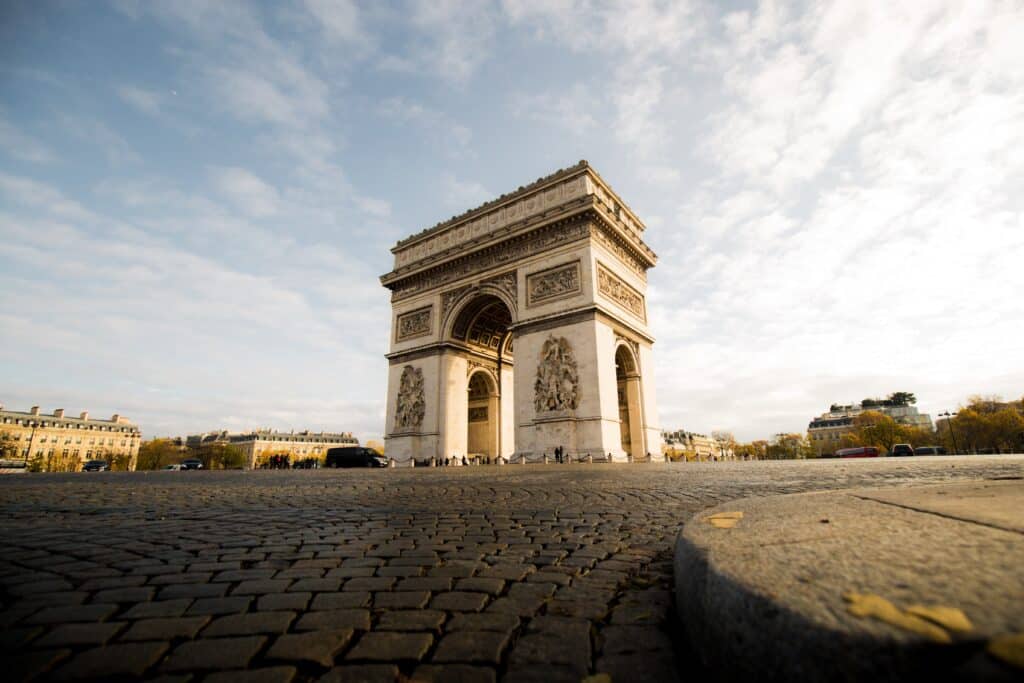 Day 2: Louvre, Palais-Royal, and Seine River Cruise
Seeing as you have one whole week in Paris, you won't regret devoting an entire day to the Louvre. After all, it is the world's largest museum. Once you're done, pop by the Palais-Royal, and then head to the river on foot for your Seine River cruise.
Good To Know:
Louvre. Open every day except Tuesday from 9:00 AM to 6:00 PM. Closed on select public holidays in France. The museum tends to get crowded and sold out! Make sure you buy your tickets in advance – Paris Museum Pass offers entry to here.
Palais-Royal. Open October-March 8am-8.30pm and April-September 8am-10.30pm.
River Seine Cruise. You can choose a sunset or evening cruise depending on what you would prefer, and depending on which one you pick, you can have champagne or even dinner on your cruise.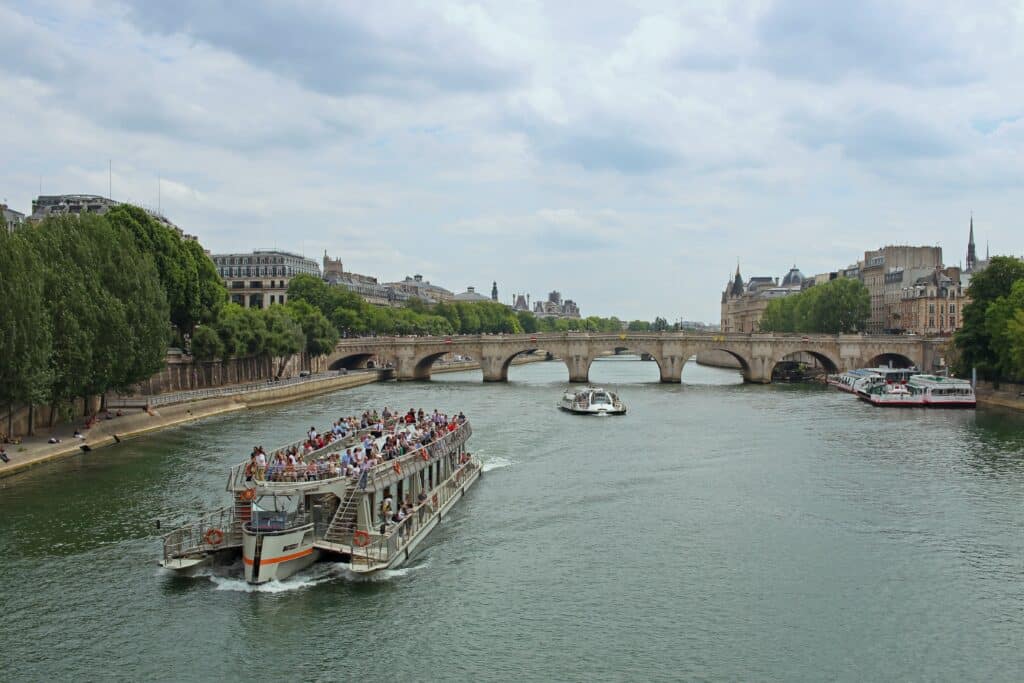 Day 3: Musee d'Orsay, the Latin Quarter, and Ile de la Cité
Day 3 of your week in Paris is all about art and sights. After you visit Musee d'Orsay, meander around the Latin Quarter and make your way to the Ile de la Cité.
If you're doing this portion of the trip on a Thursday, then follow this itinerary in reverse because the museum closes at 9:45 PM.
Good to Know:
Musee d'Orsay. Opens Tuesday to Sunday from 9:30 AM to 6:00 PM. Closes at 9:45 PM on Thursdays. The museum also regularly houses special exhibits. So check the website to see if there's anything on during the day you're visiting, so you can factor in extra time. Rent an audio guide to guide you through the most relevant pieces on display.
Luxembourg Gardens. You can visit these gardens from 8:30am to 9:30pm.
The Pantheon. Open daily from 10:00 AM to 6:00 or 6:30 PM, depending on the season.
Shakespeare and Company. This is a free attraction and is open from 11am – 7pm.
Sainte Chapelle. Open daily from 9:00 AM to 7:00 PM.
Notre Dame. While you won't be able to go into Notre Dame until 2024, you can still view it from the outside.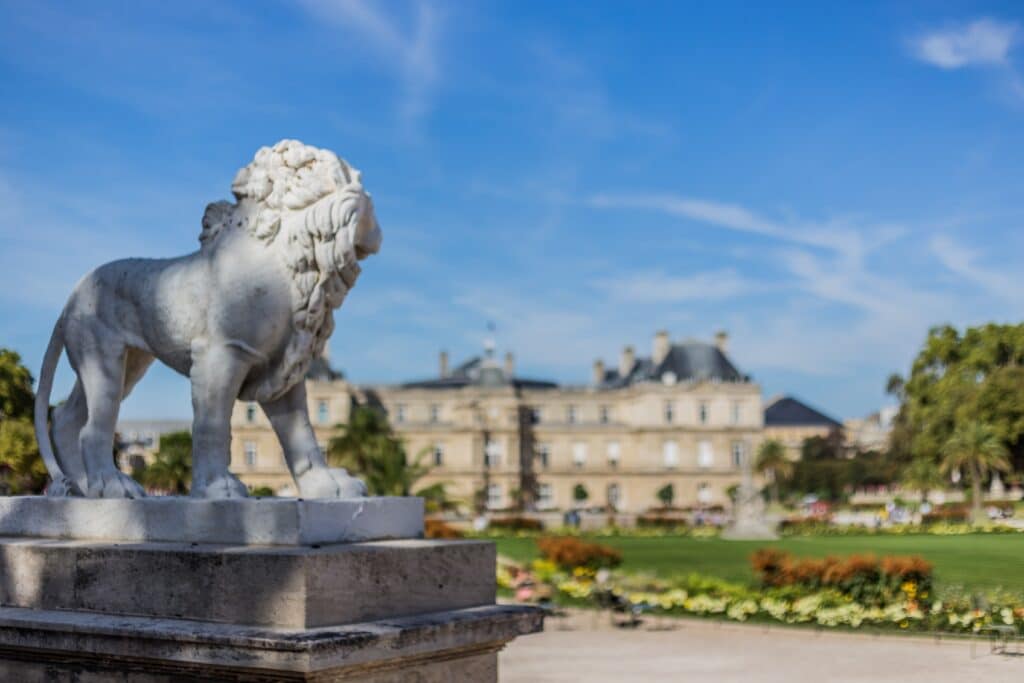 Day 4: Versailles
If you have one week in Paris, it would be a cardinal sin to skip the magnificent Versailles. If you choose to leave the city for a day, it should be to go here. Versailles is the symbol of all the excesses of the French Monarchy. The former hunting lodge was transformed into a massive castle on Louis XIV's orders when he decided to move his court there to keep it under his eye.
Have the day to fully explore the palace in all its glory, as well as the beautifully landscaped gardens and the nearby Trianon estates. Get a guided tour, which typically lasts around 2 hours, and then you are free to explore on your own.
The cheapest and easiest way to get to Versailles from Paris is by RER C. Get a return ticket from the train station in Paris to avoid the ticket line at the station on the way back.

Day 5: Montmartre
Take the entire day to wander around one of Paris' most charming neighborhoods. You can visit the Moulin Rouge, one of the city's most famous cabaret shows, the Sacre-Coeur, a Romano-Byzantine Basilica dating back to 1875, and then go in search of the hidden corners of Montmartre.
You can opt to explore this area on your own or take a guided tour to discover all the hidden gems.
Don't visit Montmartre on weekend days – it gets super crowded.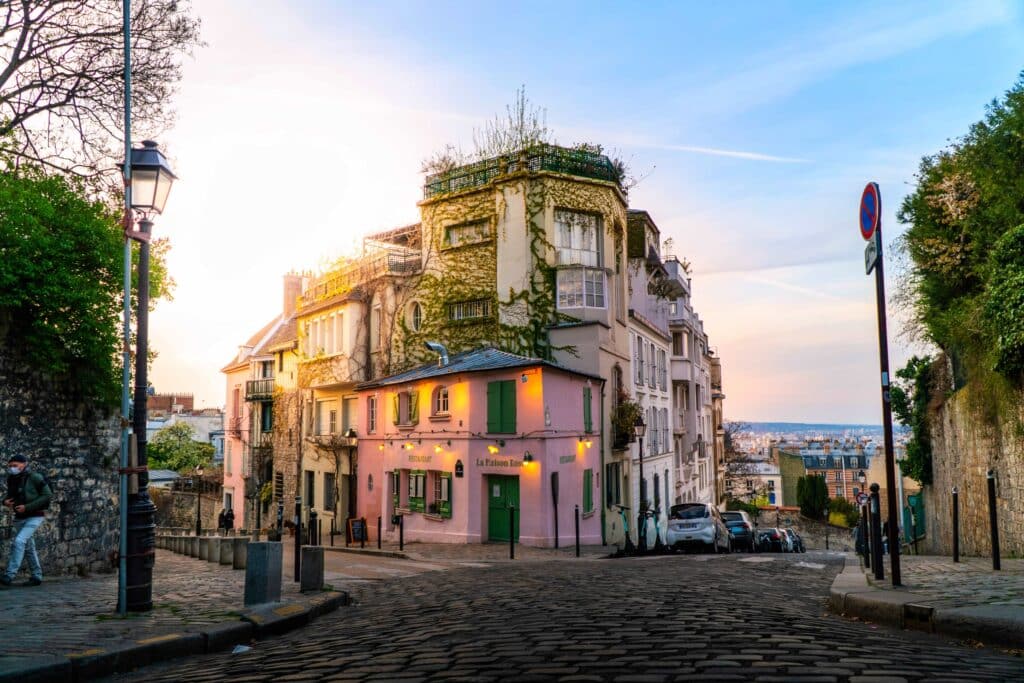 Day 6: You Choose
There are two options here depending on whether you want to take another day trip from Paris to visit Disneyland or visit another wonderful neighborhood in the city.
Option 1: Père Lachaise, Les Marais, and Centre Pompidou
There are many cemeteries in Paris, but if you decide to visit just one, it has to be Père Lachaise. Then move on to Les Marais to explore and end your day at Centre Pompidou for urban local scenes and street art.
Good to know:
Père Lachaise. The cemetery is a free attraction and opens daily from 8:00 or 8:30 AM to 5:30 or 6:00 PM – depending on the season.
Les Marais. This is a free attraction and you can go at any time.
Centre Pompidou. This attraction is open Monday, Wednesday, Thursday and Friday: 11:00 am – 9:00 pm and Saturday, Sunday and public holidays: 10:00 am – 9:00 pm.
Option 2: Disneyland Paris
The massive park is divided into Disneyland Park and Walt Disney Studios Park, but you probably won't be able to see this all-in-one go. Make sure you try out the adrenaline-filled Rock'n'Roller Coaster Aerosmith – it's the fastest ride in the park.
Disneyland is located in Marne-la-Vallée, 30 km from downtown Paris. Get there by RER, getting off at Marne-la-Vallée. From there, you just have to follow directions. Make sure to get Disneyland Paris tickets before you get there – the lines might be long.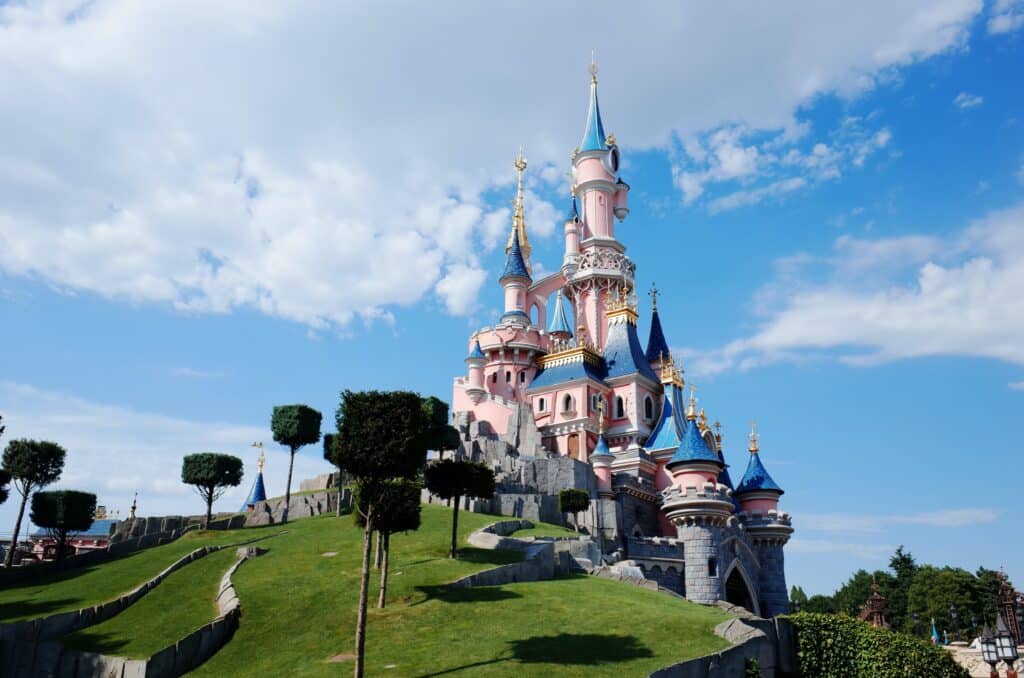 Day 7: Montparnasse Tower and Catacombs
What better way to end your one week in Paris than by admiring it from above once again! That's why you should climb Montparnasse tower.
Good to know:
The Catacombs. Open Tuesday to Sunday from 9:45 AM to 8:30 PM. Closed on Mondays.
Montparnasse Tower. Open daily from 11:00 AM to 10:30 PM or 11:30 PM, depending on the day.
How Many Days In Paris Is Enough?
While there is never enough time in this beautiful city, you can fit in all the major attractions and then some during your one week in Paris with this in-depth itinerary.
Don't forget to download the Air Doctor app before your trip in case you need to find a doctor who speaks your language. Available on Android and iOS.