Ever wondered how your favorite destinations got their city names? Some of our most famous cities around the world have incredible stories behind them.
We thought it would be fun to delve into a few of our favorite city stories to give you something to talk about on your next trip.
The Stories Behind Famous City Names
1. Tel Aviv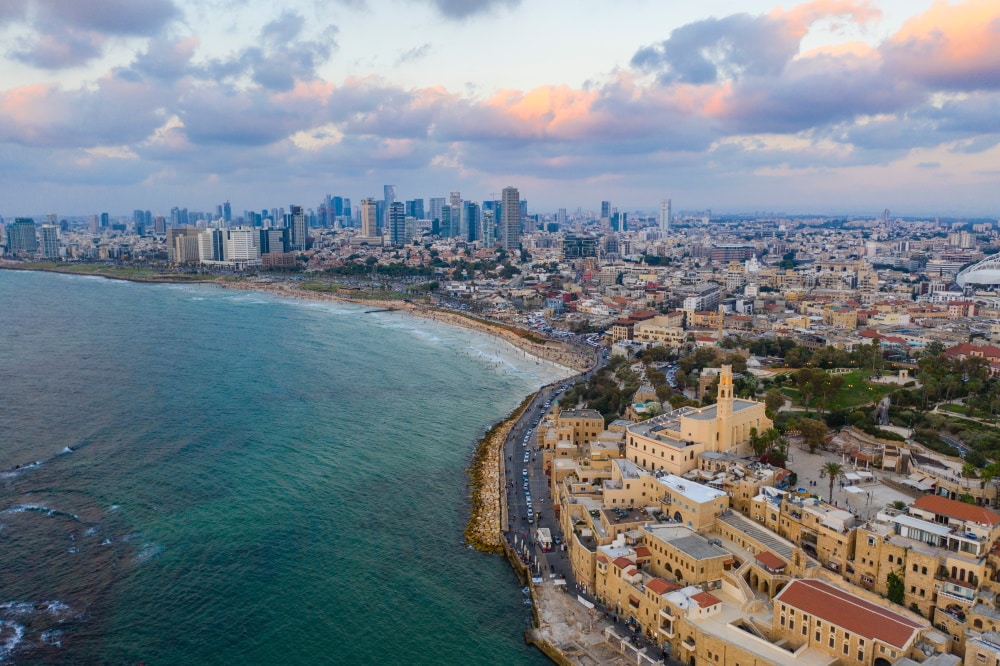 Formerly a Jewish settlement in then-Palestine, the original name of Tel Aviv was Ahuzat Baeit: "housing settlement". And it probably wouldn't have featured on this list if settlers hadn't decided to mix things up in the new-meets-old vision of Theodore Herzl's 1902 novel Altneuland (Old-New Land). In this novel, the name is derived from combining the Hebrew word for spring, "Aviv", with the word "Tel" to mean "man-made hill."
The first Hebrew city is famous for its diverse and vibrant cultural scene. Foodies and party animals will be spoilt for choice when it comes to Tel Aviv's magnificent restaurants and nightlife. Make sure you soak up as much of its world-class café culture as possible during the day. And when the sun sets, you'll quickly discover that this Israeli city is bursting with trendy bars and high-end clubs.
2. Rome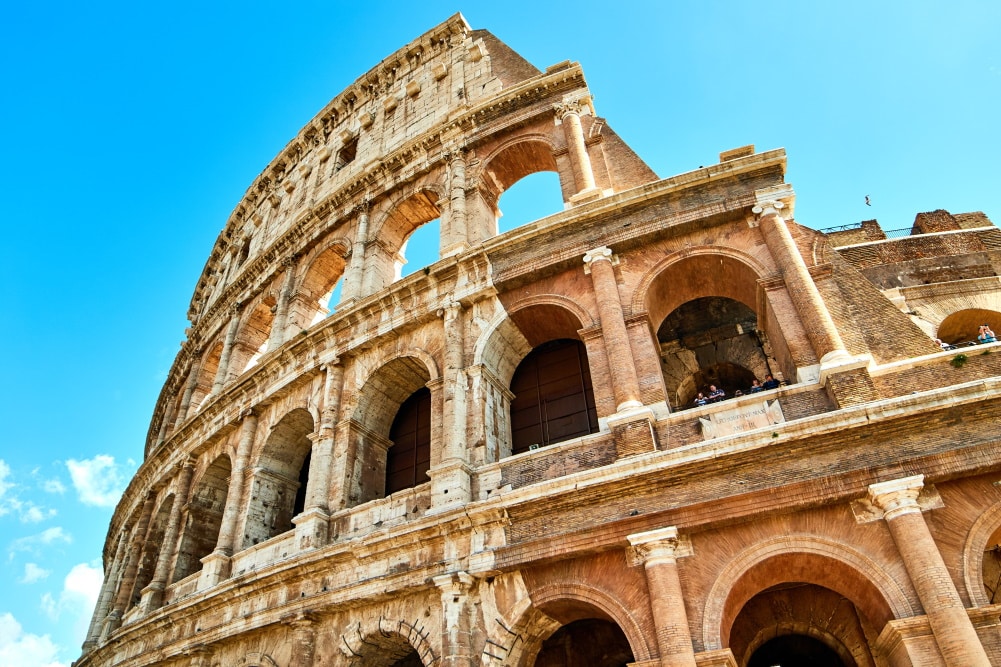 This city name is shrouded in myth and legend. Rome's name originates from the story of the twin sons of the Roman god of war, Mars: Romulus and Remus. Kidnapped by a vengeful uncle, left in the Tiber River, and saved by a she-wolf who raised them until they were instructed to build a city on the site where they were rescued: Rome.
Much like the ruins that remain in the city, this chronicle stems from something ancient and immortal, which is fitting because Rome is also known as The Eternal City. Rome is famous for its ancient history, and it lingers on. Its many ruins draw millions of tourists every year, but perhaps the most notable of these is the Colosseum. The Colosseo is nearly 2000 years old and remains the largest standing amphitheater in the world – despite its age. A symbol of both modern and ancient Rome and the important link between the two. When in Rome . . . you can't visit without giving this attraction a visit.
3. Chicago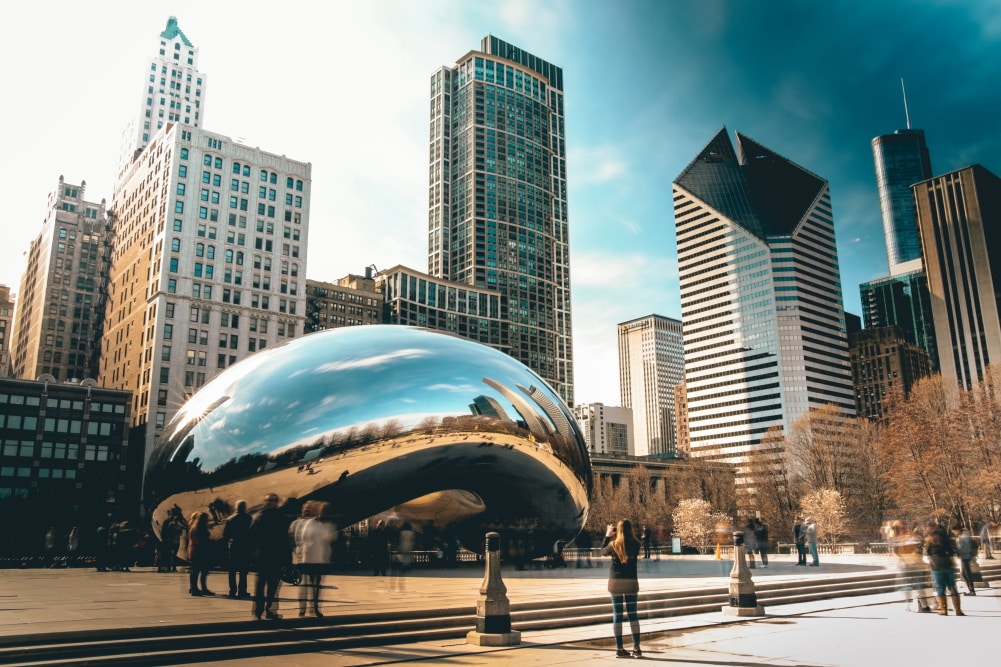 It might be the Windy City, but its name has a fragrant origin. Chicago comes from the French pronunciation of shikaakwa – a word for "wild garlic" in the language of the Miami-Illinois Native American tribe. And before the banks of Lake Michigan were lined with concrete and tram tracks, it was a low-lying swampland ripe for the cultivation of produce like garlic and onions. It's no wonder so much delicious Italian food comes out of Chicago!
Chicago is famous for its stunning skyscraper-filled skylines, deep-dish pizza, and of course the iconic Cloud Gate sculpture at Millennium Park – you might better know it as the Chicago Bean. Completed in 2003 by artist Sir Anish Kapoor, the shiny bean-shaped structure attracts visitors from all over who take incredible pictures with the reflective piece.
4. Paris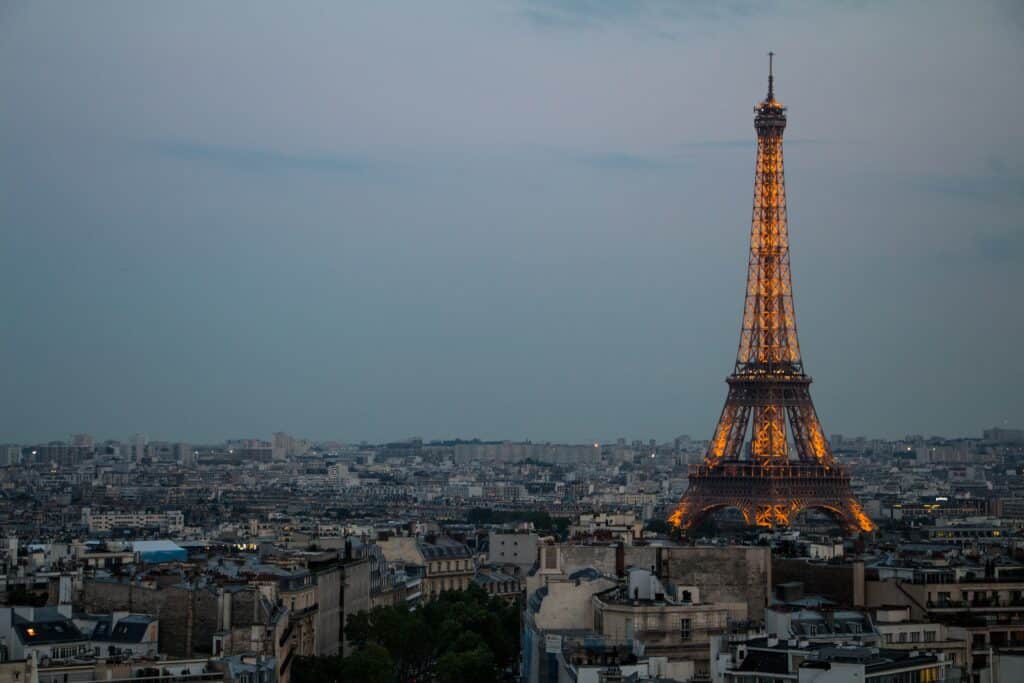 Would you believe us if we told you that the name behind The City of Lights has a tribal origin? That's right. Paris was named after the Celtic Parisii tribe – a Gaelic tribe from the Iron Age and the Roman period – who were the first to inhabit the island in the middle of the Seine, around the middle of the third century BC. Although some claim that the name stems from a Latin word meaning "the land of surly waiters".
As far as famous cities and their attractions go, this one might be cliché, but you can't dispute its iconic charm: The Eiffel Tower. The wrought-iron lattice structure towers over the Champs de Mars and continues to dazzle spectators without fail. Paris is famed for "la dame de fer" – French for "Iron Lady" – and once you set your sights on her, it'll be love at first sight.
5. Miami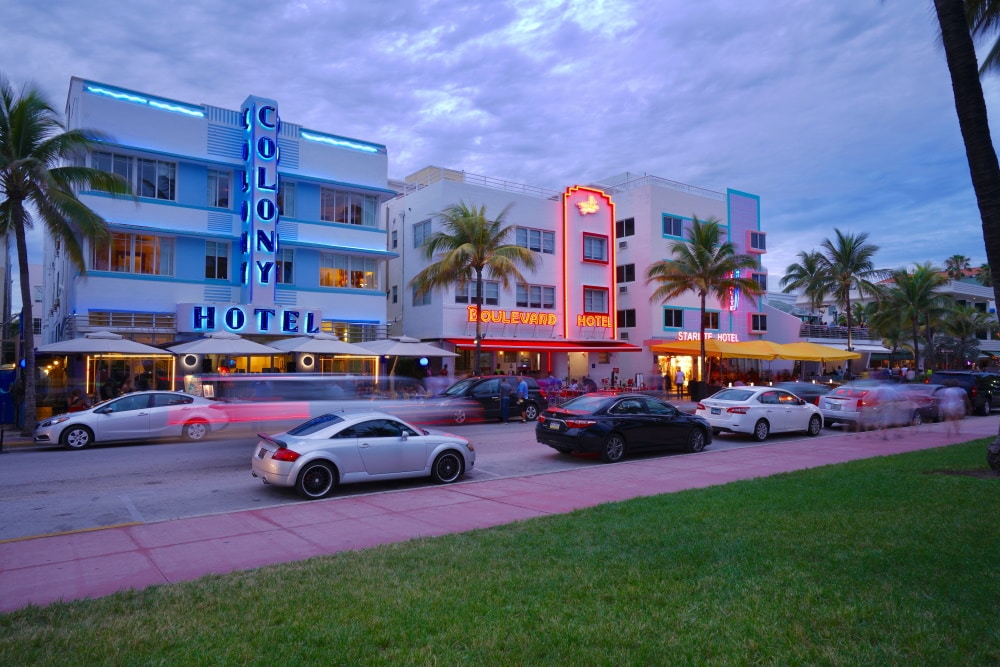 Named after the Mayaimi, a tribe that lived near Lake Okeechobee until the 17th or 18th century, the coastal metropolis of Miami is yet another city name with Native American roots. The tribe occupied the hotbed of southern Florida around 2,000 years before contact with Europeans, and evidence of a thriving village of hundreds of people dates to 500-600 BCE. Fun fact: Miami is the only major city in the United States founded by a woman.
Surely, famous cities with stunning beaches and incredible nightlife take the cake? Well, Miami lets you have your cake and eat it too. South Beach is easily one of the most beautiful coastlines in the states and offers a lively spot if you're looking for some glitz and glam and to enjoy a host of waterside activities. Make sure you traverse the length of Ocean Drive, Miami's legendary and glamourous thoroughfare in South Beach. Experience unique art deco hotels, restaurants, and bars – and of course, people-watching.
6. Hong Kong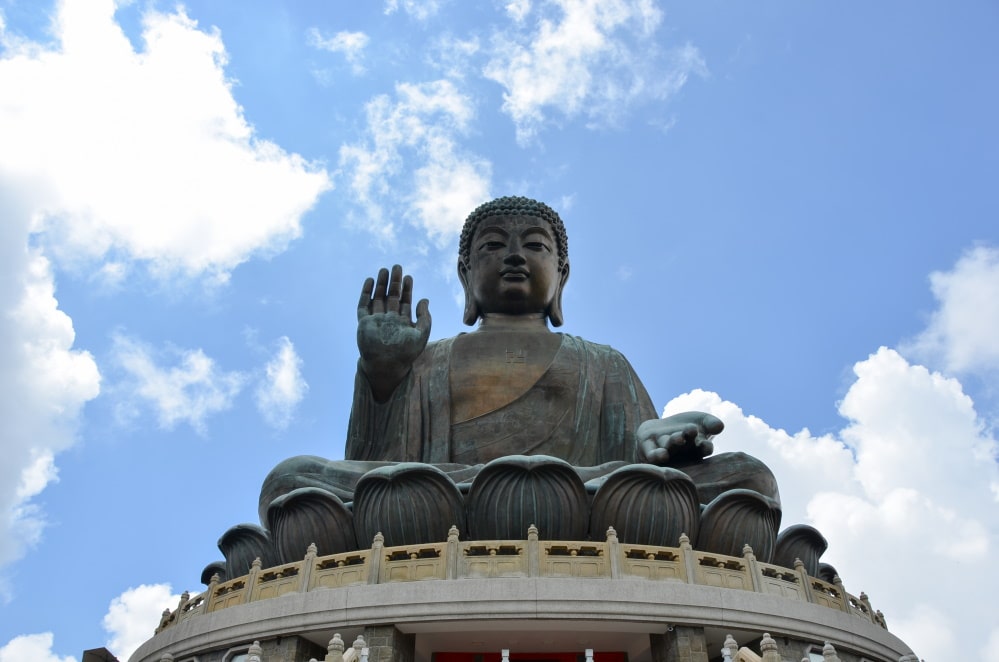 This next one is one of the most densely populated places globally. And today, its name is a little ironic. Hong Kong's name derives from the Cantonese pronunciation of characters that mean "fragrant harbor" – and no, they didn't foresee the smell of commercial freighters hundreds of years ahead of time. The name is likely a nod to the city's early role as a port from which they exported native agarwood to the northern provinces, where it was used to make fragrances and added to wine/liquor for flavor.
Hong Kong is bursting with attractions, but one that is both world-famous and culturally inclined is The Big Buddha. Completed in 1993, the statue's base is a model of the Altar of Heaven or Earthly Mount of Tian Tan, the Temple of Heaven in Beijing, and symbolizes the harmonious relationship between man and nature, people and faith.

7. London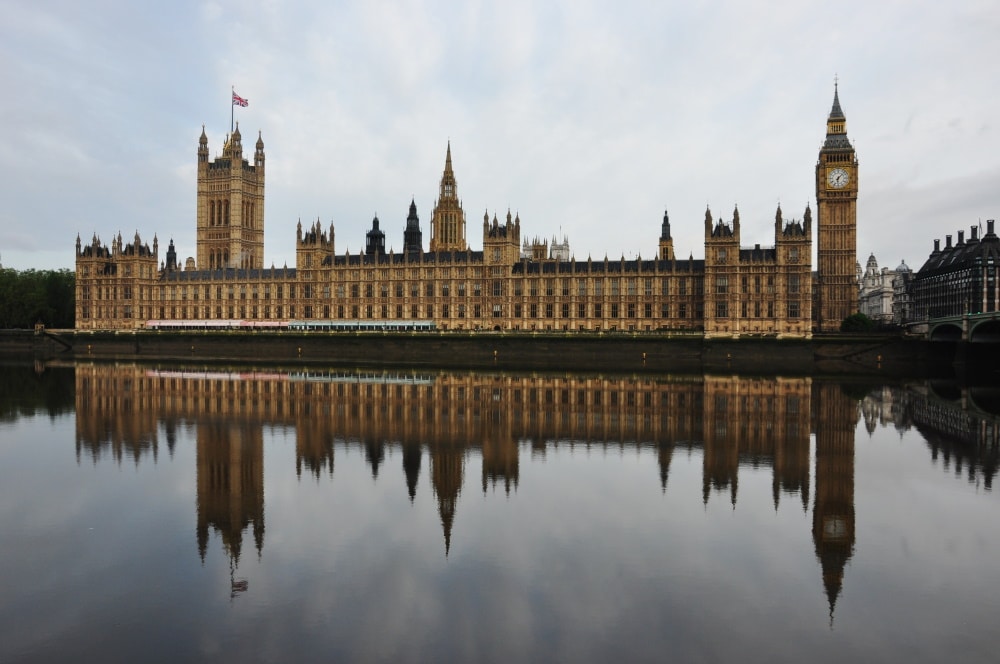 Although myths abound about exiled Trojans and a guy named King Lud, the name of this famous English city actually originates from the Romans who founded the settlement around 43AD and dubbed it Londinium. What is Londinium, you ask? A form of the Celtic name for the city, which is believed to have either been the name of a local chief or a derivative of "lond", the Celtic word for "wild".
Famous cities like London are filled with attractions – but you can easily take in many of them if you go to the city center. But your best bet for getting a taste of London is to visit Westminster in Central London. Take in Westminster Abbey, the House of Parliament, and Big Ben, then take a stroll through Hyde Park, and visit Buckingham Palace – all in one district!
8. New Orleans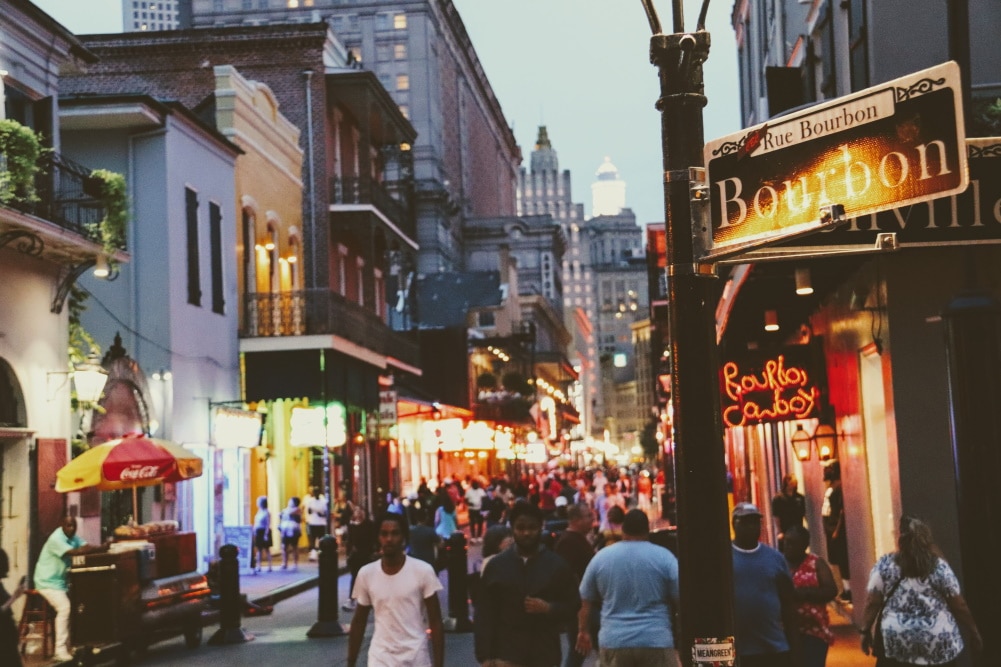 Founded in 1719 by French colonists, New Orleans was named Nouvelle-Orléans in honor of Phillippe II, Duke of Orleans, who was Regent of France at the time of the city's founding. As far as famous cities go, New Orleans is right up there – since it's been described as the "most unique" in the United States, due to its cross-cultural and multilingual heritage.
The Big Easy is world-famous for its unique culture, from its distinct music, Creole cuisine, interesting dialects, and annual celebrations and festivals like the notable Mardi Gras. The French Quarter is the historic heart of New Orleans, known for its French and Spanish Creole architecture and its vibrant nightlife along Bourbon Street.
9. Sydney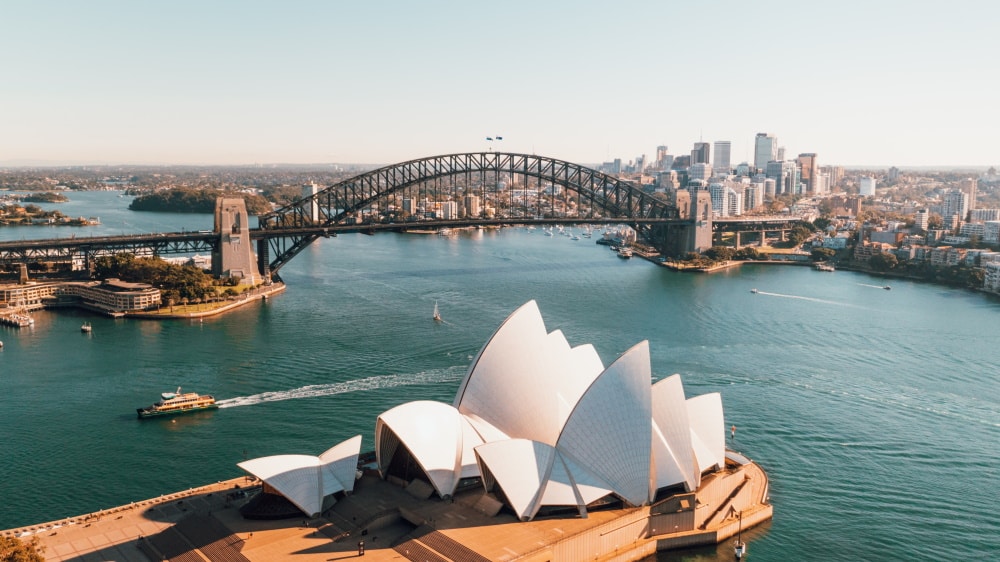 In 1788, Captain Arthur Phillip found a supply of fresh water for his thirsty fleet – which included the first 380 convicts brought to Australia – in a cover near Port Jackson. Today this port is known as Sydney Harbor. He originally wanted to name his new discovery Albion – a poetic name for England – but then opted to name the bay Sydney Cove after the Secretary of State, Lord Sydney. Just so you know, the city's namesake never stepped foot in Australia!
Sydney is famed for its iconic Opera House. The multi-venue performing arts center, located on the banks of Sydney Harbor, is widely regarded as one of the world's most famous and distinctive buildings and a masterpiece of 20th-century architecture. In fact, no tourist advertisement or postcard for the city is without the iconic white sail-like roof waves.
10. Orlando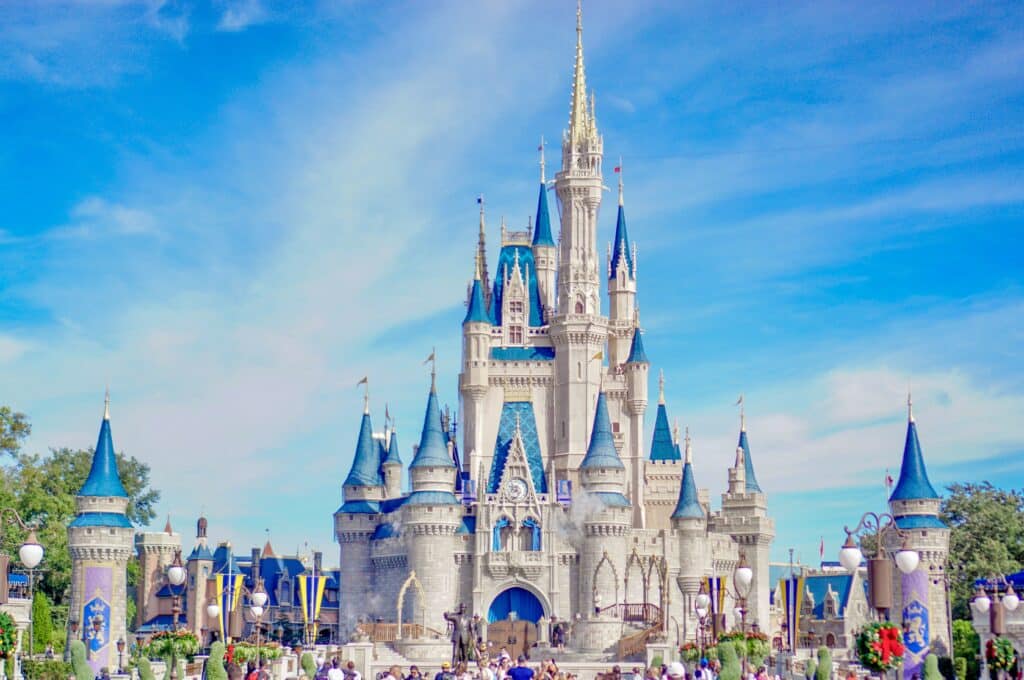 Disney World's hometown is another one of those city names that has murky origins. One local legend claims that the city is named after the character in Shakespeare's As You Like It. But the more widely accepted version is that a man named Orlando Reeves, owned a plantation and sugar mill a bit north of what became the city. The early settlers found a tree where Reeves had carved his name into a tree, and assumed it was a grave marker to a soldier who died in the Seminole War and as a result, named their settlement after him.
It goes without saying that Orlando's biggest drawcard is Disney World! If you can visit the Magic Kingdom Park or the Walt Disney World Resort then you've made it. But of course, Universal Studios is also an excellent attraction to visit if you can.
11. Bangkok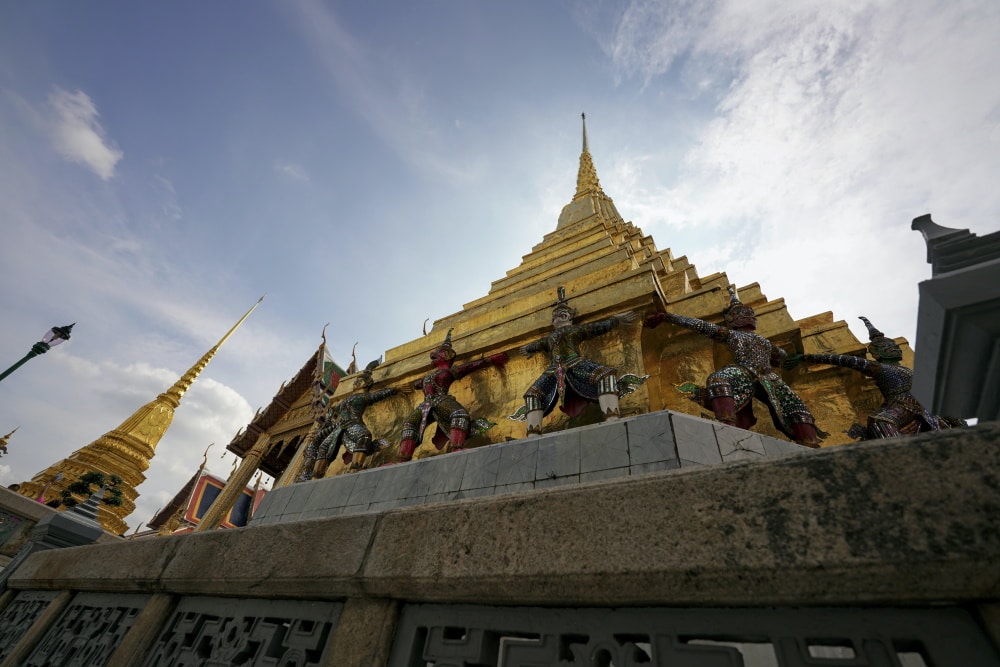 King Rama I – who founded this capital city – obviously didn't anticipate those tiny boxes on Fedex forms when he gave Bangkok the longest city name in the world: "Krung Thep Mahanakhon Amon Rattanakosin Mahinthara Ayuthaya Mahadilok Phop Noppharat Ratchathani Burirom Udomratchaniwet Mahasathan Amon Piman Awatan Sathit Sakkathattiya Witsanukam Prasit", which translates to:
"The city of angels, the great city, the residence of the Emerald Buddha, the impregnable city (of Ayutthaya) of God Indra, the grand capital of the world endowed with nine precious gems, the happy city, abounding in an enormous Royal Palace that resembles the heavenly abode where reigns the reincarnated god, a city given by Indra and built by Vishnukarn".
Most local Thais aren't familiar with the western use: Bangkok, which means "village of wild plums" and instead call it "Krung Tep" – the former of which refers to the original site of the Siamese capital west of the Chao Phyra River in Thonburi.
When it comes to Bangkok's famous attractions, of course, the culture and food are way up there on the list. But if you're looking for something a little more concrete, then the opulent Grand Palace and Wat Prakaew command respect from all who have walked on their sacred grounds.
Built in 1782, these royal buildings served as the home of Thai Kings and the Royal court for 150 years and continue to leave visitors in awe with their beautiful architecture and intricate details. Wat Pra Kaew enshrines the Emerald Buddha (Phra Kaew Morakot), a sacred image of Buddha carved from a single block of emerald.
And there you have it – some of the most interesting stories behind famous city names.