Ever wanted to visit a town that looks like it's out of a fairy-tale? Giethoorn has been dubbed the Dutch Venice and rightly so.
When most people think of cities with canals, Venice is their go-to city. However, not many people know that Venice isn't the only city surrounded by waterways.
Located in the north-eastern side of the Netherlands, Giethoorn is the Dutch Venice of Europe.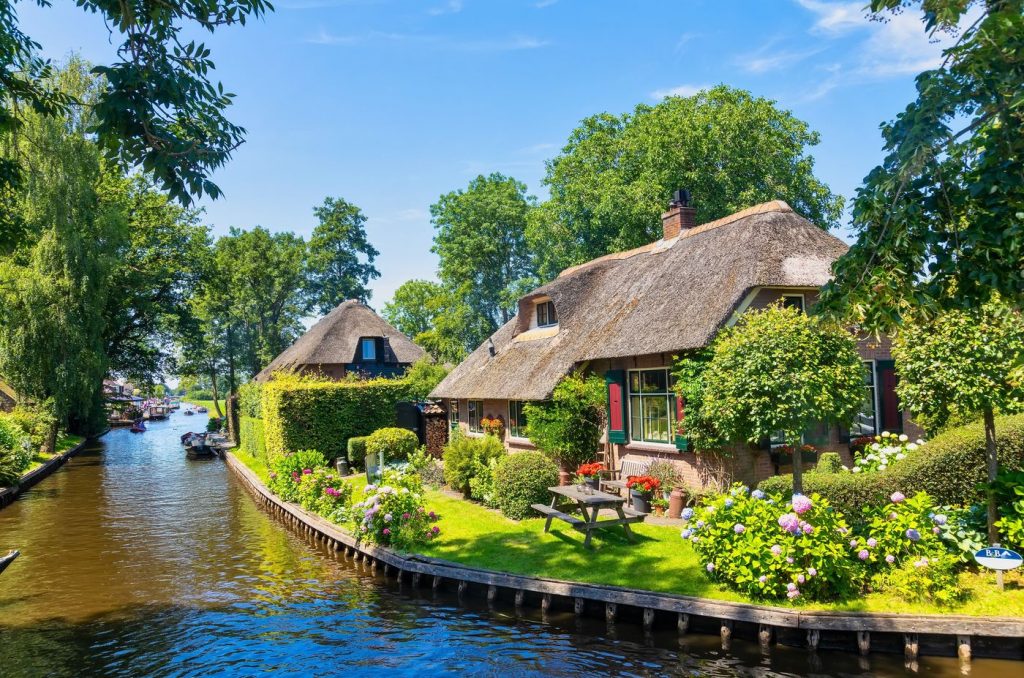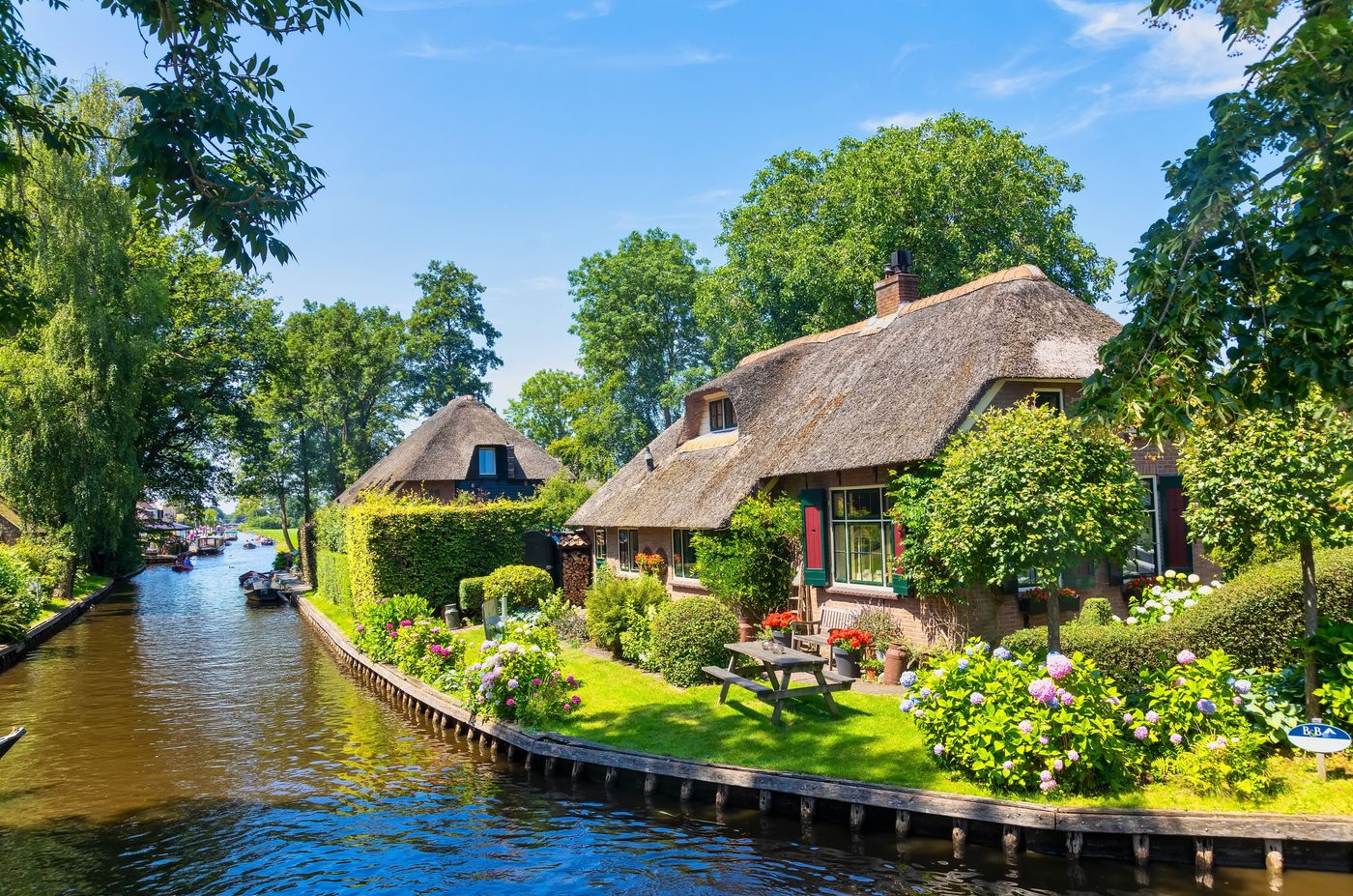 The beautiful village dates back to the 13th century with historians saying that it was given its name when a group of farmer-settlers stumbled upon a collection of wild goat horns. These goats were said to have perished during floods that occurred in the 1100s. Goat horn, which was once pronounced as Geytenhoren, was shortened to Giethoorn, which is what the town has been called ever since. Since the floods, water has always been a defining feature of the village and today, it's how most residents get around.
Why Visit Giethoorn?
This quaint little village has less than 3,000 residents, all of whom reside on private patches of land, or islands. There are roughly 180 bridges that make it easy to get around the village but many residents prefer to take boats.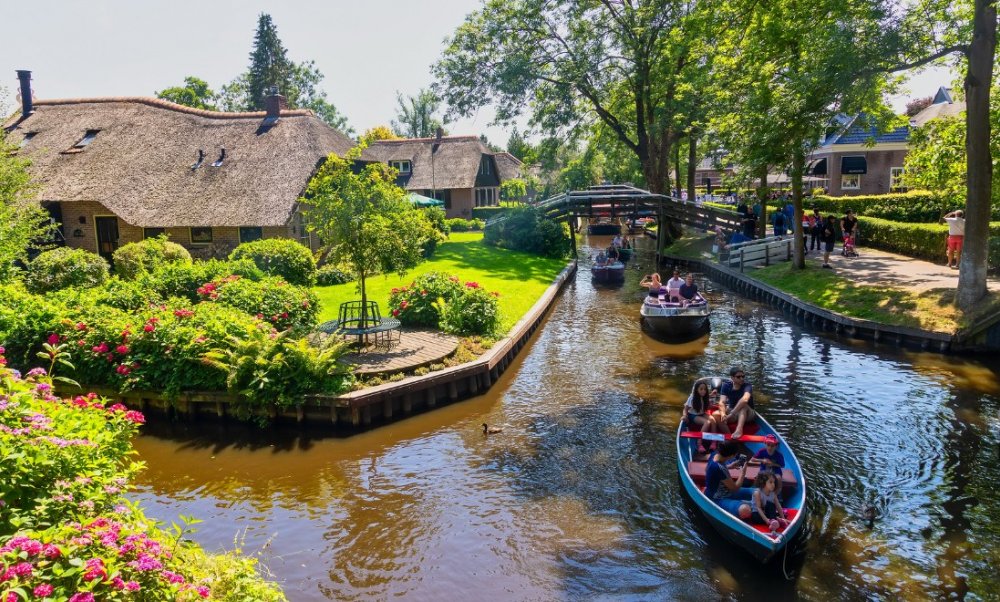 Giethoorn's sheer beauty is the perfect reason to visit this fairy-tale village, however, there is a lot to keep you busy too. From learning more about the history of the area and hiking to browsing art exhibitions and ice skating during the winter months, this is a truly special place to visit.
If you want to get to Giethoorn, you're going to need to fly into Amsterdam, which you may want to add to your trip anyway since you will be passing through. From there, you can either travel by bus, boat or train to this tiny village – the trip takes about 2 hours.
Once You're There
Take in the views of the canals and homes. The Binnenpad canal is one of the best places to take in all of the bridges and homes. If photography is your thing, head out early so that you can catch the sunrise – it's a view you won't soon forget. You can even head out close to sunset, which is just as beautiful but it might be slightly busier.
See the canals by boat. Naturally, you should definitely arrange to take a boat tour, which you can book here.
Learn about the history of the village. Museum "Het Olde Maat Uus", Museum de Oude Aarde and the Histomobil are all worth a visit and will give you great insights into the history of the area.
Explore one of the largest national parks. De Weerribben-Wieden National Park is the largest national park in the Netherlands and is home to a diverse range of insects and animals, including green hawker dragonflies, otters and large copper butterflies.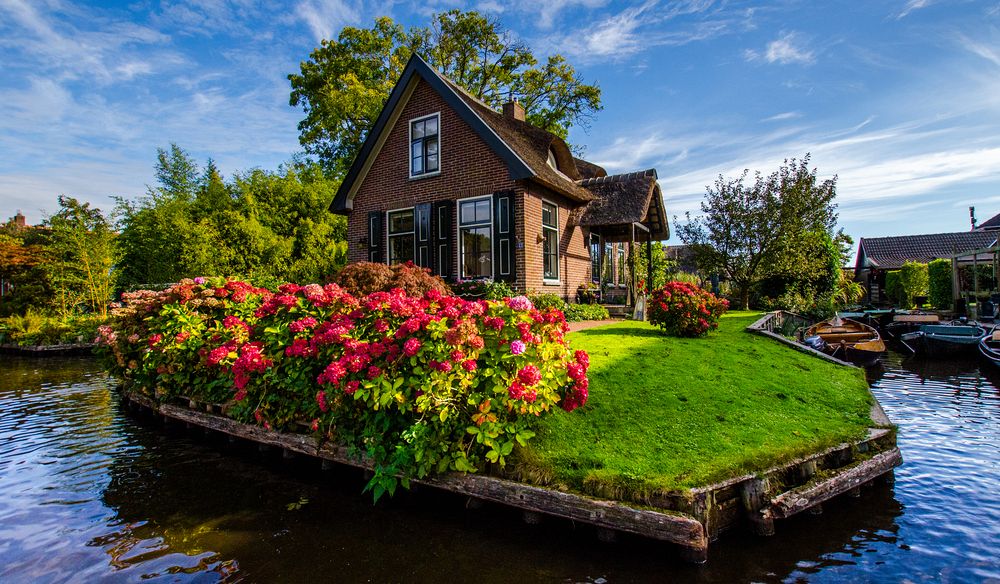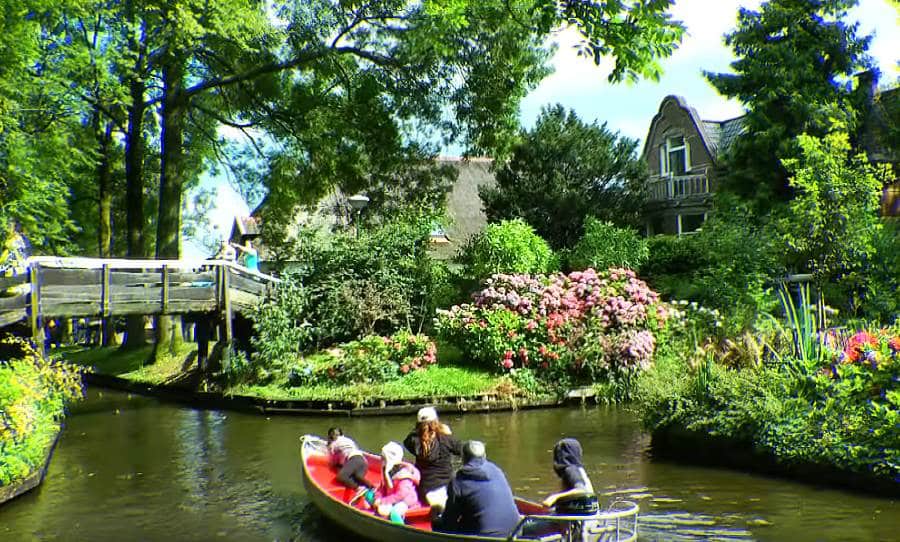 If you are heading to the Netherlands during your next vacation, take at least one day to visit Gieterhoorn, you'll be glad you did.
FAQs
Is it worth visiting Giethoorn?
Giethoorn is without a doubt, worth visiting. The charming waterway village atop Overijssel is fit for a postcard and looks like something out of a storybook. Aptly nicknamed "The Venice of the Netherlands", it's best viewed from the water. So, make sure you include a tour on an electric boat, canoe, or even a traditional boat.
Why is Giethoorn famous?
Giethoorn used to be a pedestrian precinct, but nowadays exceptions are made. It became locally famous, when Dutch filmmaker Bert Haanstra made his famous comedy Fanfare, shot there in 1958.
How deep is the water in Giethoorn?
The canals in Giethoorn are only about a meter deep. Giethoorn has survived over the centuries and is home to just under 3,000 people. Most of the homes in the town are situated on small, private islands and are only connected by over 100 wooden bridges which criss-cross across the landscape.
What is the best time to visit Giethoorn?
The best time to visit Giethoorn is between July and September, when the weather is pleasant enough for boat rides. But you can avoid the crowds and peak season by visiting in October – but you'll need to be prepared for the cold weather.
How do I get to Giethoorn?
By train. But you should know that there is no train station in Giethoorn. The nearest train station is Steenwijk, followed by Meppel. Depending on the period, trains stop in Steenwijk or Meppel two to four times an hour.