Wondering how can digital wallets enhance your travel adventures?
Picture this: you're at the airport, ready to embark on your dream vacation. Your suitcase is packed, your passport is in hand, and your excitement is through the roof. But then, you fumble through your wallet, trying to find the right card or paper ticket. Sound familiar?
In a world where technology is constantly changing the way we live, it's time for travel to catch up. That's where digital wallets come in, and they're here to make your journey smoother, simpler, and less stressful.
In this traveler's guide, we'll walk you through the world of digital wallets (and digital cards) – like what is a digital wallet and how does it work.

Don't worry if you're not tech-savvy; we'll keep things easy to understand, so you can make the most of this modern travel companion.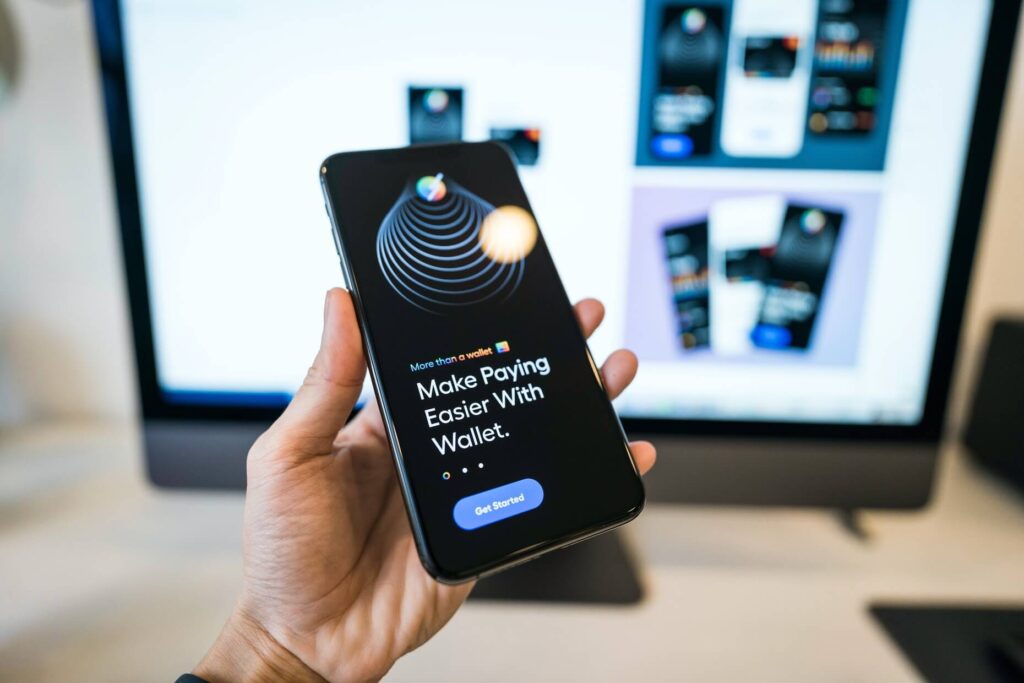 What Is a Digital Wallet?
In the context of modern travel, a digital wallet can make your journeys smoother and more convenient. But what are digital wallets?
Think of a digital wallet as a secure, electronic version of the traditional leather wallet you carry in your pocket or purse. But instead of being filled with physical bank cards, cash, coins, and receipts . . . Digital wallets live on your smartphone or mobile device and keep payment info, passwords, and more so you don't need to shop with your physical bank cards.

You can add your credit card, debit card, or bank details and use your device for easy payments. It's like having a virtual vault in your pocket that securely stores digital files.
Digital wallets help you easily keep your travel essentials (and your day-to-day essentials) at your fingertips, neatly organized in one place.
Digital wallets can also store:
Gift cards
Membership cards
Loyalty cards
Coupons
Event tickets
Plane and transit tickets
Hotel reservations
Driver's licenses
Identification cards
Car keys
How a Digital Wallet Works
Now that we have a clear picture of what a digital wallet is and what it can do, let's figure out how to use digital wallets and how it all works.
Don't worry; we'll keep it simple and easy to understand.
The current technologies used by mobile devices and digital wallet, include:
NFC (Near Field Communication): Many smartphones are equipped with NFC technology, which allows them to communicate wirelessly with point-of-sale terminals, ticket scanners, and other devices. When you tap your phone near an NFC-enabled reader, it securely transmits the information needed for a transaction.
QR Codes: Some digital wallets use QR codes, those square barcodes you've probably seen before. You scan these codes with your phone's camera to complete transactions or access information.
Encryption: Security is a top priority for digital wallets. They use powerful encryption technology to protect your data.
Biometric Verification: Your smartphone's biometric features, like fingerprints recognition or facial recognition, add an extra layer of security. This means only you can access your digital wallet's contents.
Let's break it down a bit more.
When you use your digital wallet to pay for something, for instance, here's what happens:
Choose Your Card: You select the card you want to use for your purchase, whether it's a credit card, debit card, or a digital version of your loyalty card.
Authentication: Your digital wallet verifies your identity, often using a fingerprint or facial recognition. This step ensures that you're the rightful owner.
Transaction Time: When you're ready to pay or present a digital ticket, your smartphone communicates with the payment terminal using NFC or QR codes.
Secure Transmission: Your payment information is sent securely, just like a secret code. It's unreadable to anyone trying to intercept it.
Approval: The transaction is completed, and you'll often get a confirmation on your screen. It's just like handing over cash, but it's all digital.
That's it!
Your digital wallet handles the technical stuff behind the scenes so you can focus on enjoying your travel experiences. It's all about simplicity, security, and making your journeys more delightful.
Now, let's explore the different types of digital wallets you can choose from for your travels.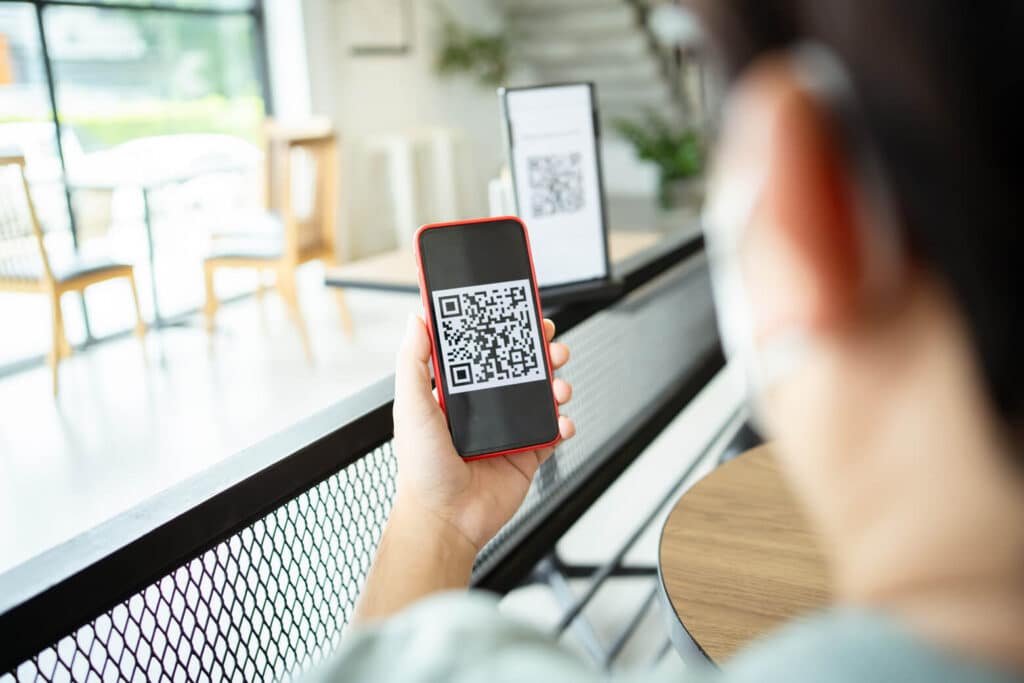 Types of Digital Wallets
When it comes to digital wallet apps, you've got choices – just like picking the perfect destination for your next adventure.
Here are some of the most well-known types of digital wallets:
These are widely considered the best digital wallet apps.
While they each come with their own unique features, they all serve the same purpose: making your travel easier and more enjoyable. You can choose the one that suits your needs and preferences best, just like you would choose the right travel gear for your journey.

How to Pick a Digital Wallet
Choosing the right digital wallet for your travels is a bit like selecting the perfect destination.
Let's make it simple and easy to decide.
Here are some key factors to consider:
Compatibility: Make sure the digital wallet works with your smartphone, as not all are available on every type of device. Check if it's compatible with your phone's operating system, like Android or iOS.
Accepted Everywhere: Look for a digital wallet that's widely accepted, especially in the places you plan to visit. Popular ones like Apple Pay and Google Wallet are often good choices.
Security: Your safety matters. Pick a wallet that offers robust security features, like biometric authentication, encryption, and the ability to remotely lock your wallet if it's lost.
Ease of Use: A user-friendly interface is essential, especially when you're on the go. You don't want to struggle with a complicated app while trying to catch your flight or pay for a meal.
Additional Features: Some digital wallets offer handy extras, such as budget tracking, currency conversion, or even recommendations for local places. Consider what additional features matter most to you.
Customer Support: Check if the wallet offers reliable customer support. You may need assistance while traveling, and it's good to know help is just a message or call away.
Cost: Some digital wallets are free, while others may charge for certain features or transactions. Be clear on the costs and any potential fees.
By keeping these factors in mind, you can choose a digital wallet that makes your travel experiences more convenient and enjoyable. Just like packing the right gear for your adventure, picking the right digital wallet is all about making your journey the best it can be.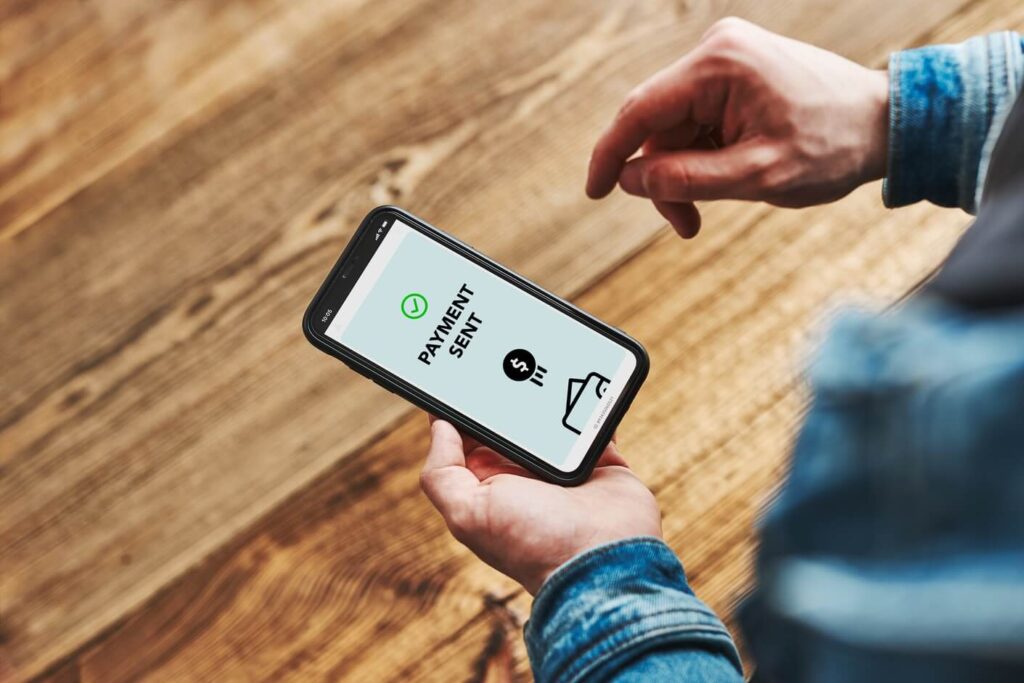 Pros and Cons of Digital Wallets
When it comes to digital wallets for travel, there are some upsides and a few downsides.
Let's break it down for you:
Pros:
Convenience: Travel lighter with your essentials on your phone.
Security: Extra layers of protection keep your info safe.
Quick Payments: Speedy transactions, no more fumbling for cash.
Organized Travel: All your travel documents in one place.
Budget Tracking: Some wallets help you manage your expenses.
Local Insights: Get tips on nearby places to explore.
Cons:
Tech Reliance: You need a working smartphone and battery.
Acceptance: Not all places may accept digital payments.
Setup Time: Setting up a wallet might take a little time.
Costs: Some features or transactions could have fees.
Data Connection: Need internet access for some functions.
Security Concerns: While rare, there's always a small risk.
In the end, digital wallets can make your travels smoother, but it's essential to be aware of the potential drawbacks so you can make an informed choice. Just like planning your itinerary, knowing the pros and cons helps you have the best travel experience possible.
Are Digital Wallets Safe?
Yes, digital wallets are designed with strong security features to keep your information safe.
Is There An Age Requirement for Using a Digital Wallet?
The age requirement can vary, but most digital wallets are available to individuals 18 and older.
What Is a Digital Wallet Example?
Popular digital wallets include Apple Pay, Google Wallet, and PayPal.
Is PayPal a Digital Wallet?
Yes, PayPal is a digital wallet, often used for online payments and in some stores.
How to Use Digital Wallets at ATMs?
While not common, some banks and financial institutions are starting to integrate digital wallet functionality into their ATMs, meaning you can withdraw cash using your digital card stored on your digital wallet. These features may vary depending on your bank and the ATM you are using.

To use a digital wallet at an ATM (if supported by your bank):
Open your digital wallet app on your mobile device.
Go to the ATM and select the cardless cash or mobile wallet withdrawal option.
Scan the QR code or enter the one-time code provided by your digital wallet app.
Follow the prompts on the ATM screen to complete the transaction and withdraw the desired amount of cash.
Always check with your financial provider to find out if they support this.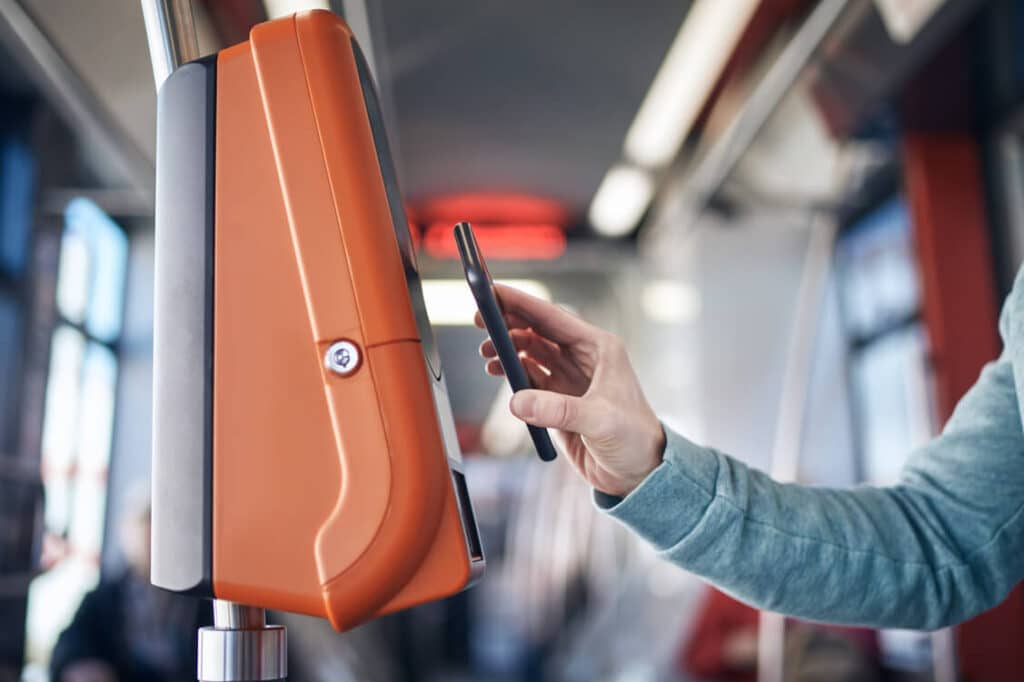 Do I Need a Digital Wallet?
You don't need one, but it can simplify and enhance your travel and payment experiences. It's a choice that depends on your preferences and needs.
How Can Digital Wallets Benefit Travelers?
Simplified Payments: Pay for meals, tickets, and more with your phone, reducing the need for cash.
Paperless Travel: Store boarding passes and tickets in one place, making travel less cluttered.
Secure Transactions: Extra layers of security protect your financial information.
Quick Access: Find what you need easily, even on the go.
Currency Conversion: Some wallets help you convert money when traveling abroad.
Emergency Backup: Remote locking feature adds peace of mind if your phone is lost or stolen.
What Else Can Digital Wallets Do?
Besides simplifying the way you manage payments and travel documents, digital wallets are versatile tools.
Here are a few ways they can enhance your travel experience:
Boarding Passes and Tickets: No more fumbling through paper tickets or worrying about printing boarding passes. With a digital wallet, your flight tickets, event passes, and train tickets can be stored and accessed with a simple tap on your phone.
Hotel Key Cards: Many hotels now offer the option to use your digital wallet as your room key. It's a convenient way to check-in, unlock your door, and relax in your room faster.
Currency Conversion: When you're in a foreign country, your digital wallet can often help you convert your money into the local currency at competitive exchange rates. Say goodbye to the hassle of finding a currency exchange booth.
Expense Tracking: Keep a closer eye on your travel budget with digital wallets that track your spending. This way, you'll know exactly where your money is going and can stay on top of your finances.
Local Recommendations: Some digital wallets offer insights into nearby restaurants, attractions, and services. It's like having a travel guide right in your pocket.
Emergency Assistance: Should your wallet or important documents ever get lost or stolen, many digital wallets have features for remotely locking your cards or providing access to backup information. It's an extra layer of security for peace of mind.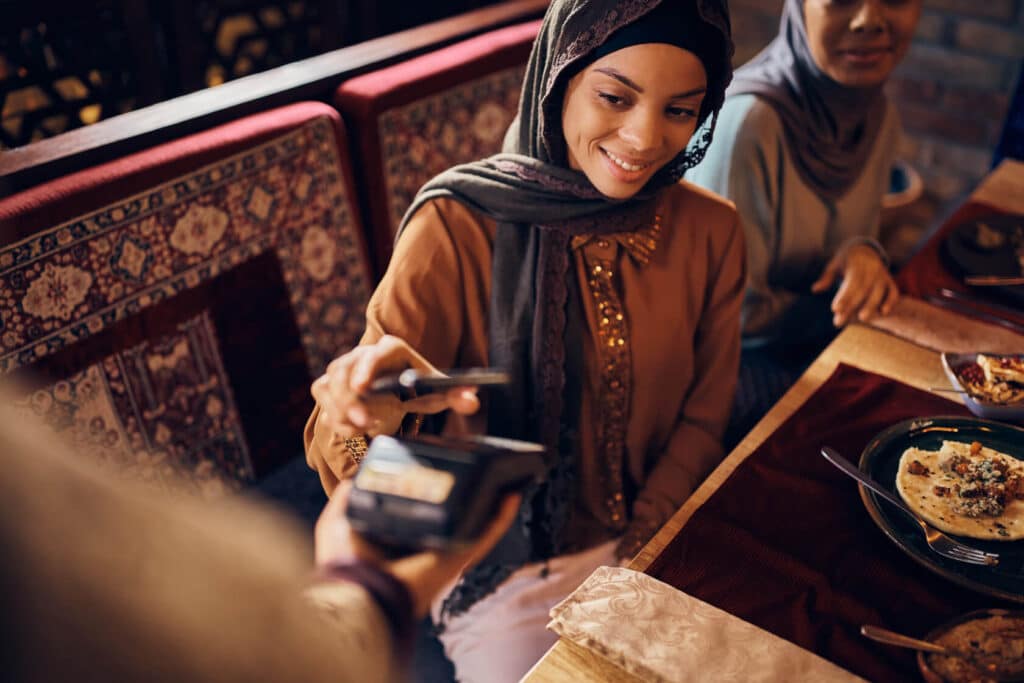 What Are Some Must-Have Digital Cards For Travelers?
Boarding Pass: Keep your flight information handy for a smooth start to your journey.
Hotel Reservations: Store your room booking details, making check-in a breeze.
Loyalty Cards: Don't miss out on rewards from your favourite airlines or hotels.
Local Transit Card: Pay for buses, trams, and trains with ease in many cities.
ID and Passport: Store digital copies of your ID and passport as backup.
Emergency Backup Card: Link to a backup payment method, just in case.
Insurance Policy: Keep your travel insurance policy (and all the important information like assistance company details) in one secure place.
The Air Doctor App: Have seamless access to the Air Doctor app for instant, quality medical care abroad (anywhere, anytime).  
Why the Air Doctor Digital Card is a Must-Have for Travelers?
Every minute, someone in the world is using Air Doctor to access quality medical care during their travels. If you've ever needed to find a doctor in a foreign country, you know it's tricky.
So, add the digital card to your wallet now, and have instant, convenient access to the Air Doctor service.
The Air Doctor app helps travelers, expats, and digital nomads find quality medical care, anywhere, anytime.
How Air Doctor Gives Travelers Peace of Mind:
Access 20,000 multi-lingual doctors and specialists in just a few taps.
Global medical network – active in 75 countries.
Book a clinic, at-home (hotel), or video consultations (within a few minutes).
Get valid, local prescriptions.
Access 24/7 multi-lingual customer support.
Partnered with leading insurers worldwide to offer a cashless experience (with no-out-of-pocket expenses).
An easy-to-use app offering a fully digital solution.
It's not just a digital card.
It's a travel essential.