A honeymoon marks the first of many adventures you and your loved one will take as a married couple. When deciding on your honeymoon destination, you need to pick a place that offers plenty of opportunities for shared enjoyment. From far-flung romantic islands in Greece to satisfy any sunset lover to untamed landscapes in the African wild that promise endless ventures. Here are the best honeymoon destinations in 2021 and beyond.
The Best Honeymoon Destinations to Consider as a Couple
Peru, South America
A classic bucket list trip and the perfect honeymoon spot for the adventure enthusiast couple. You could spend your first few days of marital bliss trailing along the Inca Trail to the mystical Machu Picchu. But you and your sweetheart can also experience the Sacred Valley in style. Glide through the Andes on Belmond's incredible Andean Explorer train, South America's first luxury sleeper that rumbles across the Andean plains. If you are looking to embark on a journey of soul-searching in a vibrant, time-honored land, then a Peruvian honeymoon will satiate all your cravings.
When To Go: Visit in the dry season from May to October to ensure there's no rain on your "honeymoon parade". Note: Peak tourist season falls in the months of June, July and August, so avoid these months to skip the crowds.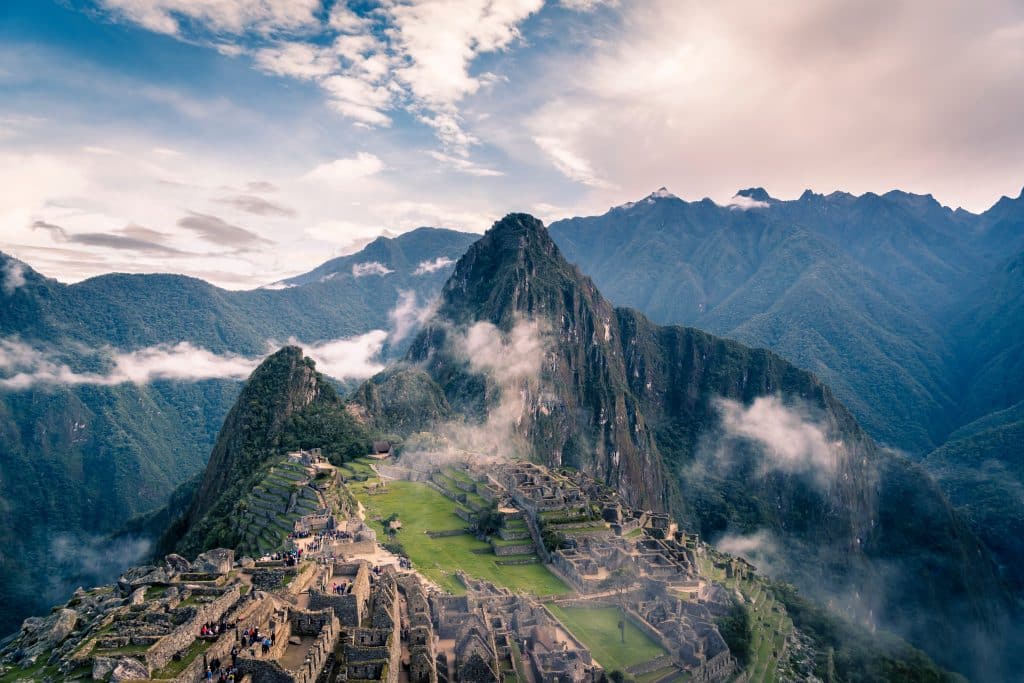 Costa Rica, North America
The "rich coast" is beloved for its lush rainforests, tropical coastlines, and multi-colored wildlife. Costa Rica promises lovers grand adventures in its beautiful untamed landscapes. Newlyweds can indulge in an exclusive honeymoon experience on the Peninsula Papagayo. Only two hotels and a handful of villas are situated on a stunning private stretch of 1,400 acres along the Pacific coastline. Your own personal corner of Costa Rican paradise: eight miles of sea-cliff scenery, 21 powder-soft beaches, and 600 square miles of protected rainforest and mangroves to explore – Costa Rica is a honeymoon destination after your own heart!
When To Go: Dry season falls in the months of January and February, which pretty much guarantee perfect beach weather.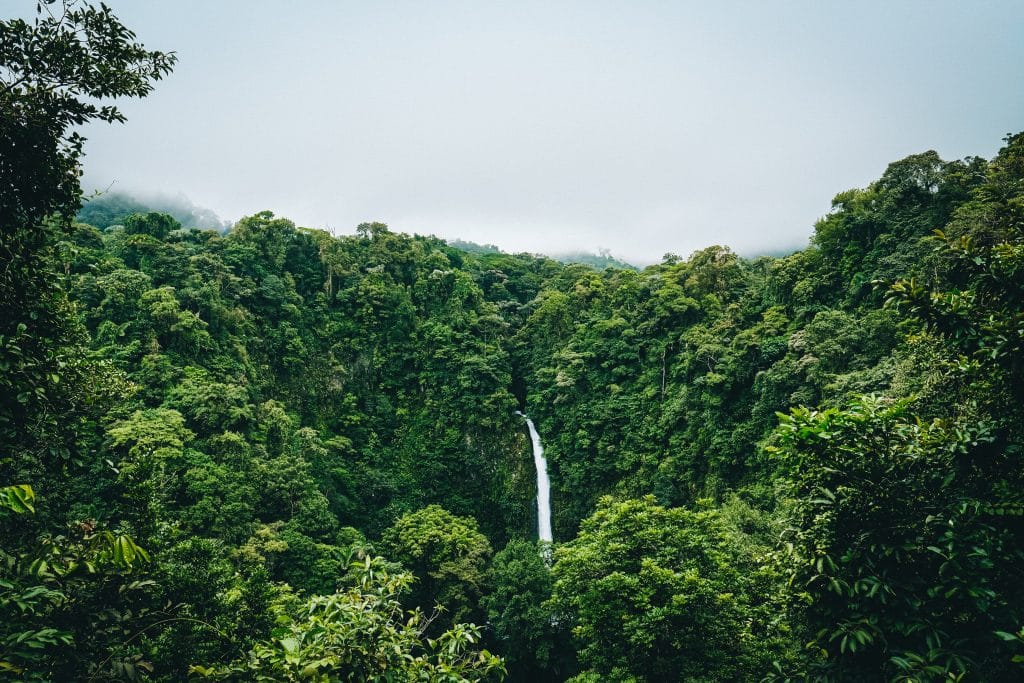 Santorini, Greece
Greece and the Greek Islands are steeped in astonishing beauty, rich history, and mythology, not to mention the brilliant display of white and blue. The perfect destination for the hopeless romantics among honeymoon travelers. But Santorini is almost tailor-made for newlyweds. Honeymooners can laze on warm, sunbaked beaches, indulge in decadent Greek food, and explore ancient ruins like Akrotiri and Thira. Not to mention the dazzling sunsets that paint villages in various shades of pink and gold. From island wine-tasting to catamaran-cruising, Santorini is a classic honeymoon spot.
When To Go: It's best to visit in spring or early summer so you can enjoy the sunshine without too many crowds.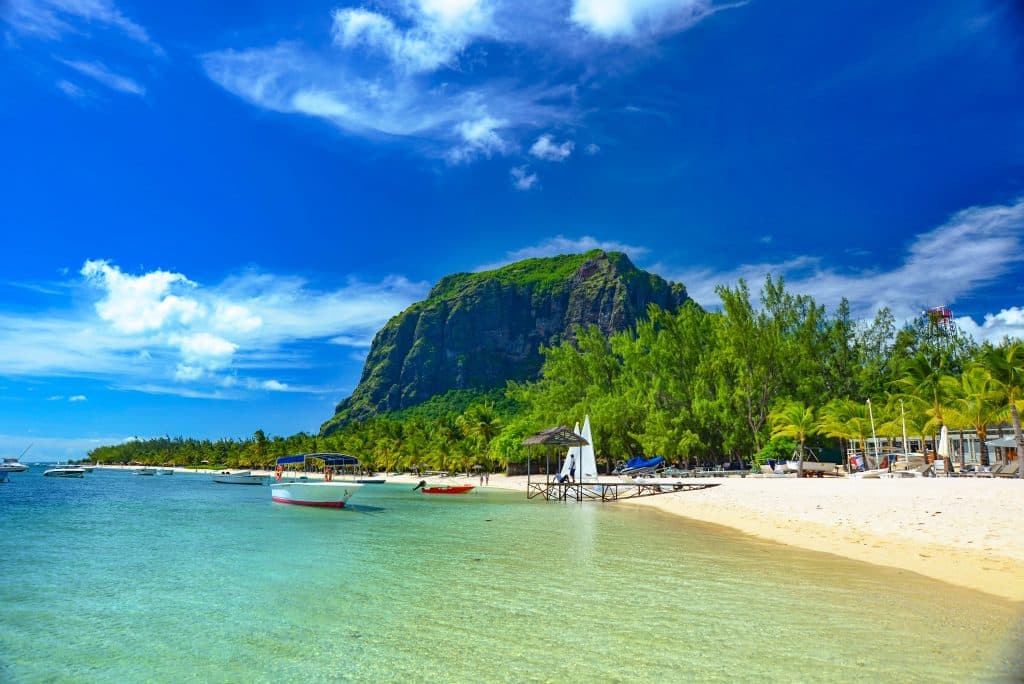 Mauritius
The Indian Ocean paradise for the water-babies of the honeymooners, there's no chance of boredom in Mauritius! The island nation is famed for its pristine beaches, magnificent lagoons, and vibrant reefs. If you and your other half enjoy watersport adventures, then the spice island is the best honeymoon destination for you. Magnificent Mauritius also offers the chance to explore its incredible national parks where tropical rainforests soar into expansive mountainous regions. While accommodation does lend itself towards the luxe-seeking honeymoon traveler, there are options for a more under-the-radar laid-back stay. Either way, you can easily be sipping a cocktail under swaying palm trees.
When To Go: Visit Mauritius between June and September for a warm winter when temperatures average around 20 degrees Celsius. Perfect for a post-summer wedding de-stress.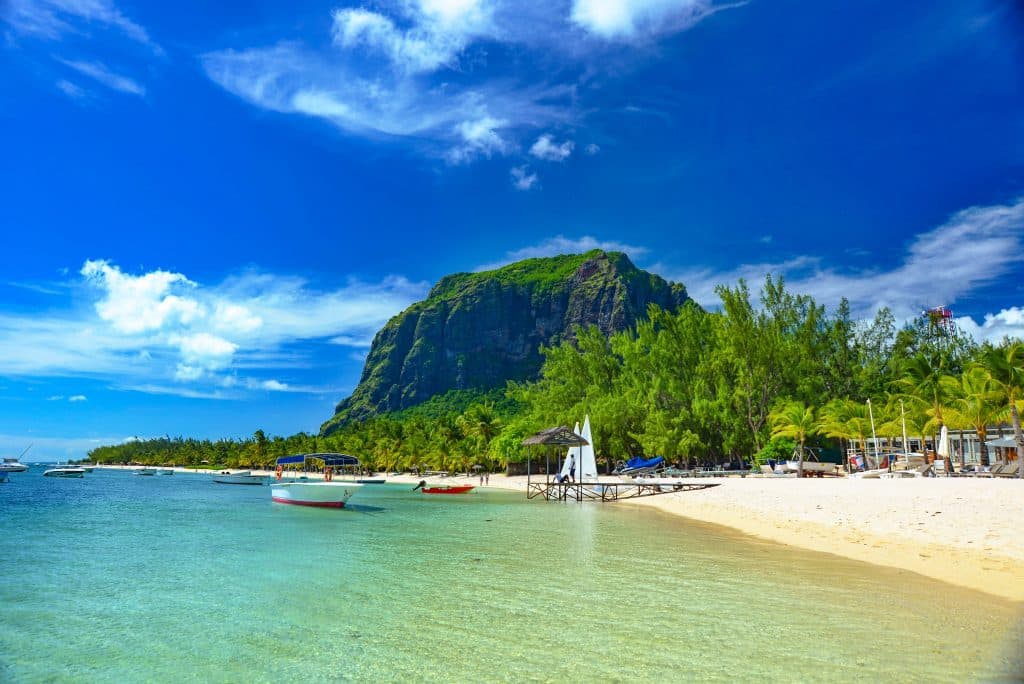 Namibia, Africa
For the honeymoon traveler searching for the next adventure after matrimony, Namibia is the perfect honeymoon idea. Offering 300 days of sunshine a year, incredible wildlife, and immeasurable stretches of wind-shaped sand dunes – Namibia's charm lies in its untamed expanse. If you enjoy wide-open spaces, untouched natural beauty, and seclusion, then this is the honeymoon destination for you. Spend your days experiencing the best of Africa's wildlife with safaris set in the astonishing landscape of the Namib desert, and return to your lodgings for sundowners as the sun sets ablaze to the sand.
When To Go: It's prime game-viewing time from June to October but pack for colder temps in the evening.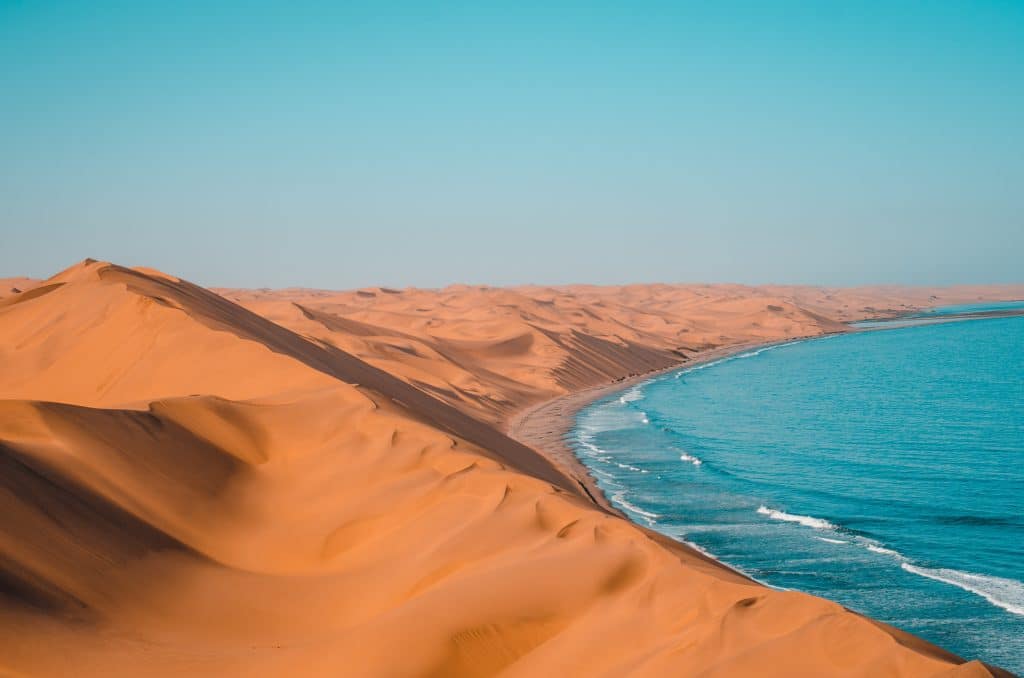 Vienna, Austria
The Austrian capital is the best honeymoon spot for the urbanites seeking a cultural thrill. Neoclassical palaces and Renaissance-style cafés line tree-top canopied boulevards – the ultimate setting for hand-in-hand strolling and stealing kisses in courtyards that inspired Shakespearean plays. You and your lover can spend your days flitting from one art gallery to the next and your evenings filling seats at the opera houses and ballets. Wine connoisseurs can delight in the city's urban vineyards, where the wine is delicious, and the views stretch across Gothic cathedrals and stately residences.
When To Go: Visit Vienna in September to enjoy the warm temperatures in the 20s and to sample the wine harvest.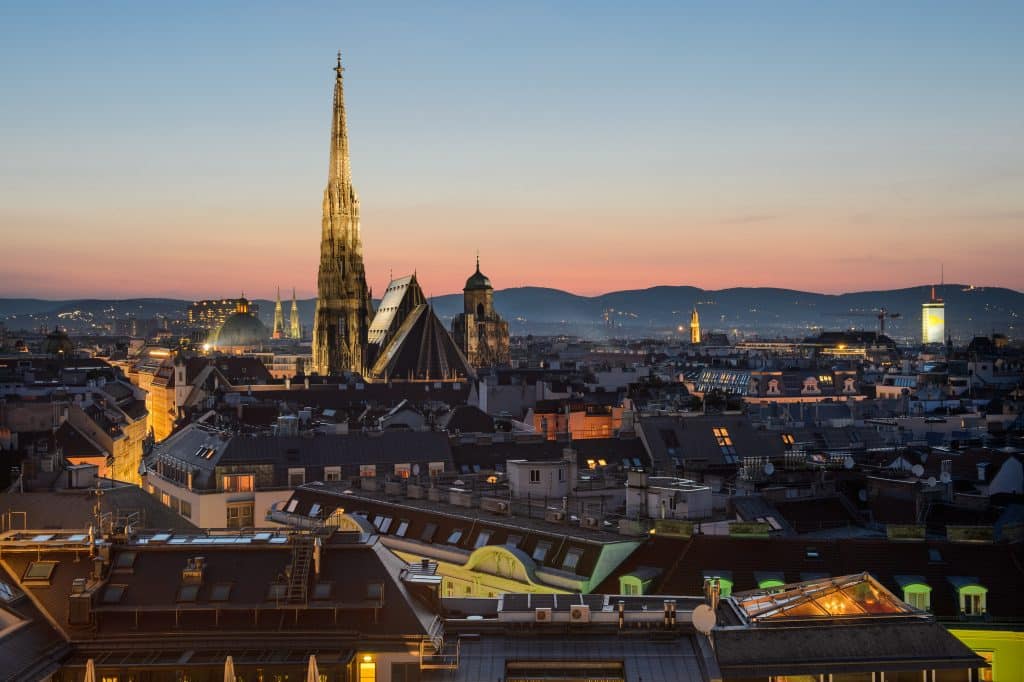 Finland
If you prefer a cozier setting for your dream honeymoon spot, where you and your beloved can cuddle up near a fire, then the Finnish Lapland is perfect for a romantic winter-weather adventure! The region offers endless luxe options to bask in the celestial glow of the Northern Lights – without having to leave the bed! The Kakslauttanen resort offers honeymooners the chance to live out their best Finn dream – with Aurora spotting opportunities from a glass igloo and log cabins with private hot tubs; it's the perfect setting to get steamy in the chilly forest region. Crackling fires, bottles of bubbly, and ethereal displays of Northern Lights – yes, please!
When To Go: Autumn and springtime are the busiest seasons for Northern Lights activity in Finnish Lapland. Skip the Christmas crowds by visiting before and after wintertime when you're still guaranteed snowfall! The clearest skies happen in March.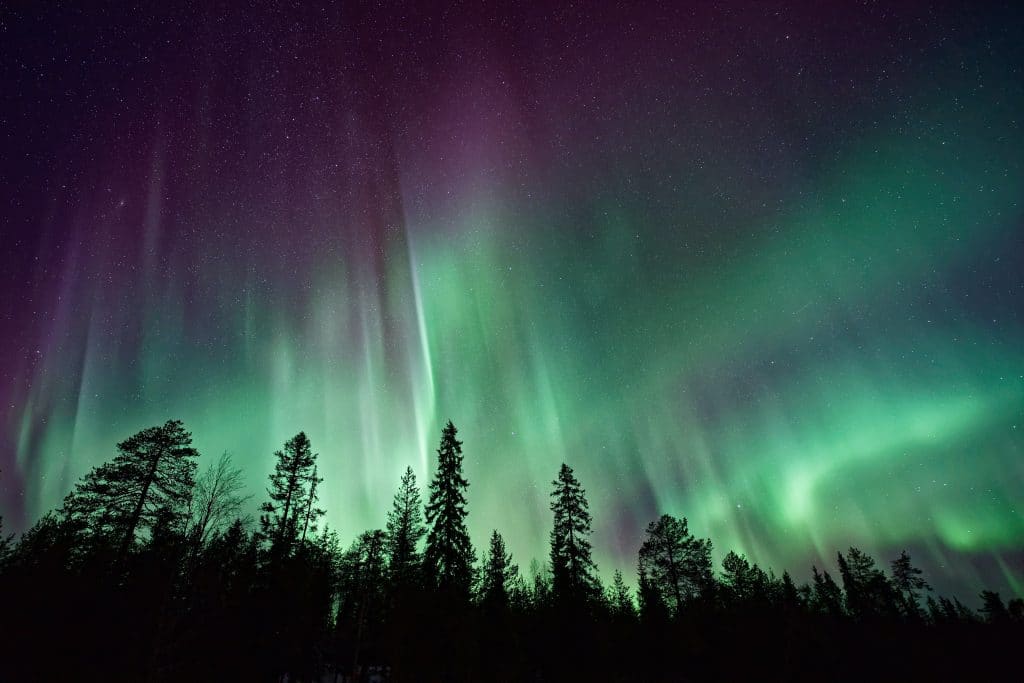 Hawaii, North America
When it comes to honeymoon spots, the Big Island has it all! Both the chill-seekers and thrill-seekers can delight in Hawaii's charm – enjoy the best of both worlds with a honeymoon filled with relaxation and adventure. You could be taking it easy on palm-dotted, sugary beaches one day and be hiking up to secluded waterfall spots with spectacular views the next! You can even catch a glimpse of craters and active volcanoes at Hawai'i Volcanoes National Park. Hawaii is the ultimate honeymoon place for beach-lazing and adventure-chasing with legendary surfing opportunities, breathtaking mountain views, and technicolor coral reefs.
When To Go: While Hawaii is a great destination to visit any time of the year, the best weather opportunities fall during April, May, September, and October.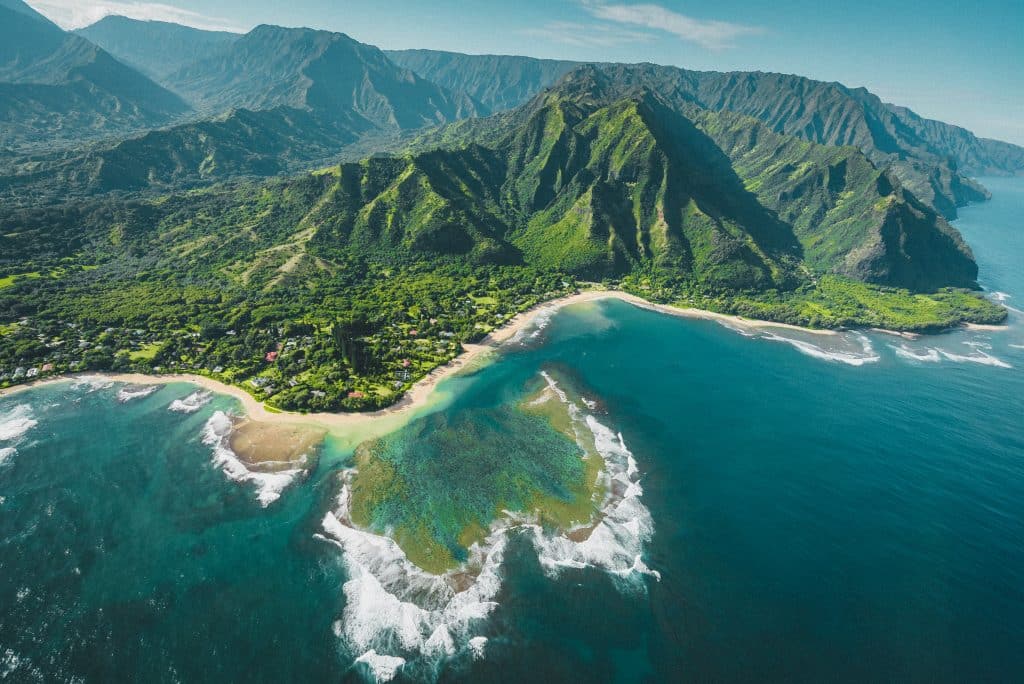 Cape Town, South Africa
Another great honeymoon destination, if you can't decide on what kind of honeymoon to take, is Cape Town. The Mother City has got you covered! With glamorous beaches, big-city buzz, wild landscapes, and immediate access to wine country and some of the world's best safaris. Accommodation choices also offer something for every kind of newlywed couple – from uber-stylish and private rentals in the ever-trendy Camps Bay to unpretentious guesthouses in quieter regions. No matter where you decide to stay, you'll always be a stone's throw away from unparalleled mountainous views.
When To Go: The best times to visit Cape Town are from March to May and from September to November. These shoulder seasons offer enviable weather, fewer crowds, and better prices.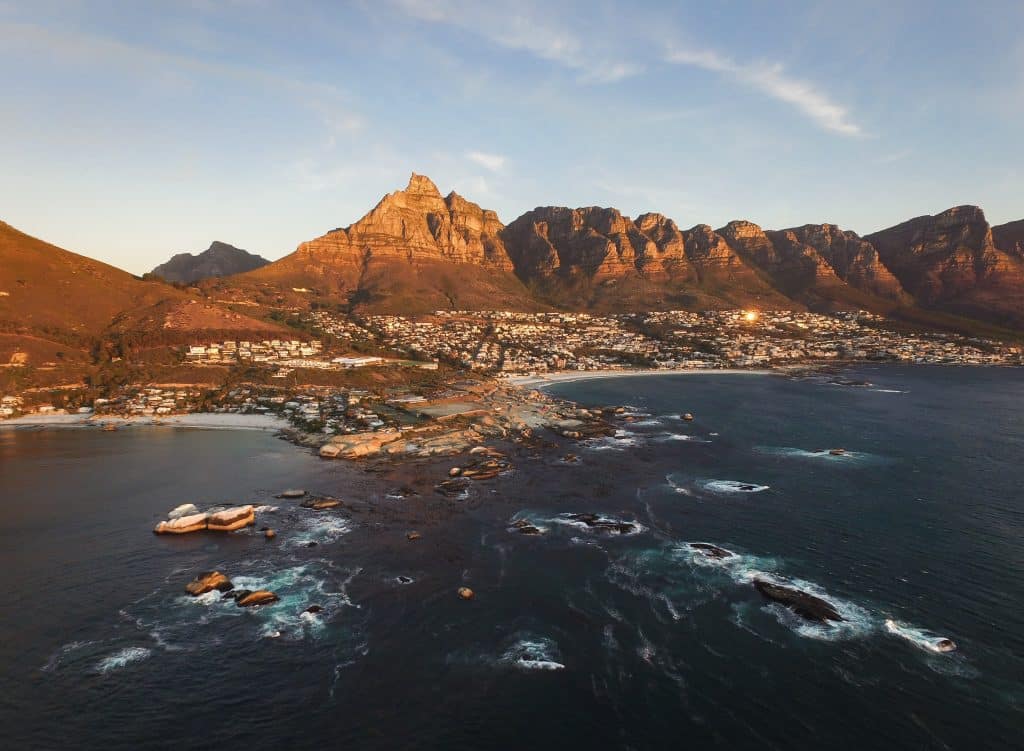 Tips For Honeymoon Travel During COVID-19
The pandemic has forced "corona couples" to confront the pandemic on every aspect of wedding planning, including the honeymoon. Here are some tips for honeymoon travel during the COVID-19 era:
Expect the unexpected – travel plans could change at a moment's notice. Make sure to check cancellation policies for any bookings you make.
Consider postponing your honeymoon till a later date – travel arrangements may be more certain in the future. You could use this time to save up for a more lavish honeymoon trip.
Consider a domestic honeymoon destination over an international one.
Even better – pick a honeymoon spot that's within a driveable distance – a road trip honeymoon to an off-the-grid outdoor location allows for plenty of one-on-one time.
Opt for a simpler itinerary – instead of destination hopping, stay in one place and really soak up everything that the place offers.
Make sure to check that the accommodation has strict COVID protocols in place.
Honeymooning during a global pandemic can still be romantic, as long as you plan in advance and do your homework.