Updated: 10 August 2022
No matter the country, there's bound to be a celebration or festival to enjoy. Festivals are one of the best ways to experience the unique culture, food, and music that a destination has to offer, and there are so many to choose from.
If you're on a mission to attend the best festivals in the world, here are 15 you can't miss.
Where to Find the Best Festivals in the World
1.Holi
Where: Mumbai, India
When: March
Color and unity are what the Holi festival celebrations are all about. During this two-day festival, people throw colors and celebrate everything that unifies them. This is a sight unlike anything you've ever seen and the joy is contagious. While the festivities are quite mild in the mornings, by the afternoon, everyone is involved and dancing to music. Once the street festivities are done, most people continue the celebrations at home.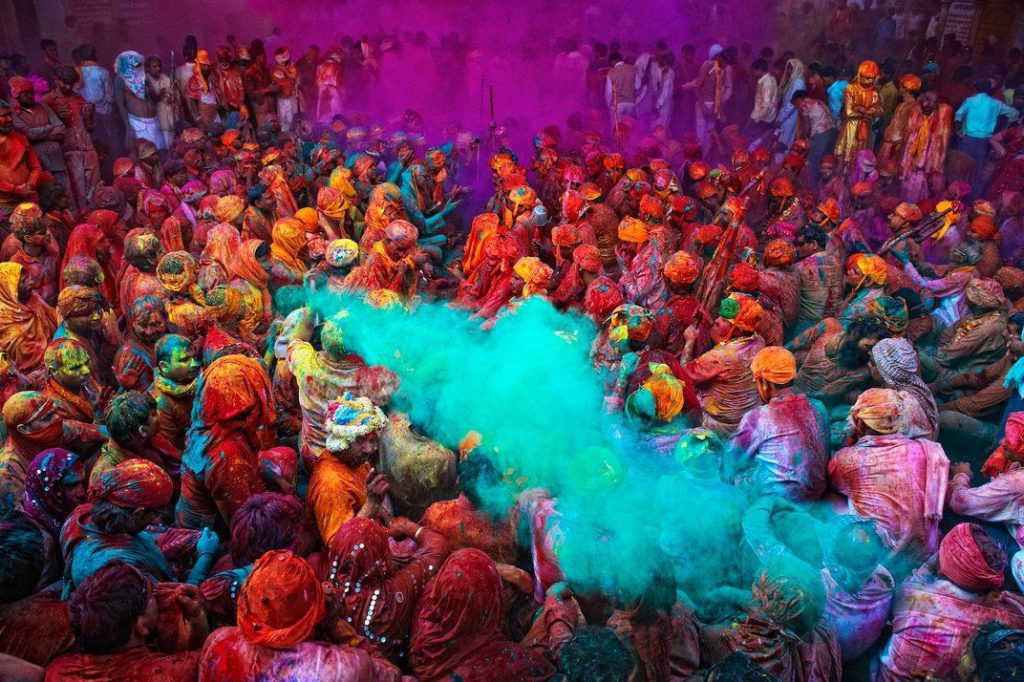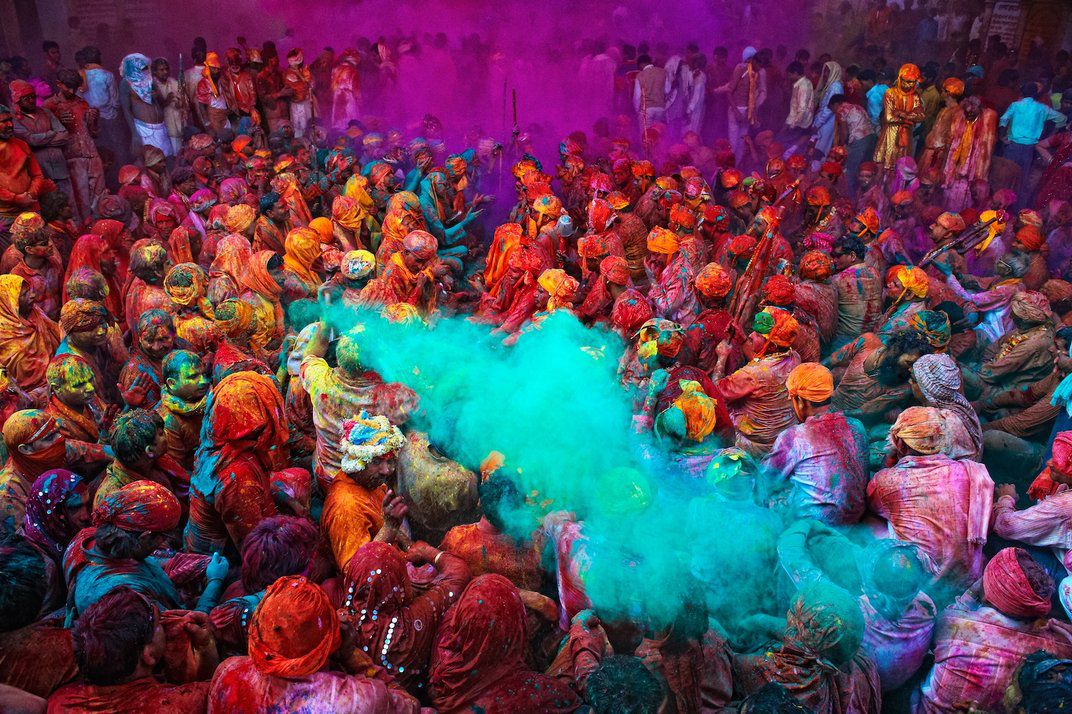 2. Carnivale Di Venezia
Where: Venice, Italy
When: February
Spend time wandering around the ancient streets of Venice, which is packed with people in 18th century costumes during this annual festival. Along with feeling like you've stepped through a time portal, there are several areas that offer great parties during this time, including Cannaregio and Dorsoduro.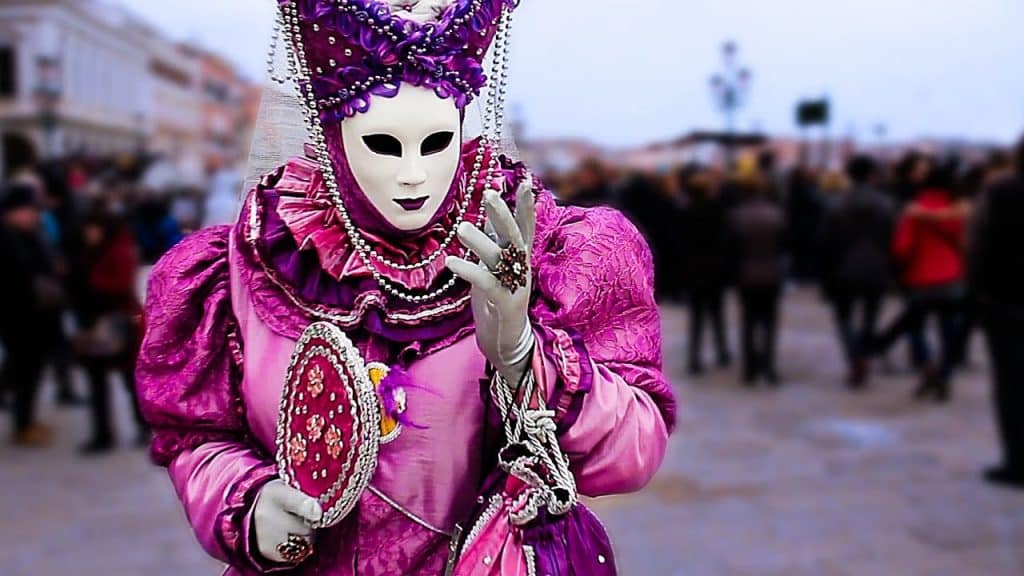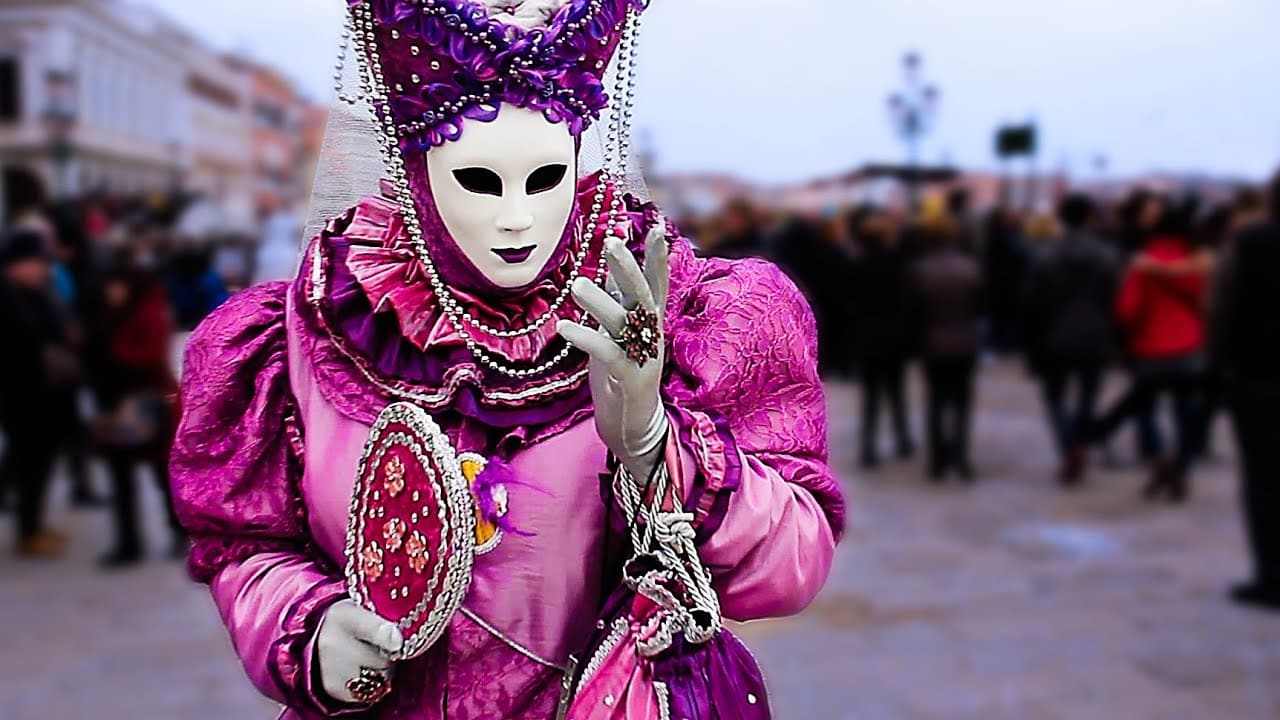 3. Swedish Midsummer
Where: Stockholm, Sweden
When: June
Every year, the Swedes host a three-day Midsummer celebration that includes picking flowers, creating wreaths, dancing and eating, all the while enjoying the longest day of the year. Most celebrations start in the afternoon and run through to midnight. While Stockholm is the best place to experience this celebration, most of the other cities in Sweden celebrate it in parks too.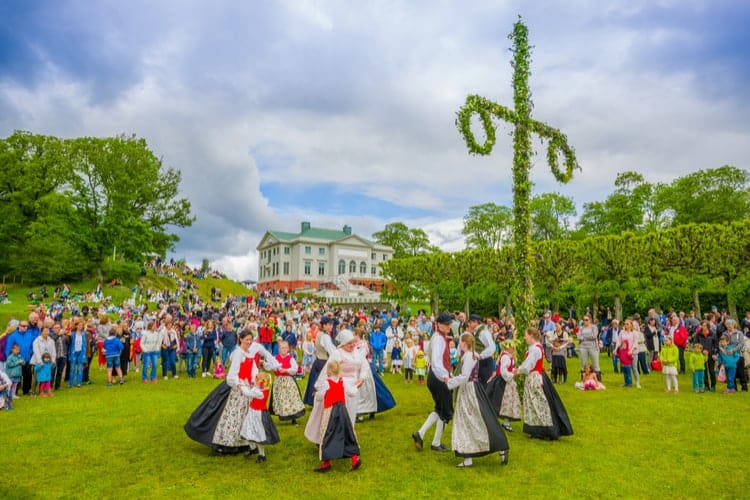 4. Mardi Gras
Where: New Orleans, USA
When: February
Also known as Fat Tuesday, Mardi Gras is one of the best festivals in the world, if only for the fact that it's one BIG party. While it's celebrated by Christians globally, New Orleans has become almost synonymous with this festival – dating back to 1857. Festivities include lively parades of floats and masked, costumed partygoers dressed in purple, green, and gold (symbolizing justice, faith, and power, respectively).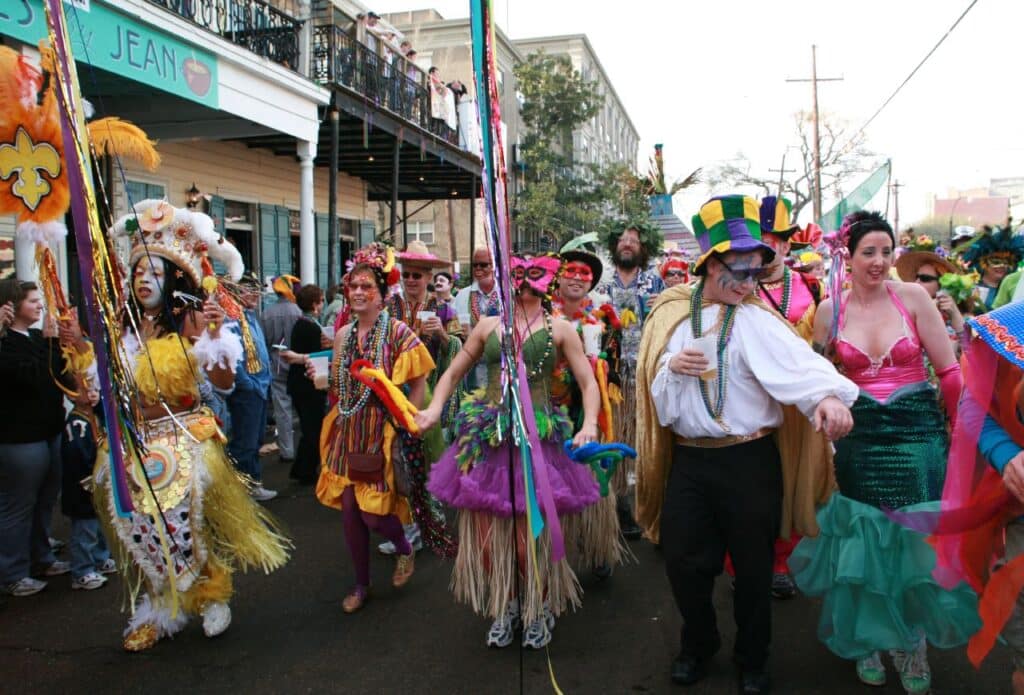 5. Snowbombing
Where: Mayrhofen, Austria
When: April
If you're game for a good party, Snowbombing is one of the biggest celebrations that take place in Austria every year. While the festival is centered around snow sports, the music festival is one of the highlights. Enjoy the snowboarding competitions and tricks by the pros during the day and watch an array of music acts by night. You won't have a better experience on snow.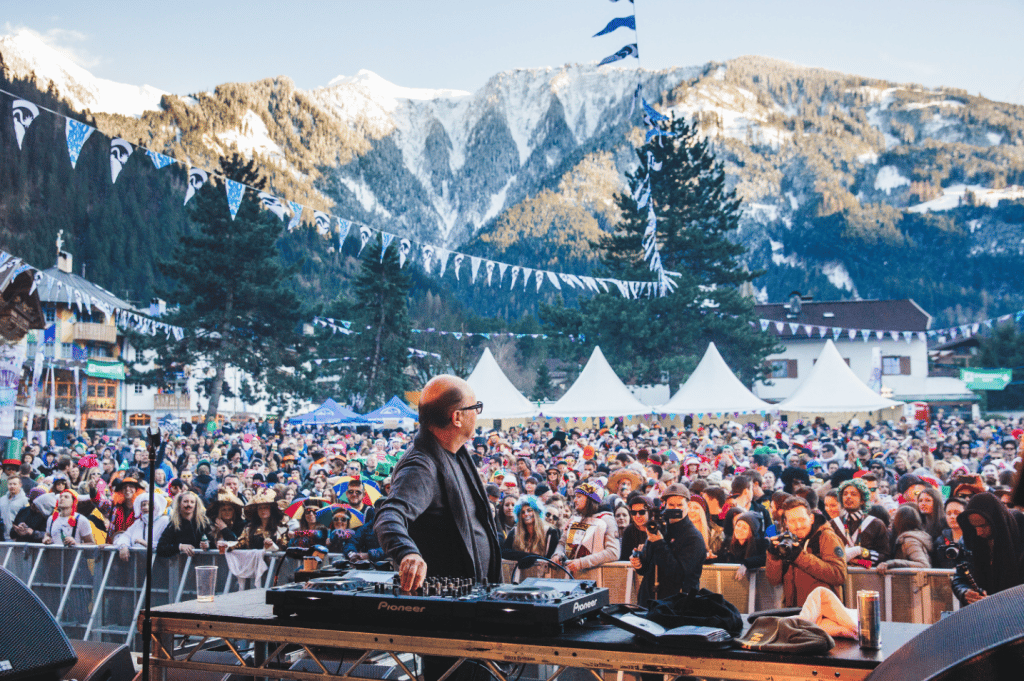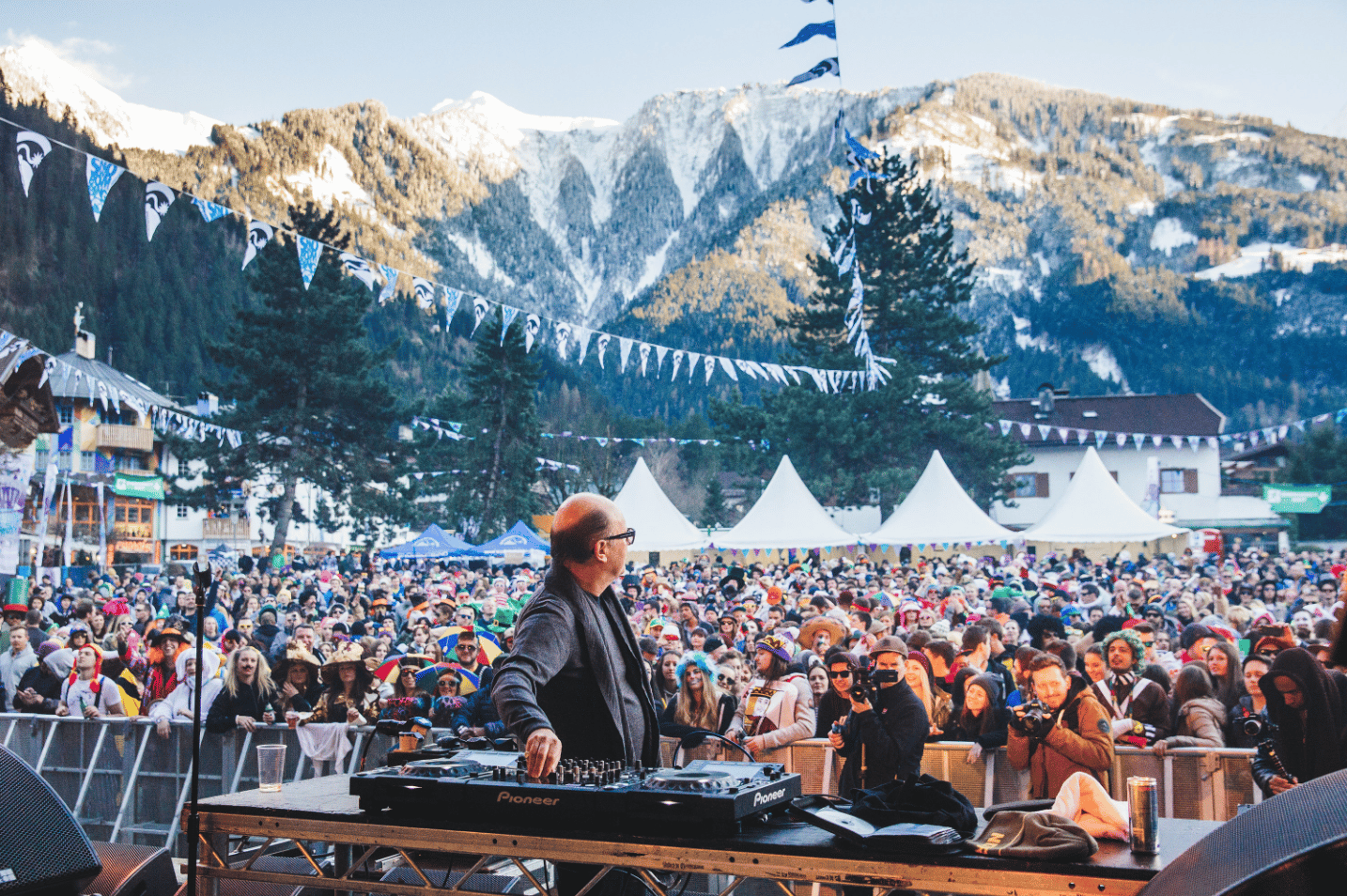 6. San Vino Wine Fight
Where: Haro, Spain
When: June
This is one of Europe's most underrated festivals. Every year, thousands of people gather in Haro after sunrise to join a battle that only involves red wine and good times. Use a bucket, water gun or any other weapon that can hold red wine and you're ready to go. Spend the day spraying others with wine well into the evening, which is when the party continues.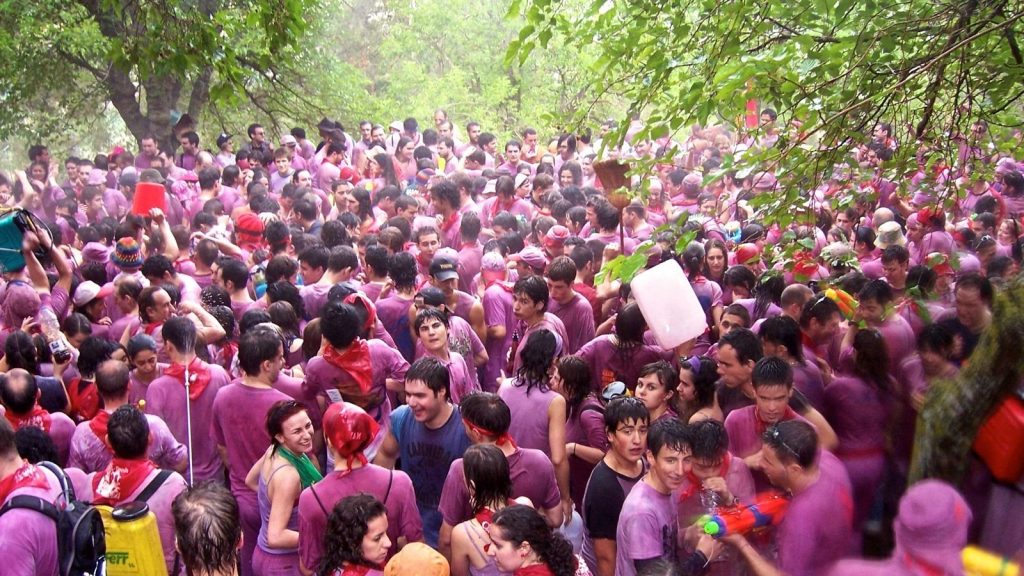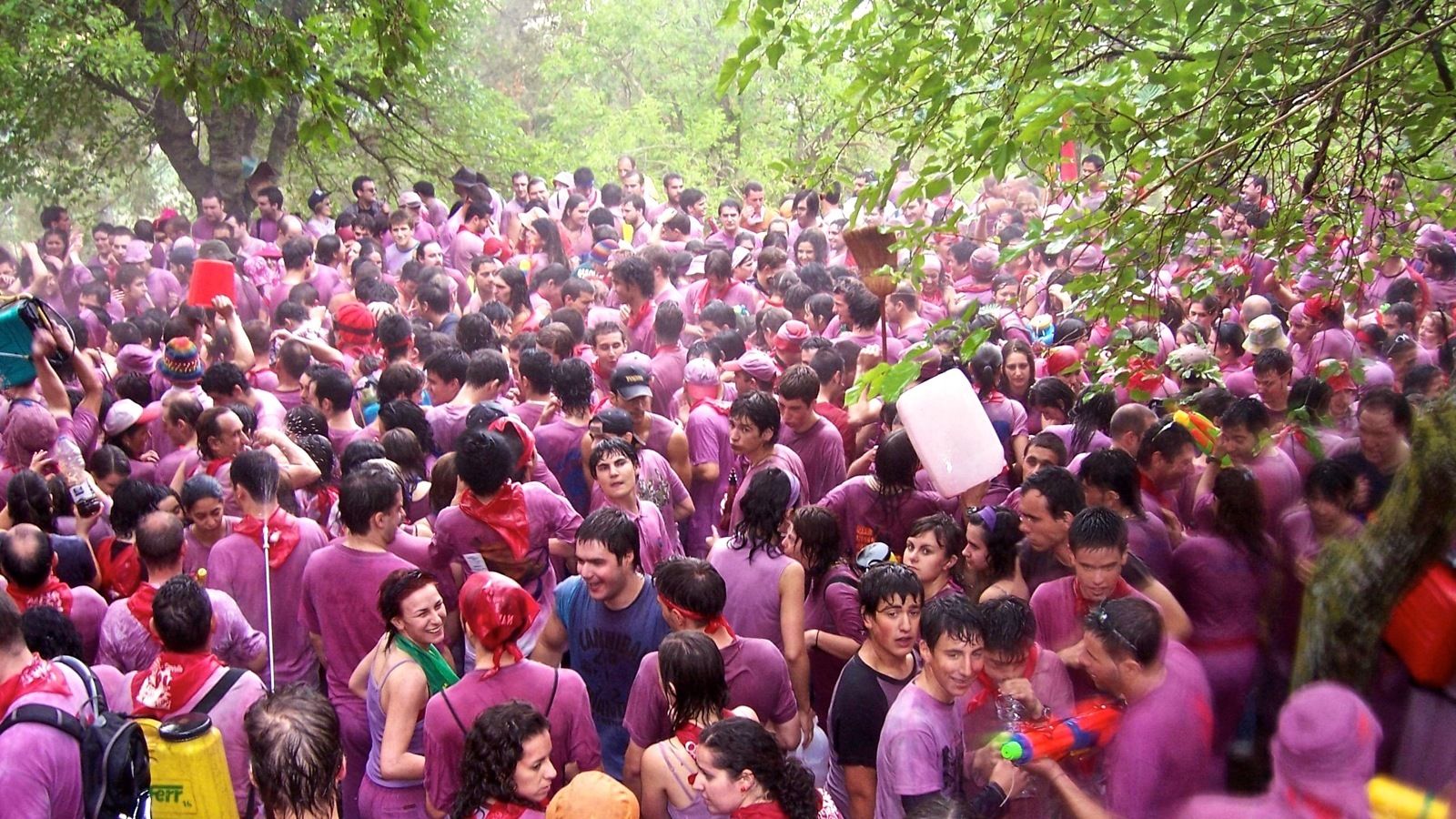 Recommended Read: Tips for Seeing Europe by Train
7. Notting Hill Carnival
Where: Notting Hill, London
When: August
This vibrant carnival takes place over the bank holiday weekend in August and fills the streets with floats, dancers and drums. Months of preparation go into this event and it's something that people of all ages can enjoy. Whether you want to enjoy the floats or dance, this is one of the best ways to spend a day in London in August.
8. Carnival
Where: Rio de Janeiro, Brazil
When: February or March
Arguably one of the most well-known of the best festivals in the world: Brazil's Carnival is widely considered "the greatest show on Earth". Attracting nearly 5 million people each year, the Carnival is historically a religious celebration, taking place over the 5 days preceding Lent – and coincides with the end of the brutal Brazilian summertime. So, picture 5 million people who've been baking in the heat for months, preparing to give up the things they love for 40 days, set loose in a city filled with lively music and beautiful dancers grooving all over the city. It's colorful chaos!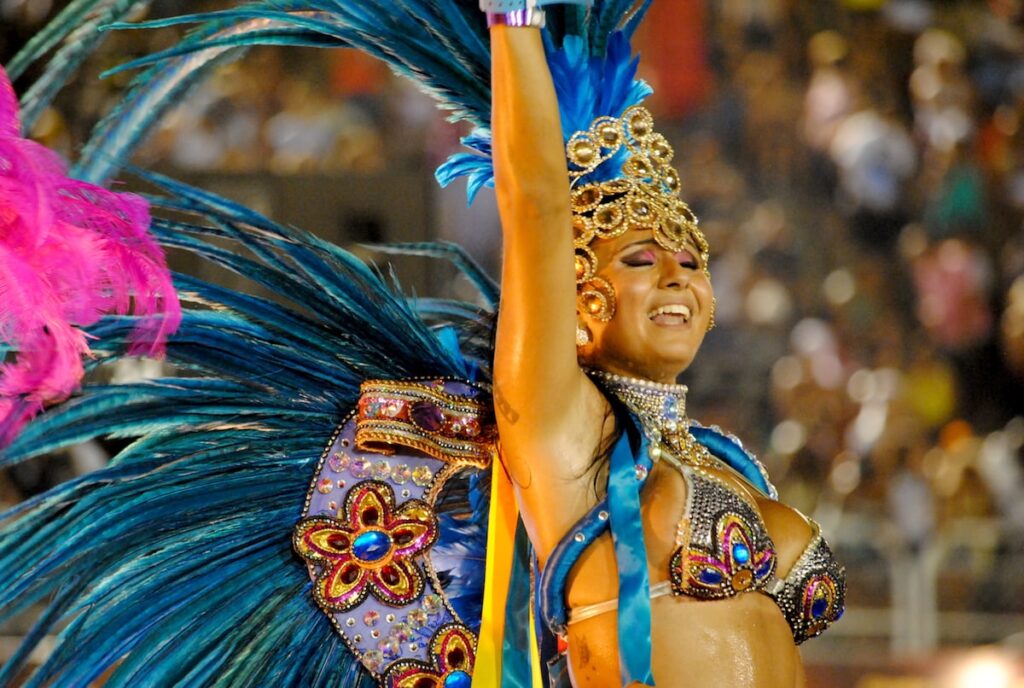 9. Day of the Dead
Where: Mexico City, Mexico
When: November
Dia de los Meurtos has been around for centuries and while the people of Mexico like to celebrate it in different ways, visitors can enjoy an eye-catching parade that honors those who have passed on. Everyone is encouraged to dress up on the day and join the festivities with the locals. There is also plenty of food, drinks and music to enjoy – it is a celebration after all.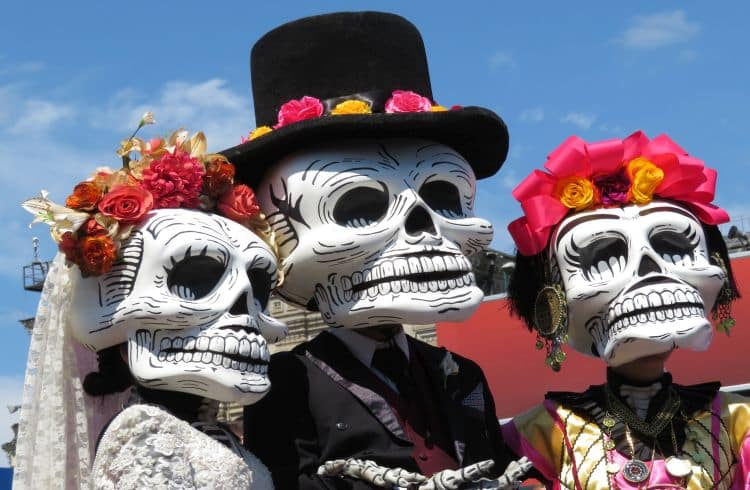 10. La Tomatina
Where: Buñol, Spain
When: Last Wednesday of August
When it comes to the best festivals in the world, La Tomatina is the ultimate food fight festival. Held every August in the town of Buñol, this event is well attended with around 20,000 participants every year. The hour-long battle begins with the firing of water cannons, immediately after which chaos ensues with over 100 tons of over-ripe tomatoes being squashed and flung all over.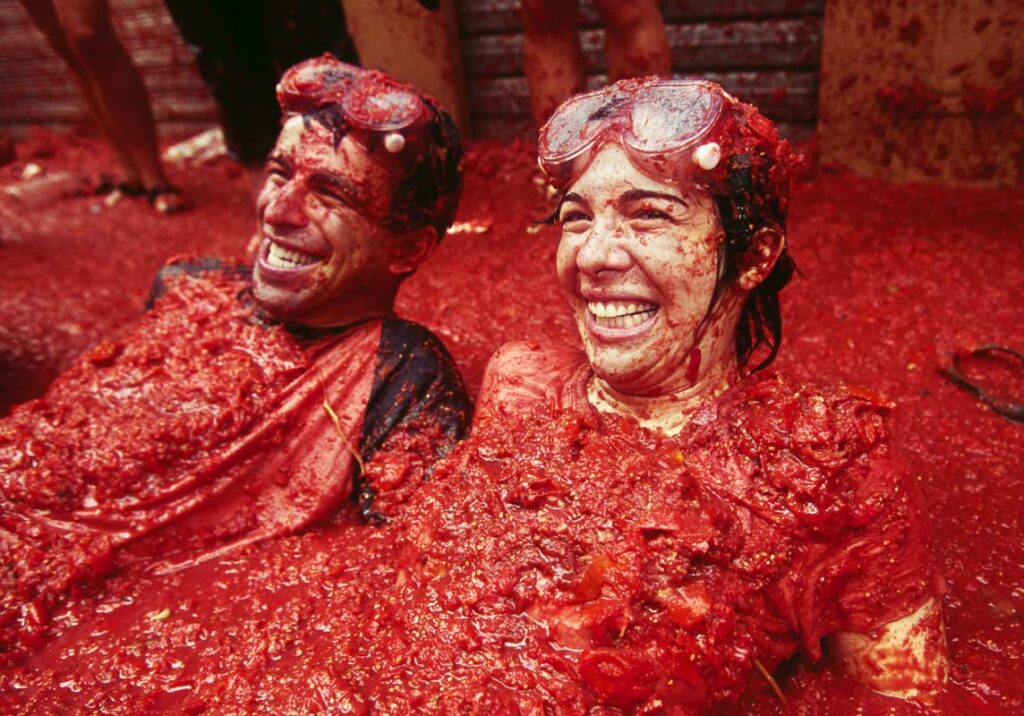 11. Oktoberfest
Where: Munich, Germany
When: September
During the month of September, Munich is filled with beer tents, pretzels and lederhosen. In fact, the city sees over 6 million visitors over this two-week period. It might be busy but the atmosphere is unmatched. Enjoy traditional food, dancing, music and, of course, some of the best beer in the world.
12. Hogmanay
Where: Edinburgh, Scotland
When: December
If you want to try something different for your next New Year's celebration, head to Scotland for Hogmanay. This is one of the best ways to ring in the new year, Viking style. From concerts and bonfires to music and a Viking procession, this is a two-day celebration everyone should experience at least once.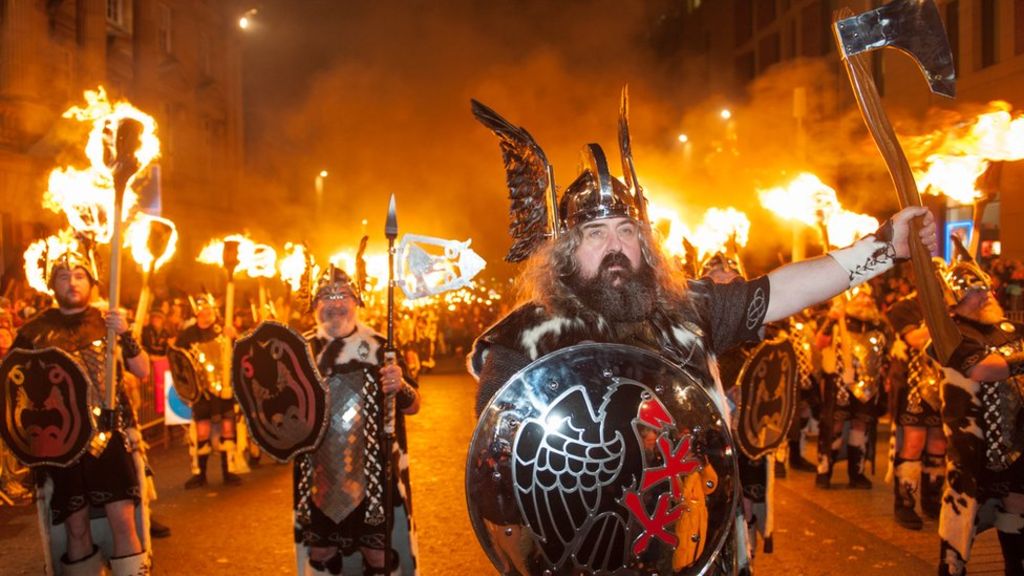 13. Songkran Water Festival
Where: Thailand
When: April
Celebrating the traditional New Year, Thailand's Songkran Water Festival is held every April all over the country. But Chiang Mai's Songkran is legendary and not to be missed – it is the most anticipated holiday in Thailand. The word "Songkran" comes from the Sanskrit word meaning "astrological passage", meaning transformation or change. Celebrations are famous for the public water fights framed as ritual cleansing. Sprinkling water signifies blessing, purging, and newness. Festivities include bubbles, performances from professional dancers, religious processions, and other fun ways to keep cool.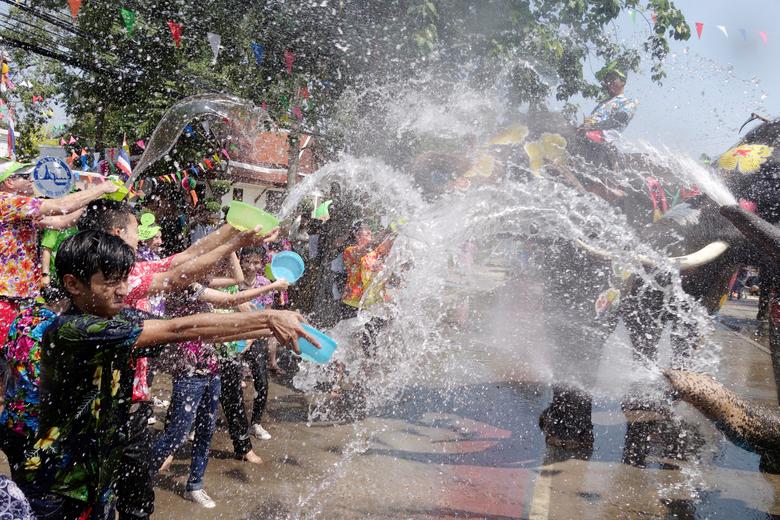 14. Hermanus Whale Festival
Where: Hermanus, South Africa
When: Between June and October, September
Hermanus is South Africa's whale-watching capital. The small seaside town of Hermanus sits just a couple of hours southeast of Cape Town. Here the water stays right up against the shoreline, so even if you're not on a boat cruise, you'll often have close-up views of resident Bryde's whales and, between June and October, migratory southern right and humpback whales. September is when the city hosts its whale-themed festival, where you'll find interactive exhibits, live music performances, and food trucks and craft stalls.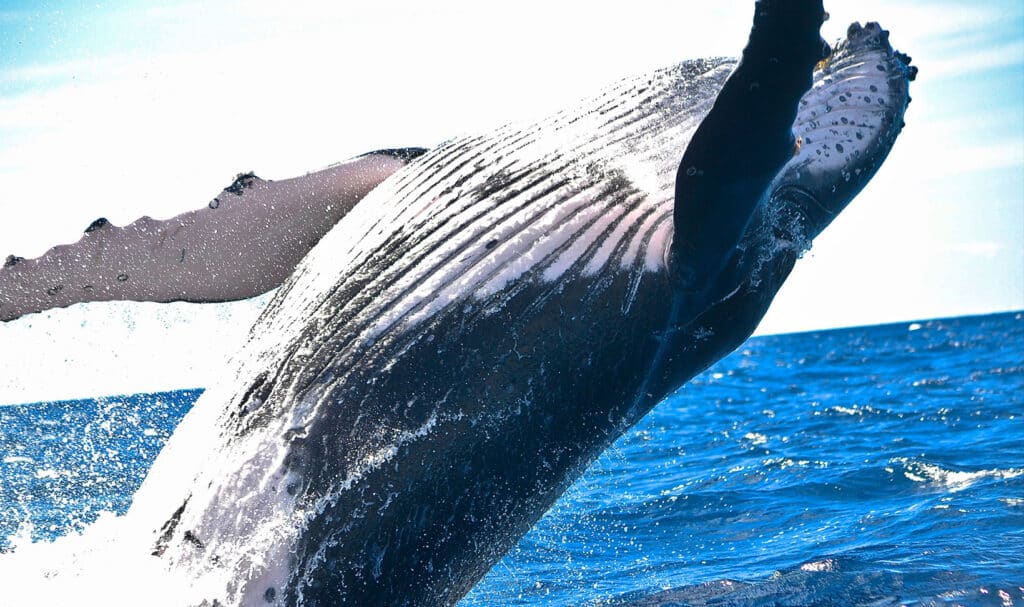 15. Yi Peng Festival: Lantern Festival
Where: Chiang Mai, Thailand
When: Full moon of 12th Lunar Month (Usually Mid-November)
Held annually in the second lunar month of the year as part of the festival of lights in Northern Thailand. Yi Peng is celebrated all over Thailand, but Chiang Mai hosts the largest Yi Peng Festival and tops off their enviable displays with cultural shows and fireworks you won't want to miss. During this time, homes and public places are decked out in colorful hanging lanterns and flag decorations. Festivities include a parade, live music, dance shows, and releasing of lanterns into the night sky. It's commonly believed that releasing lanterns symbolizes letting go of past misfortune and making a clean start.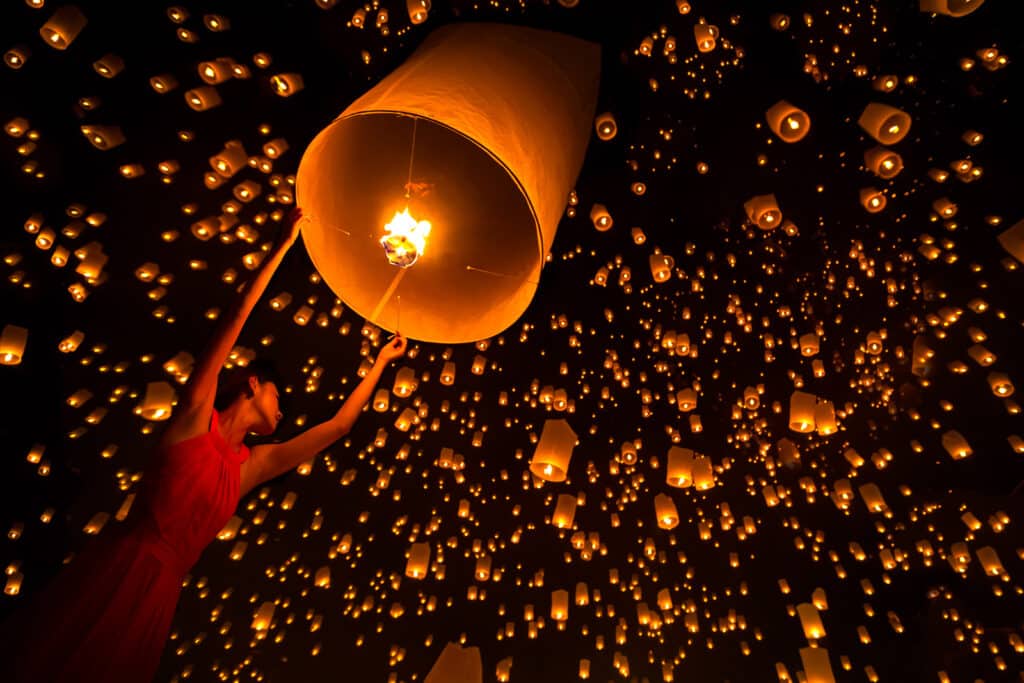 No matter what time of the year you're planning to travel, chances are you will be able to find an exciting event or festival that you can join and enjoy. If you want to do something a little different on your next trip, head to a local festival.
Festival FAQs
What is the world's biggest festival?
Rio de Janeiro's Carnival is considered the world's biggest festival, attracting nearly 5 million people annually.
What is the world's most beautiful festival?
All of the cultural festivals in the world are beautiful in their own way. From Dia de los Muertos in Mexico, to New Orleans' Mardi Gras, to the Carnival of Venice, to everything in between, each is distinct and celebrated in their own unique way.
What is the biggest music festival in the world?
Donauinselfest attracts over 3 million people every year. Held on an island in the middle of the Danube River, it's long been considered the biggest music festival in the world.