Theme parks, quite literally, are all fun and games! So, if you're looking for magical moments, thrilling rollercoaster rides, and ample opportunity for merrymaking with the whole family, then why not take a trip to one of the best amusement parks in the US.
With thousands of user reviews and votes, these fun-filled parks come highly recommended and include anything from well-loved international brands to local favorites.
The Ultimate List of the Best Amusement Parks in the US
What is the number one amusement park in America? Better yet, what is the number one amusement park in the world? Well, they're technically the same place. The happiest place on earth, of course! It's not surprising that the Magic Kingdom Park at Walt Disney World is in the number one spot. Not only is it the most popular spot according to TripAdvisor, but the Magic Kingdom was also the most-visited theme park in the world in 2019, with nearly 21 million guests.
Another theme park in Orlando topping the list is Universal's Islands of Adventure – taking second place for its exciting thrill rides, Harry Potter land, as well as Jurassic World, and its newest edition: VelociCoaster. The coaster provides unbeatable thrills by being Florida's fastest and tallest launch coaster and the world's first Jurassic-themed rollercoaster.
Disney's Animal Kingdom has left millions entranced with its zoological-themed experiences since its opening in 1998. It's incredible Pandora – The World of Avatar is just another reason why this amusement park earns a spot in nature lovers and thrill-seekers hearts alike.
Calling all film buffs and couch potatoes because Universal Studios Florida gives guests a chance to live a day in the life of their beloved films and TV shows. From Harry Potter to The Simpsons, the resort's second theme park easily secures fourth place on the list of the best amusement parks in the US.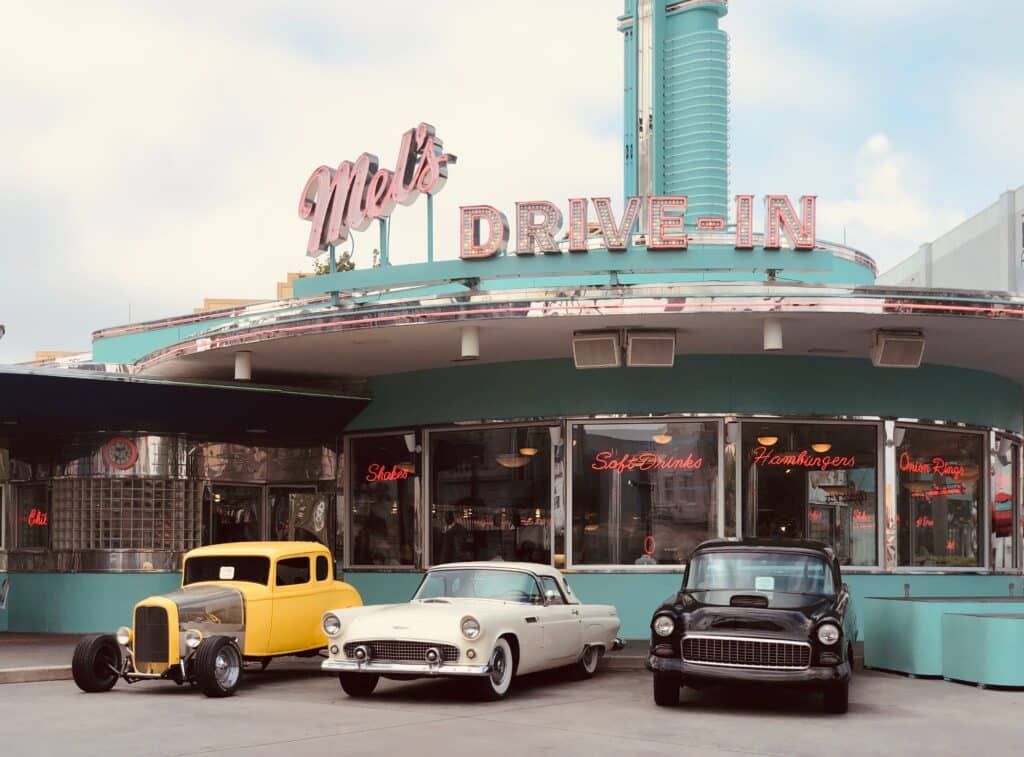 Much like its East Coast equivalent, visitors can enjoy many of the same attractions at Universal Studios Hollywood, as well as the acclaimed Studio Tour, where you can take a tram ride through all the movie sets!
This Dolly Parton-owned theme park is filled with an exciting assortment of entertainment fit for the whole family. Set against the backdrop of Tennessee's Great Smoky Mountains, Dollywood dazzles visitors with comfort food, musical performances, and thrill rides.
The beginnings of the happiest place on earth, Disneyland Park, is the theme park that started the Disney empire. Brimming with magical experiences and nostalgic attractions, the Anaheim-based amusement park slides into seventh place on the list and continues to astonish visitors every day.
Another Disney-themed, and Orlando-based amusement park makes the top ten, and this one is rising in the ranks of popularity too. And with the addition of Star Wars: Galaxy's Edge and Toy Story Land, visitors are given a sneak peek into their favorite worlds.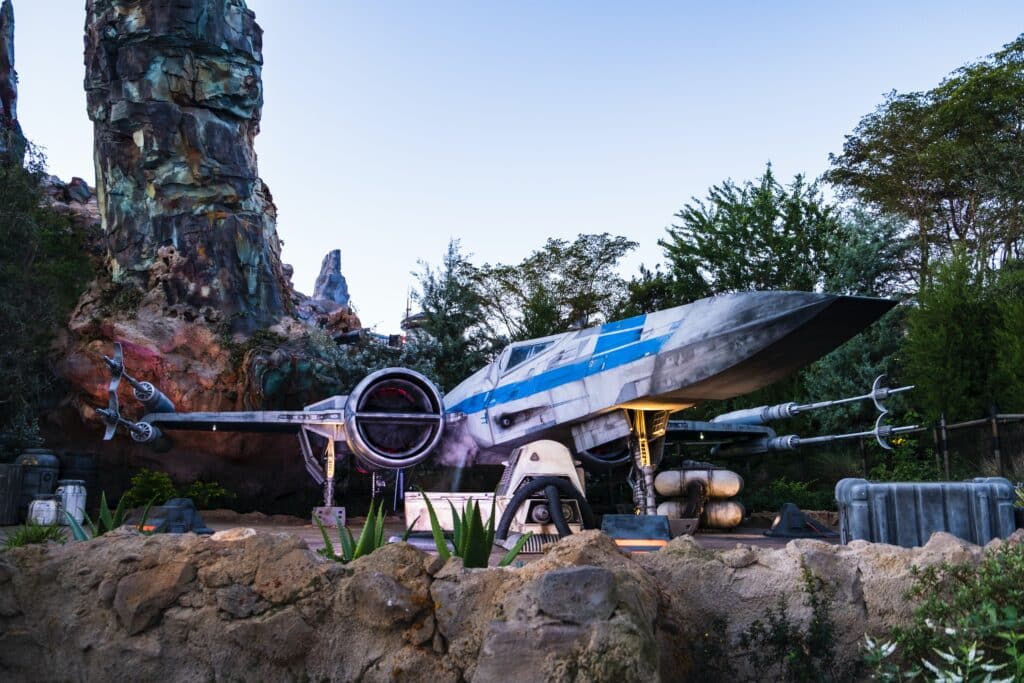 An internationally awarded theme park, Silver Dollar City, can be found in Missouri's Ozark Mountains. The 1880s-style park features over 40 thrilling rides and attractions, live shows and demonstrations from craftspeople, and of course, oodles of amusement!
While Disney California Adventure Park isn't as prevalent as its Disneyland Park neighbor, it's still among one of the happiest places on earth! Especially with the exciting opening of its Avengers Campus, that's sure to marvel the masses.
Coming in at the eleventh spot and just missing the top ten is this Wisconsin-located theme park, which opened in the 1890s. With over a century of amusement experience, no entrance fee, and a range of kiddie, family, and thrill rides, it's safe to say Bay Beach Amusement Park has earned its place among the best amusement parks in the US.
Fun Spot America certainly lives up to its name, with something for every kind of fun-seeker – from the adrenaline junkies to the more relaxed recreationist. You can enjoy thrilling rollercoasters, arcades and carnival-style games, and even classic amusement park rides like the beloved bumper cars.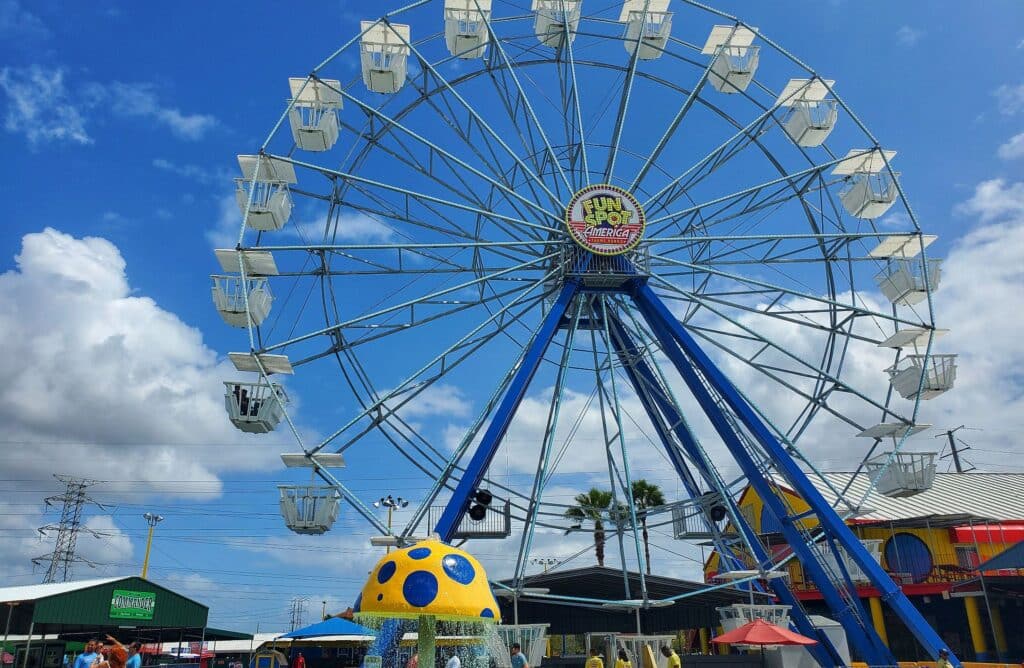 Knoebels Amusement Resort in Pennsylvania is the largest admission-free park in the US. The park's pay-as-you-go attractions offer something enjoyable for every member of the family, from children's rides to exhilarating roller coasters.
Forget about Christmas in July or December – at Santa's Village, you can enjoy the festivities all 365 days of the year. This holiday-themed amusement park is a real-life winter wonderland, with Christmas-inspired attractions and rides for those who just can't get enough of the most wonderful time of the year.
This Rochester located theme park was founded in 1879 and has a long history of providing family fun and amusement. Seabreeze Amusement Park features a variety of children and adult rides, attractions, and live shows.
You can explore 335 acres of the African wild in Tampa, Florida, at Busch Gardens Tampa Bay. This African-inspired theme park features thrilling adventures for the whole family, with rides, attractions, and one of the country's best-rated zoos, which is home to over 200 species of animals.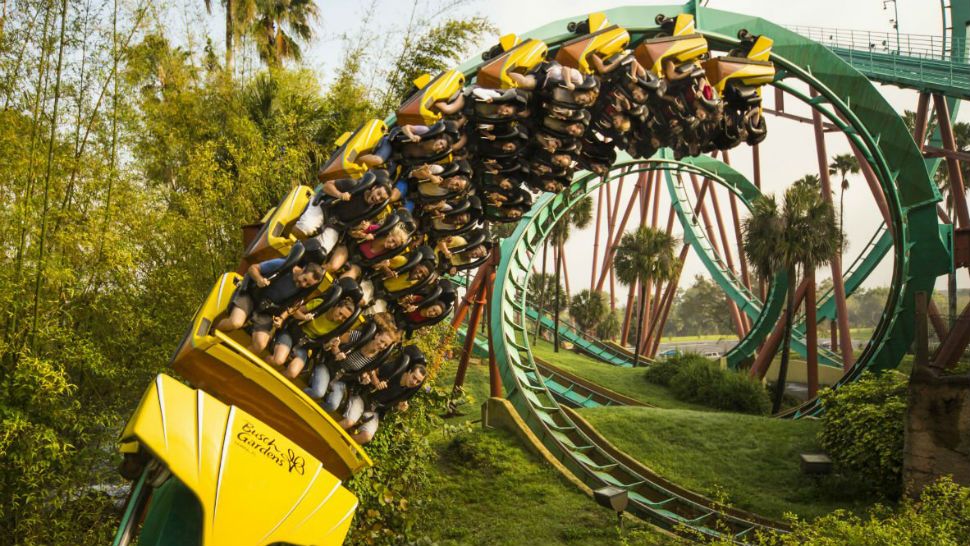 Welcome to the place where fun has been the family business since 1962 – besides, the list wouldn't be complete without a classic beach boardwalk amusement park. Funland offers guests the chance to enjoy old-fashioned fun with over a dozen carnival-style rides and games, right on Rehoboth Beach.
Visit the best amusement park in Pennsylvania – Dutch Wonderland is the perfect place for a family staycation. Featuring kid-friendly rides and attractions, a dinosaur-themed: Exploration Island, and the world's first-ever Cartoon Network-themed hotel.
Canobie Lake Park in Salem promises the ultimate family fun experience. The theme park features an assortment of over 85 rides, attractions, and games, including their newest Castaway Island Water Park – think lazy river, but with waves!
Silverwood Theme Park is the largest theme park in the northwest and features dozens of waterslides, heart-stopping rides, and family-friendly attractions.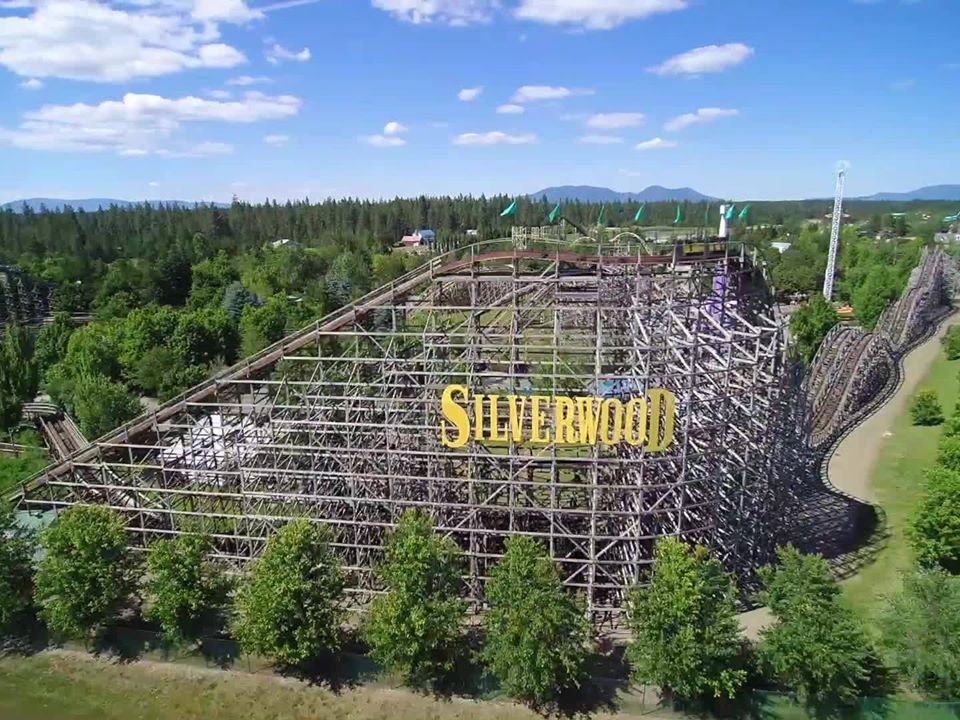 Formerly called Six Flags Kentucky Kingdom, Kentucky Kingdom and Hurricane Bay amusement and water park, it invites visitors to ride, slide, and splash in Louisville. With six rollercoasters, a Ferris Wheel, and kid-friendly rides, it's secure among the best amusement parks.
You can experience the Nickelodeon Universe in two thrilling locations, but only the Minnesota-based park made the list. Located in the Mall of America in Minnesota, the Nickelodeon-themed indoor amusement park is teeming with family-friendly fun.
Only in Williamsburg can you experience most of Europe in one afternoon. Virginia's largest theme park is a European-inspired amusement park that allows visitors to enjoy classic American amusement-park-fun, with multi-national cultures, like Italy, Germany, and France.
Situated on the shores of the Lake Erie peninsula in Sandusky, Ohio, is Cedar Point amusement park, the second oldest-operating amusement park in the United States. Besides its century's old beginnings, the 364-acre theme park is famous for its incredible collection of rollercoasters – there are 18 to be exact – and is nicknamed the Rollercoaster Capital.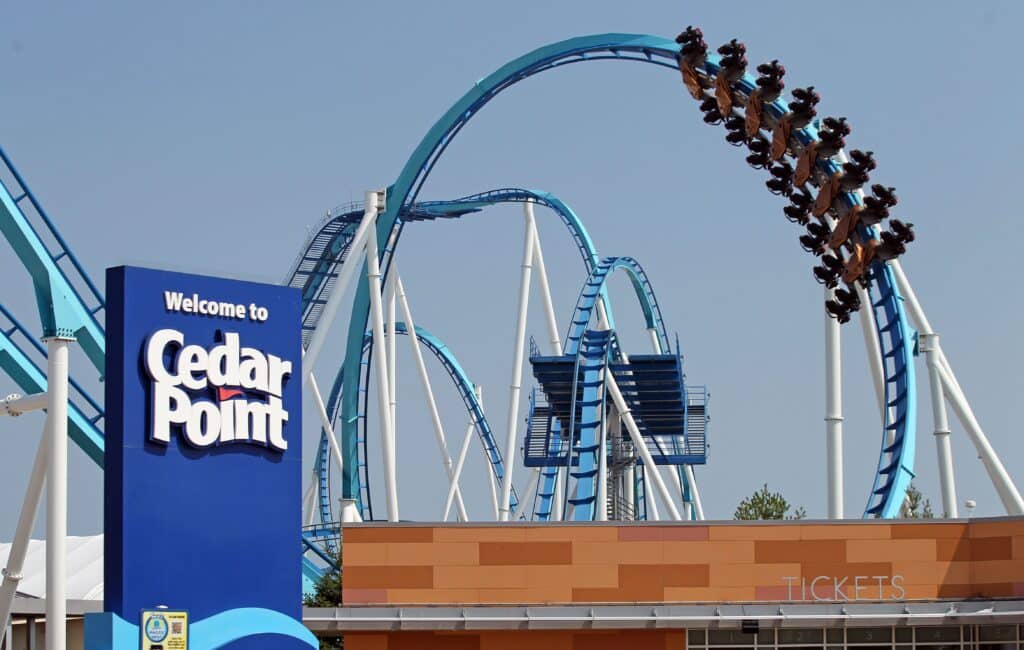 Just 30 min north of San Diego is the first Legoland amusement park in the US; Legoland California features over 60 rides, shows, and attractions. With interactive, hands-on experiences that will have the children totally immersed in this Lego-inspired world.
And there you have it, 25 of the best amusement parks in the US – which one will you be visiting first.