Shrouded in supernatural mystery, Transylvania is well known as the land of bloodthirsty vampires and howling wolves. Maybe you thought this was a fictional place, but this central Romanian region is real, and it's phenomenal too. Pack a protective talisman and get the lowdown on one of Eastern Europe's most thrilling regions.
1. You Probably Won't Find Transylvania On A Map
Where is Transylvania? It truly sounds like a place out of a book. Bordered by the Carpathian Mountain range to the East, Transylvania is beautifully depicted as "the land beyond the forest". And much like its history, the Transylvanian borders are cloaked in secrecy. It's hard to pinpoint Transylvania on a map, even on a map of Romania. This is because it's not an official region of Romania today, but rather a historical region of Romania.
Add to that the fact that the borders of Transylvania aren't clear cut. Obviously, some areas have always been considered Transylvanian – dating back to times when the region was governed by a prince or governor. Still, there are other parts of northern and western Romania that only sometimes get included. Depending on who you are talking to and what you're talking about, Oradea and Timisoara may also be part of Transylvania.
2. Watch Out For Vampires – Or Just Dracula, Himself!
Be careful, because, in Transylvania, Dracula is real, well, kind of. Transylvania and vampires are dead ringers (pun intended)! The mere mention of Transylvania conjures up images of creepy castles, bloodsucking monsters, and men turning into bats. Why does this mystical storybook place possess such an eerie reputation? What's the story behind Transylvania vampires?
Well, the curse of vampirism started in Transylvania – according to Bram Stoker, that is. The acclaimed author's 1897 vampire novel was stirred by centuries-old superstitions and the real-life exploits of Vlad Dracula. Monstrously nicknamed Vlad Tepes (the Impaler), the 15th-century Wallachian aristocrat who was rumored to have impaled over 80,000 enemies, and despite his wicked ways, was considered a hero in the region. Meaning not everyone is pleased with the subsequent bloodsucking connotations. However, after years of pushback from locals, the county's tourism board announced plans to use European funds to devise 'vampire tourism'.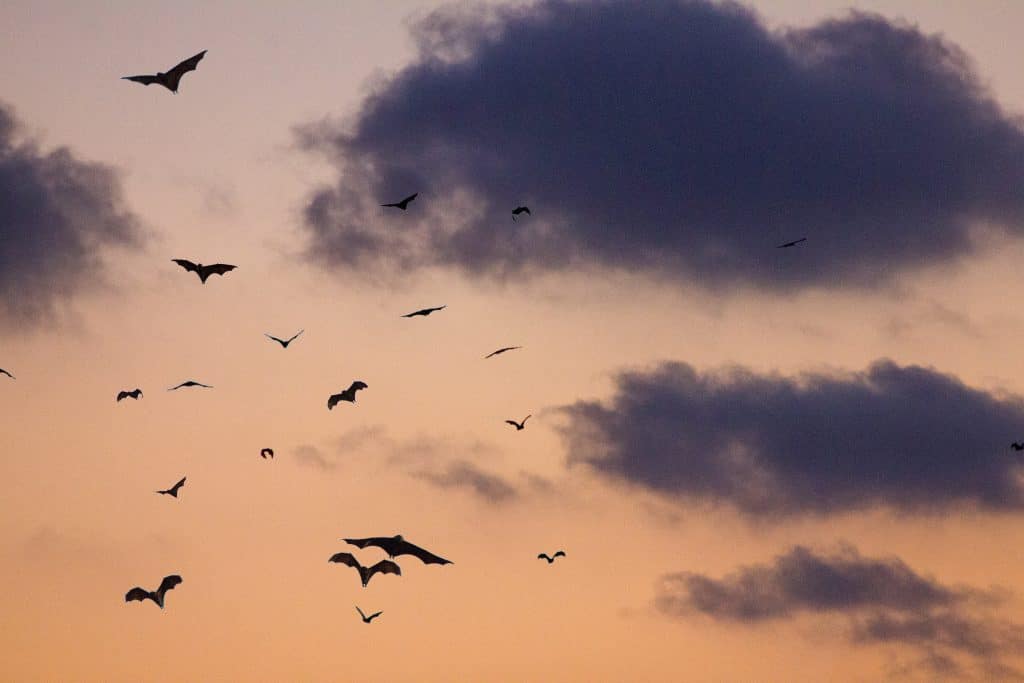 3. There's Thermal Springs With Healing Waters
As if Transylvania couldn't get any more magical, the region is also home to several resort towns that are famous for their therapeutic waters. The warm mineral mud and salty waters of Bear Lake in Sovata are rumored to cure infertility. In contrast, the tropical, buoyant waters of Ocna Sibiului – on par with the Dead Sea's salinity – are excellent for arthritis.
But if you're feeling extra daring, you can visit Covasna for a mofette, a 'sauna' of post-volcanic gases, primarily carbon dioxide and a little bit of sulfur which aid cardiovascular conditions. People stand for up to 20 minutes as the heavier gas swirls around their knees and is absorbed by the skin. But this should only be done under strict medical supervision since inhaling the gas can be fatal.
4. The Saxon Influence Is Prominent
In the 12th century, German merchants arrived in Transylvania to help protect the country against the Tatars and Turks. During the next few centuries, they built seven fortress towns, known as the Siebenbürgen, along with hundreds of fortified churches. Some absolute must-see spots include the churches of Biertan and Viscri and the multi-colored city of Sighișoara – all Unesco World Heritage Sites. Medieval Saxon architecture has indeed survived, but the population quickly dwindled after the collapse of communism in late 1989.

5. Visiting Transylvania Let's You Take A Leap Into The Past
By visiting Transylvania, you'll be stepping back in time and greeted with wild, hardwood forests, lush pastures, and blossoming meadows. Roaming the streets of Transylvania, it's easy to see why the region has been described as 'the last truly medieval landscape in Europe. It feels like you've gone back 100 years, as horse-drawn carts bustle along dirt roads, shepherds tend to their flocks, and villagers bundle hay in the sunshine. But don't get swept away by romantic notions; this also means the infrastructure isn't the best – so be patient. In addition, public transport can be slow; the roads are filled with crater-sized potholes.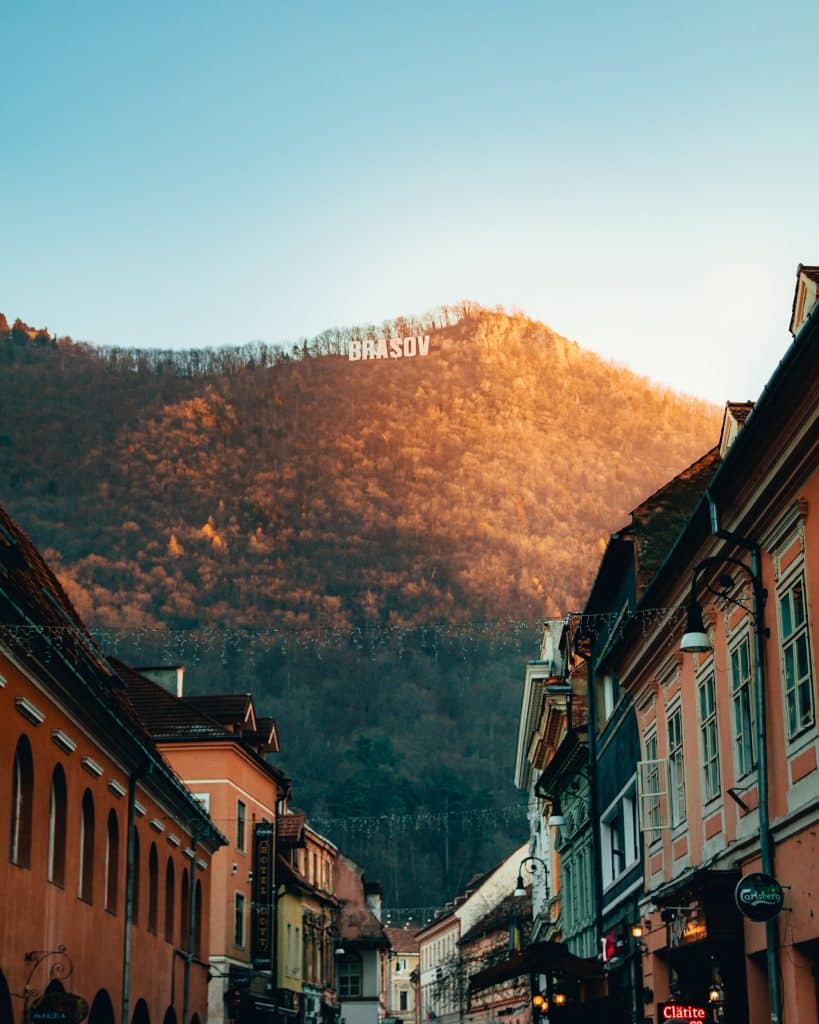 6. You Might Want To Brush Up On Your Hungarian
Or at least pick up a Hungarian phrasebook because the default language in eastern Transylvania is tongue-twisting Hungarian. Besides, the complex language is also widely spoken in cities like Miercurea-Ciuc, Târgu Mureş and Cluj-Napoca, and the counties of Covasna and Harghita. The reason for this is because the region was associated with Hungary for over a thousand years, right up to the end of WWI, when it was united with Romania. In present-day Transylvania, ethnic Hungarians make up around 19% of the population. With approximately half of these being Székely people, which are thought by some to be descended from Attila's Huns.
7. A Bear-Spotter's Delight!
The rugged Carpathian Mountains are a natural habitat for lynx, wolves, and the continent's largest population of brown bears. An estimated 5000 bears wander around the oak and beech forests. Oddly enough, the population thrived during the communist period due to the fact that dictator Nicolae Ceauşescu was the only person allowed to hunt.
Today, tourists can observe the grizzlies in the wild from the safety of various hides owned by the Forestry Commission, including the famous Stramba Valley hide in the north of Zărnesti. The best way to organize this is through a tour company, but if you're not keen on coming face-to-face with a bear in the wild, then the Libearty Bear Sanctuary is for you. The Brașov based sanctuary cares for more than 70 bears that were rescued from circuses and cages.

8. Don't Leave Without A Shot (Or Two) Of Palincă
Palincă, the local tipple, is a traditional fiery brandy made from plums. Locals typically enjoy a slug of the stuff at the start of every meal. At around 45% alcohol, the double-distilled booze is definitely not for the faint of heart. But Transylvanians don't just indulge in a shot of palincă for pre-dinner drinks, but also when making a toast or welcoming guests. You'll likely see roadside stalls selling this homemade firewater, so stop off, down it in one go, and say a hearty Noroc! ('cheers' in Romanian) or Egészségére! (in Hungarian).
9. Transylvania Has The World's Most Amazing Road
Even though most roads throughout the region are badly eroded with potholes and unpaved sections, the one big exception is Transfăgărășan Road. Built in the 1970s as a military route on Ceauşescu's order, the Transfăgărășan or DN7C is a paved mountain road that zigzags through the southern section of the Carpathian Mountains, winding up a barren valley to Lake Bâlea and through a 900m-long tunnel. Due to heavy snowfall, the road is only open for a few months, from late June until early October, when it's packed with road-tripping tourists.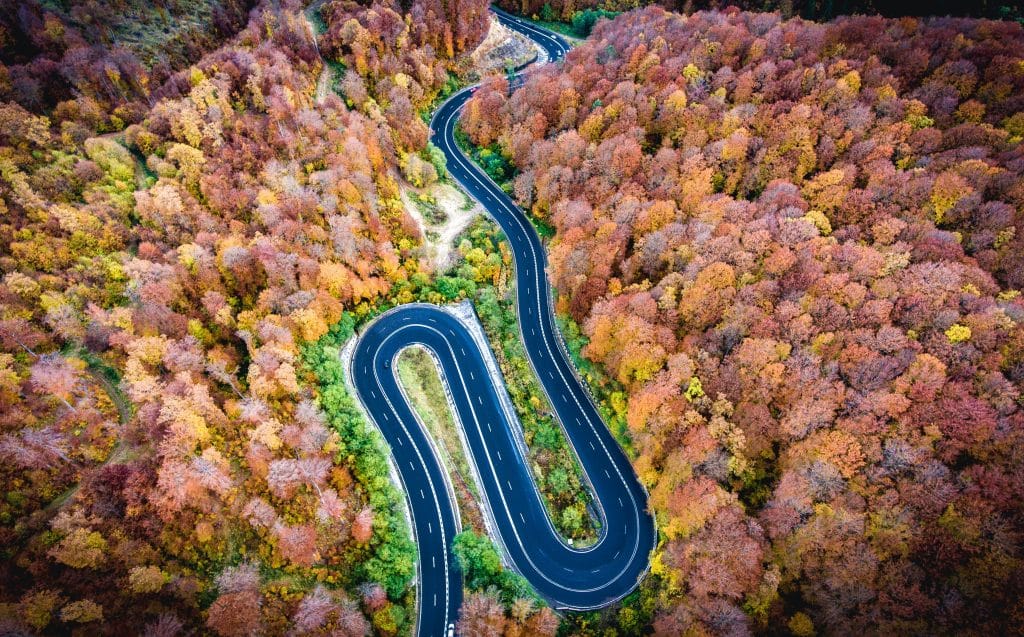 10. Transylvania Has Castles Galore!
Nestled on a peak with spooky turrets and high towers, Bran Castle comes right from the pages of your favorite gothic vampire novel. While the 14th-century castle near Braşov indeed draws in the masses, Vlad the Impaler actually lived at the Poienari Citadel in Wallachia. A modern-day ruin, visiting the castle is left only for diehard Vlad fans since it is so tricky to visit. So if you don't feel like making your way to Bran, visit the mountain resort of Sinaia to see the astonishing Peles Castle, rivaling both the best of Bavaria's and fairytale kingdom's castles. While technically in Wallachia, it's best reached by a one-hour bus or train journey from Braşov.
Is Transylvania Safe For Tourists?
Yes, according to the Travel Safe Abroad safety index, the Romanian region scores an 80 on their index.
So, if you are hungry for a bone-chilling adventure through vintage-touched villages and romantic gothic castles, then Transylvania should definitely feature on your travel bucket list – just don't forget to pack the garlic!