Most travelers are searching for something thrilling, and what's more likely to get your heart racing than things that go bump in the night. No, not those cheesy haunted house attractions. In fact, the United States of America is filled with real haunted houses, some of which are the most haunted houses in the world.
While most people tend to avoid haunted, well, anything – some travelers feel that paranormal activity is a grand adventure. Are you longing for some real ghost stories? Or searching for something that gives you goosebumps? Are you feeling brave?
Terrifyingly Real Haunted Houses to Visit in America
1. LaLaurie House – New Orleans, Louisiana
Renewed interest was sparked in this spectacular French Quarter haunt when portrayed in the popular T.V. show American Horror Story: Coven. Kathy Bates plays the role of real-life socialite and serial killer Madame Delphine LaLaurie. From 1831 to 1834, LaLaurie used the Royal street mansion as a secret torture chamber for slaves until a fire uncovered her evil secret. Her victims are said to haunt LaLaurie House to this day – with people who pass by the house claiming to hear shouting, moaning, and weeping; some report seeing contorted faces in upstairs windows. Queue the chills.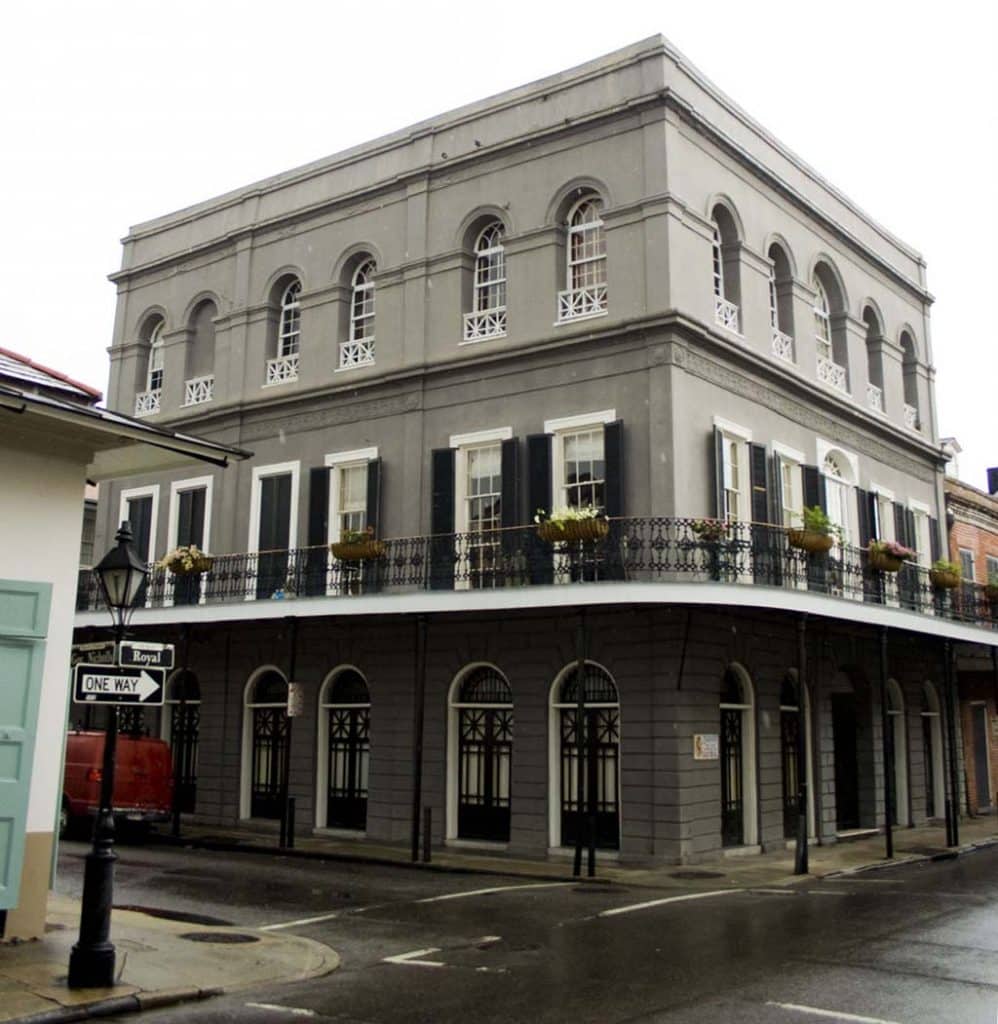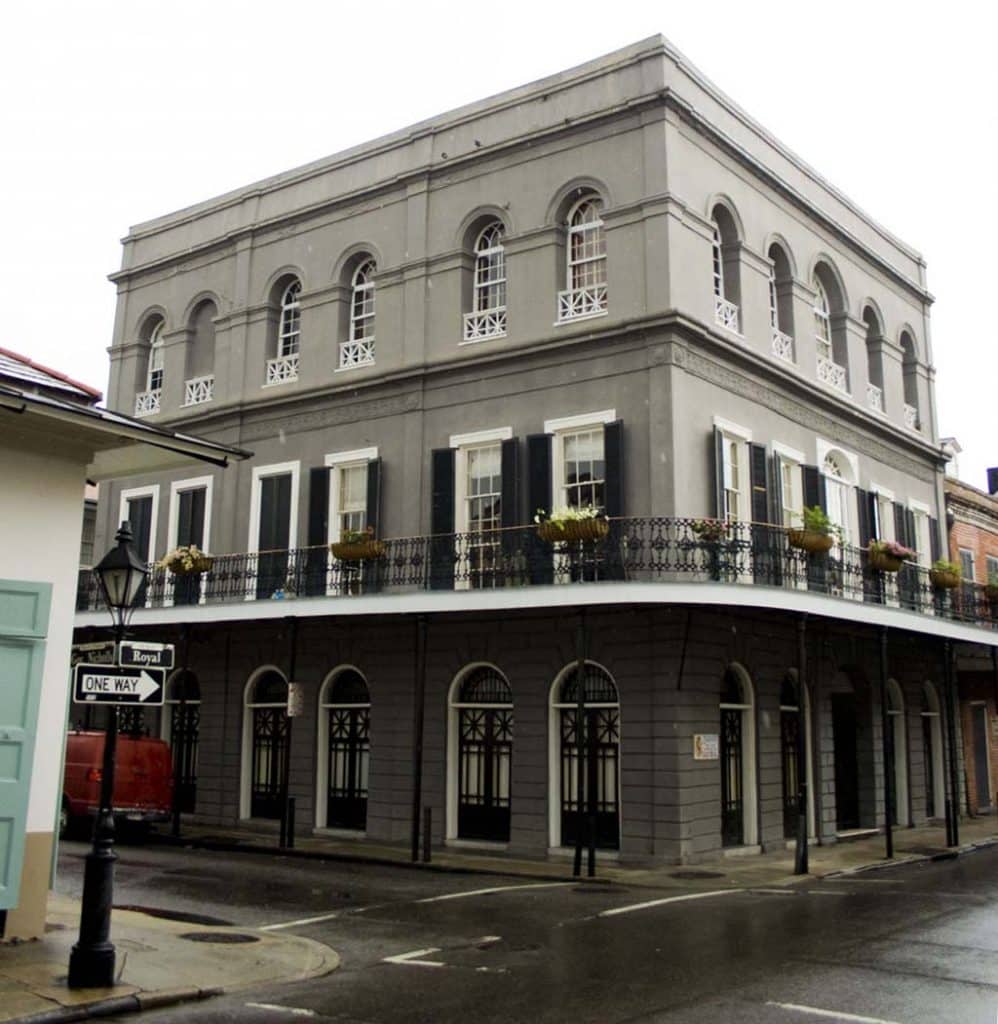 2. Lemp Mansion – St. Louis, Missouri
Another southern haunt on the list is the Lemp Mansion in St. Louis, Missouri. The building was historically owned by the Lemp family, who founded the pre-prohibition era, Lemp Brewing Company. Between 1904 and 1949, four of the members of the family killed themselves – three of the suicides took place inside room 33. According to the current owners, they still reside inside the Lemp Mansion – even after it was converted into a restaurant and inn. You can spend the night and partake in a ghost tour – who knows; maybe you'll meet some of the Lemp family?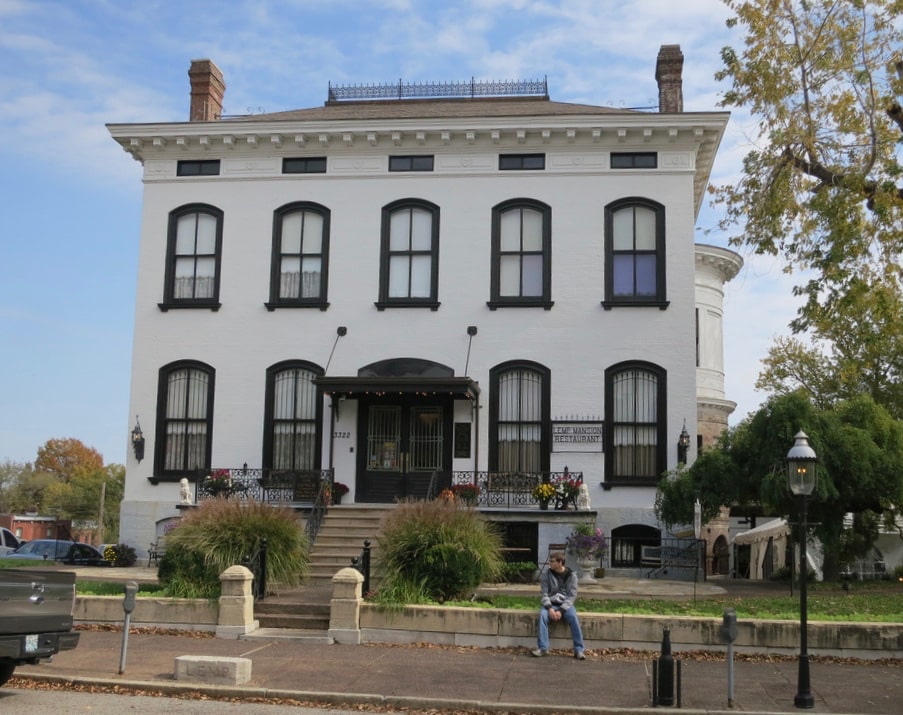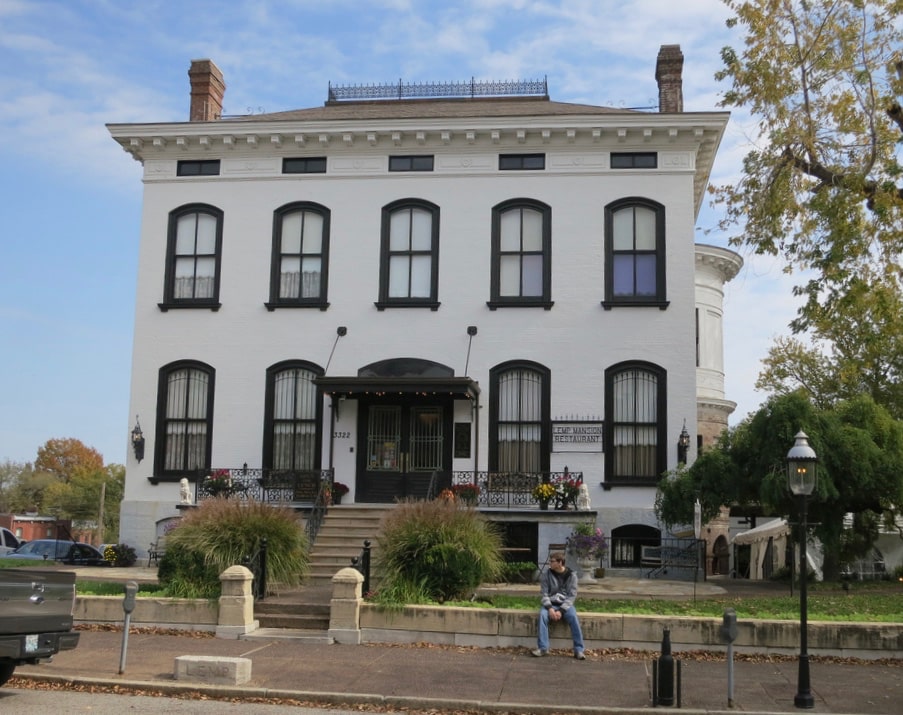 3. Lizzie Borden House – Fall River, Massachusetts
Easily one of the most famous haunted houses in the U.S. is the Lizzie Borden House. And once you find out the history, you'll know why. In 1892, Andrew and Abby Borden were found horrifically murdered in their beds with an axe. At the time, the police's prime suspect was Andrew's daughter, Lizzie. While she did stand trial for the crimes, she was acquitted – spending the rest of her life under a shadow of guilt. Apparently, Lizzie still haunts the Fall River house, which has since become a museum and bed and breakfast. In fact, Lizzie, her axed parents, and a screaming maid all haunt the home – guests can listen out for Lizzie's laughter or the echoes of the screams.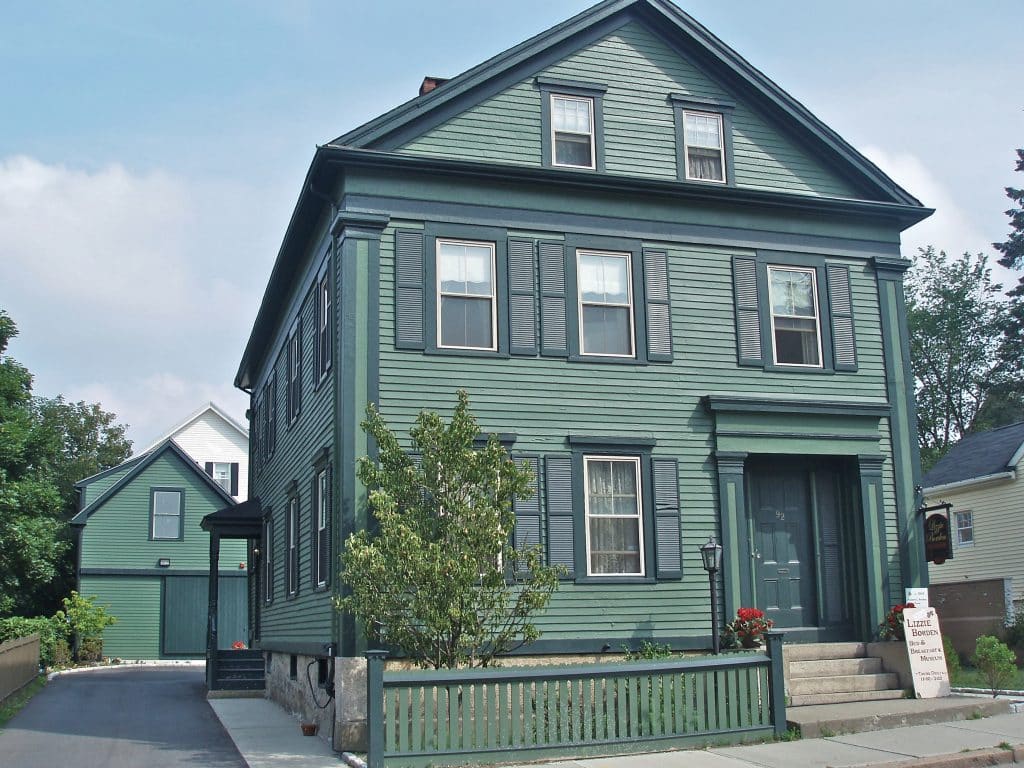 4. Villisca Ax Murder House – Villisca, Iowa
Another ax murder turned haunting is the Villisca Ax Murder House, possibly the only main attraction in the small Iowa town. Naturally, its popularity comes with a sordid past. In 1912, the home was the site of a terrifying act that left a family of six and two visiting friends dead. Josiah and Sarah Moore, along with their four children and two guests, were bludgeoned to death inside the Moore's quaint, wooden home. The crime remains unsolved, and most of the home has been left in the same condition as it was that fateful night. For $400-plus per night, you can stay in this real haunted house – with no running water or electricity and a few ghosts roaming around; it should be a memorable night!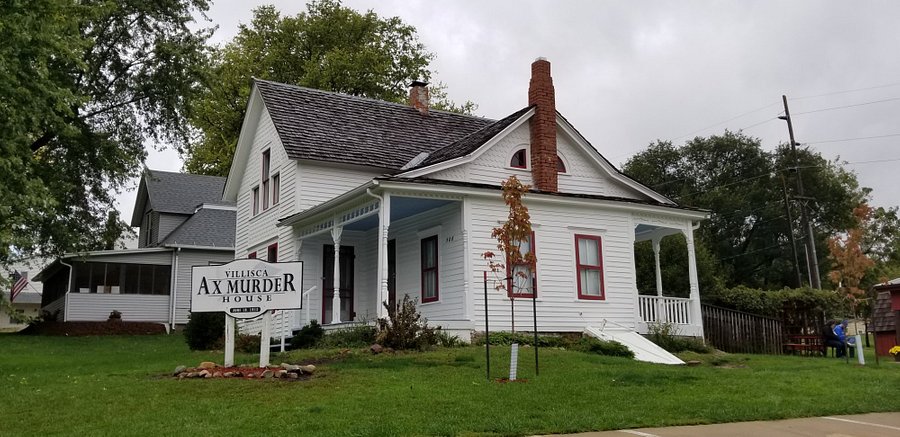 5. Winchester Mystery House – San Jose, California
Legend has it that the Winchester Mystery House is haunted by the ghosts of everyone killed by a Winchester rifle. Sarah Winchester constructed the Victorian mansion's labyrinth interiors to appease the spirits – adding room after room to add more space. But also, halls leading nowhere, cut-off stairs, sloping floors, and countless chambers. The house apparently has 10,000 windows, 2,000 doors, 47 fireplaces, 40 staircases, 13 bathrooms, and nine kitchens. Since the lady of the house died in 1922, the Winchester Mystery House has hosted tours for those brave enough to enter.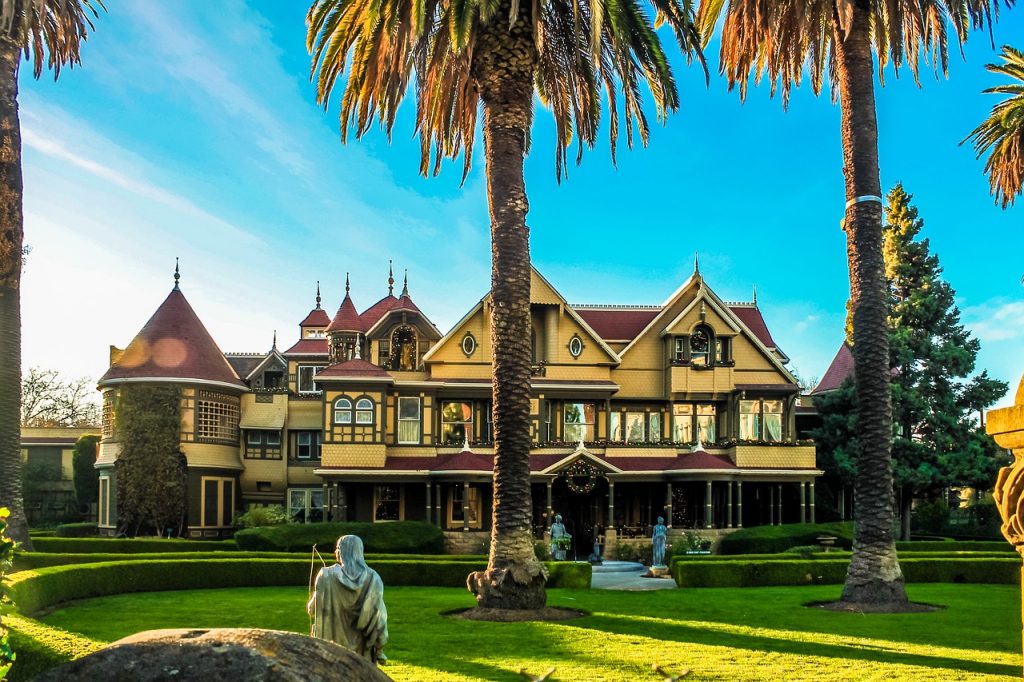 6. The Sallie House – Atchison, Kansas
The Sallie House mayhem is rooted in the story of a little girl who was the victim of an appendectomy gone wrong during a house call – according to legend at least. In the 1990s, a family who lived in the home documented their experience on a T.V. show, which talked of frequent apparitions, flying objects, scratching and shoving. Whilst Sallie House is now vacant, it remains a popular choice among paranormal researchers and guests can book the house for the night. You've been warned.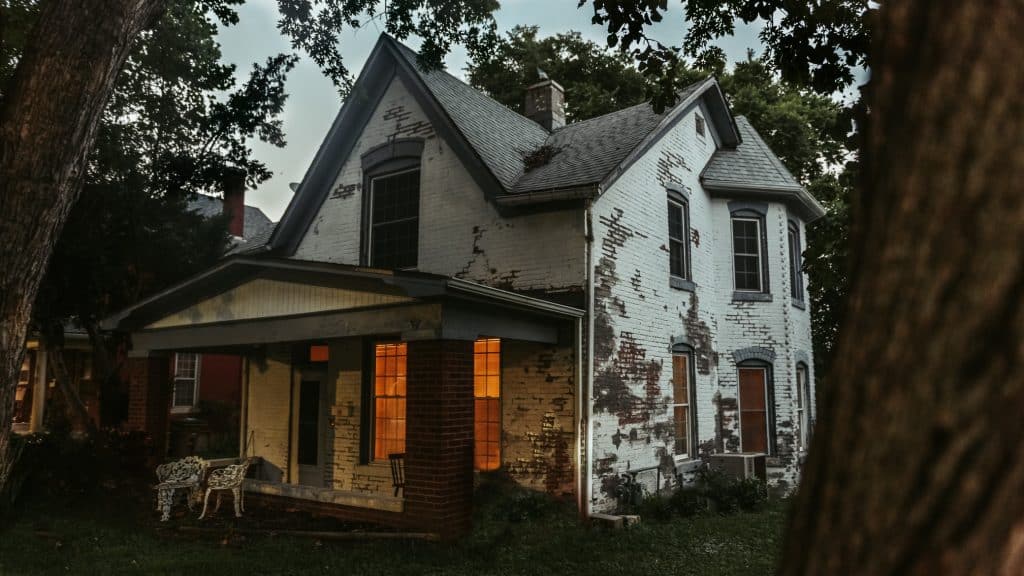 7. Ferry Plantation House – Virginia Beach, Virginia
The historic house-museum is supposedly haunted by 11 spirits that roam the grounds of this Southern plantation. Some of the spirits include passengers of a ferry that was shipwrecked in 1810, a former slave named Sally Rebecca Walke, who mourns her fallen fiancé, and Grace Sherwood, a woman accused of being a witch and who was tried by ducking in the 1700s. Also known as Old Donation House or Ferry Farm, the historic house-museum was also used as a courthouse, school, and a post office. Nowadays, you can visit the museum to admire the Federal-style architecture or take a walking ghost tour – you might hear Grace yelling at her dead dog, Tobias.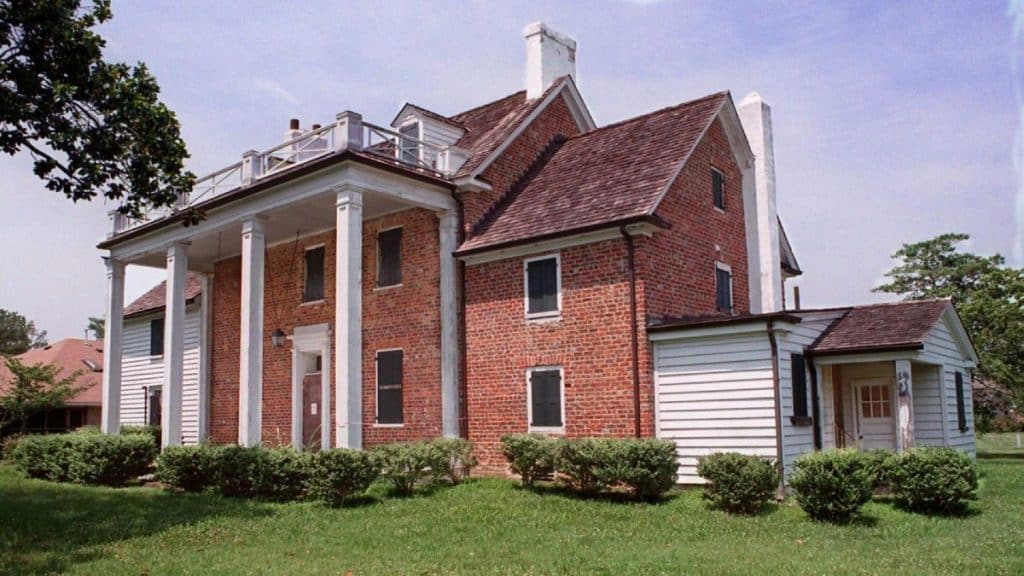 8. House of Death – New York, New York
A famous brownstone off of Fifth Avenue in New York, ominously named the House of Death, is reportedly haunted by 22 ghosts. Even a celebrity ghost "writer" haunts its halls, Mark Twain – who lived there from 1900-1901. But the House of Death has some horrific tales too. Such as that of a six-year-old girl who was beaten to death by her father, criminal prosecutor Joel Steinberg. Residents of the New York brownstone also report sightings of a lady in white and a gray cat. Maybe the "City That Never Sleeps" doesn't sleep because the House of Death is on one of its streets.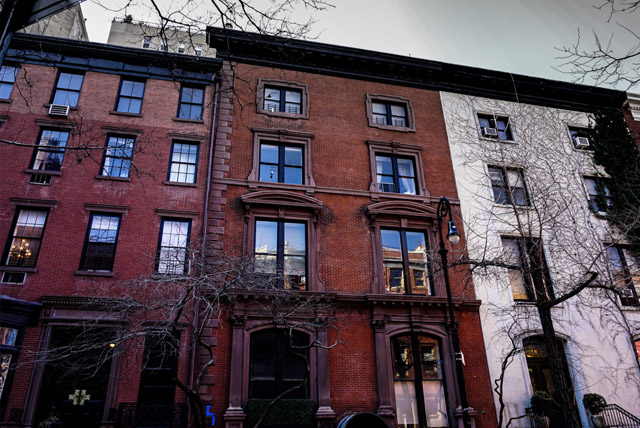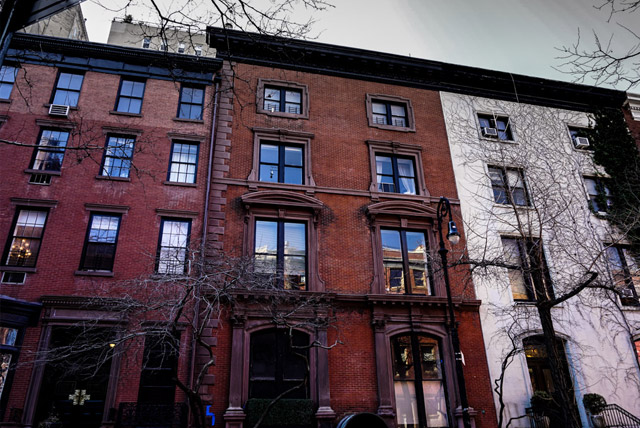 9. Los Feliz Murder Mansion – Los Angeles, California
Loz Feliz Murder Mansion is the scene of a terrifying crime that took place in 1959, when Dr. Harold Perelson beat his wife to death with a hammer, wounded his daughter, and then drank a glass of acid to finish himself off. Purchased by a family at auction years ago, the haunted house was used primarily for storage purposes until 2016, when it was finally cleared out and put back on the market. As for paranormal activity, occasional trespassers have found items, such as wrapped Christmas presents, which seemed to have been left by previous residents.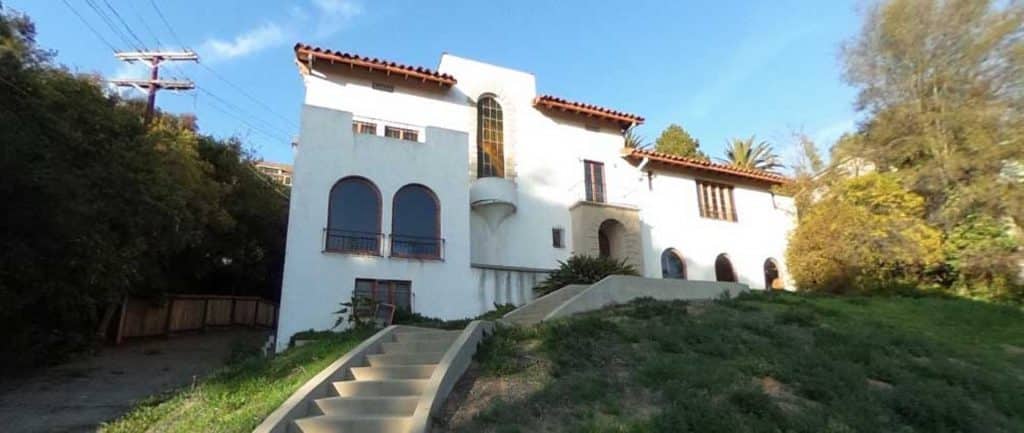 10. Bell Witch Farm – Adams, Tennessee
In the early 1800s, John Bell and his family began experiencing unseen forces and strange occurrences on their farm in Adams, Tennessee. According to the age-old tale, Bell's neighbor Kate Batts believed he had cheated her out of some land and swore on her deathbed to haunt him forever. The Bell family reportedly experienced physical attacks and even saw odd-looking animals on their farm, such as a dog with a rabbit's head. Today, you can tour the Bell Witch Cave and attend the annual Bell Witch Festival.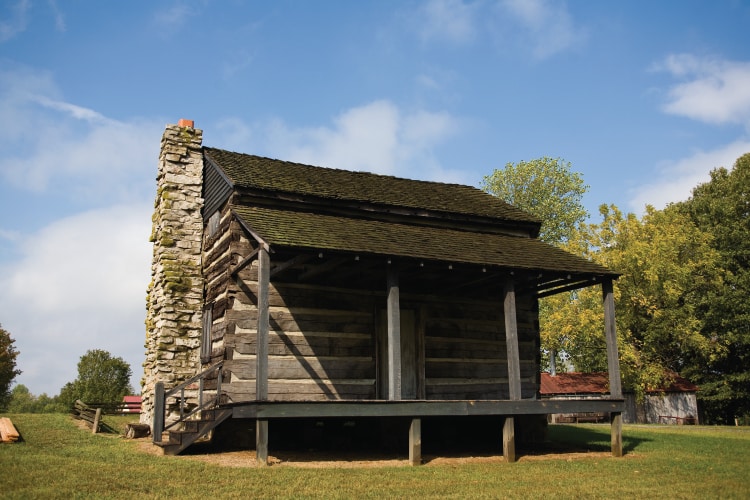 So whether you are fearful or fascinated (or both), you should consider adding one of these real haunted houses to your travel bucket list. Pack your best camera and a recording device if you want to document your haunted house escapades!