Updated: 16 September 2022
Food and travel are one of the world's greatest pairings. In essence, every traveler is a foodie, and every foodie is a traveler, and experiencing local food is an integral part of the adventure. The globe is overflowing with little spots to tantalize your taste buds, from the crowded streets of Bombay to the sun-kissed hills of Tuscany – there is a foodie's paradise awaiting you in each.
Top 10 Destinations for Food Lovers
1. Mexico City, Mexico
Must-Try Dish: Tostadas
Attracting both sun seekers and food lovers alike, Mexico City has long been one of the most popular destinations for food lovers. This is a place where old meets new, traditional meets modern, and fine dining meets street food in the culinary sphere. In fact, in 2010, UNESCO named traditional Mexican cuisine an Intangible Cultural Heritage of Humanity. Local favorites to try out in the capital include familiars such as tostadas, enchiladas, and tamales – and of course, a little guacamole and Mezcal never hurt anyone either.
2. Tokyo, Japan
Must-Try Dish: Ramen
A bright and colorful city, Tokyo has an incredible selection of culinary options. Foodies can delight in both high-end and casual dining – as well as highly-specific restaurants too. Unagi (grilled eel) is an absolute must-try, and ramen lovers – this one is for you too, since Tokyo is filled with little spots that make incredible ramen. And of course, Japan is famous for sushi – so a Tokyo food tour wouldn't be complete without indulging in some sashimi.
3. Tuscany, Italy
Must-Try Dish: Pappa Al Pomodoro
Indulge in tender, handmade pasta with rich meaty tomato sauces, drink Tuscan wine, eat briny olives and antipasto, whilst sitting on a sunbaked terrace overlooking the vineyards. Tuscany is the ultimate food lover's destination. The region is ripe with world-acclaimed wines and incredible local produce. And bread – the Tuscan people worship their bread, and we can't blame them! Notorious for their soups too, a visit to the region wouldn't be complete without trying ribollita (a Tuscan vegetable and bread soup) and pappa al pomodoro (a tomato and bread soup).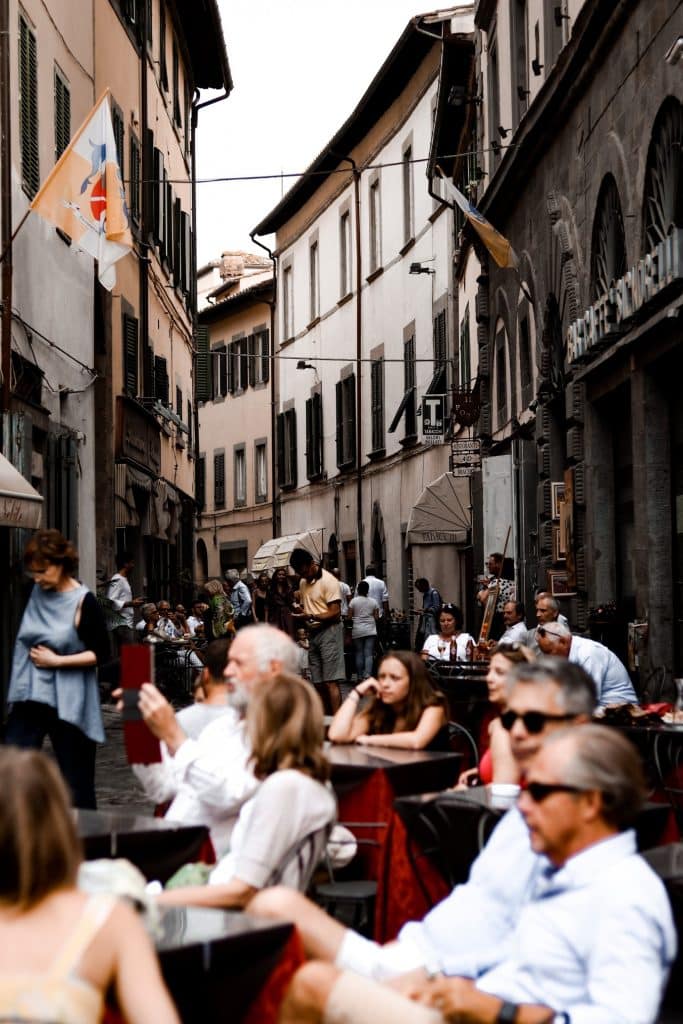 4. Chiang Mai, Thailand
Must-Try Dish: Miang Kham
Thai food is a staple in many people's diets, but one of the best places in Thailand for a food lover is Chiang Mai. Thai chefs use a variety of traditional flavors such as turmeric, coconut milk, and lemongrass – making each dish that much more fragrant. A favorite to try is khao soi – a rich and savory egg noodle curry.
But please don't leave without sampling a traditional finger food, called miang kham — a fun, do-it-yourself starter dish. One serving comprises of fresh betel leaves (for wrapping), sweet syrup and a variety of fillings, usually sliced shallots, fresh red or green chilies, diced ginger, garlic and lime, dried small shrimp and roasted grated coconut. One bite may have all or just some of the fillings – it's totally up to you!
5. New Orleans, Louisiana
Must-Try Dish: Gumbo
Craving some authentic southern comfort food? Few places deliver like New Orleans – in fact, some of America's best chefs are located here. Shrouded in mystery and intrigue, New Orleans is abundant with magic, history, and things to delight the senses. A place famous for po'boy sandwiches, crawfish, gumbo, jambalaya, and let's not forget beignets!
With both Creole and French influences, New Orleans cuisine expands way past typical American food and has a style and culture of its own. The city is an incredible place for foodies who enjoy trying new things! Besides the abundance of food – the city is famous for its sophisticated cocktail scene – where mixology and storytelling go hand in hand, since most of the cocktails are routed in the city's past.
6. Marrakech, Morocco
Must-Try Dish: Merguez
Picture the hum of voices in the market, the call to prayer, explosions of color and the aromatic smells wafting in between street stalls, cafes and restaurants – intoxicating isn't it? If you're searching for something mouth-watering, then Marrakech is the place for you.
Moroccan cuisine is a delicious and unique combination of tastes influenced by Andalusian Spain, Arabic, and French. Foodies that enjoy spices will love Moroccan food. A local delicacy to try out is merguez – a red, spicy, beef-based sausage and one of the best dishes in the city. Mint tea anyone? That's right, Moroccans love their traditional peppermint tea, and it is quite an experience on its own.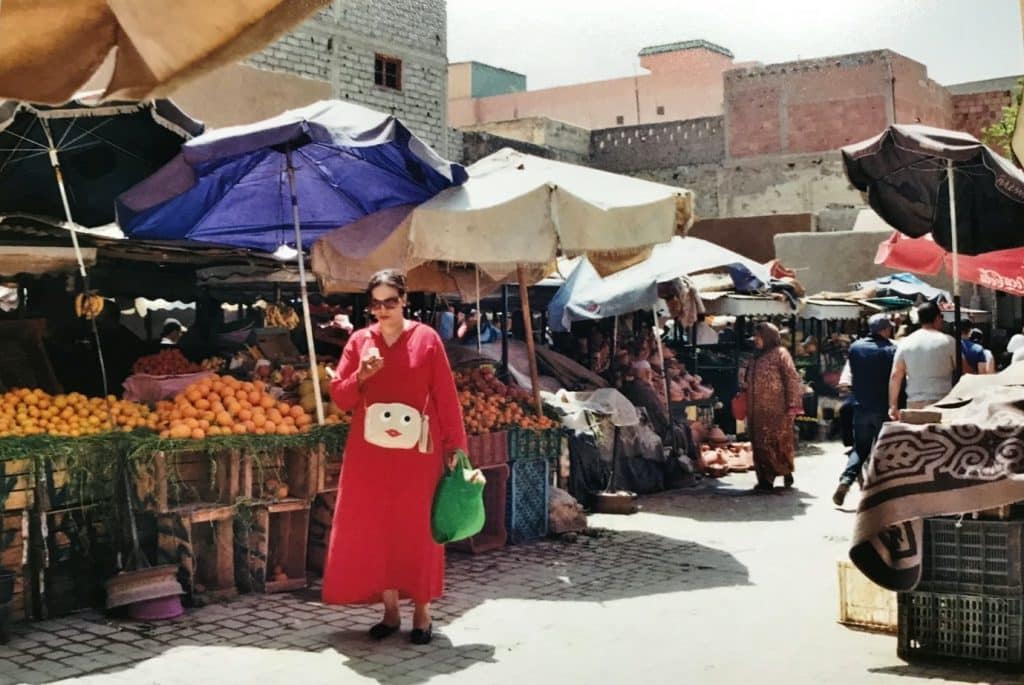 7. Mumbai, India
Must-Try Dish: Bhel Puri
Another colorful and lively city ideal for foodies is Mumbai. In truth, every corner of India is a culinary experience waiting to be discovered. From spicy curries to buttery naans, Mumbai is an ideal city for vegetarian foodies – with an equal supply of vegetarian and non-vegetarian options.
But if you enjoy street food, then the streets of this bustling city are made just for you – with vendors lining every street. One of the local favorites is bhel puri – made of puffed rice and sev mixed with potatoes, onions, chat masala and chutney. Now, wash it down with a steaming cup of chai – a traditional, aromatic spiced tea.
8. Santorini, Greece
Must-Try Dish: Fava
Besides a magnificent sunset, Santorini is also the perfect destination to enjoy delicious food. The volcanic island is famous for picturesque villages and pristine beaches, as well as its cuisine. Greek salads drizzled in olive oil, kofta (ground meat), fresh juicy pomegranates, and tender lamb – all foods from a Grecian paradise.
Food in Santorini is based on traditional Greek tastes and follows current food trends. The majority of restaurants and tavernas in Santorini will offer the local delicacy fava (mashed split peas) or revithada (chickpea stew) and the delicious Santorini cherry tomatoes or tomato fritters, and of course, copious amounts of local wines.
9. Bordeaux, France
Must-Try Dish: Foie Gras
When you combine the decadent wines of Bordeaux with the stunning scenery, you have every foodie's dream vacation in France. Bordeaux deserves at least a week of exploration. From wine bars to street food markets, Bordeaux is overflowing with culinary experiences.
Wine enthusiasts and foodies who want to enjoy the French countryside can take a bike tour through Bordeaux and discover the most beautiful vineyards. Picture foie gras, duck confit, black truffles paired with bold Bordeaux wines – this entire region is perfect for foodies who want to indulge in gourmet meals, paired with world-class wines, take in the breath-taking landscapes, and just say c'est la vie!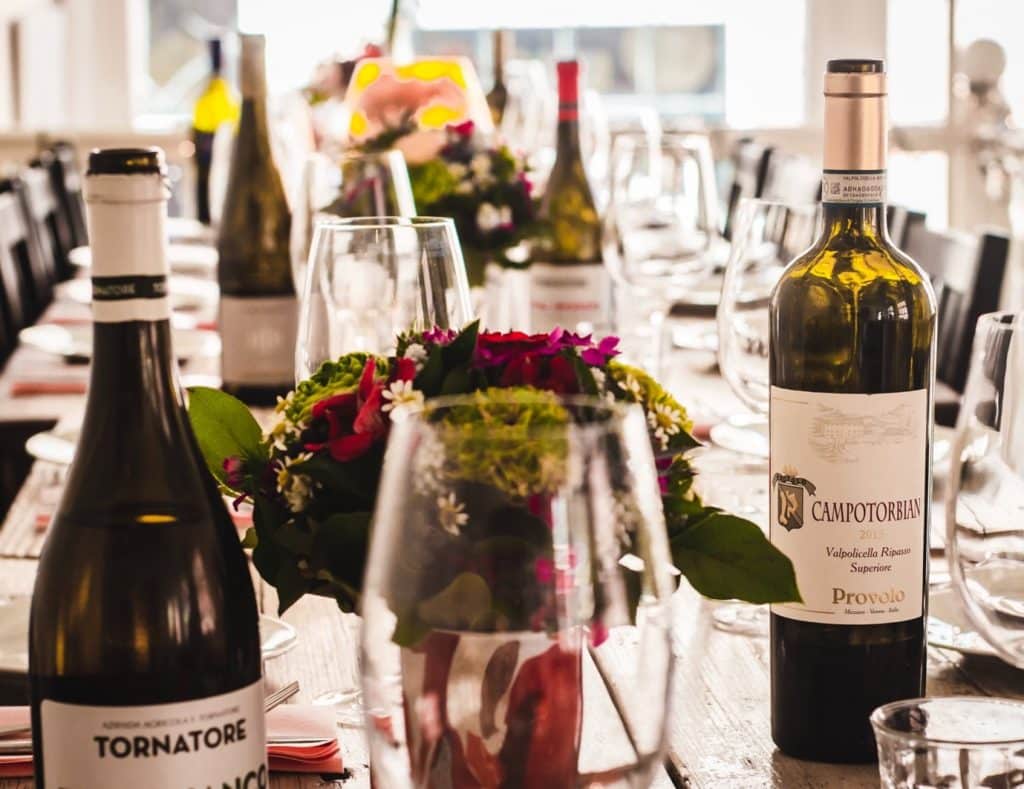 10. Barcelona, Spain
Must-Try Dish: Paella
Earning its reputation as a foodie mecca, the Catalan capital is a must-visit whether you're looking for fine dining or charming tapas bars. And if you're a fan of cooking as much as you are eating, the Boqueria market is basically a little piece of heaven on earth.
While tapas are popular year-round, one of the best places to sample the different ones is in Barcelona. But here you get more bang for your buck – with high-quality small plates at reasonable prices. A favorite among foodies is "tapas hopping" from one restaurant to the next, so you experience the most variety and sight-see at the same time. Whatever, you do, don't miss the seafood paella!
11. Mendoza, Argentina
Must-Try Dish: Parrillas
A cosmopolitan city known for tree-lined streets, sunny weather, and incredible food and wine – Mendoza is found in the Cuyo region, in the heart of Argentina's wine country. Famous for its delicious Malbecs and other red wines, Mendoza is the perfect spot for foodies who are looking for good food, wine, and adventures in one destination!
Make sure that your trip includes a tasting or tour at one of the many bodegas (wineries). Many of the top wineries serve incredible lunches and have breathtaking views of the Andes! Regional Mendoza food includes parrillas (a traditional Argentinian grill of various types of meats), tomaticán, and humitas.
12. Istanbul, Turkey
Must-Try Dish: Börek
Turkey is one of the best places you can visit if you're searching for an amazing foodie trip. It's one of the world's most visited countries – and it's easy to see why. From seaside resorts on the shimmering Mediterranean Sea, rich historical charm, and hospitable locals, Turkey has a lot to offer its visitors.
Not to mention, delicious Turkish dishes. Istanbul is a street food lover's paradise – giving foodies a chance to try many of the diverse foods served from carts, peddlers, and stands on street corners. From döner kebabs and baklava to börek (baked pastries filled with cheese and spinach) and meze galore.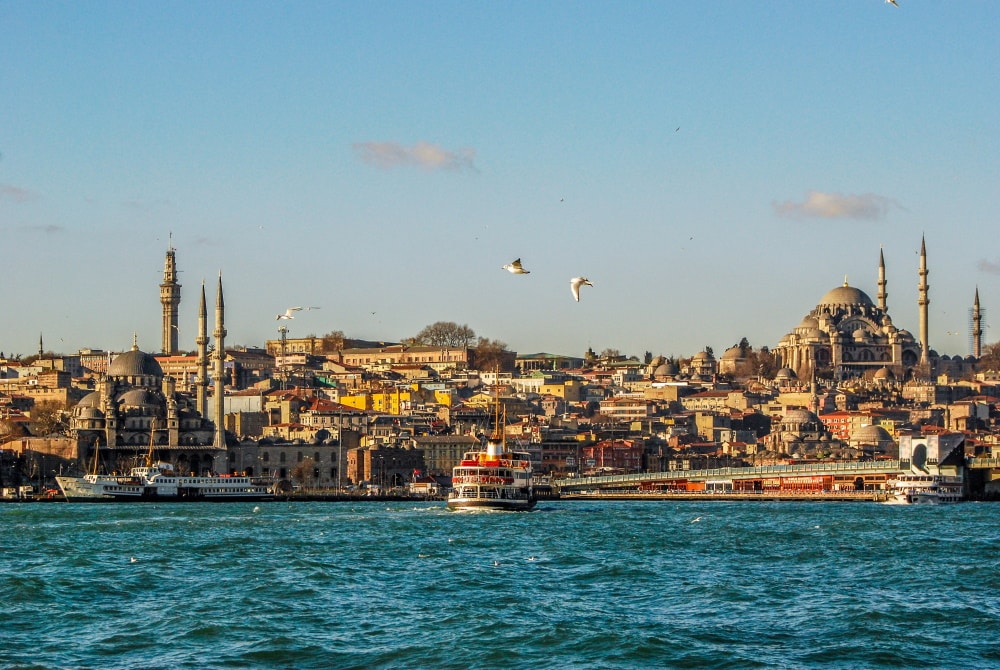 13. Ljubljana, Slovenia
Must-Try Dish: Gibanica Cake
The so-called "Europe in miniature", Ljubljana is so much more than that – especially in terms of the cuisine. When it comes to Slovenia's food culture, it's got influences from Eastern European, Alpine, and Mediterranean food, although still entirely unique. Ljubljana, the tiny capital has plenty of hipster coffee joints, charming eateries, and old country restaurants that offer foodies a more rustic cuisine experience.
Think: zlikrofi (a ravioli-like pasta filled with herby pork), and indulgent gibanica cake (a blend of shortbread and fruity strudel). Foodies who give this spot a visit can look forward to incredible hearty dishes, a beautiful lake and mountain towns, and even Michelin-starred Slovenian cuisine by chef Ana Roš.
14. Addis Ababa, Ethiopia
Must-Try Dish: Injera
Ethiopia is home to some of Africa's most unique traditional food. Ethiopian food is distinctive, delicious, and befitting of an incredibly beautiful country with a cultural heritage that stands out from the rest of the continent. Although Ethiopian food is becoming better known, it still remains one of the world's best-kept culinary secrets.
And foodies who enjoy eating with their hands will love the experience even more! The staple of most dishes include, injera (a sour spongy flatbread) which acts as the vehicle for a rainbow mezze of crunchy salads, stews, and lentil curries. And coffee (bunna) also plays a big role in Ethiopian food culture taking on an almost ceremonial daily ritual. Drinking coffee with people is seen as a sign of respect and friendship. What more could a foodie ask for?
From the lazy French countryside to the illuminated streets of Tokyo, food lovers are sure to find a little delicacy in every morsel of food and every attraction they take in on their travels.