Cities in Europe have featured on travel bucket lists since forever for a myriad of reasons. European cities entrance their visitors with their cultural, historical, and natural phenomena without fail. Many of Europe's cities are among the world's most iconic destinations. From the dreamy streets of Paris to the canals of Venice, here are the cities you simply have to see.
10 Of the Best Cities to Visit in Europe
1. Paris, France
The City of Lights is oozing with arts, culture, and romance – ooh la la – which is precisely why it has a place in the hearts of many travelers. With iconic sites like the Louvre, the Musée d'Orsay, and of course the Eiffel Tower, Paris is a place where art, food, and fashion lovers go to be wooed. Even Notre Dame has partially reopened following the devastating fire in 2019. Today, the city is a multi-international hub, but its classic charm remains. Paris is Paris.
2. Florence, Italy
Lamp-lit piazzas, Renaissance churches, and gelato – it's easy to see how Tuscany's most populace city charms its visitors. Boasting UNESCO World Heritage status and legacies of some of history's most notable figures, Florence is filled with sights, sounds, and attractions to tantalize every one of the senses. From the Medici palaces to Michelangelo's David, the majesty of this European city abounds. Travelers who enjoy people-watching, cobblestone street strolls, and the perfect backdrop for romantic moments, can count Florence among their top picks.
3. Madrid, Spain
Madrid's incredible mix of sights and culture make it a fantastic destination for tourists without it feeling too touristy. Foodies delight in the Spanish capital's culinary talents, and museum lovers can feast on the Prado and the Reina Sofia. If you are looking for world-class shopping, nightlife, dining, and flamenco – then make sure to move Madrid to the top spot among your favorite European places.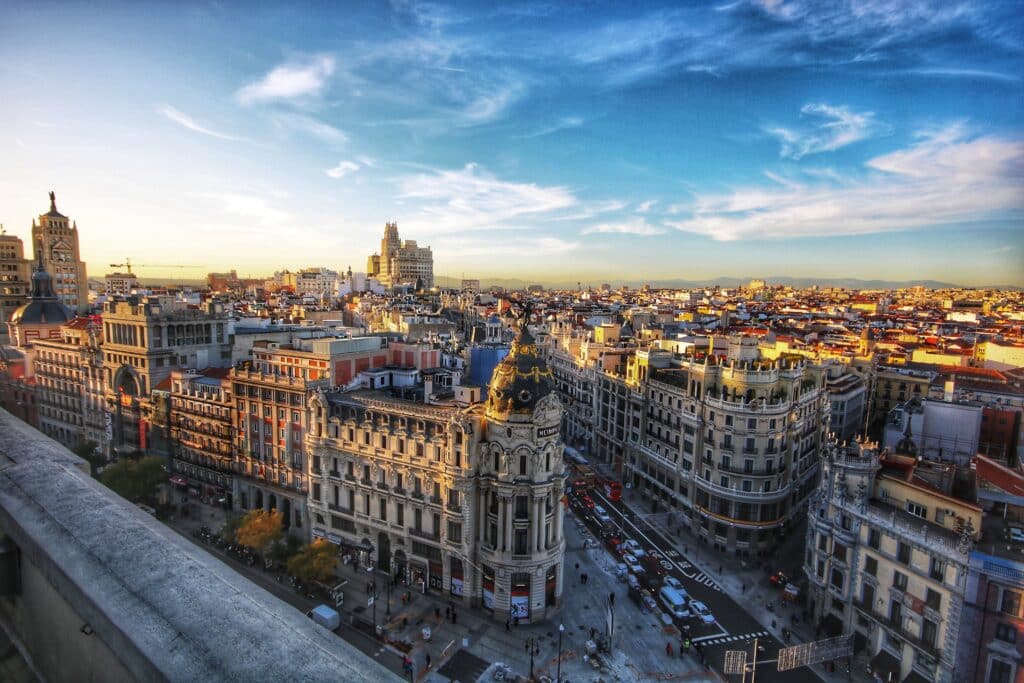 4. Kraków, Poland
Like the rest of Poland, Kraków endured a lot during World War II. While there were few aerial bombings, thankfully, much of its historical architecture was spared, and in 1978 the old Polish town became one of the first UNESCO World Heritage sites. Today the city is known as the country's tech hub, with a thriving start-up eco-system and plenty of its old-world charm.
5. Istanbul, Turkey
The most popular city in Turkey offers a real-world bridge between Asia and Europe, allowing visitors to experience elements of both. Magic can be found in every corner of the European city, from the sizzling kebab stalls to the grand rooms in Byzantine churches and Ottoman mosques. Beyond Istanbul's vibrant culture, its up-and-coming infrastructure developments pave the way for modern expansion in the city.
6. Venice, Italy
Venice, a city synonymous with enchantment and romance, casts a spell on every visitor who floats along its dreamy canals. Venice is not only one of the best cities in Europe; it's also one of the most iconic in the world. Although the European city faces real threats of climate change and over-tourism, the Pearl of the Adriatic continues to enchant and romance.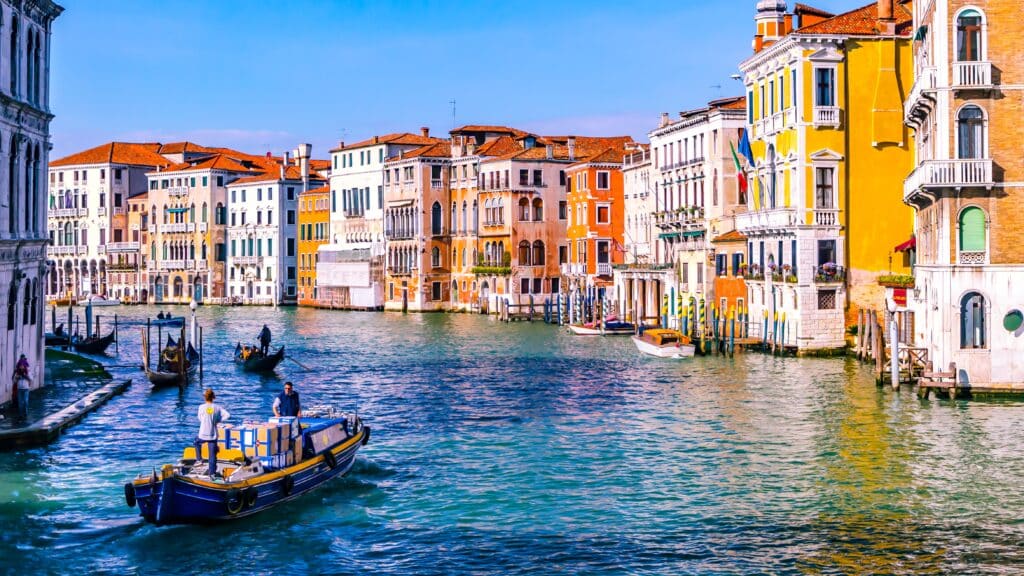 7. Rome, Italy
The Eternal City is named after its divine reputation. For centuries, Italy's capital has been luring leisure tourists and calling to pilgrims. Rome is steeped in ancient magic that makes it a living, breathing city with both modern and vintage attractions. Besides the city's many galleries, wine bars, and boutiques, trendy neighborhoods like Garbatella and Pigneto are fast becoming the latest among Rome's must-sees.
8. Barcelona, Spain
Barcelona is a once-in-a-lifetime destination. Unfortunately, over-tourism means that the European city could soon limit the number of tourists, but nothing has been set in stone yet. Either way, Barcelona continues to attract people with its Catalan delicacies and Gaudi architecture.
9. Prague, Czech Republic
Prague offers its visitors the best of old and new world charm. For centuries, the Czech Republic's capital has been a cultural and intellectual hub in Central Europe. Now tourists are drawn to this destination's mix of traditional and modern. You can tour medieval fortresses and then feast on gastronomical dining experiences. Offering incredible food, nightlife, and value, Prague is a city that perhaps is finally getting the attention it deserves.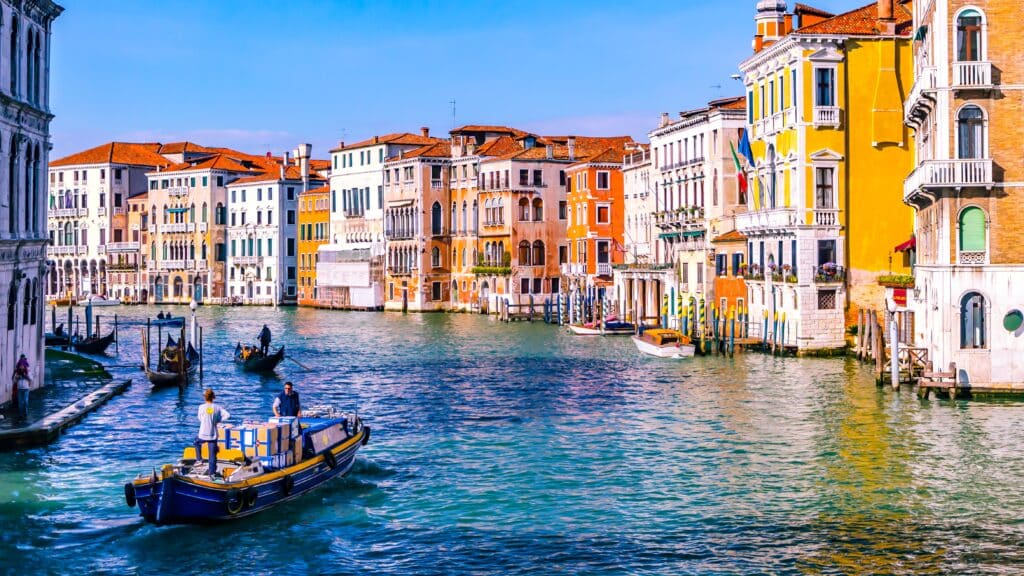 10. Lisbon, Portugal
Last on the list of top cities in Europe is Lisbon. The Portuguese capital could easily be mistaken for the San Francisco of Europe; its vibe is suitable for any travel occasion, from romantic getaways to solo globetrotting. It is yet another city in Europe that effortlessly blends heritage and with striking modernism. Lisbon is one of those cities that is large enough to enjoy a diverse range of attractions and activities but also offers lots of charm and quaintness too.